Newsletter | #221 | What's On this Week
Welcome to this week's Melbourne events, exhibitions, sports and community guide for Tuesday to Monday, March 29 to April 4.
This week... Melbourne's best and brightest entertainers come to the fore along with International guests with the return of the Melbourne International Comedy Festival offering an enormous program of stand-up, theatre, burlesque and more. You can also bathe in the talented glow of our city's many street performers with the St Kilda Busking Festival offering free performances each week.
With several key events held outside of our fair city, such as the Castlemaine State Festival, natives to Melbourne who are prone to travel sickness or lacking a car can enjoy Glenroy Festival's free day of activities. What with the grand and all encompassing flood of comedians to Melbourne's many venues, the festival calendar loses a pound or two.
But not to worry, things will look a lot fatter come next week's Newsletter once Easter rolls around and the School Holidays kick off. Our guide to all things fun for the kidlets will be up live later this week, so stay tuned.
School Holiday Guide

Check out our
School Holiday Guide
for all the latest on what to do with the kids during the Autumn and Easter Holidays running from April 9 to 26. The holiday guide offers some of the best things to do over the holiday period for the young and young at heart, with events, tours and holiday care programs.. all in marvelous Melbourne!
View School Holiday Guide
Peninsula Easter Egg Hunt
, an inaugural event held at Mornington Racecourse, is an Eggs-travaganza. With plenty to do for the whole family, including an enormous Easter Egg Hunt with more than 500,000 eggs to be found, the day includes live music, character shows, craft activities, rides and much more.
When:
Saturday April 9 - 10am to 4pm
Spontaneous Broadway's Random Musical
, presented by the Arts Centre at The Famous Spiegeltent, is an exciting and totally improvised musical that children themselves can direct, deciding what happens on stage as they see their ideas turned into a unique and brand new musical right then and there.
When:
April 13 to 17
Happy Feet Live at Melbourne Aquarium
offers plenty of fun as Mumble and Gloria invite kids to join them as they sing and dance their way through different styles of music and rhythm to help Mumble find his 'Groove' in a show that includes charcter meetings after the show and the chance to win a Happy Feet prize.
When:
April 9 to 26
Major Events
Melbourne International Comedy Festival
returns with a great program of performances by some of the best and newest entertainers from Australia and overseas. With shows for people of all ages held at various venues in Melbourne, the festival offers comedy, circus, burlesque theatre and more.
When:
March 30 to April 24
Glenroy Festival
, held at Mott Reserve, is a community festival with over fifty stalls, an animal farm and free entertainment with a stage program packed with local performers showcasing Glenroy's fantastic talent. Activities on the day include face painting, an abseiling wall, workshops and more.
When:
Sunday April 3 - Midday to 5pm
Castlemaine State Festival
is a biennial event that features a program for young and old of live theatre and performances of classical and contemporary music, held in Castlemaine's historic theatres and halls as well as in unique venues including mines, churches, parklands and public sites.
When:
April 1 to 10
Film Festivals
Bethany Arthouse Film Festival
, held to raise funds for programs offered through Bethany Community Services, is a series of film screenings held at Geelong Performing Arts Centre. With special Now in its 14th year, the first screening in the program will be Uncle Boonmee Who Can Recall His Past Lives.
When:
Tuesday March 29 - 8pm
Music & Arts Festivals
St Kilda Busking Festival
offers a fantastic look at the colourful entertainment that's on offer from Melbourne's best hidden artists. With fun performances held on Sundays between 1pm and 4 pm, the free entertainment offers colourful, bizarre and hilarious entertainment for the whole family.
When:
Sundays, April 3 to 17 - Fitzroy Street, St Kilda
Herring Island Summer Arts Festival
offers special exhibitions every weekend at the Herring Island Environmental Sculpture Park in Toorak. Accessible by boat with a punt service, the arts festival includes special artists demonstrations, talks, workshops, activities and more.
When:
January 15 to April 26 - Weekends
Food Festivals
Grape Stomping Festival
, held at Monbulk's Yarra Ranges Estate, celebrates the Guinness Book of Records listed 400 year old vine from Maribor in Slovenia which has been gifted to The Shire of Yarra Ranges. Highlights include wine tastings, live performances, stomping sessions and children's attractions.
When:
Saturday & Sunday, April 2 & 3
Community & Public Awareness Events
Blackburn Primary School Family Fun Day
has lots of fun with rides that include a train, a ferris wheel suitable for the little ones and a giant inflatable slide. The big day will also feature a silent auction, mystery jars, chocolate throw, face painting, hampers, market stalls and a live concert with a symphonic band playing.
When:
Saturday April 2 - Midday to 5pm
Sustainable Living Week
, a program of events presented by the City of Whitehorse, aims to educate and encourage the whole community in making a difference to the environment. Held at various venues, events include tours, seminars, a Recycled Art competition and Box Hill Institute's EcoFashion Show.
When:
March 26 to April 1
Upcoming Events
Apollo Bay Music Festival
, one of Victoria's most celebrated music events, offers a wonderfully diverse mix of music and artists with a program that also features special events, market stalls, roving entertainers and workshops. Headlining acts this year include Washington, Tango Mundo, Stonefield and Angie Hart.
When:
Friday to Sunday, April 8 to 10
Special Reminder
Day Light Savings Ends on Sunday April 3
, so be sure to set your clocks
ONE HOUR BACK at 2am
. If you're anything like me, a good way to remember is to wait till the kids are asleep and tape a note their pyjamas so that you're reminded when their uncanny intuition wakes them up at 2am when you have the gall to play the X-Box without them.
Sunday April 4 - One Hour Back at 2am
WIN! WIN! WIN!
D-MACK'S Hoopdreams Basketball Clinic
D-MACK'S Hoopdreams Basketball Clinic
is a chance for boys and girls aged 6 to 16 to gain first-hand tips from ex-Melbourne Tiger now Coach and NBL sporting legend, Darryl "D-Mack"McDonald. Held during school holidays, the clinics include lessons in Ball Handling, Shooting, Passing and Defence.
When:
April 13 & 14
Download Enrolment Programme (PDF)
Watch D-Mack on YouTube
WIN A TRAINING SESSION WITH D-MACK!!
D-MACK'S Hoopdreams Basketball Clinic
is running a competition with two free spots up for grabs, offering the chance to WIN a personal One on One training session with D-Mack himself! To enter the draw, all you need to do is answer 3 questions about the NBL legend.
To Enter the Competition
-
Visit Here
Competition Closes April 13
Exhibitions - Art | Festival | Show
New York Found
, an exhibition held at Carlton's Steps Gallery, features new works by Marco Luccio, known for his striking cityscapes. Based on the unusual and fascinating artefacts from the Metropolitan Museum of Art, Luccio's new work delves beyond New York City's hallmark monumental architecture.
When:
April 2 to May 1 - Closed Mondays
Opening Night:
Friday April 1
Free Artist Talk:
Sunday April 17 - Bookings Required
Urban Mesh Workhouse
, held at Melbourne youth studio, Signal, is a series of events that brings together artists and young urbanites to mesh their creativity. With leading artists from different fields, the three-day sessions offer a chance for participants to create a work exhibited during Melbourne Fringe Festival.
When:
Friday to Sunday, April 1 to 3
Strathdon Community Art Exhibition and Sale
, a well-established fundraising event, offers local and interstate artists an opportunity to exhibit their work. Held at the Strathdon Community Centre in Forest Hill, all artworks are for sale with proceeds raised helping fund projects for aged care.
When:
Friday to Sunday, April 1 to 3
Parole Viaggiante
, held at Ringwood's Maroondah Art Gallery, is an exhibition of selected works from the Travelling Words series by the artist, Angela Cavalieri. Bringing together key works, the pieces show Cavalieri's ongoing exploration of the relationship between language, cultural memory and subjectivity.
When:
April 1 to May 14
Studio 12
, a collective of recognised and award winning Mornington Peninsula Artists, will be an exhibition of fine art works At the Strand Village Centre in Mount Eliza. Displaying traditional and contemporary works in oils, pastels, acrylics and watercolours, featured artists include Angela Russo and Richard Campbell.
When:
April 1 to 30
Mannequin
, held at Como Historic House in South Yarra, is an exhibition that tells the story of Melbourne's fashion scene in the 1950s and 60s through a vast archive of photographs, newspapers and magazine spreads, drawn from the private collections of well-known career models such as Janice Wakely and Diane Masters.
When:
April 1 to July 3
Jeremy Kibel
, renowned for fine drawings utilising a paper technique he pioneered, will be exhibiting at Port Melbourne's MARS Gallery with a series of works to coincide with the release of the book by Prue Gibson, The Rapture of Death. Kibel's style pays homage to the Japanese sensibility of negative space.
When:
Until April 3
Top Designs
, an exhibition held at Melbourne Museum, showcases work by Victoria's final year secondary school students. With artworks that span many styles such as furniture, clothing, short films and photography, the exhibition offers a glimpse of some of tomorrow's brightest talents.
When:
March 26 to July 26
FETISH
, held at The Owl and the Pussycat Gallery in Richmond, is an exhibition of mixed media by various artists. With works including painting, photography, installation, film projections and even live performance, the exhibition explores the interpretation by the artists and what FETISH means to them.
When:
March 16 to April 3
View More Exhibitions
Expos, Launches & Open Days
Melbourne International Flower and Garden Show
, held at the Royal Exhibition Building and Carlton Gardens, is the largest horticultural event in the Southern Hemisphere. Featuring beautiful gardens displayed by some of Australia's top landscape designers, the show includes stalls, entertainment and much more.
When:
Wednesday to Sunday, March 30 to April 3
Early Years Expo
, held at Moonee Valley Racing Club, will feature 50 booths and special displays offering information on services and programs for young children in Moonee Valley, guest speakers and roving entertainment and lots of activities for children throughout the day including a performance by Mister Whiskers.
When:
Wednesday March 30
Melbourne Paperific Craft Expo
, held at Melbourne Showgrounds, draws exhibitors and visitors from across Australia, New Zealand and beyond. With specialists in scrapbooking, card making, rubber-stamping and more, the expo offers products, workshop classes and demonstrations in a range of paper crafts.
When:
Friday to Sunday, April 1 to 3
Gippslife Alternative Lifestyle Expo
offers a weekend program that showcases the services of holistic health practitioners, psychics and tarot readers, massage therapists, and astrologists, along with crystals, clothing and even home wares to help the mind and body. It's held at Old Gippstown, located in Moe.
When:
Saturday & Sunday, April 2 & 3
View More Expos & Launches
|
View More Open Days
Performances & Theatre
Delectable Shelter
, presented by the award winning Theatre Company, The Hayloft Project, is a black comedy that casts a satirical eye on the prejudices of Western culture when five survivors try to plan a utopian society sharing a bunker. A darkly grotesque comedy, it's held at Theatre Works in St Kilda.
When:
March 31 to April 17 - Tuesdays to Sundays
Top Class: Drama
, held at Melbourne Recital Centre, showcases the talents of VCE students who achieved outstanding results in the 2010 performance examinations. The dynamic Top Class concert series is a presentation of inventive, original works and a range of interpretations of existing monologues.
When:
Friday & Saturday, April 1 & 2
A Dinner to Die For
, held at the Retreat Hotel in Abbotsford, is a wickedly funny Murder Mystery Dinner set in 1928 as Lord Quinten Daventry hosts his party bash. Dinner guests are allocated a role and encouraged to indulge their inner artiste by dressing and behaving in character.
When:
Saturday April 2
Howie The Rookie
, Mark O'Rowe's modern Irish classic, will be performed at St Kilda's Red Stitch Actors Theatre. First staged in 2002 and nominated for a slew of awards, original director Greg Carroll returns to present the tale of two fast moving nights seen through the eyes of young, hormonally hyped men.
When:
Until April 16 - Wednesdays to Sundays
ROCK OF AGES
, held at Melbourne's Comedy Theatre, is a hilarious, feel-good love story set in 1987 when a small-town girl meets a big-city dreamer in L.A.'s most legendary rock club. Told through music of the era, the comedy includes hits such as 'Don't Stop Believin', 'The Final Countdown' and other classics.
When:
March 22 to June 30
|
Book Now
Spring Awakening
, the smash hit Broadway musical and winner of 8 Tony Awards, will be performed by Bayswater's Fab Nobs Theatre. The acclaimed musical follows a dozen young people making their way to adulthood, confronting the audience with contemporary youth issues in a 19th century setting.
When:
March 18 to April 2 - Various Days
Cafe Scheherazade
gets a second visit when it reopens at Melbourne's fortyfivedownstairs as a new Australian play by Therese Radic. Based on the best-selling novel by Arnold Zable, the play set around the St Kilda meeting place is is a love story that resonates with Melbourne's culture and history.
When:
March 8 to April 3 - Tuesdays to Sundays
The Dream Life of Butterflies
, performed by Melbourne Theatre Company in Southbank, is a play by award-winning writer Raimondo Cortese, which is a study of the illusion of memory and loss as two middle-aged women talk in a room, exposing their delusions about themselves and each other.
When:
March 2 to April 2
Xanadu The Musical
, the surprise Broadway hit, will be staged in 'The Grand Xanadu Marquee', a purpose-built venue in Docklands. With the lead role of Kira played by Melbourne's own rising star Christie Whelan, the quirky, hilarious roller skating, musical adventure features the original hit score.
When:
March 3 to April 2
Apologia
, performed by Melbourne Theatre Company at the Arts Centre, is a sharply witty play by up and coming British writer Alexi Kaye Campbell. With a new slant on the theme of family reunions, the plot surrounds a successful art historian's autobiography and the children she failed to mention.
When:
February 18 to April 9
Hairspray
, the ultimate feel good musical based on the cult movie by John Waters, will hit the stage in Melbourne at the Princess Theatre. Set in the USA town of 1960s Baltimore, the production follows the life of Tracy Turnblad, a big girl with big hair and an even bigger passion to dance.
When:
Until May 1
|
Book Now
Mary Poppins The Musical
, held at Melbourne¡¯s Her Majesty's Theatre, brings the classic books and beloved Disney film to the stage with a spectacular production that includes all of the best loved songs from the film including Chim Chim Cheer-ee and Supercalifragilisticexpialidocious.
When:
Until April 1
|
Book Now
Classical, Choral & Recitals
ACO2
, the Australian Chamber Orchestra's regional touring Orchestra combines ACO core players with upcoming talented young Australian musicians. Creating a combined ensemble with a fresh, energetic performance style, their concert season features Guest Director and Lead Violin Lara St John from Canada.
When:
Friday April 1 - Warrnambool
Preston Symphony Orchestra
, founded in 1950, will be appearing at Preston City Hall as part of this year's concert series. Joining them will be guest conductor, Mario Dobernig, who recently graduated from the University of Melbourne under the tutelage of Professor John Hopkins at the School of Music.
When:
Sunday April 3 - 2:30pm
The Glide
, a special performance held at the Arts Centre, is a new multimedia performance that combines Jon Frank's awe-inspiring and stunning ocean photography and footage across the big screen with a live performance by the Australian Chamber Orchestra with special guest Oud virtuoso Joseph Tawadros.
When:
Monday April 4 - 8pm
Burlesque, Cabaret & Dance
Riverdance
will be performing at Melbourne's Regent Theatre for a strictly limited season as part of their Farewell Tour in Australia. Since its inception in 1994, the celebration of Irish music and dance has captivated audiences worldwide, making it one of the most successful dance productions ever.
When:
March 30 to April 10
|
Book Now
Southern Federation of Dance
will present their annual concert where the audience sees a wide variety of dance styles performed by the dance school's students. A great opportunity for students and audience members to view the work of members, it's held at the Whitehorse Centre in Nunawading.
When:
Sunday April 3 - 6.30pm
La Lucha Glamourosa
, held at Red Bennies in South Yarra, is the return of the popular all-girl, all-grit all-Mexican freestyle wrestling event. With performers that include Ms Nic and Betty Blood, burlesque queens will compete against one another to battle it out in a real-live wrestling ring to see who'll be demasked.
When:
Friday April 1 - Doors Open 7pm
View More Performances & Concerts
Entertainment & Nightlife
Lionel Ritchie
, with a career that has won legions of fans worldwide, will be performing at Melbourne's Rod Laver Arena. Last seen in Australia when he performed at October's AFL Grand Final, Lionel Ritchie will perform hits that include 'Dancing On The Ceiling', 'All Night Long' and powerful ballads like 'Hello'.
When:
Tuesday & Wednesday, March 29 & 30
Also Performing:
Saturday April 2 - A Day on the Green
Sonya Veronica
, a musician whose interests in experimental jazz have also long seeped into her work as an artist, will be making her debut performance at Dizzy's Jazz Bar in Richmond. Singing works from Leo Ferre, Edith Piaf and others, she'll be joined by Mark Fitzgibbon, Howard Cairns and Raj Jayaweera.
When:
Thursday March 31
Daryl Roberts
, well known for his former band Hey Gringo and his performances with Spectrum, will be appearing at the Wesley Anne in Northcote to launch his new band Wall of Stone and their latest self titled album. Support on the night includes Mike Rudd, Sean Vagg, Joe Mandica and other guests.
When:
Friday April 1 - 8:30pm
STRUT
, held each week at Trak Live Lounge Bar in Toorak, brings the passion and excitement of Carnivale with colour, energy and rhythm. With brazillan dancers, roving performers and much more, each week there's entertainment from house band, Collective, featuring Chloe Maggs and percussionist Jason Heerah.
When:
Saturday April 2 - 9pm till Late
Live At 24 Moons
presents live music every Friday with performances at the AC/DC Lane venue by resident soul band and Melbourne's original soul and funk experience, Laneway Funk Brothers. Setting the groove through their tight original sounds, they're joined each week by DJ Nick Antoine and guests.
When:
Every Friday - Starting 9pm
View More Live Gigs
Comedy & Magic
The Big HOO-HAA!
a successful show that began in Perth and helped launch the careers of the likes of Tim Minchin and Claire Hooper, returns for the Melbourne International Comedy Festival at the Order of Melbourne in Swanston Street with its unique brand of improvised comedy and manic satire.
When:
March 30 to April 23
The Very Big Laugh Out
, presented as part of the Melbourne International Comedy Festival, is a free series of events that run from City Square to Federation Square and along the Yarra Precinct, bringing the streets alive with a string of local and international acts and even a flash mob of free workshops.
When:
March 31 to April 24
Late Night Impro
, held at Melbourne Town Hall, promises a mix of danger and high-energy as Impro Melbourne introduce some hilarious new games as well as old favourites with their seasoned cast joined by special guests from interstate and overseas bringing chaotic and unscripted comedy to the stage.
When:
Until April 16 - Thursdays to Saturdays
Mark Watson
, author, commentator, Australia-phile and one of Britain's most successful stand-ups, returns for the Melbourne International Comedy Festival with his most personal and critically acclaimed show to date, casting modern social snarls with the aid of an unusually verbose PowerPoint screen.
When:
March 31 to April 24 (Except Mondays)
View More Comedy & Magic
Cinema
Melbourne Horror Film Society
, a not-for-profit group that screens the best and worst horror films ever made, holds monthly film sessions at Melbourne's cinema bar, 1000 Pound Bend. With a generous entry fee by membership, they'll screen Night Of The Demon by Director Jacques Tourneur.
When:
Wednesday March 30 - 7:30pm
Food Inc
, Robert Kenner's revealing documentary that takes an in-depth look at America's corporate controlled food industry, will be screening at Blow Up Cinema, which will be appearing at Gasworks Arts Park. Prior to the screening of Food Inc there will be a selection of creative film shorts shown.
When:
Saturday April 2
King Kong
, the classic monster thriller of 1933 with screen-siren Fay Wray, will be screening at Melbourne's Astor Theatre to celebrate their 75th Anniversary. Chosen as it was the first film screened there upon the Astor's re-opening in 1984, the night features an after-party with live music by The Jazz Cats.
When:
Sunday April 3 - Doors Open 6pm
Egypt 3D: Secrets of the Mummies
, screening at IMAX Cinema, explores the mysterious world of ancient Egypt. Offering a taste of the wonders held in the upcoming exhibition, Tutankhamun and the Golden Age of the Pharaohs, the film re-enacts the discovery of a cache of forty mummies.
When:
Various Dates & Times
Tutankhamun Exhibition
-
Opens April
-
Book Tickets
View More Cinema Events
Melbourne For Kids
List Operators for Kids do Compooters: Wig-i-pedia!
is the latest show by List Operators, named best kids comedy at Edinburgh Fringe by BBC Scotland. A show for kids, adults and robots, the award-winning duo explore the cyberspace, interweb thingo, myface, spacebook, lolz and fartificial intelliegence.
When:
April 2 to 24 - Various Dates
Family Day at Collingwood Children's Farm
is a special children's event held each month with each family day featuring a particular theme that matches activities provided for kids. Activities include hayrides, a BBQ and much more to make it a great day out for the kids and family.
When:
Sunday April 3
Music for Little Monkey's
, held at the Famous Spiegeltent, located at the Arts Centre, is a performance by The Mudcakes, one of the most acclaimed children's groups in Melbourne today with their infectious songs that feature kazoos, electric ukuleles, bongos and harmonicas ukuleles and more in a fun show.
When:
Sunday April 3 - 11am
Music in the Park
, presented by the City of Greater Dandenong, is a free Kustom Kulture family day in Springvale. Along with children's entertainment, there'll be a concert starring Atomic High Tones Rockabilly Band and other guests, a Hot Rods Show 'n' Shine Competition and diverse Kustom Kulture market stalls.
When:
Sunday April 3 - 10am to 5pm
Wild Things: Animals on Stage
, an exciting new exhibition especially for kids and families at the Arts Centre, brings together an unruly menagerie of animals drawn from the wild and woolly world of our most famous animal 'actors', from Alice's mock turtle to Ossie Ostrich, Gulliver's Eagle and Sir Lancelot's horse.
When:
Until June 5
Dinosaurs Alive!
is an exciting, new interactive exhibition that will be held at Waterfront City Piazza in Docklands. Featuring life-like robotic moving dinosaurs who ruled the earth for more than 160 million years, the exhibition is set in a spectacular 1,200 square metre indoor forest-themed area.
When:
March 12 to May 8
Circus
Perry Bros Circus
, Australia's oldest circus, will be appearing in Rowville, offering quality entertainment to please the entire family. With wirewalkers, Jugglers, Whip crackers, balancing acts and more the circus also features performing ponies and camels along with their very funny clowns.
When:
Until April 17 - Rowville
View More Children's Events
Wining & Dining
Rick Stein
, one of the most respected and successful of today's celebrity chefs, will be appearing live at Melbourne's Regent Theatre to share his experiences and passion for both cooking and travelling with a two-hour culinary journey that reflects his unbound enthusiasm for all things culinary.
When:
Monday & Tuesday, April 4 & 5 - 8pm
|
Book Now
Markets, Fetes and Fairs
Albert Park Primary School's Fete
, an annual event well known for its entertaining attractions, will this year feature rides for children, fantastic food, face painting, lucky jars, trash & treasure, and stalls with cakes and books. There will also be raffles, vintage clothing and live entertainment for all ages.
When:
Saturday April 2 - 9am to 4pm
Easter Market & Family Fun Day
, held by Cheltenham East Primary School, features crafts, Trash & Treasure, food, an animal farm and children's fun with a Super Slide, Mini Golf and Jumping Castle. Highlights include an Easter Egg Hunt along with a Raffle with a signed Bushrangers Cricket Bat up for grabs.
When:
Saturday April 2 - 10am to 3pm
Kerrimuir Primary School Fair
, held in Box Hill North, has great activities for the whole family with a giant 30 metre super slide, jumping castle, bungee challenge, market stalls and entertainment that includes special guests theatre performer Richard Thomas and Rob Mills, former Top Ten Australian Idol
When:
Saturday April 2 - 3pm to 8pm
Wales St Primary School Fete
, located in Thornbury, is a family fun day that features fabulous food, children's rides and entertainment with magic shows and a Haunted House, both live and silent auctions, live music performances and an artisans market along with bric a brac, books, toys and more.
When:
Saturday April 2 - 11am to 4pm
Research Primary School Fete
offers food, rides and a huge White Elephant Sale, live entertainment and market stalls.
When:
Saturday April 2 - 10am to 4pm
Melbourne Market Guide
View MARKETS calendar
to make the most of the rare sunny days (it's a coin toss, isn't it!) and head to one of Melbourne's many excellent markets for a bargain!

A growing number of food, produce and even wine markets are springing up around the suburbs.
Sporting Events
AFL Premiership
AFL Premiership | Round 2
St Kilda vs Richmond
- April 1 - MCG
Nth Melbourne vs Collingwood
- April 2 - Marvel Stadium
Bulldogs vs Brisbane Lions
- April 3 - Marvel Stadium
Hawthorn vs Melbourne
- April 3 - MCG
Rugby
NRL Premiership | Round 4
Melbourne Storm Home Game
Melbourne Storm vs Bulldogs
Mon April 4 - 7pm
AAMI Park
Ice Hockey
World Ice Hockey Championships
, hosted by the International Ice Hockey Federation, will see participants from Australia, Serbia, Belgium, New Zealand, Mexico and DPR Korea competing in the Group A Division.
April 4 to 10
Medibank Icehouse, Docklands
View More Sports Events
Let Melbourne Know...
Advertise Your School Fete, Fair or Carnival FREE!
Everyone wants to support their local school by going to their annual fundraiser. Last year we promoted a whopping 1,200 school events. So, make sure you let your school organizers know they can list their fete, fair or carnival for
FREE @ OnlyMelbourne!
Add Your Event for FREE Today!!
OnlyMelbourne Welcomes
Each week we highlight some of the new business listings in the OnlyMelbourne Business and Services directory.
This week we also suggest the following:
South Pacific Health Club
- Total Wellness in the CBD & St Kilda...
The Inspired Occasion
- Unique, caring Event Management...
Genteel Limousine Service
- Luxury cars with courteous chauffeurs...
Andrew Neil Photography
- Freelance event photography in Melbourne...
View More of the Latest Listings at OnlyMelbourne!
Advertise your Business for FREE!!
Advertising your business with OnlyMelbourne is easy to do by following a few simple steps, and best of all, it's FREE! By advertising your business you can easily reach thousands of people on Melbourne's most comprehensive guide.
Advertise your Business for FREE!!
Trivia & Humour
Shaggy Dog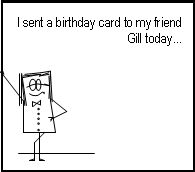 Shaggy Dog by Deej
-
Click Here to find what happens!
Lest We Regret..
Originally intended as a memorial arch that would span across St Kilda Rd, it was also proposed at one point that the Shrine of Remembrance instead be a cenotaph in a large "ANZAC Square"at the top of Bourke Street.
As this would have also included demolishing one of Melbourne's oldest buildings, the Windsor Hotel, the 1927 ANZAC Day march was also held as a demonstration, led by General Sir John Monash, former commander of the Australian forces.
More about the Shrine of Remembrance...
|
Read Melbourne Trivia...
WHAT'S ON CALENDAR
Speaking of what's on, our
new calendar
allows you to select any day of the year to view everything (everything!!!) on that day in an easy to read, printable display.
-:- View
What's On Calendar
-:- View
Markets Only Calendar
OnlyMelbourne is already iPad friendly, we know, we have one (chuckle) says he with bragging rights!
The Age iPad App
WHAT'S ON RSS FEEDS
We have a range of
RSS Feeds
.
NEWSLETTER
What's On this Week
is an email overview and reminder of the (too many to mention) events happening this week in Melbourne.
Get your copy
of What's On this Week!
FREE ADVERTISING
Advertising
your EVENT at OnlyMelbourne is not only easy, it's
FREE!!
-
Apply Online..
for inclusion in the What's On calendar and newsletter!
❊ Address & Contact ❊
⊜ Newsletter | #221 | What's On this Week Melbourne |
Map
❊ Web Links ❊
→
Newsletter | #221 | What's On this Week
→
Subscribe to OnlyMelbourne - Get your copy of What's On this Week!
→
List Your Business or Event - It's FREE!
→
Events Calendar - Find out What's On any day of the week!
→
Mobile OnlyMelbourne
→
Melbourne for Children | Kids
→
Newsletter | #220 | What's On this Week [Last Week]
❊ COVID-19 Notice ❊
Many locations have gone into lockdown as the state takes action to stop the spread of the deadly coronavirus (COVID-19).
→
Disclaimer
: Check with the operator before making plans
...
Trending HOT

Drive-In Movie Club
Drive-In Immersive Cinema Nights Are Coming to Melbourne Put together by our friends at Hot Tub Cinema, a string of family-friendly, social distancing-safe, drive-in ..

Things to see, hear & do this weekend
Make the most of your weekend in Melbourne with these fabulous events. No city does it better than Melbourne, so get out and discover the very best shows, festivals, ..
---
Update Page