Newsletter | #220 | What's On this Week
Welcome to this week's Melbourne events, exhibitions, sports and community guide for Tuesday to Monday, March 22 to 28.
This week... Cultural Diversity Week offers a range of events that celebrate nations far and wide, and those who've long made the jaunt to our own backyard in Melbourne, bringing with them tasty cuisines, crafts, music and more.
Meanwhile, Australia pitches in with its own contribution as the AFL season (proper) literally kicks off. If you're not a devoted fan, just hang in there. Come the next season of player trading, things should prove more interesting, what with Charlie Sheen now up for grabs. He just needs to learn how to play football, is all.
Fans of Australian rock can make their way to the site of our own Woodstock, that being Sunbury, where they'll find the Backroad Festival with a line-up of performers that includes Richard Clapton.
Also this week, for those who have ever wondered about the joys of sitting in the dark and listening to music, but haven't found the time to become an Emo, there's the Earth Hour concert held at Melbourne Zoo.
Major Events
Celebrate Mooroolbark
, which begins with an evening of entertainment with the Mooroolbark Talent Quest, offers a day of festivities that include a street parade leading to the Red Earth Community Park where there'll be free music performances, food stalls, craft markets, coach rides and much more.
When:
Friday & Saturday, March 25 & 26
Banyule Festival
offers a weekend of fun, incorporating two major events of free entertainment for the whole family. With an evening of Australian music performed in the beautiful surrounds of Sills Bend, the following day includes a grand parade, live performances, activities, workshops and more.
When:
Saturday & Sunday, March 26 & 27
BestChance Multicultural Festival & Open Day
, held in Glen Waverley, celebrates Cultural Diversity Week with the opportunity to experience the richness of different cultures with attractions that include a opening ceremony, global cuisines, performances, demonstrations, kids' entertainment and more.
When:
Sunday March 27 - 12pm to 6pm
Turkish Pazar Festival
, taking place at Queen Victoria Market, invites people to celebrate and learn more about Turkish culture and traditions. Featuring the Ottoman Military Band, the free festival day also includes traditional Turkish folklore, music, dance, crafts and entertainment for children.
When:
Sunday March 27 - 10am to 4pm
Viva Victoria
, a Multicultural Festival held at Federation Square, sees Melbourne's very own hub come alive with a free celebration of Cultural Diversity Week that features music and dancing from across the world on two stages, art displays, dancing and traditional foods from more than 50 countries.
When:
Sunday March 27 - Midday to 6pm
Red Hill Show
, celebrating its 83rd year, offers fantastic entertainment, exhibitions, demonstrations and animal displays with a fabulous day of fun for the community. Held at Red Hill Showgrounds, the show includes competitions for wine making, cookery, produce, arts, crafts and much more.
When:
Saturday March 26
Film Festivals
Melbourne Queer Film Festival
, held at various cinemas, returns with a fantastic program of the latest and greatest in queercentic feature films. With documentaries and shorts from Australia and overseas, the festival includes special events and the City of Melbourne Award for Best Australian short film.
When:
March 17 to 27
Alliance Francaise French Film Festival
, held at various Palace Cinemas, offers an ambitious program of over 40 films, commercially released in France last year. The largest foreign film festival in Australia, genres include romance, comedy, thrillers, animation, documentaries and films for children.
When:
March 8 to 27
Music & Arts Festivals
Sunbury Backroad Festival
, featuring the Sunbury Divas along with Glenn Shorrock, Richard Clapton, Frankie J Holden and other guests, is about a day in the sun, enjoying the setting and listening to great live music with friends and family. $1 from each ticket sold will go to the CFA and SES.
When:
Saturday March 26
Brunswick Music Festival
, one of Victoria's most celebrated multicultural events, offers a great program of concerts and attractions that showcase culturally diverse, indigenous, acoustic and traditional music with local musicians performing along with interstate and international guests.
When:
March 17 to 27
Herring Island Summer Arts Festival
offers special exhibitions every weekend at the Herring Island Environmental Sculpture Park in Toorak. Accessible by boat with a punt service, the arts festival includes special artists demonstrations, talks, workshops, activities and more.
When:
January 15 to April 26 - Weekends
Food Festivals
Bacchus Marsh Harvest Festival
, celebrating the local wineries and produce growers of the area, features activities, tours and entertainment throughout the town at venues including Bacchus March Winery where there'll be grape-stomping, Wine and Cider Tastings, children's crafts and much more.
When:
Sunday March 27
Lara Food & Wine Festival
, held at Lara's historic Pirra Homestead, showcases local produce including wine and cheese makers, olive oil and organic food producers, honey farmers and much more. With entry to the festival by gold coin, the day includes a Chef's Challenge, commentated by Gabriel Gate.
When:
Sunday March 27 - 10am to 4pm
Public Awareness Events
Sustainable Living Week
, a program of events presented by the City of Whitehorse, aims to educate and encourage the whole community in making a difference to the environment. Held at various venues, events include tours, seminars, a Recycled Art competition and Box Hill Institute's EcoFashion Show.
When:
March 26 to April 1
Earth Hour
is held this week on Saturday when you, along with others around the world, can help take a stand against the global warming our planet faces simply by turning off the lights for one hour to deliver a powerful message about the need for change in how we regard the environment.
When:
Saturday March 26 - 8:30pm to 9:30pm
Earth Hour Unplugged
, held at Melbourne Zoo to highlight the Earth Hour project, features special guests Clare Bowditch, one of Australia's most gifted and talented musicians, and Jess McAvoy performing live and acoustically in the lush surrounds of the Zoo gardens when its lights out at the zoo.
When:
Saturday March 26 - 5.30 to 9.30pm
Special Offers
No Leave No Life | Holiday
- Need inspiration for your next holiday? Check out over 100 Great Aussie Holiday Deals and find fantastic ideas for a long weekend or a mid-week getaway. All you need to do is easily select the type of offer you're interested in online and take your pick of what's on offer.
Find Holiday Deals Today!
WIN! WIN! WIN!
D-MACK'S Hoopdreams Basketball Clinic
D-MACK'S Hoopdreams Basketball Clinic
is a chance for boys and girls aged 6 to 16 to gain first-hand tips from ex-Melbourne Tiger now Coach and NBL sporting legend, Darryl "D-Mack"McDonald. Held during school holidays, the clinics include lessons in Ball Handling, Shooting, Passing and Defence.
When:
April 13 & 14
Download Enrolment Programme (PDF)
Watch D-Mack on YouTube
WIN A TRAINING SESSION WITH D-MACK!!
D-MACK'S Hoopdreams Basketball Clinic
is running a competition with two free spots up for grabs, offering the chance to WIN a personal One on One training session with D-Mack himself! To enter the draw, all you need to do is answer 3 questions about the NBL legend.
To Enter the Competition
-
Visit Here
Competition Closes Wednesday March 30
Exhibitions - Art | Festival | Show
The End is the Beginning
, presented at Melbourne's £1000 Bend, is an exhibition of visual ideas by graduates of NMIT's unique Bachelor of Illustration. Each artist individually presents their own unique vision with the breadth of subject matter and styles exhibited showing the multifaceted voice of illustration.
When:
Wednesday to Monday - March 23 to 28
Opening Night:
Friday March 25 - 6pm to 9pm
Jeremy Kibel
, renowned for fine drawings utilising a paper technique he pioneered, will be exhibiting at Port Melbourne's MARS Gallery with a series of works to coincide with the release of the book by Prue Gibson, The Rapture of Death. Kibel's style pays homage to the Japanese sensibility of negative space.
When:
Until April 3
Artist & Author Talk:
Wednesday March 23 - 7pm
Fall out from Eden
, an exhibition held at Caulfield's Monash University, is Anne Bennett's PhD research project, which visually probes potent symbols and metaphor within the tale of the Garden of Eden, examining the dualist nature of Western culture, our systems of knowledge, belief and morality.
When:
March 19 to April 1
Top Designs
, an exhibition held at Melbourne Museum, showcases work by Victoria's final year secondary school students. With artworks that span many styles such as furniture, clothing, short films and photography, the exhibition offers a glimpse of some of tomorrow's brightest talents.
When:
March 26 to July 26
GRAPHICA, Fashion & Textiles Exhibition
, held at the First Site Gallery of RMIT, showcases the talent and expertise of students and recent graduates as they explore geometric patterns and forms across a range of creative mediums with many of the works blurring the boundaries in creative design.
When:
March 16 to 26
FETISH
, held at The Owl and the Pussycat Gallery in Richmond, is an exhibition of mixed media by various artists. With works including painting, photography, installation, film projections and even live performance, the exhibition explores the interpretation by the artists and what FETISH means to them.
When:
March 16 to April 3
Butterworth Brothers Exhibition
, held at Hampton's Bridget McDonnell Gallery, is an exhibition of paintings by Daniel and Matthew Butterworth, who work both individually and collaboratively with Daniel beginning most paintings before handing it over to Matthew to apply his vision of the lives they capture.
When:
Until April 2
Rusty Room and the Black & White Rainbow
is an exhibition of quirky ceramics created by by Ann-Maree Gentile. Held at Open Drawer in Camberwell, her pieces are taken from past projects and also specifically made for the exhibition, capturing a playful nature that's charming and imaginative.
When:
Until March 27 - Closed Tuesdays
Real People Real Stories
, held at Brunswick Street Gallery in Fitzroy, celebrates an art movement that visually empowers communities globally to express their undiluted real stories. Through powerful social imagery, stories are brought to life through the lens of Melbourne photographer Rena Harvey.
When:
March 18 to 31
View More Exhibitions
Expos, Launches & Open Days
Spotlight On You Arts Expo
, held at Preston Shire Hall, offers a fun day for the whole family with free entertainment that includes live bands, talent competitions, drummers and a free hula hooping lessons. A monthly event in the City of Darebin, there'll also be stalls selling jewellery, clothing and more.
When:
Sunday March 27 - 1pm to 4pm
ACP Printworks
, presented by ACP Magazines at Melbourne Exhibition & Convention Centre, is the unprecedented magazine and digital expo aiming to make it simple, effective and affordable for your business to harness the enormous advertising power of their stable of magazines and websites.
When:
Until Wednesday March 23
Melbourne Arms & Military Fair
, held at the Town Square Pavilion of Melbourne Showgrounds, features a wide variety of stall holders offering books, historical artefacts, insignia and other items. There will also be displays of memorabilia including uniforms, firearms, military documents and equipment.
When:
Saturday & Sunday, March 26 & 27
Zsaneta Haute Couture Fashion Show
, held in Docklands by up and coming designer Zsaneta, showcases some of Australia's newest fashion talent with clothing that includes evening wear, couture and a sneak preview of designs that will soon feature as part of Europe's Macedonian Fashion Week.
When:
Sunday March 27
View More Expos & Launches
|
View More Open Days
Performances & Theatre
Howie The Rookie
, Mark O'Rowe's modern Irish classic, will be performed at St Kilda's Red Stitch Actors Theatre. First staged in 2002 and nominated for a slew of awards, original director Greg Carroll returns to present the tale of two fast moving nights seen through the eyes of young, hormonally hyped men.
When:
Until April 16 - Wednesdays to Sundays
Tenterfield Saddler
, presented by Promac Productions Australia, features John Bowles in a show book performance of the life and music of one of Australia's greatest stars... Peter Allen. Held at the Whitehorse Centre in Nunawading, the show features such hits as I Go To Rio and other Peter Allen classics.
When:
Saturday March 26 - 3pm & 8pm
Ana Lucia and The Baron
, the second season of Lisa Nightingale's hilarious performance, is about a glamorous con-woman extraordinaire. Held at the Butterfly Club in South Melbourne, Ana Lucia, who has lost her memory, is being hunted down by the Evil Baron, who may or may not be her true love.
When:
Thursday to Sunday, March 24 to 27
Women of Letters
, a special presentation held at Thornbury Theatre, bring together five of Melbourne's best and brightest writers, musicians, politicians and comedians in celebration of the beautiful lost art of letter-writing. The performance will raise funds for animal rescue shelter, Edgar's Mission Farm.
When:
Sunday March 27
ROCK OF AGES
, held at Melbourne's Comedy Theatre, is a hilarious, feel-good love story set in 1987 when a small-town girl meets a big-city dreamer in L.A.'s most legendary rock club. Told through music of the era, the comedy includes hits such as 'Don't Stop Believin', 'The Final Countdown' and other classics.
When:
March 22 to June 30
|
Book Now
The Music of Andrew Lloyd Webber
, held at Melbourne's Regent Theatre, celebrates the magic of Webber's most timeless songs. Performed by the current stars of Australian musical theatre, the performance includes songs from Love Never Dies, the upcoming continuation of Phantom of the Opera.
When:
March 19 to 27
|
Book Now
Love Never Dies - Opens May 29 -Book Now
These Are The Isolate
, presented by award winning company, Mutation Theatre and Theatre Works in St Kilda, tells the story of Ed McCallister, a man who returns home after being overlooked for a promotion to find his life proving just as unhappy as he awaits just a shred of recognition of his birthday.
When:
March 16 to 27 - Tuesdays to Sundays
Student Body
, presented by BOObook Theatre, is an intriguing production by award-winning playwright, Alana Valentine. Following four international students through their days at university and the streets of multicultural Melbourne, it's held at the Union Theatre of the University of Melbourne.
When:
Thursdays & Fridays, March 17 to 25
Spring Awakening
, the smash hit Broadway musical and winner of 8 Tony Awards, will be performed by Bayswater's Fab Nobs Theatre. The acclaimed musical follows a dozen young people making their way to adulthood, confronting the audience with contemporary youth issues in a 19th century setting.
When:
March 18 to April 2 - Various Days
Cafe Scheherazade
gets a second visit when it reopens at Melbourne's fortyfivedownstairs as a new Australian play by Therese Radic. Based on the best-selling novel by Arnold Zable, the play set around the St Kilda meeting place is is a love story that resonates with Melbourne's culture and history.
When:
March 8 to April 3 - Tuesdays to Sundays
Avenue Q
, performed at Knox Community Art Centre, sees SLAMS Musical Theatre Company put their own spin on the award winning Broadway puppet-musical. The tasteless yet hilarious production has echoes of Sesame Street and the Muppet Show with dark humour covering a range of adult themes.
When:
March 11 to 26 - Thursdays to Saturdays
The Dream Life of Butterflies
, performed by Melbourne Theatre Company in Southbank, is a play by award-winning writer Raimondo Cortese, which is a study of the illusion of memory and loss as two middle-aged women talk in a room, exposing their delusions about themselves and each other.
When:
March 2 to April 2
Xanadu The Musical
, the surprise Broadway hit, will be staged in 'The Grand Xanadu Marquee', a purpose-built venue in Docklands. With the lead role of Kira played by Melbourne's own rising star Christie Whelan, the quirky, hilarious roller skating, musical adventure features the original hit score.
When:
March 3 to April 2
Apologia
, performed by Melbourne Theatre Company at the Arts Centre, is a sharply witty play by up and coming British writer Alexi Kaye Campbell. With a new slant on the theme of family reunions, the plot surrounds a successful art historian's autobiography and the children she failed to mention.
When:
February 18 to April 9
Hairspray
, the ultimate feel good musical based on the cult movie by John Waters, will hit the stage in Melbourne at the Princess Theatre. Set in the USA town of 1960s Baltimore, the production follows the life of Tracy Turnblad, a big girl with big hair and an even bigger passion to dance.
When:
Until March 31
|
Book Now
Mary Poppins The Musical
, held at Melbourne¡¯s Her Majesty's Theatre, brings the classic books and beloved Disney film to the stage with a spectacular production that includes all of the best loved songs from the film including Chim Chim Cheer-ee and Supercalifragilisticexpialidocious.
When:
Until April 1
|
Book Now
Classical, Choral & Recitals
Bach Competition
, presented by Melbourne Recital Centre, brings together Victoria's best young performers, passionate about Johann Sebastian Bach. Competing for awards and prizes that include the Richard Mills Prize of $2000, it's a chance hear the talents of these budding young performers.
When:
Saturday March 26 - 3pm
Burlesque, Cabaret & Dance
Suite Synergy
, a dance performance presented by Mod Dance Company and internationally acclaimed choreographer Graeme Murphy, is a groundbreaking new production of enormous energy and emotion. Held at the Arts Centre, the production is sensual, dynamic and grounded in raw emotion.
When:
Wednesday to Saturday, March 23 to 26
Stars of Bollywood
, held at Melbourne Convention Centre's Plenary Theatre, is a performance that takes the audience on a journey of Indian cinema through dance. The colourful, cultural, high energy production is helmed by Bollywood's most respected dancer and choreographer, Shiamak Davar.
When:
Saturday March 26 - 7pm
BRIEFS
, performed at the Famous Spiegeltent located at the Arts Centre, presents Brisbane's finest male burlesque performers in a show that promises to tease and tantalise. Totally out-there cabaret that's not for the faint-hearted, the show offers ballsy burlesque, circus skills and aerial excitement.
When:
Until March 29 - Tuesday to Saturday
Troublemakers
, presented by Madame Natalia's Burlesque Underground, is not your usual burlesque fare with Madame Natalia and her Troublemakers set to sizzle in this raunchy, raw and real night of ribald passions, forbidden romances and tragic love triangles. It's held at Melbourne's Miss Libertine.
When:
Sunday March 27
Red Door Burlesque
will be performing at the stylish Order of Melbourne in Swanston Street. Offering the finest in burlesque, vaudeville and circus, the night includes seductive tunes from DJ Emma Peel, saucy pinup girls, and death-defying aerial acts performed right above your table.
When:
Sunday March 27
View More Performances & Concerts
Entertainment & Nightlife
Jay Hoad
, an acclaimed songwriter and performer, both as a soloist and also fronting his extremely high energy touring band, will be appearing at various venues as part of his Melbourne Tour. Playing up to 15 instruments throughout his shows, Hoad's music blends funk, rock, reggae, latin, pop and jazz.
When:
March 22 to 27 - Various Dates & Venues
SIX60
, a group who formed together in their bleak student flat in New Zealand to create a unique sound, will perform at the Corner Hotel in Richmond. With a fresh Kiwi fusion of roots, reggae, hip hop, dubstep, and drum and bass, the band has performed with heavyweights such as Salmonella Dub.
When:
Thursday March 24 - Doors Open 8pm
Frankie J Holden and Wilbur Wilde
will be performing at Doncaster's Shoppingtown Hotel. Two of the greatest legends in Australian Rock and Roll, Frankie and Wilbur will be performing hit songs of OL'55, the multi-platinum band that launched them onto the Australian show business scene.
When:
Friday March 25
Live At 24 Moons
presents live music every Friday with performances at the AC/DC Lane venue by resident soul band and Melbourne's original soul and funk experience, Laneway Funk Brothers. Setting the groove through their tight original sounds, they're joined each week by DJ Nick Antoine and guests.
When:
Every Friday - Starting 9pm
Yanto Shortis
, a performer whose songs can touch audiences with themes of loss, struggle and hope, will be performing weekly at the Union Hotel in Brunswick. With lyrical stories full of local references, Yanto uses a combination of blues, folk, country and rock to deliver his songs.
When:
Saturdays in March - 5pm
View More Live Gigs
Cinema
Justice on Trial: The Case of Mumia Abu-Jamal
, a new film about Mumia, a death row inmate in the United States, will be screened at Brunswick's Solidarity Salon. The film examines the imprisonment of the former Black Panther for murder in 1982, one of the most contested legal cases in history.
When:
Sunday March 27
Egypt 3D: Secrets of the Mummies
, screening at IMAX Cinema, explores the mysterious world of ancient Egypt. Offering a taste of the wonders held in the upcoming exhibition, Tutankhamun and the Golden Age of the Pharaohs, the film re-enacts the discovery of a cache of forty mummies.
When:
Various Dates & Times
Tutankhamun Exhibition
-
Opens April
-
Book Tickets
Rooftop Cinema
flickers into action with film screenings of everything from cult favourites to new releases and documentaries, literally offering the height of entertainment with screenings held on the rooftop of Swanston Street's Curtin House along with the rooftop bar.
When:
Until March 27 - Tuesdays to Sundays
View More Cinema Events
Melbourne For Kids
World's Biggest Playgroup
, held at Melbourne Museum, celebrates National Playgroup Week with children aged up to 5 years old invited to come along and join in with activities that include drawing, dress ups, story time, music, dinosaur play, live exhibits and much more fun attractions on the day.
When:
Wednesday March 23 - 10am to 1pm
Wild Things: Animals on Stage
, an exciting new exhibition especially for kids and families at the Arts Centre, brings together an unruly menagerie of animals drawn from the wild and woolly world of our most famous animal 'actors', from Alice's mock turtle to Ossie Ostrich, Gulliver's Eagle and Sir Lancelot's horse.
When:
Until June 5
Stomp Out The ANTs
is a special presentation Sally-Anne McCormack, clinical psychologist, former teacher and author of 'Stomp Out The ANTs'. ANTs (Automatic Negative Thoughts) are annoying creatures and her seminar tells how to deal with problems faced with and felt by children and teens.
When:
Friday March 25 - Bookings Essential
Dinosaurs Alive!
is an exciting, new interactive exhibition that will be held at Waterfront City Piazza in Docklands. Featuring life-like robotic moving dinosaurs who ruled the earth for more than 160 million years, the exhibition is set in a spectacular 1,200 square metre indoor forest-themed area.
When:
March 12 to May 8
The Giant Sky Wheel
, the largest travelling Ferris Wheel in the southern hemisphere, is currently situated on the Geelong waterfront, located on Ritchie Boulevard. Offering stunning views across the ocean and Geelong City, the Giant Sky Wheel is even more impressive at night when brightly lit.
When:
Until March 30
Circus
Perry Bros Circus
, Australia's oldest circus, will be appearing in Lilydale Showground, offering quality entertainment to please the entire family. With wirewalkers, Jugglers, Whip crackers, balancing acts and more the circus also features performing ponies and camels along with their very funny clowns.
When:
Until March 27 - Lilydale
View More Children's Events
Wining & Dining
A Taste of Australian Native Foods
, held at Peppermint Ridge Farm, located in Tynong North and designed to showcase active sustainability practices, is a series of dining events that present new menus created with native foods grown on the farm, including Warrigal Greens and native food spices.
When:
Sunday March 27 - 2pm to 4pm
Markets, Fetes and Fairs
Hello Sailor Vintage Fair
, the first regular vintage market to combine babes, great tunes and cocktails, takes place at The Grace Darling in Collingwood. With carefully chosen store holders, the weekend fair specialises in 1950's to 1980's wares with vintage jewellery, shoes, books, clothing and more.
When:
Saturday & Sunday, March 26 & 27
Waverley Meadows Primary School Funfest
, taking place in Wheelers Hill, offers a fun day out for the family with attractions at the fundraiser including a performance by the Victorian Police Pipe Band, a raffle and silent auction with great prizes, children's rides, stalls, activities and a great range of food.
When:
Saturday March 26 - 3pm to 7pm
Mentone Park Primary School's Great Fete
presents a great day of fun for people of all ages with fantastic stalls, live stage entertainment, free activities for kids, showbags, a mini market and more. With a range of exciting rides on offer, unlimited rides wristbands will be available for purchase.
When:
Saturday March 26 - 11am to 4pm
Alphington Primary School Fair
is a fantastic day out with a celebration of community and entertainment. Featuring live music, exciting rides and amazing activities for children, the day also includes gourmet food and wine, craft, book and plant stalls, Eco-chic clothing and a Trash & Treasure market.
When:
Saturday March 26 - 10am to 4pm
St Richards Primary Scool Night Market
- Friday March 25, Kilsyth
Merri Creek Primary Fete
- Saturday March 26, Fitzroy North
Seaford Kindergarten's Fete
- Saturday March 26, Seaford
Kensington Primary School Fete
- Sunday March 27, Kensington
Williamstown North Primary Fete
- Sunday March 27, Williamstown
Melbourne Market Guide
View MARKETS calendar
to make the most of the rare sunny days (it's a coin toss, isn't it!) and head to one of Melbourne's many excellent markets for a bargain!

A growing number of food, produce and even wine markets are springing up around the suburbs.
Sporting Events
AFL Premiership
AFL Premiership | Round 1
Carlton vs Richmond
- March 24 - MCG
Geelong vs St Kilda
- March 25 - MCG
Collingwood vs Port Adelaide
- March 26 - Marvel Stadium
Essendon vs Bulldogs
- March 27 - Marvel Stadium
Melbourne vs Sydney
- March 27 - MCG
Rugby
Super Rugby Season - Round 6
Melbourne Rebels vs Hurricanes
Friday March 25 - 7:40pm
AAMI Park, Melbourne
Softball
Victorian Open Softball Championships
will see Open Women's and Open Men's teams representing their associations from throughout Victoria compete in graded divisions. The championships will be played out with matches held at Sweeney Reserve, located in Berwick.
When:
Saturday & Sunday, March 26 & 27
Motor Sports
Formula 1 Australian Grand Prix
returns to Albert Park Lake for another big year with a host of live music, bands, rides and roving entertainers along with all the action as Lewis Hamilton, Felipe Massa and other F1 elite drivers will battle it out against Australia's own Mark Webber.
When:
Thursday to Sunday, March 24 to 27
Equestrian Sports
Dressage & Jumping With The Stars
, held at the National Equestrian Centre in Werribee Park with a Trade Village included, is part of the Australian Young Dressage Horse Championships, which presents qualifying events all over Australia and run under the official Equestrian Australia rules.
When:
Thursday to Sunday, March 24 to 27
Greyhound Racing
Greyhound Racing @ The Meadows
hosts a range of raceday and non-raceday events throughout the year with the venue renowned world wide for high class racing.
Next Race Dates
Wednesday & Saturday, March 23 & 26
Fun Runs & Fitness Events
Super Sunset Series
is a series of twilight events that offer participants the exciting opportunity to complete a 4km course with the Docklands Dash. With Adult and Junior entries available for advanced or novice runners, there are also Family and Team entry rates available at the event.
Docklands Dash:
Wednesday March 23
View More Sports Events
Let Melbourne Know...
Advertise Your School Fete, Fair or Carnival FREE!
Everyone wants to support their local school by going to their annual fundraiser. Last year we promoted a whopping 1,200 school events. So, make sure you let your school organizers know they can list their fete, fair or carnival for
FREE @ OnlyMelbourne!
Add Your Event for FREE Today!!
OnlyMelbourne Welcomes
Each week we highlight some of the new business listings in the OnlyMelbourne Business and Services directory.
This week we also suggest the following:
Melbourne Pub Crawl
- Touring Melbourne's Best Bars...
Inner Engineering
- Isha Yoga programs...
Melbourne Yoshinkan Aikido
- Aikido with a Japanese Master...
Adventure Box
- Gift experiences online...
View More of the Latest Listings at OnlyMelbourne!
Advertise your Business for FREE!!
Advertising your business with OnlyMelbourne is easy to do by following a few simple steps, and best of all, it's FREE! By advertising your business you can easily reach thousands of people on Melbourne's most comprehensive guide.
Advertise your Business for FREE!!
Trivia & Humour
Shaggy Dog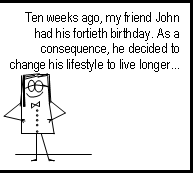 Shaggy Dog by Deej
-
Click Here to find what happens!
Have A Squizzy At This..
Fitzroy was Melbourne's first suburb, created when the area between Melbourne and Alexandra Parade (originally named Newtown) was subdivided into vacant lots and offered for sale.
Newtown was later renamed Collingwood, and the area now called Fitzroy (west of Smith Street) was made a ward of the Melbourne City Council. On 10 September 1858, Fitzroy became a municipality in its own right, separate from the City of Melbourne.
Fitzroy is also infamous for being home to the 1920's gangster figure, Squizzy Taylor, who frequented the area around the junction of Napier Street and Gertrude Street.
Read more about Melbourne's Suburbs
|
Read Melbourne Trivia...
WHAT'S ON CALENDAR
Speaking of what's on, our
new calendar
allows you to select any day of the year to view everything (everything!!!) on that day in an easy to read, printable display.
-:- View
What's On Calendar
-:- View
Markets Only Calendar
OnlyMelbourne is already iPad friendly, we know, we have one (chuckle) says he with bragging rights!
The Age iPad App
WHAT'S ON RSS FEEDS
We have a range of
RSS Feeds
.
NEWSLETTER
What's On this Week
is an email overview and reminder of the (too many to mention) events happening this week in Melbourne.
Get your copy
of What's On this Week!
FREE ADVERTISING
Advertising
your EVENT at OnlyMelbourne is not only easy, it's
FREE!!
-
Apply Online..
for inclusion in the What's On calendar and newsletter!
❊ Address & Contact ❊
⊜ Newsletter | #220 | What's On this Week Melbourne |
Map
❊ Web Links ❊
→
Newsletter | #220 | What's On this Week
→
Subscribe to OnlyMelbourne - Get your copy of What's On this Week!
→
List Your Business or Event - It's FREE!
→
Events Calendar - Find out What's On any day of the week!
→
Mobile OnlyMelbourne
→
Melbourne for Children | Kids
→
Newsletter | #219 | What's On this Week [Last Week]
❊ COVID-19 Notice ❊
Many locations have gone into lockdown as the state takes action to stop the spread of the deadly coronavirus (COVID-19).
→
Disclaimer
: Check with the operator before making plans
...
Trending HOT

Drive-In Movie Club
Drive-In Immersive Cinema Nights Are Coming to Melbourne Put together by our friends at Hot Tub Cinema, a string of family-friendly, social distancing-safe, drive-in ..

Things to see, hear & do this weekend
Make the most of your weekend in Melbourne with these fabulous events. No city does it better than Melbourne, so get out and discover the very best shows, festivals, ..
---
Update Page