Newsletter | #216 | What's On this Week
Welcome to this week's Melbourne events, exhibitions, sports and community guide for Tuesday to Monday, February 22 to 28.
This week... there's a veritable buffet of experiences and joys to be had with a grand swaggerant of festivals on the rise. If the word "swaggerant"draws a raised eyebrow or the squiggly red underline of editing software, don't feel like an illiterate cretin or someone out of touch with the times.
That's just the plural term I've coined for when there's enough events on the calendar to make your ears bleed, particularly after four days of dealing with a flu that has no right to be rearing its sniffling head during Summer and certainly not after you've just begun enjoying those golden "back-to-school"days.
So, if you're of good health and find your kids to be fighting fit also and not suffering malaise, sneezes or schmartzery - a phrase I coined to describe malaise and sneezes and that odd middle ground between the two when shared by a 5 year old and 14 year old who've summoned enough strength to rise above the flu in a united front and be what can only be describe as creatively wistful (blow your nose and draw a deep breath now like I have, because that was a long, wordy stretch between dashes) - you can take the tribe out to one of many family-friendly festivals, including La Dolce Italia (formerly known as Lygon Street Festa) where you'll find an attempt to make the world's longest pizza.
There's much more going on than that, but at this point I'll leave it there because I've had one of those days where on top of the flu and kids who should be at school being all in my hair instead (along with a spider, I'm sure, going by cobwebs I found) I've also been wrestling with a stupid Windows program that insists on Gobbledygook being the order of the day... and there's really no word for a day like that at all.
I do have a few choice words for Bill Gates and his boffins, however.
Major Events
Frances Folk Gathering
, held in the town of Frances just a kilometre away from the Victorian and South Australian border, offers an entertaining program that includes live music, competitions, workshops, children's events and more. With camping sites available, the festival is free.
When:
Friday to Sunday, February 25 to 27
Berwick Show
, taking place at Akoonah Park, offers a fantastic weekend of events, activities and entertainment for the whole family. Celebrating its 163rd year, the show features animal competitions, cooking, arts and crafts, woodchoping, Ute shows and the popular carnival with fireworks.
When:
Saturday & Sunday, February 26 & 27
Pako Festa
, held in Geelong, is the largest free celebration of cultural diversity in Australia, attracting thousands of people from all walks of life. Bringing together the art, music and food of many backgrounds, the festival features workshops, performances, films, craft displays and activities.
When:
Saturday February 26
La Dolce Italia
, one of Melbourne's most celebrated events with its roots in the Lygon Street Festa, showcases the vibrant Italian culture and tradition of the iconic Carlton strip with live entertainment across five stages, fashion parades, car displays, celebrity chefs, kids' activities and more.
When:
Saturday & Sunday, February 26 & 27
Tibetan New Year Festival
, held by the Tibetan Buddhist Society in Yuroke, highlights the ancient culture with teachings from the Tibetan, Thai, Zen and other traditions. Set amidst gardens boasting over 2,000 rose bushes, it features a photo exhibition, garden tours and an exotic market.
When:
Saturday & Sunday, February 26 & 27
Darebin Community and Kite Festival
, held this year at Edwardes Lake Park in Reservoir, has a huge range of activities and events for the whole family. The festival features fabulous performers, colourful kites, delicious foods and activities for people of all backgrounds and ages.
When:
Sunday February 27
Moonee Valley Festival
, one of Melbourne's largest free community events, offers a wide range of activities and entertainment including plus the launch of Moonee Valley City Council's Leisure Challenge and festivities at Queens Park with live performances, carnival rides, food stalls and special guests.
When:
Sunday February 27 - 10am to 5.30pm
Craigieburn Festival
, held at D.S. Aitken Reserve, is a free community festival that offers a vibrant carnival and circus atmosphere. Along with children's activities and car displays, festival highlights include the CFA Torchlight Parade, Craigieburn Art Show, live music, a fireworks spectacular and more.
When:
Saturday & Sunday, February 26 & 27
Western Bulldogs Community Festival and Family Day
celebrates the passion of AFL and the diversity of the Western Suburbs. Held at West Footscray's Whitten Oval, the day includes emergency services displays, live music, children's activities and the chance to meet Western Bulldogs players.
When:
Sunday February 27 - 10am to 2pm
Sustainable Living Festival
marks its 12th year with a bigger program of attractions, workshops, seminars and special events held across Melbourne to highlighting this year's theme of achieving a Safe Climate. It features the Big Weekend at Federation Square with performances and more.
When:
February 12 to 27
Film Festivals
Melbourne International Student Film Festival
, held at Northcote Town Hall, is an independent event that brings the best student films from around the world to Melbourne. With works suitable for mature audiences only, the featured films showcase works in animation, drama and documentary.
When:
Saturday February 26
Music & Arts Festivals
Melbourne Ukulele Festival
, held in various venues, features ukulele performers from across Australia, along with special international guests. Presented by the Melbourne Ukulele Kollective, the festival includes workshops, a free picnic gathering, an awards nights and more.
When:
February 25 to March 1
Between the Bays Music Festival
, held in Mornington Peninsula's Moorooduc, returns for its 6th year with a family friendly atmosphere of food and music. With an eclectic line up of performers for people of all ages, guests include Stephen Cummings, Justine Clark, President Roots and others.
When:
Saturday February 26 - Gates open 11am
KARAVAN Gypsy Music Festival
, held at Richmond's Corner Hotel, features some of the greatest gypsy music from Europe and Australia. Now a national event after last year's inaugural event in Melbourne sold out quickly, this year's festival night features GIPSY.CZ from Prague and other guests.
When:
Saturday February 26 - Doors Open 7pm
Herring Island Summer Arts Festival
offers special exhibitions every weekend at the Herring Island Environmental Sculpture Park in Toorak. Accessible by boat with a punt service, the arts festival includes special artists demonstrations, talks, workshops, activities and more.
When:
January 15 to April 26 - Weekends
Special Offers
What Can I Do Right Now?
Reduce your carbon footprint and save money by making your business a more environmentally friendly place with easy to implement ideas to operate a low carbon footprint business, conserving resources and cutting down on waste to help both the environment and your business.
Visit
www.whatcanidorightnow.com.au
to get started today!
Grow Me The Money
helps small business save money and the planet with participants having saved on average $4,897.67 and 44 tonnes of carbon emissions in the financial year-to-date. Sign up for the Basic Toolkit (RRP $109) before March 4, and you¡¯ll also receive an upgrade to the Total Care Package FREE of charge (RRP $499).
Sign Up Today
Exhibitions - Art | Festival | Show
Ncode
, held at Caulfield's Monash University, explores contemporary forms of encoding, decoding and mapping of experience in a post-digital environment. Works by various artists include urban art environments, kinetic sculpture, autonomous drawing software and modular architecture.
When:
February 21 to March 10 - Weekdays
Opening Night:
Wednesday February 23 - 5pm to 7pm
Pottery Expo
, an annual exhibition of unique works in ceramics, takes place on the banks of the Yarra River in Warrandyte Village. With innovative ceramics by Australian studio artists, the expo includes demonstrations of pottery making techniques, clay activities for the public, music and food.
When:
Saturday & Sunday, February 26 & 27
Jesse Dyer: Narrative Decompression
, on show at the Firestation Gallery in Armadale, explores traditions of storytelling in art. Manipulating themes of linear narrative forms such as the book and film, the works on display are used to invite the viewer to choose their own adventure.
When:
February 17 to 26 - Wednesday to Saturday
Symbols of Loss & Recovery
, held at Montsalvat in Eltham, is a group exhibition featuring local artists associated with Nillumbik Shire who have found their creative practice restorative as they purge the memory of 2009's Black Saturday bushfires with records of destruction and renewal.
When:
Until April 3
EROTICA
, showing at James Makin Gallery in Collingwood, is a group exhibition of risque and erotic works, curated by Jessica Williams. With a range of artworks that cover contemporary, modern, antique and tribal works of art, features work by Eolo Paul Bottaro, Cash Brown and others.
When:
Until February 26 - Closed Mondays
My View
, held at Footscray Community Arts Centre¡¯s Gabriel Gallery, showcases the work of Yanina Vandenburg, winner of last year's My View photographic competition. Yanina was selected from a field of entries by judges David Hurlston, Larissa McFarlane, Simon Obrazanek and Tamara Watt.
When:
February 10 to April 2
Australian Institute of Sport - 30 Years
, is a special exhibition held at the National Sports Museum of the MCG. Celebrating the role of the AIS in the success of Australian sport, highlights of the exhibition include the recently banned LZR Speedo suit that saw many swimming world records.
When:
Until June
Our Station - Flinders Street
, an exhibition held at the Gallery of Melbourne¡¯s City Library, highlights the various stages involved in the design and construction of Flinders Street Station with a focus on the vision held for the future refurbishment of one of Melbourne¡¯s most iconic buildings.
When:
Until February 26
Democrata Automata
, an exhibition of new works by Jordana Maisie, offering an ironic play on the individual's relationship to desire and consumption. Held at MARS Gallery in Port Melbourne, the works explore how and why humanity has evolved to rely on technologies for everyday sustenance.
When:
February 4 to 27 - Closed Mondays
Tales of love & reason
, presented at Hawthorn's Town Hall Gallery, is an exhibition by Efrossini Chaniotis. Examining her interest in the art object as a modern talisman, the works are filled with emotionally charged imagery and symbolism, inspired by an epic romantic poem from Medieval Greece.
When:
February 2 to 26 - Wednesday to Saturday
From Public Figures to Public Sculpture
, held at City Gallery of Melbourne Town Hall, looks at the changing role of public sculpture with maquettes, models, photographs and concept drawings from collections owned by the City of Melbourne and private collections and regional galleries.
When:
February 3 to April 15
China and Revolution
, presented at RMIT Gallery in Swanston Street, explores the relationship between the political poster art of the Great Proletarian Cultural Revolution and its impact on contemporary Chinese art with pieces taken from the University of Westminster's extensive collection.
When:
Until March 19 - Closed Sundays
View More Exhibitions
Expos, Launches & Open Days
Model Railways & Toy Train Fair
, held at the Scout Hall of Forest Hill's Mahoneys Reserve, is a Gigantic Garage Sale styled event with a huge range of items for model train enthusiasts. With new and used equipment, there'll be over 50 tables on offer, including that of M.C. Model Railways & Collectables.
When:
Thursday February 24 - 7.30pm
The Great Australian Sunny Sizzle
, presented by Interchange, is a festive day at Federation Square, held to raise awareness of the needs of young people with disabilities. With celebrity guests, music and food, you can also learn how to hold a Sunny Sizzle of your own to help raise funds.
When:
Friday February 25 - 10am to 7pm
Wonga Park Women's Health Expo
is an opportunity for women to take time out to indulge in some fun experiences. Held at Wonga Park Community Cottage, activities and workshops include Shiatsu, candle making, mandalas and floristry with breakfast and lunch included with entry on the day.
When:
Monday February 28 - 8am to 3pm
View More Expos & Launches
|
View More Open Days
Performances & Theatre
Butterflies Are Free
, presented by The Basin Theatre Group, is the warmly funny play by Leonard Gershe, which follows the life of Don Baker, a man whose efforts to move to San Francisco for a life away from his over-protective mother are dashed when she reappears to visit earlier than planned.
When:
February 24 to March 20 - Thursdays to Sundays
Love Letters
, held at The Playhouse of Geelong Performing Arts Centre, chronicles the relationship between a man and a woman solely through their lifelong correspondence. A smash hit both on and off Broadway and in London, the performance stars husband and wife, Ian Stenlake and Rachael Beck.
When:
Thursday to Saturday, February 24 to 26
Enchanted April
, written by Matthew Barber and directed by Maureen McInerney, tells the story of four dissimilar women who leave a dreary 1920s England to rent hire a small Italian castle and escape their variously unhappy lives. Charming and heart warming, it's held at Heidelberg Theatre Company.
When:
February 17 to March 5
Apologia
, performed by Melbourne Theatre Company at the Arts Centre, is a sharply witty play by up and coming British writer Alexi Kaye Campbell. With a new slant on the theme of family reunions, the plot surrounds a successful art historian's autobiography and the children she failed to mention.
When:
February 18 to April 9
Lady Chatterley's Lover
, performed at Rippon Lea House and Gardens in Elsternwick, is the Australian Shakespeare Company's outdoor adaption of D.H. Lawrence's masterpiece, which tells of the adulterous affair between the sexually unfulfilled upper-class Connie and the gamekeeper Mellors.
When:
Until March 17 - Mondays to Thursdays
Ruben Guthrie
, performed by Red Stitch Actors Theatre in St Kilda, is a contemporary comedy written and directed by Brendan Cowell. Following Ruben, a precocious player in the high stakes advertising industry whose wit seems to come from a bottle, the play questions the effects of alcoholism.
When:
Until March 5
A Behanding in Spokane
, performed by Melbourne Theatre Company in Southbank, is a dark comedy by Martin McDonagh, the writer of In Bruges. The caustic play follows Carmichael, a man whose quest for an elusive possession leads him to a dingy motel and two desperate chancers.
When:
February 5 to March 19
The Comedy of Errors
, performed at Melbourne¡¯s Royal Botanic Gardens, sees the Australian Shakespeare Company lift Shakespeare's hilarious text to new heights with the classic tale of two sets of identical twins, separated at birth, offering plenty of farce when they end up in the same town.
When:
January to March
Hairspray
, the ultimate feel good musical based on the cult movie by John Waters, will hit the stage in Melbourne at the Princess Theatre. Set in the USA town of 1960s Baltimore, the production follows the life of Tracy Turnblad, a big girl with big hair and an even bigger passion to dance.
When:
Until March 31
|
Book Now
Mary Poppins The Musical
, held at Melbourne¡¯s Her Majesty's Theatre, brings the classic books and beloved Disney film to the stage with a spectacular production that includes all of the best loved songs from the film including Chim Chim Cheer-ee and Supercalifragilisticexpialidocious.
When:
Until April 1
|
Book Now
Classical, Choral & Recitals
Grand St David's Day Concert
, presented by Cantorion Cymreig Victoria Welsh Choir, will be held at the Melbourne Recital Centre in Southbank. The full-sized choral concert will display the full range of the choir's musical versatility as they're joined by Welsh conductor, Robert Nicholls.
When:
Saturday February 26 - 7.30pm
Australian Made
, presented by the Grainger Wind Symphony, marks the 50th anniversary of Percy Grainger's death and celebrates the orchestra's own 25th anniversary with a concert held at St Stephen's Anglican Church in Richmond where they'll perform many of Grainger's works.
When:
Saturday February 26 - 8pm
Symphony Under The Stars
, a free concert held at Malvern Gardens, Features Stonnington Symphony performing music by Gilbert and Sullivan, Sousa and Handel's Water Music in a program to delight young and old with the orchestra joined by special guests, Deborah Conway and Willy Zygier.
When:
Saturday February 26 - 7pm
Burlesque, Cabaret & Dance
Bacchanalia
, held at Burlesque Bar located in Fitzroy, offers a night of comedy, horror, burlesque and theatre with The Burlesque Circus at The End of The World. Hosted by Mark Casamento in the role of the legendary Alexander Tournier, it features acts of great skill, daring and entertainment.
When:
Sundays, February 26 & March 6
Red Door Burlesque
will be performing at the stylish Order of Melbourne in Swanston Street. Offering the finest in burlesque, vaudeville and circus, the night includes seductive tunes from DJ Emma Peel, saucy pinup girls, and death-defying aerial acts performed right above your table.
When:
Sunday February 27
What The World Needs Now
, performed at The Butterfly Club in South Melbourne, features Jon Jackson, one of Australia's most outstanding vocalists, with a new show that uses his enormous vocal range to breathe new life into the works of Handel, Eurythmics, Noel Coward and others.
When:
Thursday to Sunday, February 24 to 27
Stratagem
, held at Theatre Works in St Kilda, is a dance performance that tells the story of 4 regular people who delve into a virtual reality game show where they each battle for national glory. The latest work in the Collaboration the Project series, the performance is choreographed by Paul Malek.
When:
February 17 to 19 & 21 to 26
Smoke & Mirrors
, performed at the Famous Spiegeltent, which returns to the Arts Centre for a limited time, takes the audience on an utterly unique, seductive and thrilling theatrical journey. Drawn from the worlds of cabaret, circus and vaudeville, the show has won three Helpmann Awards.
When:
February 12 to 25
How High the Moon
, held at Melbourne Cocktail Bar, 24 Moons, is a night filled with character and feel good performances by professional characterising Burlesque dancers. Stylish, sophisticated and classy, the night features the finest burlesque with a lush, titillating mood.
When:
Saturdays - 9:30pm to 3am
View More Performances & Concerts
Entertainment & Nightlife
Iron Maiden
, performing in Australia as part of their Final Frontier World Tour, will be appearing at Melbourne's Hisense Arena. One of the Metal genre's most iconic bands, the tour is held in conjunction with the band's 15th studio album, which recently received a Grammy for Best Metal Performance.
When:
Wednesday February 23
The John Montesante Quintet
, performing at East Melbourne's Commune Cafe Bar, brings a hint of New York Be-Bop to Melbourne with performances that include timeless Jazz standards and improvisations by John Montesante and some of the finest, hottest Jazz players in town.
When:
Thursday February 24 - 5.45pm to 8.45pm
The Chemist
, a band whose style of alt-rock has been described as hauntingly dark with Front-man Ben Witt echoing the presence of Billie Holiday, will be appearing with Gold Fields on the main stage of Federation Square as part of Fed Square Live, a series of free public performances.
When:
Thursday February 24 - 6pm to 7:30pm
100% Kylie
is the smash hit show that delivers an astonishing and captivating performance, celebrating Australia's "Princess of Pop", Kylie Minogue. Spoken highly of by Kylie Minogue herself, the tribute show is a grand stage spectacular that will be appearing at the Frankston Arts Centre.
When:
Friday February 25
Julia Messenger
, widely reviewed as a world class performer, will be performing at Melbourne's Bennetts Lane Jazz Club. With a voice likened to such artists as Norah Jones, Annie Lennox, Shirley Bassey and Sinead O'Connor, she'll be appearing with the support of an outstanding line up of musicians.
When:
Friday & Saturday, February 25 & 26
Big Band and Swing Concert
, held at Blackburn Lake Sanctuary, is a free concert evening featuring swing dancing lessons performances by The Swing Sensation Big Band and The Pearly Shells, famous for their swingin' back-beat sound and Hollywood style, luminescent clam-shell stands.
When:
Sunday February 27 - 6pm to 9pm
View More Live Gigs
Comedy & Magic
An Evening with Lily Tomlin
, appearing at St Kilda's National Theatre, is a chance to see one of America's wittiest comediennes live on stage with a performance held in Melbourne for one night only. With an extraordinary career in stage, screen and television, Lily Tomlin will bring her many classic characters to the stage.
When:
Saturday February 26 - 8pm
View More Comedy & Magic
Cinema
Egypt 3D: Secrets of the Mummies
, screening at IMAX Cinema, explores the mysterious world of ancient Egypt. Offering a taste of the wonders held in the upcoming exhibition, Tutankhamun and the Golden Age of the Pharaohs, the film re-enacts the discovery of a cache of forty mummies.
When:
Various Dates & Times
Tutankhamun Exhibition
-
Opens April
-
Book Tickets
Melbourne Horror Film Society
, a not-for-profit group that screens the best and worst horror films ever made, holds monthly film sessions at Melbourne's cinema bar, 1000 Pound Bend. With a generous entry fee by membership, they'll be screening Peter Jackson's gore-fest, Braindead.
When:
Wednesday February 23 - 7:30pm
Lantana
, a psychological drama about love, infidelity and mistrust, will be screening at Blow Up Cinema, which will be appearing at Footscray Community Arts Centre. The winner of seven AFI's including Best Picture, Lantana is an intriguing story about hard choices and the consequences that can follow.
When:
Sunday February 27 - 7:45pm
Rooftop Cinema
flickers into action with film screenings of everything from cult favourites to new releases and documentaries, literally offering the height of entertainment with screenings held on the rooftop of Swanston Street's Curtin House along with the rooftop bar.
When:
Until March - Tuesdays to Sundays
St Kilda Openair Cinema
offers an eclectic mix of live music and entertainment provided by local and national artists. Held on the rooftop of St Kilda Sea Baths, the cinema features a diverse program that includes retro classics, family films, documentaries and shorts from selected film festivals.
When:
Until February 26
Moonlight Cinema
, held at the Royal Botanic Gardens, is Melbourne's picturesque open-air cinema with a program including latest releases, contemporary films and cult classic. A great way to spend a night out with friends and family, you can bring your own picnic or buy food there.
When:
Until March 20
View More Cinema Events
Melbourne For Kids
Rockin' @ Redleap
is a fantastic day of fun entertainment for children held at Redleap Reserve Mill Park. The free event includes performances by popular handyman Bob the Builder, face painting, roving performers, Karaoke for Kids, and a sausage sizzle raising funds for West Lalor Junior Football Club.
When:
Sunday February 27 - 3pm to 6pm
Teddy Bears Picnic
, an annual event held at Rippon Lea House & Gardens in Elsternwick, invites children to get out the sun screen, picnic blanket and their teddy bear for a day of fun. Now in its 21st year, the day includes a teddies' parade and Ripplea Bear performing on the big stage.
When:
Sunday February 27 - 10am to 4pm
Shake, Rattle and Ryhme
, presented by Darebin Libraries at their branches in Preston and Reservoir, is a workshop series for children aged 0-2 years. A chance to have fun with your baby and relive songs, finger plays and childhood rhymes, the workshops develop an appreciation for rhythm.
When:
Until June 29 - Various Days
The Diamond Valley Railway
, located in the parkland of Eltham close to Diamond Creek, is a fun ride-on miniature railway with plenty to see during the scenic ride. Just like a real railway system, the children's ride features railway stock, bridges, shunting yards and even tunnels.
When:
Sundays - 11am to 5pm
BEET Camps
, held at Melbourne's Queens Bridge Square to launch Heinz's new beetroot juice, GO BEET, are free boot camp style, outdoor group exercise sessions, run by energetic and highly motivating professional trainers. With only 120 places available for each session, registration is required.
When:
Saturdays in February
View More Children¡¯s Events
Wining & Dining
Tomboy Hill Wine Tasting
, presented at Front Cooking School in Carlton, offers a great wine tasting evening, which will showcase the Burgundian style chardonnay and pinot noir wines of Tomboy Hill Wines from the Ballarat Goldfields region with matched food and wine served on the night.
When:
Thursday February 24 - 7pm to 9pm
Harvest Picnic at Hanging Rock
, presented by The Age, embraces Victoria's love of food and wine by showcasing over 100 small food and wine producers who will present their delicious array of goods on the day. Held at Hanging Rock Reserve, the day also includes cooking demonstrations.
When:
Sunday February 27
Markets, Fetes and Fairs
Hampton Primary School Twilight Carnival
begins with the offer of afternoon tea and leads on to a great night out for the family with delicious food that includes wraps, sushi and gourmet pizza, carnival rides and games, live music performances and more along with boutique market stalls.
When:
Friday February 25 - 3.30pm to 8.30pm
Fusion Oakleigh Community Centre Fete
is a great day of entertainment with kids' activities like face painting, balloon sculpting and games, a sausage sizzle and jewellery, art, plants and more for sale. Fusion is a community organisation which assists socially-at-risk young people in Australia.
When:
Saturday February 26 - 9am to 2pm
Hello Sailor Vintage Fair
, the first regular vintage market to combine babes, great tunes and cocktails, takes place at The Grace Darling in Collingwood. With carefully chosen store holders, the weekend fair specialises in 1950¡äs to 1980¡äs wares with vintage jewellery, shoes, books, clothing and more.
When:
Saturday & Sunday, February 26 & 27
Suzuki Night Market
, held weekly at Queen Victoria Market, has become a summer tradition that offers a great mix of unique products along with a fantastic atmosphere with a stunning mix of world food, eclectic wares, bars and even live music stages showcasing Melbourne's best music.
When:
Wednesdays Until March 2 -
Melbourne Market Guide
View MARKETS calendar
to make the most of the rare sunny days (it's a coin toss, isn't it!) and head to one of Melbourne's many excellent markets for a bargain!

A growing number of food, produce and even wine markets are springing up around the suburbs.
Sporting Events
Cricket
Bushrangers vs Blues
The Victorian Bushrangers play in the Ryobi One Day Cup held at Geelong's Skilled Stadium.
Ryobi One Day Cup
Wednesday February 23
Rugby
Super Rugby Season - Round 1
Melbourne Rebels vs Brumbies
Friday February 25 - 7:40pm
AAMI Park, Melbourne
Golf
Women's Victorian 72-Hole Stroke Play
, held at Heidelberg Golf Club, sees players of any age come together to compete for the Nell Smithett Trophy. An Australian Women's Ranking Event, the event is conducted by Golf Victoria and also forms part of the Karrie Webb Series.
When:
February 21 to 24
Motor Sports
Superbike World Championship
, held at the Phillip Island Grand Prix Circuit in Cowes offers non-stop action with twenty-six riders including Australians Troy Corser and Chris Vermeulen will compete for sixteen teams during the event, which includes a bike expo, live music, nightlife and much more.
When:
Friday to Sunday, February 25 to 27
Cycling
Casey Cycling Festival
, held at the Criterium Track of Cranbourne East, features cycling races over varying distances with teams competing with Human Powered Vehicles over a 2km course to showcase some of Australia's fastest eco friendly vehicles along with races for novice cyclists.
When:
Saturday February 26
Austral Wheelrace
, returning to DISC Velodrome in Thornbury after 11 years, is Australia's most famous, and the world's oldest, cycling race. Now in its 133th year, the event will feature a number of gold medalists from the recent 2011 Cycling Australia Track National Championships held in Sydney.
When:
Saturday February 26
Horse Racing
Yarra Valley Racing
, located at Yarra Glen, offers a great day out with the finest in racing entertainment along with great venues with regional food and wine.
Next Race Date
Harness Racing - Friday February 25
Country Racing Victoria
represents racing clubs in outer metropolitan areas and small clubs in rural areas with race programs that include special days with kids' entertainment.
Highlights
Feb 26 - Woolamai & District Racing Club - Picnic Racing
Race Dates:
February 22, 24, 25, 26, 27 & 28
Softball
Victorian Under 19 Softball Championships
will see Under 19 Girl's and Under 19 Boy's teams, representing their associations from throughout Victoria, compete in graded divisions. The championships will be played out with matches held at Police Paddocks located in Dandenong.
When:
Sunday February 27
Fun Runs & Fitness Events
Pier to Perignon
is a 4.5Km open water swim held in the southern end of Port Phillip Bay commencing at the Sorrento Pier and finishing at the Portsea Pier. The event began in 1989 when the two humble founders swam from Sorrento to Portsea competing for a wagered bottle of Dom Perignon.
When:
Saturday February 26
XOSIZE Tri Series
is one of Victoria's premier triathlon series with five exciting sporting events for all ages and abilities held in stunning bay side locations.
Race 4 - Held in Sandringham
Sunday February 26
Mums' Tennis Program
, one of Tennis Victoria's most popular programs for mums, will be appearing at various local tennis clubs, offering an affordable series of lessons with qualified tennis coaching provided. Participating parents can also enrol the kids in the Tiny Tots Tennis Program.
When:
February 14 to March 18
View More Sports Events
Shaggy Dog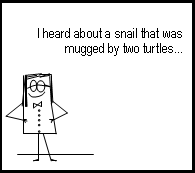 Shaggy Dog by Deej
-
Click Here to find what happens!
Let Melbourne Know...
Advertise Your School Fete, Fair or Carnival FREE!
Everyone wants to support their local school by going to their annual fundraiser. Last year we promoted a whopping 1,200 school events. So, make sure you let your school organizers know they can list their fete, fair or carnival for
FREE @ OnlyMelbourne!
Add Your Event for FREE Today!!
OnlyMelbourne Welcomes¡­
Each week we highlight some of the new business listings in the OnlyMelbourne Business and Services directory.
This week we also suggest the following:
Samsung GALAXY Smartphones
- Share the joy of your life...
Kinder Circus Class
- Circus classes in Fitzroy and Brunswick...
Rowena Parade Corner Store
- Serving Richmond for 53 years...
Malibu Brown River Cruise
- Entertainment on the water...
View More of the Latest Listings at OnlyMelbourne!
Advertise your Business for FREE!!
Advertising your business with OnlyMelbourne is easy to do by following a few simple steps, and best of all, it's FREE! By advertising your business you can easily reach thousands of people on Melbourne's most comprehensive guide.
Advertise your Business for FREE!!
Trivia
Now I Know My Building, Lake, Roads...
The world's very first Google Earth Alphabet was put together by Melbourne Graphic Designer and Creative Director, Rhett Dashwood, whose short films have screened in festivals and at Federation Square. Using only images of landmarks and buildings found in Victoria, Rhett
❊ Address & Contact ❊
⊜ Newsletter | #216 | What's On this Week Melbourne |
Map
❊ Web Links ❊
→
Newsletter | #216 | What's On this Week
→
Subscribe to OnlyMelbourne - Get your copy of What's On this Week!
→
List Your Business or Event - It's FREE!
→
Events Calendar - Find out What's On any day of the week!
→
Mobile OnlyMelbourne
→
Melbourne for Children | Kids
→
Newsletter | #215 | What's On this Week [Last Week]
Trending HOT

Things to see, hear & do this weekend
Make the most of your weekend in melbourne with these fabulous events on this weekend. No city does it better than Melbourne. Every Saturday and Sunday, you'll find ..
---
Update Page Request