Newsletter | #213 | What's On this Week
Welcome to this week's Melbourne events, exhibitions, sports and community guide for Tuesday to Monday, February 1 to 7.
This week... yes, we continue to celebrate the new Year of the Rabbit, and yes, there's yet another celebration of Chinese New Year with the major shindig of that George Orwellian system of attributing each year to an animal. If you're over the whole fiasco by now, just count your lucky zodiacs that we don't have a centennial system based on Nineteen-Eighty Four - can you imagine what the Year of John Hurt would be like? No offense, John, I like your work, truly.
There's quite the selection for music lovers this week with the return of St Kilda Festival offering a great program of music performances along with arts, theatre and the odd clod who's just there for the beer, which we'll politely refer to as roving entertainment. For music fans there's also the St Jerome's Laneway Festival held in Footscray and the Beethoven Music Festival with a series of concerts held at Brunswick Town Hall.
And we finally fall into the last week of School Holidays, and thank goodness for that. If anything it means less shopping what with hungry little creatures wandering about throughout the day. I'm in the middle of moving house right now, so what with work, packing and keeping the kids entertained there's been more than the odd night of burning the candle at both ends.
It's the perfect setting to inspire late night snacking so there's been quite a tug-of-war in regards to chips, chocolates and leftovers, not to mention the pointing of accusing fingers come morning when the pantry seems lacking. The fingers are usually pointed my way, and my full-mouth-mumbled excuses of having 'bumped into a biscuit' are starting to wear thin, so I salute all you noble teachers who'll make that bold return to your duties, and I'll be sure to tip my Tim-Tam to you... once I find where the tribe has hidden them.
Major Events
St Kilda Festival
celebrates its creativity with music performances, workshops, exhibitions, theatre, poetry, outdoor cinema, children's entertainment and more. It's held alongside Yalukit Willam Ngargee Festival, a showcase of Indigenous culture with arts, dancing, music and design.
When:
February 5 to 13
Yalukit Willam Ngargee Festival:
February 4 to March 9
Melbourne Chinese New Year Festival
, held in Little Bourke Street's Chinatown, features traditional and contemporary Chinese cultural festivities with dances, opera performances, Chinese Chess competitions and stalls with food and crafts and the popular dragon parades.
When:
Sunday February 6
Coburg Greek Festival
, held at Coburg Lake Reserve, is a celebration that brings members of the community together to enjoy a day of live Greek music and dancing, traditional Greek food, children's rides and more. The family friendly day is presented by Coburg Greek Church.
When:
Sunday February 6 - Midday to 6pm
Melbourne International Boat & Lifestyle Festival
, held at Docklands, has something for all the family with boat displays and giveaways. With live music stages, gourmet food, fashion and more, the festival features activities that include fishing, kayaking and free boat rides
When:
Friday to Sunday, February 4 to 6
Midsumma Festival
celebrates Melbourne's premier Gay and Lesbian culture at various venues with queer-centric and queer friendly performances and entertainment including special performances, cabaret, art exhibitions, community events and much more in its extensive program.
When:
January 16 to February 6
Pride March:
Sunday February 6
Midsumma - Northcote Program
-
Until February 6
Music & Arts Festivals
Brunswick Beethoven Music Festival
, an annual festival that celebrates one of the greatest and most recognisable composers of all time, returns with performances held at Brunswick Town Hall with the renowned musician and classic organist, Sergio de Pieri, acting as Artistic Director.
When:
February 3 to 13 - Various Dates
St Jerome's Laneway Festival
, making a return to the venue of Footscray Community Arts Centre, is the popular street party celebration of creativity with a day of art installations, gourmet food, markets and live music with performers including Gotye, Cut Copy and Beach House.
When:
Saturday February 5
Murray River International Music Festival
features world class performances held in a variety of novel venues ranging from riverside settings to riverboats and wineries. Held in towns that include Mildura, Swan Hill and Echuca, the festival also includes master-classes, workshops and more.
When:
January 24 to February 6
Herring Island Summer Arts Festival
offers special exhibitions every weekend at the Herring Island Environmental Sculpture Park in Toorak. Accessible by boat with a punt service, the arts festival includes special artists demonstrations, talks, workshops, activities and more.
When:
January 15 to April 26 - Weekends
School Holiday Guide

Alright, we know the kids are going back to school Friday, but that's 4 more days where our
School Holiday Guide
will help you find the best things to do in marvellous Melbourne!
View School Holiday Guide
Valentine's Day
Monday 14th February 2011
Valentine's Day, February 14th
- Take a cue from Cupid and our Valentine's Day Guide with gift suggestions, dining offers and more for that special day when you can say, 'Thankyou, just for being you!' with a gift, or even flowers to say, 'I'm sorry I ____ with your sister/brother/aunt or all three' (That last one also requires chocolates).
Valentine's Day Gift Guide - Monday February 14th
Dinner Bookings for Valentine's Day
bookarestaurant.com is the easiest way to book a restaurant online. With the choice to search by cuisine and location, you can find great Valentine's Deals. Bookings are free and can be made online at any time of the day.
Find Great Valentine's Day Offers Today
Petals Network
- Valentines Day's the perfect time to spoil your loved one rotten and not get asked, "What's this for?"Stay in the good books and send flowers to your loved one, be they here or anywhere in the world - even that "woman"you've met on World of Warcraft! Petals Network offer quality flowers and gifts in over 70 countries, delivered fresh!
Exhibitions - Art | Festival | Show
Ink and Paper
, presented at the Firestation Print Studio in Armadale, is an exhibition by Heide Kozar, winner of the Firestation Print Studio's VCA Graduate Exhibition Award. Her artworks use a range of printmaking methods that aim to explore the spatial qualities of the printed surface.
When:
February 3 to 12 - Wednesday to Saturday
Opening Night:
Thursday February 3 - 6pm to 8pm
A Matter of Perception
brings together twenty top of the class emerging artists from Victoria with an exhibition that held at Collingwood Gallery. With all the featured works available for sale, the artworks on show include sculpture, photography, paintings and instalations.
When:
February 4 to 17
The Parasite & The Zombie: A Delicious Coupling
, on show at The Faculty Gallery of Caulfield's Monash University, is an exhibition by Anika Ramholdt, which brings together these not-so-sexy monsters in intimate portraits that mirror the complexities of our psychic and visceral borders.
When:
Until February 11 - Weekdays, 10am to 5pm
Democrata Automata
, an exhibition of new works by Jordana Maisie, offering an ironic play on the individual's relationship to desire and consumption. Held at MARS Gallery in Port Melbourne, the works explore how and why humanity has evolved to rely on technologies for everyday sustenance.
When:
February 4 to 27 - Closed Mondays
Tales of love & reason
, presented at Hawthorn's Town Hall Gallery, is an exhibition by Efrossini Chaniotis. Examining her interest in the art object as a modern talisman, the works are filled with emotionally charged imagery and symbolism, inspired by an epic romantic poem from Medieval Greece.
When:
February 2 to 26 - Wednesday to Saturday
WildArt
, held at the Old Post Office Gallery in Seymour, is a group show of wildlife paintings and sculpture featuring the works of 30 Internationally acclaimed award winning Australian Artists. With various mediums used, it includes works by Fiona Anderson, Stephen Powell and Vida Pearson.
When:
February 6 to March 27
From Public Figures to Public Sculpture
, held at City Gallery of Melbourne Town Hall, looks at the changing role of public sculpture with maquettes, models, photographs and concept drawings from collections owned by the City of Melbourne and private collections and regional galleries.
When:
February 3 to April 15
China and Revolution
, presented at RMIT Gallery in Swanston Street, explores the relationship between the political poster art of the Great Proletarian Cultural Revolution and its impact on contemporary Chinese art with pieces taken from the University of Westminster's extensive collection.
When:
Until March 19 - Closed Sundays
Official Opening:
Thursday February 3 - 6pm to 8pm
Unnerved: The New Zealand Project
, a Queensland Art Gallery Touring Exhibition, exposes a rich, dark vein found in contemporary New Zealand art. With a psychological and physical unease underlying many of the works, the exhibition at NGV International also carries humour and poetic subtlety.
When:
Until February 27
Towards an Understanding
, presented at the Atrium of Fed Square by Melbourne artist Garrie Maguire, examines what sort of 'man' we want the males around us to be. With banners printed on clear plastic, the installation celebrates varied forms of Australian and Chinese masculinity.
When:
Until February 17
View More Exhibitions
Expos, Launches & Open Days
Productive Focus
, presented by Australia's Open Garden Scheme, will see four gardens open to the public. Located in Armadale, Hampton, South Melbourne and Sandringham, passionate gardeners will give talks on many plants, showcasing the ingenuity of modern culinary gardening.
When:
Saturday & Sunday, February 5 & 6
Travel Expo
, presented by Flight Centre and held at the Melbourne Convention and Exhibition Centre, offers information on travel packages suited for people from all walks of life with the expo featuring exclusive deals on holiday ideas and packages on offer across the weekend.
When:
Saturday & Sunday, February 5 & 6
Lydia Lassila
will be holding a book signing session at Angus and Robertson in Victoria Gardens where the Olympic gold medallist will promote her book, Jump, a story of self discovery, self belief and her battles to overcome injury and setbacks. Books will be available to buy on the day.
When:
Saturday February 5 - 1pm
Black Rock House Open Days
are held each week to allow the public a chance to explore a seaside residence which was built in 1856. With guided tours run by volunteers in period costume, Black Rock House is also home to a rare tramcar, possibly from the Sandringham tramway, circa 1880s.
When:
Sundays - 2pm to 4pm
View More Expos & Launches
|
View More Open Days
Performances & Theatre
Skin Tight
, premiering at fortyfivedownstairs in Flinders Lane, is a fiercely passionate play that fuses intense physicality with poetic lyricism, set against the dramatic South Canterbury landscape. Featuring Holly Shanahan and Michael Whalley, it's directed by Billy Elliot's Justin Martin.
When:
February 4 to 20
Sweet Charity
, held at Geelong Performing Arts Centre, follows the life and loves of Charity Hope Valentine, a dance hall hostess who longs to meet Mr Right. Nominated for twelve Tony Awards, the Broadway hit features well-known songs that include Rhythm Of Life and Hey Big Spender.
When:
February 4, 5 & 9 to 12
Studies For a Portrait
, held at Chapel Off Chapel in Prahran as part of Midsumma, is Daniel Reitz's play about the impending death of Julian Barker, a world-famous painter, and the power struggle that follows amidst three men in his life who'll use whatever they can to get what they want.
When:
Saturday February 5 - 2pm
A Behanding in Spokane
, performed by Melbourne Theatre Company in Southbank, is a dark comedy by Martin McDonagh, the writer of In Bruges. The caustic play follows Carmichael, a man whose quest for an elusive possession leads him to a dingy motel and two desperate chancers.
When:
February 5 to March 19
Dark Summer
, presented by OK Productions, is a nightmarish fantasy that follows the chain of events that ensue when two young lovers, Jonathon and David, purchase a mysterious old Victorian Mansion. With the talents of Illusionist, Ross Skiffington, it's held at Chapel Off Chapel.
When:
January 27 to February 6
Spring Awakening
, the smash hit Broadway musical and winner of 8 Tony Awards, comes to Melbourne for the first time in a brand new production by the Young Australian Broadway Chorus. With an acclaimed score, the musical follows a dozen young people making their way to adulthood.
When:
January 27 to February 5
Suzy v Samantha: Fur will Fly
, held at Gasworks Arts Park, is an absurd comedy about two aging actresses, and supposedly best friends, who conspire against each other to win fame, fortune and men - something brought outrageously to the fore when a Hollywood director arrives.
When:
January 27 to 29 & February 2 to 5
The Importance of Being Earnest
, Oscar Wilde's most enduring play, will be performed by Rough and Tumble Theatre Company in Collingwood. Regarded as one of the greatest comedies ever written, the show charts the misguided pairings of two dapper lads and their loves.
When:
Weekends Until February 6 - 2pm
Mr Braithwaite has a new Boy
, performed at the Mechanics Institute Performing Arts Centre in Brunswick, is the latest production by Out Cast Theatre. With the sharp wit that writer, Steven Dawson is becoming renowned for, it follows the greedy scheming of those after an inheritance.
When:
January 12 to February 12
Don Parties On
, held at the Playhouse of the Arts Centre, revisits the election night of August 21st last year as David Williamson celebrates four decades since unleashing his classic play, Don's Party. The impressive cast includes Frankie J Holden, Tracy Mann and Garry McDonald.
When:
January 8 to February 12
The Comedy of Errors
, performed at Melbourne's Royal Botanic Gardens, sees the Australian Shakespeare Company lift Shakespeare's hilarious text to new heights with the classic tale of two sets of identical twins, separated at birth, offering plenty of farce when they end up in the same town.
When:
January to March
Hairspray
, the ultimate feel good musical based on the cult movie by John Waters, will hit the stage in Melbourne at the Princess Theatre. Set in the USA town of 1960s Baltimore, the production follows the life of Tracy Turnblad, a big girl with big hair and an even bigger passion to dance.
When:
Until March 31
|
Book Now
Mary Poppins The Musical
, held at Melbourne's Her Majesty's Theatre, brings the classic books and beloved Disney film to the stage with a spectacular production that includes all of the best loved songs from the film including Chim Chim Cheer-ee and Supercalifragilisticexpialidocious.
When:
Until February 13
|
Book Now
Classical, Choral & Recitals
Oceans Baroque Sextet
, the new group led by pianist, composer and vocalist Hue Blanes, will be performing at Melbourne Bar, Bennetts Lane, showcasing original material alongside his arrangements of pieces by composers such as Astor Piazzola, Brahms, Bach, Guns 'n Roses and Bob Dylan.
When:
Thursdays February 3, 10 & 17
Lunchtime Organ Recitals
, held at St Michael's Uniting Church on Collins Street, feature organists from across the Globe. Free to attend each week, resident organist Rhys Boak, often joined by special guests, performs music from some of the greatest composers in human history.
When:
Thursday February 3 - 1pm to 1:30pm
Plight of the Peacock
, a series of new works for chamber ensemble by Simon Charles, will be performed at Eltham's Montsalvat where the composer is an Artist in Residence. Along with conventional instruments, the adventurous music uses resonating metal objects found around Montsalvat.
When:
Friday February 4 - 8pm
Opera in the Park
, presented by the City of Stonnington, is a free performance held at Victoria Gardens in Prahran. Featuring acclaimed artists Merlyn Quaife, Dimity Shepherd, James Egglestone and Phillip Calcagno, the concert includes works by Purcell, Handel, Mozart, Bellini and many more.
When:
Saturday February 5
Teddy Tahu Rhodes
, one of Australia's most popular bass-baritone, will be appearing at Melbourne Town Hall with a unique performance of nursery rhymes with a Roald Dahl-esque twist. He'll be joined by the Australian Chamber Orchestra with Richard Tognetti as Lead Violin.
When:
Sunday & Monday, February 6 & 7
Burlesque, Cabaret & Dance
Mulan Acrobatic Show
, the internationally acclaimed production from China, will be performed at the Arts Centre. The swift and entertaining fusion of famous myths, music and movement features thirty five performers, incredible displays of Shadow Puppet Play, Silk Trapeze and more.
When:
Thursday to Saturday, February 3 to 5
Shimmy Shake
, held at Red Bennies in South Yarra, presents a deliciously cheeky evening of entertainment with burlesque gals that include Dolores Daiquiri - The Flame Haired Temptress, special guests and resident band The Shuffle Club performing their blend of jazz, blues and boogie.
When:
Friday February 4
Walk on the Wes Side
, held at The Substation in Newport as part of Midsumma's GOWEST program, is a modern cabaret gala hosted by Melbourne's king of cabaret, Wes Snelling. With music, comedy and variety performances, guests include Ali McGregor, Geraldine Quinn and more.
When:
Friday February 4 - 7.30pm
Candy Royalle: Love Spectacular
, the Butterfly Club in South Melbourne, is an intense one-woman show that delves into the euphoric highs and the dark depths of queer love. Performed by one of Sydney's best loved queer performance artists, the show combines song, storytelling and poetry.
When:
January 29 and February 4 & 5
The Blue Show
, presented by Circus Oz for a limited season as part of Midsumma Festival, is a sexy, dangerous and seriously funny production that reveals the daring side of the Circus Oz ensemble up close and in the flesh. Performances are held at the Circus Oz Melba Spiegeltent in Docklands.
When:
January 19 to 21, 29 & 30 and February 4 to 6
How High the Moon
, held at Melbourne Cocktail Bar, 24 Moons, is a night filled with character and feel good performances by professional characterising Burlesque dancers. Stylish, sophisticated and classy, the night features the finest burlesque with a lush, titillating mood.
When:
Saturdays - 9:30pm to 3am
View More Performances & Concerts
Entertainment & Nightlife
TOOL
, one of the most thought-provoking bands in the genre of metal, will be appearing at Melbourne's Sidney Myer Music Bowl. Known for being one of the best bands to see performing live, the Grammy Award winning group will be backed by a stunning video and laser light show.
When:
Wednesday February 2
When The Levee Breaks
, taking place at the East Brunswick Club, is a special benefit to raise funds victims of the Queensland floods. Named after an old Blues song about the Great Mississippi Floods of 1927, performers on the night include Jimi Hocking, Geoff Achison and Dreamboogie.
When:
Wednesday February 2
Twilight Jazz
, held at Cruden Farm in Langwarrin to raise funds for the McClelland Gallery and Sculpture Park, features performances by The Frankston High School Senior Stage Band, The Jazz Doctors and The Hottentots who'll be performing along with special guest Bob Sedergreen.
When:
Saturday February 5 - 4pm to 8pm
Joe Cocker
, one of the most successful and popular singers, will be appearing at Rochford Wines in Yarra Valley as part of the concert series, A Day On The Green. Performing songs from his new album 'Hard Knocks' along with classics, he'll be joined by George Thorogood and The Destroyers.
When:
Saturday February 5
A Day On The Green - INXS:
Sunday February 6
Music in the Gardens
, a series of free concerts held at Geelong Botanic Gardens, will present a performance by Soul Sister Swing. Comprised of three vocalists backed by keyboards and drums, they'll perform 40's tunes from the Andrews Sisters through the 60's to Aretha Franklin and Motown.
When:
Sunday February 6 - 5pm to 7:30pm
Fairfield Amphitheatre Summer Concert Series
, presented by the City of Yarra and Cultural Infusion, offers a fantastic program of free performances with the family-friendly concerts featuring a diverse range of performers with backgrounds and styles from across the globe.
When:
Every Sunday During February - 5pm to 7.30pm
Thank God It's Monday
, presented by Carlton Dry as a reward for hard working bar staff, is a series of free events that brings the industry night back to Monday night. With live performances held for hospitality workers, the next event features Bluejuice performing at Richmond's Corner Hotel.
When:
Monday February 7
View More Live Gigs
Cinema
Rooftop Cinema
flickers into action with film screenings of everything from cult favourites to new releases and documentaries, literally offering the height of entertainment with screenings held on the rooftop of Swanston Street's Curtin House along with the rooftop bar.
When:
Until March - Tuesdays to Sundays
St Kilda Openair Cinema
offers an eclectic mix of live music and entertainment provided by local and national artists. Held on the rooftop of St Kilda Sea Baths, the cinema features a diverse program that includes retro classics, family films, documentaries and shorts from selected film festivals.
When:
Until February 26
Moonlight Cinema
, held at the Royal Botanic Gardens, is Melbourne's picturesque open-air cinema with a program including latest releases, contemporary films and cult classic. A great way to spend a night out with friends and family, you can bring your own picnic or buy food there.
When:
Until March 20
View More Cinema Events
Melbourne For Kids
BEET Camps
, held at Melbourne's Queens Bridge Square to launch Heinz's new beetroot juice, GO BEET, are free boot camp style, outdoor group exercise sessions, run by energetic and highly motivating professional trainers. With only 120 places available for each session, registration is required.
When:
Saturdays in February
Family Day at Collingwood Children's Farm
is a special children's event held each month with each family day featuring a theme that matches activities provided for kids. Activities include hayrides, a BBQ and much more to make it a great day out for the kids and family.
When:
Sunday February 6 - Only $16 Per Family!!
Disney Live! Three Classic Fairy Tales
, held at the Melbourne Convention Centre, brings the magic of the stories of Snow White and the Seven Dwarfs, Cinderella and Beauty and the Beast to the stage when Mickey Mouse, Minnie Mouse, Donald and Goofy discover a magical storybook.
When:
January 28 to 30 and February 1 & 2
Circus
Silvers Grand Magic Circus
will be holding performances in Mornington. Established in 1976, Silvers Grand Magic Circus offers a great show for people of all ages with performers including everything from jugglers and clowns to acrobats, international performers and more.
When:
Until February 13 - Narre Warren
View More Children's Events
Dining & Drink
Victorian Wine Showcase
, held monthly at the Atrium of Federation Square, allows visitors to taste wines from regional Victorian Wineries and even meet with winemakers. With many wines also available to buy at each event, this month will showcase wines from Yarra Valley and Gippsland.
When:
Wednesday & Thursday, February 2 & 3
CAV Chinese New Year Dinner
, held by the Chinese Association Of Victoria, celebrates the Year of Rabbit at Forrest Hill's Shangri-La Inn Restaurant with Yee Sangt, a Banquet Dinner and a raffle and auction held on the night to also raise funds for the Chinese Cultural Dance Troupe.
When:
Saturday February 5 - 6:30pm
World Feng Shui Day Luncheon
, held at the Empress of China in Melbourne's Chinatown, celebrates World Feng Shui Day and Chinese New Year with a 3-course banquet and guest speakers presenting a forecast for the Year of the Rabbit and a talk on Classic Feng Shui for Private Gardens.
When:
Saturday February 5 - Midday to 3pm
Markets, Fetes and Fairs
Melbourne Market Guide
View MARKETS calendar
to make the most of the rare sunny days (it's a coin toss, isn't it!) and head to one of Melbourne's many excellent markets for a bargain!

A growing number of food, produce and even wine markets are springing up around the suburbs.
Sporting Events
Soccer
Hyundai A-League - Week 25
Melbourne Victory v Newcastle Jets
Wednesday February 2 - 7pm - AAMI Park, Melbourne
Hyundai A-League - Week 26
Melbourne Heart v Central Coast Mariners
Friday February 4 - 8pm - AAMI Park, Melbourne
Golf
Handa Women's Australian Open Golf
, held at South Oakleigh's Commonwealth Golf Club, attracts some of the world's best golfers from Australia and overseas to battle it out for the prized Patricia Bridges Trophy in what will be the first event held in this year's Ladies European Tour.
When:
Thursday to Sunday, February 3 to 6
Horse Racing
Pakenham Racing Club
, founded in 1875 and an hour's drive from Melbourne, provides a country atmosphere within reach of the city, without the metropolitan price tag.
Next Race Date
Members Raceday
Friday February 4
Caulfield Racecourse
, affectionately known as The Heath, plays host to some of the best highlights of racing both during and outside of the iconic Spring Racing Carnival.
Next Race Date
Caulfield Race Day
Saturday February 5
Country Racing Victoria
represents racing clubs in outer metropolitan areas and small clubs in rural areas with race programs that include special days with kids' entertainment.
Highlights
Feb 6 - Betfair Colac Gold Cup - Colac Turf Club
Race Dates:
February 1, 3, 4, 5, 6 & 7
Fun Runs & Fitness Events
Super Sunset Series
is a twilight series event that offers participants the exciting opportunity to complete a 4km or 8km course through the Melbourne Zoo, Princes Park and Botanic Gardens. With Adult and Junior entries available, there are also Family and Team entry rates.
Melbourne Zoo Race:
Wednesday February 2
Dromana Bay LSC Pier Swim
is a friendly local open water swim with a distance of 1200 metres. Open to participants aged from 14 to 70+ years, there's also a 600m novice and junior swim with trophies and spot prizes awarded.
Saturday February 5
Dromana Pier Precinct
Y Rowing Centre
, located in Albert Park Lake, invites you to try your hand at rowing. Held on the first Sunday of each month, the Come & Try Rowing sessions are open to participants of all ages. Just turn up and have fun!
Sunday February 6
Cost: $10 - Bookings only required for groups.
Shaggy Dog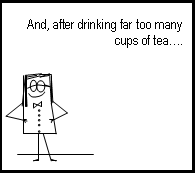 Shaggy Dog by Deej
-
Click Here to find what happens!
Let Melbourne Know...
Advertise Your School Fete, Fair or Carnival FREE!
Everyone wants to support their local school by going to their annual fundraiser. Last year we promoted a whopping 1,200 school events. So, make sure you let your school organizers know they can list their fete, fair or carnival for
FREE @ OnlyMelbourne!
Add Your Event for FREE Today!!
OnlyMelbourne Welcomes..
Each week we highlight some of the new business listings in the OnlyMelbourne Business and Services directory.
This week we also suggest the following:
TooSerious
- AFL Dreamteam Site...
Clifford Media
- Creative digital media...
Trash The Dress
- Unique One-off Public Photo Shoot...
Exposed Aggregate Company
- Integrally Coloured Concrete & more...
View More of the Latest Listings at OnlyMelbourne!
Advertise your Business for FREE!!
Advertising your business with OnlyMelbourne is easy to do by following a few simple steps, and best of all, it's FREE! By advertising your business you can easily reach thousands of people on Melbourne's most comprehensive guide.
Advertise your Business for FREE!!
Trivia
Hoddle What Now?
One of Melbourne's busiest stretches of road, notoriously busy some might say, is in fact more crowded than you'd think, what with it actually holding three names and not the two it's most commonly referred to. Known commonly as Hoddle Street and Punt Road, both are actually constituent parts of the greater, but lesser known, Hoddle Highway.
So named after Robert Hoddle, who designed Melbourne's Hoddle Grid, the highway is known as Hoddle Street north of Bridge Road, and Punt Road south of Bridge Road, named after the punt that was once used to cross the Yarra River before a bridge was built.
More About Hoddle Highway..
|
Read Melbourne Trivia...
WHAT'S ON CALENDAR
Speaking of what's on, our
new calendar
allows you to select any day of the year to view everything (everything!!!) on that day in an easy to read, printable display.
-:- View
What's On Calendar
-:- View
Markets Only Calendar
OnlyMelbourne is already iPad friendly, we know, we have one (chuckle) says he with bragging rights!
The Age iPad App
WHAT'S ON RSS FEEDS
We have a range of
RSS Feeds
.
NEWSLETTER
What's On this Week
is an email overview and reminder of the (too many to mention) events happening this week in Melbourne.
Get your copy
of What's On this Week!
FREE ADVERTISING
Advertising
your EVENT at OnlyMelbourne is not only easy, it's
FREE!!
-
Apply Online..
for inclusion in the What's On calendar and newsletter!
❊ Address & Contact ❊
⊜ Newsletter | #213 | What's On this Week Melbourne |
Map
❊ Web Links ❊
→
Newsletter | #213 | What's On this Week
→
Subscribe to OnlyMelbourne - Get your copy of What's On this Week!
→
List Your Business or Event - It's FREE!
→
Events Calendar - Find out What's On any day of the week!
→
Mobile OnlyMelbourne
→
Melbourne for Children | Kids
→
Newsletter | #212 | What's On this Week [Last Week]
❊ COVID-19 Notice ❊
Many locations have gone into lockdown as the state takes action to stop the spread of the deadly coronavirus (COVID-19).
→
Disclaimer
: Check with the operator before making plans
...
Trending HOT

Drive-In Movie Club
Drive-In Immersive Cinema Nights Are Coming to Melbourne Put together by our friends at Hot Tub Cinema, a string of family-friendly, social distancing-safe, drive-in ..

Things to see, hear & do this weekend
Make the most of your weekend in Melbourne with these fabulous events. No city does it better than Melbourne, so get out and discover the very best shows, festivals, ..
---
Update Page