Newsletter | #211 | What's On this Week
Welcome to this week's Melbourne events, exhibitions, sports and community guide for Tuesday to Monday, January 18 to 24.
This week... there's a chance to make good on the New Year again if 2011 hasn't been your cup of tea so far, and all you need to do is trot along to the Victoria Street Lunar Festival and take a leaf from the Chinese calendar as we enter the Year of the Rabbit. If your year's going swellegantly, however, feel free to join others who'll be blowing their own trumpets at the Eltham Town Jazz and Blues Heritage Festival - yes, it's a big name, but it's also a big festival offering two days of music, fun, food and frivolity.
One of the things that I often notice, while scrounging together the comings and goings of Melbourne's finer events, is the growing trend for extended event titles. There's just as much Chimerism (just a fancy word for Heinz 57, which is just a colloquial word for 'mish-mash') with many festivals also blending more and more each year into their programs.
You'll often now find Country Music festivals incorporating Opera, food festivals that feature theatre and outdoor cinema, film festivals that incorporate gourmet dinners, etc and so forth. And more power to them, I say... those unseen elves that cobble together our grand soirees, while us humble patrons are tucked away in bed.
We're all children at heart, so why not hedge our bets and have as much fun as possible by cramming all the goodies together. It's a philosophy I've been more than privy to over the holidays, watching as three kids merge their interests into one, combining Super Mario Brothers from the little chap, Star Wars from the junior miss, and the more morbid world of Zombies from the very bored teen sir.
It's nice that it keeps them entertained, but it does get a tad odd while cooking pasta for dinner only to have a blanket-swaddled girl wander in, calling me a lowly peasant in the gruff, choked tones of The Emperor, only to sweetly break character when she needs me to fix the clothes peg on her gown.
It goes without saying, however, that once the peg's in place I'm a lowly peasant again, struggling with the pasta as The Emperor casts electricity at my legs. It's normally around then that the little chap would run in to smack my butt with his Super Mario Fire Flower, complimented by Ninja Turtle pyjamas while the oldest drifts by, pretending he's just decreased the Zombie Horde with a loud "chick-chick-boom"before asking for something to eat - completely oblivious to my efforts to make pasta, I might add!
I'm sure some of you might understand what I'm on about, most likely those with children (you comic collectors who still live at home don't apply - this tripe is your bread and butter), others are probably frowning at the chaos I've described. And yes, I'm starting to go bananas, and yes the pasta was on the dry side, but in times of war and school holidays you fill the time best as you can.
And like a diva singing at Tamworth, it somehow all works out okay, no matter what's thrown on the stage.
Queensland Flood Relief
Queensland Flood Relief Appeal
- The Queensland Government has launched an appeal to help Queenslanders affected by the recent floods, which have left many communities devastated. You can help make a difference by donating to the Premier's Flood Relief Appeal today.
Learn More About How You Can Help
The Salvation Army
has now launched a Flood Appeal to help direct financial aid to flood-effected Queensland communities. Donate online or call 13 SALVOS (13 72 58). You can also find the most recent Media Releases or read the latest update on what we are doing in the area.
Find Out More
Flick Will Fix It
, the generous brainchild of Flick, which has seen her featured on Today Tonight, is currently promoting a charitable auction on Facebook where goods and services can be bought, with proceeds going towards the efforts to assist those affected by the floods in Queensland.
Join Flick Will Fix It on Facebook
View Auction 1 on Facebook
View Auction 2 on Facebook
View Auction 3 on Facebook
View Auction 4 on Facebook
View Auction 5 on Facebook
Major Events
Eltham Town Jazz and Blues Heritage Festival
celebrates its 12th year with free performances from artists that include Andrea Keller along with a showcase of Eltham's finest fare with gourmet food, wine and beer, fashion, art exhibitions, entertainment for children and more.
When:
Saturday & Sunday, January 22 & 23
Victoria Street Lunar Festival
, celebrating the Year of the Rabbit, is Abbotsford's wonderfully vibrant festival offering a great day for the whole family with a free showcase of Vietnamese culture and entertainment that includes Chinese Opera, parades, dragon dances, rides and more.
When:
Sunday January 23 - 11am to 10.30pm
Midsumma Festival
celebrates Melbourne's premier Gay and Lesbian culture at various venues with queer-centric and queer friendly performances and entertainment including special performances, cabaret, art exhibitions, community events and much more in its extensive program.
When:
January 16 to February 6
Pride March:
Sunday February 6
Midsumma - Northcote Program
-
Until February 6
Midsumma - Hobsons Bay Program
-
January 21, 23 & 27
Audi Victoria Week
, Australia's largest sailing event first held in 1844, celebrates the sport with competition sailing held at Waterfront City in Docklands, followed by sailing events in Geelong that include entertainment for the entire family, craft markets, street theatre, live music and more.
Waterfront City Dates:
January 20 & 21
Geelong Dates:
January 22 to 26
Port Fairy Moyneyana Festival
, Victoria's longest running festival, is a community event that offers fun for the whole family with daily entertainment that includes historic tours, concerts and film screenings, camel rides, workshops and much more with many attractions and special events free.
When:
December 22 to January 27
Music & Arts Festivals
MusicPlay
, held at Southbank's Melbourne Recital Centre, is an exciting new festival for children and families that aims to entertain and educate young music lovers with a variety of activities and performances that include Carnival of the Animals, narrated by Justine Clarke of Playschool.
When:
Wednesday to Friday, January 19 to 21
Globe to Globe
, the City of Kingston's renowned World Music Festival is an annual celebration of the multi-cultural community. Held at Namatjira Park in Clayton South, the festival features outstanding performers, workshops, exotic cuisine, children's rides and a spectacular fireworks display.
When:
Saturday & Sunday, January 22 & 23 - $2 Entry
Murray River International Music Festival
features world class performances held in a variety of novel venues ranging from riverside settings to riverboats and wineries. Held in towns that include Mildura, Swan Hill and Echuca, the festival also includes master-classes, workshops and more.
When:
January 24 to February 6
Herring Island Summer Arts Festival
offers special exhibitions every weekend at the Herring Island Environmental Sculpture Park in Toorak. Accessible by boat with a punt service, the arts festival includes special artists demonstrations, talks, workshops, activities and more.
When:
January 15 to April 26 - Weekends
Australia Day Activities:
January 23 & 26
Upcoming Events
Australia Day Guide
Australia Day is celebrated with a wide range of special events held to honour the day with plenty of free events and activities that you'll find in Melbourne and throughout the suburbs with many local councils offering events such as BBQ days, Ceremonies and more.
Australia Day:
Wednesday January 26
Joy-Full Voice One Day Workshops
held in Melbourne with international teacher of sound, song, voice and meditation, Chris James, is a series of events aimed to reveal much about how you live your life and discover who you truly are on the path of return to a natural voice.
When:
February 10, 12 & 13
Super Sunset Series
is a twilight series event that offers participants the exciting opportunity to complete a 4km or 8km course through the Melbourne Zoo, Princes Park and Botanic Gardens. With Adult and Junior entries available now, there are also Family and Team entry rates.
When:
February 2 & 16 and March 2
School Holiday Guide

Check out our
School Holiday Guide
for all the latest on what to do with the kids during the Summer Holidays running until Sunday February 6. The holiday guide offers some of the best things to do over the holiday period for the young and young at heart, with events, tours and holiday care programs.. all in marvelous Melbourne!
View School Holiday Guide
Exhibitions - Art | Festival | Show
JAPAN: Kingdom of Characters
, featured at RMIT Gallery in Swanston Street, celebrates Japan's popular and extensive involvement in animation with a showcase of characters from the 1950s to now. From Astro Boy to Hello Kitty and Pokemon, the exhibition includes figures, products and more.
When:
January 21 to March 19 - Closed Sundays
CLICK!
is a stunning exhibition of tennis photography by world-renowned sports photographer, Roger Gould. Capturing all the action and excitement of the past two decades from the French, US and Australian Opens and Wimbledon, it's on display at the Hilton Melbourne in South Wharf.
When:
Until February 3 - Open Daily
Grouped
, presented by Town Hall Gallery in Hawthorn, provides a platform for emerging artists to showcase a small series of works. With artists working in mixed media, collage, painting and embroidery, Grouped offers a fantastic opportunity to view a wide variety of affordable artworks.
When:
Until January 29
Port Jackson Press Australia
will exhibit entrants of their Graduate Printmaking Award at Collingwood's James Makin Gallery. Judged by Peter Lancaster, Jenny Port, and Karen Quinlan, Director of Bendigo of Bendigo Art Gallery, works are by last year's graduates of tertiary level printmaking.
When:
January 11 to 29
Dreams Come True
, held at ACMI in Federation Square, showcases over 70 years of Disney animation with an exhibition that features over 600 original artworks, maquettes and animation cells from films such as Cinderella and the upcoming film Tangled, based on Rapunzel.
When:
November 18 to April 26
Crime Scene
, showing at the Victorian Archives Centre in North Melbourne, is a special exhibition presented by Victoria Police Historical Services. A collection of photographs taken at Victorian crime scenes during the 1920s to 1950s, it features criminal prosecution documents of Squizzy Taylor.
When:
Until January 30 - Weekdays
View More Exhibitions
Expos, Launches & Open Days
Melbourne Bridal and Honeymoon Expo
, held at Melbourne Convention Centre, brings together over 220 suppliers within the bridal industry. Showcasing everything you'd need for that special day, the expo is the only large-scale wedding event to have won the Bridal Industry Award.
When:
Sunday January 23 - 10am to 5pm
The Donkey Shelter
in Eltham, will be holding a special night for where families can enjoy Supper With the Donkeys. A non-profit organisation that helps orphaned and mistreated donkeys, their open days events are a chance to see their wonderful donkeys and learn more about the shelter.
When:
Saturday January 22 - 6:30pm to 8:30pm
Black Rock House Open Days
are held each week to allow the public a chance to explore a seaside residence which was built in 1856. With guided tours run by volunteers in period costume, Black Rock House is also home to a rare tramcar, possibly from the Sandringham tramway, circa 1880s.
When:
Sundays - 2pm to 4pm
Car Shows
Victorian Hot Rod Show
, held at the Royal Exhibition Building in Carlton, offers a great show for the family and car enthusiasts with over 300 hot rods, custom cars and bikes, trade stands, live bands, and a colouring competition for the kids along with a climactic showdown where Holden vs Ford.
When:
Friday to Sunday, January 21 to 23
View More Expos & Launches
|
View More Open Days
Performances & Theatre
Carnegie 18
features four of the most compelling plays that were chosen after a call was put out for new, innovative works by the Australia Council and the Arts Centre, where performances are held. The first two productions to be shown are RAWK and the challenging play, Every Angel is Terrible.
When:
Wednesday to Saturday, January 19 to 22
The Fastest Clock in the Universe
, performed at Prahran's Chapel Off Chapel as part of Midsumma Playreadings, is the provocative gay drama by Phillip Ridley. Regarded as a contemporary classic, the play tells the dark story of a strange room in East London where a party awaits.
When:
Saturday January 22 - 2pm
The Importance of Being Earnest
, Oscar Wilde's most enduring play, will be performed by Rough and Tumble Theatre Company in Collingwood. Regarded as one of the greatest comedies ever written, the show charts the misguided pairings of two dapper lads and their loves.
When:
Weekends Until February 6 - 2pm
Mr Braithwaite has a new Boy
, performed at the Mechanics Institute Performing Arts Centre in Brunswick, is the latest production by Out Cast Theatre. With the sharp wit that writer, Steven Dawson is becoming renowned for, it follows the greedy scheming of those after an inheritance.
When:
January 12 to February 12
The Wharf Revue
, presented by Melbourne Theatre Company in Southbank, brings the annual Sydney institution to Melbourne with satirical tales that rake the coals of 2010, offering humorous stories that include that of Little Red Julia battling her way through the woods to grandma's Lodge.
When:
January 5 to 29
Don Parties On
, held at the Playhouse of the Arts Centre, revisits the election night of August 21st last year as David Williamson celebrates four decades since unleashing his classic play, Don's Party. The impressive cast includes Frankie J Holden, Tracy Mann and Garry McDonald.
When:
January 8 to February 12
The Comedy of Errors
, performed at Melbourne's Royal Botanic Gardens, sees the Australian Shakespeare Company lift Shakespeare's hilarious text to new heights with the classic tale of two sets of identical twins, separated at birth, offering plenty of farce when they end up in the same town.
When:
January to March
Le Grand Cirque
, appearing at Melbourne's Regent Theatre, is an extraordinary and thrilling performance of group acrobatics and white-knuckle stunts with an international company of over 40 exceptional performers hand-picked from Brazil, Canada, Russia, Mongolia, Europe and China.
When:
December 30 to January 23
Hairspray
, the ultimate feel good musical based on the cult movie by John Waters, will hit the stage in Melbourne at the Princess Theatre. Set in the USA town of 1960s Baltimore, the production follows the life of Tracy Turnblad, a big girl with big hair and an even bigger passion to dance.
When:
Until January 30
|
Book Now
Mary Poppins The Musical
, held at Melbourne's Her Majesty's Theatre, brings the classic books and beloved Disney film to the stage with a spectacular production that includes all of the best loved songs from the film including Chim Chim Cheer-ee and Supercalifragilisticexpialidocious.
When:
Until February 13
|
Book Now
Burlesque, Cabaret & Dance
The Blue Show
, presented by Circus Oz for a limited season as part of Midsumma Festival, is a sexy, dangerous and seriously funny production that reveals the daring side of the Circus Oz ensemble up close and in the flesh. Performances are held at the Circus Oz Melba Spiegeltent in Docklands.
When:
January 19 to 21, 29 & 30 and February 4 to 6
COURT! the Cabaret
, performed at the Butterfly Club in South Melbourne as part of Midsumma Festival, is the show that all Netball players, umpires and fans have been waiting for as Caitlin, Rachel and Ruth walk new and seasoned players through the most popular team sport.
When:
Thursday to Sunday - January 20 to 23
How High the Moon
, held at Melbourne Cocktail Bar, 24 Moons, is a night filled with character and feel good performances by professional characterising Burlesque dancers. Stylish, sophisticated and classy, the night features the finest burlesque with a lush, titillating mood.
When:
Saturdays - 9:30pm to 3am
View More Performances & Concerts
Entertainment & Nightlife
Under the Apple Tree
, a band with soaring harmonies and influences that range from Crowded House to Killing Heidi and Paul Kelly, will be appearing as guest performers at the Australian Tennis Open. With vocals by Miranda Jane, the band offers a mix of relaxed and upbeat music.
When:
Wednesday to Sunday, January 19 to 23
The Clunk Orchestra
, featuring Sarah Maclaine as guest vocalist, will be appearing at Dizzy's Jazz Club in Richmond. With Ron Anderson on sax, along with other great musicians, the band play a mix of Classic Jazz songs from Ellington to Corea, Lee Morgan and beyond with fantastic sets.
When:
Thursday January 20 - 8pm
Judy Collins
, an American folk legend with a career that spans 50 years and over 40 albums, will perform at the Corner Hotel in Richmond. Playing well-known hits and new songs from her latest release, Paradise, she'll be supported by Chris Bailey of iconic Australian band, The Saints.
When:
Friday January 21 - Doors Open 8:30pm
Melbourne Zoo Twilights
is a chance to enjoy music performed live at Melbourne Zoo with a fantastic program that boasts a great range of performers. Held on the zoo's concert lawn areas, each concert evening also includes special displays of selected species open until 7.30pm.
When:
Saturdays & Sundays - January 15 to March 13
View More Live Gigs
Comedy & Spoken Word
Dr Watson's Comedy Soul Lounge
, held monthly at the Bella Union in Carlton, brings together the best of underground Melbourne comedy and some sweet soul, funk and rock and roll tunes. Hosted by Lucy Watson, the comedy night also offers trivia, prizes, free drinks and good times.
When:
Wednesday January 19 - Doors Open 8pm
Billy Connolly
, one of the world's best-loved comedians with live shows that have been enthralling audiences for over 30 years, will be appearing in Melbourne with performances held at the Arts Centre. After six years since last appearing in Melbourne, his return kicks off his latest tour, The Man.
When:
January 17 to 19 & 21, 22, & 24
|
Book Now
Cinema
Melbourne Horror Film Society
, a not-for-profit group that screens the best and worst horror films ever made, holds monthly film sessions at Melbourne's cinema bar, 1000 Pound Bend. With a generous entry fee by membership, they'll be screening the film, Candyman.
When:
Wednesday January 19
Rochford Twilight Community Movies
brings open-air cinema to the Yarra Valley with an exciting and entertaining program of films. Held at the picturesque Rochford Winery in Coldstream, the first film screening will be the iconic musical smash hit, Priscilla, Queen of the Desert.
When:
Friday January 21 - Gates Open 7pm
Rooftop Cinema
flickers into action with film screenings of everything from cult favourites to new releases and documentaries, literally offering the height of entertainment with screenings held on the rooftop of Swanston Street's Curtin House along with the rooftop bar.
When:
Until March - Tuesdays to Sundays
St Kilda Openair Cinema
offers an eclectic mix of live music and entertainment provided by local and national artists. Held on the rooftop of St Kilda Sea Baths, the cinema features a diverse program that includes retro classics, family films, documentaries and shorts from selected film festivals.
When:
Until February 26
Moonlight Cinema
, held at the Royal Botanic Gardens, is Melbourne's picturesque open-air cinema with a program including latest releases, contemporary films and cult classic. A great way to spend a night out with friends and family, you can bring your own picnic or buy food there.
When:
Until March 20
View More Cinema Events
Melbourne For Kids
Alice in Wonderland
, an outdoor performance at Rippon Lea Gardens in Elsternwick, invites children and adults alike to follow Alice down the rabbit hole and into Wonderland to join her on her magical adventures with the White Rabbit, Queen of Hearts, Cheshire Cat and Mad Hatter.
When:
Until January 29 - Mondays to Saturdays
What Was That Noise?
is a performance show by Charlie Williams, The Noiseguy, a vocal sound impressionist and kids' comedian from America. Touring Victoria, his noisy show full of creepy stories, spooky sounds and laugh out loud noises will be held at various Libraries during holidays.
When:
January 13 to 28 - Various Dates & Venues
The Mighty Beanz Van Tour
brings family entertainment and heaps of giveaways to various venues throughout Melbourne. With free live action game play taking place across Melbourne, the tour will include mini tournaments and other fun games with the chance to win exclusive Beanz.
When:
January 13 to 30 - Various Dates & Venues
The Very Bad Book Show
, presented by RMIT Union Arts, brings to life Andy Griffith's much anticipated sequel to The Bad Book. With a very bad mummy and daddy, very rude animals and the killer koalas from outer space, the comical show is held at Swanston Street's RMIT Kaleide Theatre.
When:
January 4 to 21 - Mondays to Fridays
Polly Woodside
, the main exhibit of Melbourne's Maritime Museum, re-opens to the public to bring back the nautical charm that has long captivated children. Celebrating the re-opening of the historic ship, during school holidays there'll be special performances, theme days and more.
When:
January 3 to 28 - Various Dates
Circus
Silvers Grand Magic Circus
will be holding performances in Mornington. Established in 1976, Silvers Grand Magic Circus offers a great show for people of all ages with performers including everything from jugglers and clowns to acrobats, international performers and more.
When:
Until February 13 - Narre Warren
View More Children's Events
Markets, Fetes and Fairs
Fryerstown Antique Fair
is the largest antique fair in Victoria and also one of the longest running with over 35 years of continuous staging. Boasting over 200 stalls both indoors and outdoors, the fair features an enormous range of antiques, memorabilia and much more on offer.
When:
Friday to Sunday, January 21 to 23
Secondhand Book & Vinyl Records Fair
, presented by St Mark's Anglican Church in Balnarring, is a chance to grab a wide range of items at great prices with stall holders offering books and records covering many genres, making it the perfect market for collectors and enthusiasts.
When:
January 18, 19, 21 & 22
Melbourne Market Guide
View MARKETS calendar
to make the most of the rare sunny days (it's a coin toss, isn't it!) and head to one of Melbourne's many excellent markets for a bargain!

A growing number of food, produce and even wine markets are springing up around the suburbs.
Sporting Events
Soccer
Hyundai A-League - Week 23
Melbourne Heart v Gold Coast United
Wednesday January 19 - 8pm - AAMI Park, Melbourne
Hyundai A-League - Week 24
Melbourne Victory v Melbourne Heart
Saturday January 22 - 7pm - Marvel Stadium, Docklands
Tennis
The
Australian Open
held at Melbourne Park, plays host to the hottest event on the Tennis calendar. Running across two weeks, the Australian Open will see the world's finest tennis pros hitting the courts with matches held at Rod Laver Arena, Hisense Arena and the Margaret Court Arena.
When:
January 17 to 30
Softball
Nox Bailey Under 19 Men's Softball Championship
, hosted by Softball Victoria, will be held at Melbourne Ballpark in Altona Meadows where the best young players from around Australia, including members of the successful Aussie Colts team, will represent their respective states.
When:
January 16 to 22
Horse Racing
Yarra Valley Racing
, located at Yarra Glen, offers a great day out with the finest in racing entertainment along with great venues with regional food and wine.
Next Race Dates
Thoroughbred Racing - Saturday January 23
Country Racing Victoria
represents racing clubs in outer metropolitan areas and small clubs in rural areas with race programs that include special days with kids' entertainment.
Highlights
Jan 22 - Seppelt Salinger Great Western Cup
Race Dates:
January 18, 20, 22, 23, 25
Auto Sports
True Blue
, held across two days at Calder Park Raceway, brings the hottest motor action with the Australian 1/8th mile Doorslammer Championship. The event will see Spring Horse Power Challenge winner, Peter Kapiris, competing against the likes of the great Victor Bray, Ben Bray and others.
When:
Saturday & Sunday, January 22 & 23
Phillip Island Classic
, featuring vehicles from the Historic Motorcycle Racing Association of Victoria, is Australia's premier festival for vintage motorcycles. Held at Phillip Island Circuit, it features Vintage, Classic and Post Classic classes with models on display including Norton, Triumph and Ducati.
When:
Friday to Sunday, January 21 to 23
Fun Runs & Fitness Events
Portsea Swim Classic
is one of the largest open water swims held in Australia with an L shaped course covering 1.2Km. Beginning at the Portsea Front Beach, registration for the Portsea Swim Classic is on the lawn adjacent to the Portsea Pier from 8:00am until 30 minutes prior to start.
When:
Saturday January 22
Shaggy Dog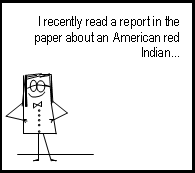 Shaggy Dog by Deej
-
Click Here to find what happens!
Let Melbourne Know...
Advertise Your School Fete, Fair or Carnival FREE!
Everyone wants to support their local school by going to their annual fundraiser. Last year we promoted a whopping 1,200 school events. So, make sure you let your school organizers know they can list their fete, fair or carnival for
FREE @ OnlyMelbourne!
Add Your Event for FREE Today!!
OnlyMelbourne Welcomes..
Each week we highlight some of the new business listings in the OnlyMelbourne Business and Services directory.
Frankston Boat Hire
is an affordable and scenic gateway to the Mornington Peninsula with quick access to the area from anywhere around Melbourne via Eastlink. Offering a fast and smooth ride to the fishing reefs, especially the artificial reefs, fishing charters are available along with hire of rods and other fishing accessories for a great day out.
CATCRETE
Concrete Melbourne
have a crew of four experienced tradesman who offer quality concrete services, delivered on time - every time! Established in 1990, CATCRETE can service servicing Melbourne's eastern suburbs with obligation free quotes for jobs including House foundations, Site cuts, Site cleans, Concrete driveways, Bobcat hire and much more.
This week we also suggest the following:
Hip Hop Academy
- Dance Workshops in Footscray...
Road Professor
- Experienced Driving Lessons...
View More of the Latest Listings at OnlyMelbourne!
Advertise your Business for FREE!!
Advertising your business with OnlyMelbourne is easy to do by following a few simple steps, and best of all, it's FREE! By advertising your business you can easily reach thousands of people on Melbourne's most comprehensive guide.
Advertise your Business for FREE!!
You Can Help
There are many social causes that are relevant to people from all walks of life, many of which rely on public support to better the community or assist those who are less fortunate or to benefit others. This week we ask you to consider the following..
No Tan Jan
, an initiative of The Warwick Foundation, Australia's first and only organisation focused on supporting 18 to 40 year olds with cancer, is all about ditching the solarium and sunbaking to embrace a fake tan in January, while also raising funds for all young adults with cancer.
When:
During January
|
Register Today!
Trivia
The Plots Thicken...
The site of the popular Queen Victoria Market, which first opened in 1878, was once a cemetery. To this day there are still roughly 9,000 people buried under the sheds and car park of the market.
There is a memorial that honours the people buried at the site on the corner of Queen Street and Therry Street.
More about Queen Victoria Market..
|
Read Melbourne Trivia...
WHAT'S ON CALENDAR
Speaking of what's on, our
new calendar
allows you to select any day of the year to view everything (everything!!!) on that day in an easy to read, printable display.
-:- View
What's On Calendar
-:- View
Markets Only Calendar
OnlyMelbourne is already iPad friendly, we know, we have one (chuckle) says he with bragging rights!
The Age iPad App
WHAT'S ON RSS FEEDS
We have a range of
RSS Feeds
.
NEWSLETTER
What's On this Week
is an email overview and reminder of the (too many to mention) events happening this week in Melbourne.
Get your copy
of What's On this Week!
FREE ADVERTISING
Advertising
your EVENT at OnlyMelbourne is not only easy, it's
FREE!!
-
Apply Online..
for inclusion in the What's On calendar and newsletter!
❊ Notice ❊
Many locations have gone into lockdown as the state takes action to stop the spread of the deadly coronavirus (COVID-19).
→
Disclaimer
: Check with the venue before making plans
...
❊ Address & Contact ❊
⊜ Newsletter | #211 | What's On this Week Melbourne |
Map
❊ Web Links ❊
→
Newsletter | #211 | What's On this Week
→
Subscribe to OnlyMelbourne - Get your copy of What's On this Week!
→
List Your Business or Event - It's FREE!
→
Events Calendar - Find out What's On any day of the week!
→
Mobile OnlyMelbourne
→
Melbourne for Children | Kids
→
Newsletter | #210 | What's On this Week [Last Week]
Trending HOT

Drive-In Movie Club
Drive-In Immersive Cinema Nights Are Coming to Melbourne Put together by our friends at Hot Tub Cinema, a string of family-friendly, social distancing-safe, drive-in ..

Things to see, hear & do this weekend
Make the most of your weekend in Melbourne with these fabulous events. No city does it better than Melbourne, so get out and discover the very best shows, festivals, ..
---
Update Page