Newsletter | #209 | What's On this Week
Welcome to this week's Melbourne events, exhibitions, sports and community guide for Tuesday to Monday, January 4 to 10.
This week... the New Year's off to an active start, having shaken off the confetti and put the Beroccas away. With the school holidays now in full swing and the big guns of the festive season back in their holsters, a whole swag of festivals lie on the horizon to keep the kids and your good selves entertained. That's the good news.
The more dubious news is that you'll have to brave a road-trip for each and every one of the major festivals, but what are the school holidays without a chorus of 'Are we there yet?' (and lord how I WISH that was truly a cliche) and the rushed, frantic cries you'll hear with each time you pass those dreaded Golden Arches.
So, fair warning out of the way, if you're brave enough for a tin-can's worth of holiday madness, there's the Portarlington Mussel Festival, where you'll find a veritable smorgasbord of seafood plucked fresh from the ocean. If you're a bigger fan of strawberries, however, then make your way to Dromana where you'll find just that at the Dromana Strawberry Festival of all things. You'll also find some line dancing going on there apparently, which seems to be doing the rounds at several festivals, the Red Hill Country Music Festival included. I'll pay that one, what with the country-twangy nature of that event, but what strawberries have to do with line dancing is beyond me.
My guess is that, in accordance with many festival committees still reeling from recent economic crunches, there's been a compromise of sorts by having festival-goers like myself pick up the slack and provide just that extra bit of entertainment by awkwardly partaking in such activities. I say compromise because such a thing suits me fine... the closest I'd have ever come to line dancing would be waiting at a checkout with a full bladder, drawing rushed, frantic cries as onlookers pass those
other
dreaded Golden Arches.
But at least I'm a clumsy step closer to that than Salsa, which was previously all the rage.
Major Events
Lavender Harvest Festival
, held at Lavandula Swiss Italian Farm in Shepherds Flat, celebrates the bringing in of the crops and the history of the beautiful farm with local foods, joyful acoustic music, the chance to play petanque and also hear family stories about the farm's settlers.
When:
Sunday January 9 - 10am to 5:30pm
Port Fairy Moyneyana Festival
, Victoria's longest running festival, is a community event that offers fun for the whole family with daily entertainment that includes historic tours, concerts and film screenings, camel rides, workshops and much more with many attractions and special events free.
When:
December 22 to January 27
Food Festivals
Dromana Strawberry Festival
is a fun filled event for families offering lots of different strawberry products and entertainment. Held at Dromana Recreational Reserve the festival features craft and market stalls, children's rides, dog obedience demonstrations, line dancing and more.
When:
Saturday January 8
Portarlington Mussel Festival
, held in the coastal town's beautiful bayside beach, showcases local food and its mussel farming with a range of events that include mussel farm tours, live music and many other activities for all the family such as muscle car displays, kids' activities and more.
When:
Saturday January 8
Kinglake Raspberry Fair
, held in Pheasant Creek, offers plenty of fun for the whole family with a festive day that includes the chance to pick your own raspberries and sample a variety of foods. Along with market stalls, there'll be kids entertainment, Face Painting, rides, live music and more.
When:
Sunday January 9 - Only $3 Entry
Music & Arts Festivals
Peninsula Summer Music Festival
, held at venues found in Mornington, Red Hill, Mount Eliza, Flinders and Shoreham, features the glorious sounds of classical and contemporary music with a diverse and entertaining program of concerts from over 40 musicians from Australia and abroad.
When:
January 4 to 11
Coolart Jazz Festival
, Mornington Peninsula's No 1 Jazz event at Coolart Homestead in Somers, is a family friendly festival that offers a great program of jazz music and opera for adults along with entertainment for children with face painting, vintage car displays and much more.
When:
Friday to Sunday, January 7 to 9
Red Hill Country Music Festival
, held at the Red Hill Showgrounds on Arthurs Seat Road, present a wide range of country music including country rock, bluegrass and honky tonk. Offering great entertainment for the whole family, it includes line dancing demos, Classic Car displays and more.
When:
Sunday January 9
Upcoming Events
Raw for Africa
, held at Mornington Racecourse, is a family fundraising music festival in aid of the International Anti Poaching Foundation. Featuring plenty of activities and interactive education for the kids and music for the adults, all proceeds raised will go towards assisting the IAPF.
When:
Saturday January 29
School Holiday Guide

Check out our
School Holiday Guide
for all the latest on what to do with the kids during the Summer Holidays running until Sunday February 6. The holiday guide offers some of the best things to do over the holiday period for the young and young at heart, with events, tours and holiday care programs.. all in marvelous Melbourne!
View School Holiday Guide
Between 11 & 3 Hop Under A Tree
, a special program of activities and events presented by Yarra Ranges Council, offers an exciting summer season of movies, visual arts and musical workshops to inspire children with new and creative experiences at Warburton's Upper Yarra Arts Centre.
When:
January 4 to 21 - Various Dates
Super Silly Story Time
, held at Como House and Garden in South Yarra, is a chance for kids to join Como's team of storytellers for super strange and fabulously fascinating tales from inside the Como mansion. Bring your favourite mug and they'll fill it with Como's delicious old-fashioned lemonade.
When:
Mondays January 10 to 24 - Bookings Essential
Exhibitions - Art | Festival | Show
Family Guy and Futurama
are the focus of the latest exhibition of prints showing at Silver K Gallery in Armadale. The largest exhibition of its type in Australia, it features over 140 pieces displaying images from the shows, including unique artist interpretations of Family Guy characters.
When:
Until January 16
Joseph Kosuth
will be exhibiting at Southbank's Australian Centre for Contemporary Art with installations inspired by Samuel Beckett's writings. Fabricated in blacked out warm white neon against a matte black space, the installations will feature alongside three other historic installations by Kosuth.
When:
Until February 27 - Closed Mondays
The Crooked Staffe: Cricket in Print
, presented by the Melbourne Cricket Club library, offers a rare insight into the way cricket has been portrayed in print over the last four centuries with novel items that include the first printed rules of cricket, written on a handkerchief from 1744.
When:
Until February 4
Luminous Cities
, presented by NGV International, features photographs from the NGV collection, which display how photographers past and present have viewed cities as historical sites and architectural utopias with the way they present the cities ever changing like the cities themselves.
When:
Until March 13
Look! The Art of Australian Picture Books Today
, held at the State Library of Victoria, is a free exhibition that will delight people of all ages. Celebrating the worlds and stories in picture books, it features original artwork, sketches and drawings by more than 40 Australian illustrators.
When:
Until May 29
Summer Salon Show
, held at Armadale's Firestation Print Studio, showcasing the work of the art studio's members. Fostering creativity and innovation through printmaking, the Summer Salon exhibition features a diverse range of prints on display with works available to purchase.
When:
December 8 to January 14
Siemens RMIT Fine Art Scholarship Awards
will be exhibiting works by this year's entrants at Swanston Street's RMIT Gallery. Celebrating its 10th year, the exhibition will feature works by 46 short listed artists with ceramics, drawing, fine art, photography, jewellery and other media.
When:
November 26 to January 8
Dreams Come True
, held at ACMI in Federation Square, showcases over 70 years of Disney animation with an exhibition that features over 600 original artworks, maquettes and animation cells from films such as Cinderella and the upcoming film Tangled, based on Rapunzel.
When:
November 18 to April 26
Crime Scene
, showing at the Victorian Archives Centre in North Melbourne, is a special exhibition presented by Victoria Police Historical Services. A collection of photographs taken at Victorian crime scenes during the 1920s to 1950s, it features criminal prosecution documents of Squizzy Taylor.
When:
Until January 30 - Weekdays
View More Exhibitions
Expos, Launches & Open Days
Restoration of the B-24 Liberator Bomber
, Australia's last B-24 Liberator long range heavy bomber and one of only eight remaining in the world, is available for public viewing with people invited to watch the restoration taking place in a World War II hangars on the old Werribee airfield.
When:
Tuesdays, Thursdays & Sundays
Animal Shows
Dogs Victoria
present Championship and Breed Shows, offering a great way to look at various dog breeds up close and speak to breeders and fanciers about the pros and con of owning a particular breed of dog. Most events include special agility competitions and entertaining parades.
When:
Friday to Sunday, January 7 to 9
View More Expos & Launches
|
View More Open Days
Performances & Theatre
The Wharf Revue
, presented by Melbourne Theatre Company in Southbank, brings the annual Sydney institution to Melbourne with satirical tales that rake the coals of 2010, offering humorous stories that include that of Little Red Julia battling her way through the woods to grandma's Lodge.
When:
January 5 to 29
Friends of Dorothy
, performed at The Butterfly Club in South Melbourne, is a performance of hilarious diatribes on queer gen (wh)Y culture with self deprecating characters that rant with humour about the sexual frustrations of facebook and the right way to break up with your boyfriend via sms.
When:
Thursday to Saturday, January 6 to 8
Don Parties On
, held at the Playhouse of the Arts Centre, revisits the election night of August 21st last year as David Williamson celebrates four decades since unleashing his classic play, Don's Party. The impressive cast includes Frankie J Holden, Tracy Mann and Garry McDonald.
When:
January 8 to February 12
The Comedy of Errors
, performed at Melbourne's Royal Botanic Gardens, sees the Australian Shakespeare Company lift Shakespeare's hilarious text to new heights with the classic tale of two sets of identical twins, separated at birth, offering plenty of farce when they end up in the same town.
When:
January to March
Le Grand Cirque
, appearing at Melbourne's Regent Theatre, is an extraordinary and thrilling performance of group acrobatics and white-knuckle stunts with an international company of over 40 exceptional performers hand-picked from Brazil, Canada, Russia, Mongolia, Europe and China.
When:
December 30 to January 23
Hairspray
, the ultimate feel good musical based on the cult movie by John Waters, will hit the stage in Melbourne at the Princess Theatre. Set in the USA town of 1960s Baltimore, the production follows the life of Tracy Turnblad, a big girl with big hair and an even bigger passion to dance.
When:
Until January 30
|
Book Now
Mary Poppins The Musical
, held at Melbourne's Her Majesty's Theatre, brings the classic books and beloved Disney film to the stage with a spectacular production that includes all of the best loved songs from the film including Chim Chim Cheer-ee and Supercalifragilisticexpialidocious.
When:
Until February 13
|
Book Now
Burlesque, Cabaret & Dance
Sorrento Showboat Cabaret Cruise
, a performance held upon the Melbourne Showboat, MV Lady Cutler, offers a great night of entertainment. Leaving from Rye Pier, the extravagant show includes stunning cabaret performances with glamorous showgirls, a magician and fantastic food.
When:
Saturday January 8
View More Performances & Concerts
Entertainment & Nightlife
FourPlay
, presented each week at the Moroccan-inspired Pause Bar in Balaclava, offers a night where you can enjoy the music of four different local bands, with up-and-coming independent artists given the chance to perform their music, playing a set each of their original material.
When:
Every Thursday
Darkest Hour
, a band who've become one of the biggest names in death metal since their beginnings in 1995, will be appearing at Hi-Fi Bar & Ballroom in Swanston Street as part of their Australian tour. Performing songs from their new album due for release in February, they'll be supported by Carnifex.
When:
Friday January 7
She Bar
, held at the Glass House Hotel in Collingwood, is a women's only night held especially for Melbourne's Lesbian and Bi-women's community. Taking place twice a month, the night offers a fun and friendly atmosphere that features regular live acts, female DJs and special events.
When:
Saturday January 8
The Vaudeville Smash
, renowned for lively performances that live up to their namesake, will be appearing at The Toff in Melbourne ahead of their upcoming departure for a stint in the U.S. One of Australia's truly unique and up and coming bands, they'll be supported by special guests, Kins.
When:
Saturday January 8
Heather Stewart
, whose performances combine the styles of Swamp Country and Cajun Blues, will be performing a tribute to Billie Holiday. Appearing at Melbourne Jazz bar, the Paris Cat, joining her for the performance will be Leigh Barker, John Scurry, Lynn Wallis, Eamon and Jason Downes.
When:
Saturday January 8 - 9:30pm
Queen Vic Market Sessions
offer free concerts by outstanding performers amongst the vibrant setting of Melbourne's most famous marketplace where you'll also find the Local Designer Market. The latest performance features Georgia Fields along with San Fran Disco and Bianca Fenn.
When:
Sunday January 9 - 11am to 3pm
Jazz in the Gardens
, presented by the City of Stonnington, offers a series of free performances held in some of Stonnington's beautiful gardens where some of Melbourne's finest players and guest performers will be led by Bob Sedergreen, one of Australia's greatest jazz pianists.
Victoria Gardens, Prahran:
Sunday January 9, 6pm
View More Live Gigs
Cinema
Rooftop Cinema
flickers into action with film screenings of everything from cult favourites to new releases and documentaries, literally offering the height of entertainment with screenings held on the rooftop of Swanston Street's Curtin House along with the rooftop bar.
When:
Until March - Tuesdays to Sundays
St Kilda Openair Cinema
offers an eclectic mix of live music and entertainment provided by local and national artists. Held on the rooftop of St Kilda Sea Baths, the cinema features a diverse program that includes retro classics, family films, documentaries and shorts from selected film festivals.
When:
Until February 26
Moonlight Cinema
, held at the Royal Botanic Gardens, is Melbourne's picturesque open-air cinema with a program including latest releases, contemporary films and cult classic. A great way to spend a night out with friends and family, you can bring your own picnic or buy food there.
When:
Until March 20
View More Cinema Events
Melbourne For Kids
The Very Bad Book Show
, presented by RMIT Union Arts, brings to life Andy Griffith's much anticipated sequel to The Bad Book. With a very bad mummy and daddy, very rude animals and the killer koalas from outer space, the comical show is held at Swanston Street's RMIT Kaleide Theatre.
When:
January 4 to 21 - Mondays to Fridays
The Enchanted Party
, part of ACMI Cinema's School Holiday program, invites kids to join Princess Lilac and Princess Blossom on an enchanted adventure to undo a mischievous spell. Free to attend, activities include craft, games, dancing and magic bubbles to help undo the spell.
When:
Weekdays, January 10 to 14 - 11am & 1pm
Polly Woodside
, the main exhibit of Melbourne's Maritime Museum, re-opens to the public to bring back the nautical charm that has long captivated children. Celebrating the re-opening of the historic ship, during school holidays there'll be special performances, theme days and more.
When:
January 3 to 28 - Various Dates
Circus
Silvers Grand Magic Circus
will be holding performances in Mornington. Established in 1976, Silvers Grand Magic Circus offers a great show for people of all ages with performers including everything from jugglers and clowns to acrobats, international performers and more.
When:
Until January 16 - Mornington
View More Children's Events
Markets, Fetes and Fairs
Melbourne Market Guide
View MARKETS calendar
to make the most of the rare sunny days (it's a coin toss, isn't it!) and head to one of Melbourne's many excellent markets, fetes and fairs for a bargain!

A growing number of food, produce and even wine markets are always popping up around the suburbs. And don't forget garage sales!
Fetes Fairs & Shows
Art & Craft Markets
Food & Produce Markets
Swap Meets
Garage Sales This Weekend
Sporting Events
Soccer
Hyundai A-League - Week 22
Melbourne Victory v Adelaide United
Sunday January 9 - 3pm
Marvel Stadium, Docklands
Golf
Golf Australia
, the national sporting organisation overseeing golf in Australia, presents many events through the year, ranging from grassroots to elite levels.
Boys' Victorian Junior Masters
- Waverley GC, Jan 3 to 5
Men's Victorian Open
- Spring Valley Golf Club, Jan 6 to 9
The Trots
Pakenham Racing Club
, founded in 1875 and an hour's drive from Melbourne, provides a country atmosphere within reach of the city, without the metropolitan price tag.
January Race Dates
Cardinia Shire Kids Day Out
Saturday January 8, 2011
Country Racing Victoria
represents racing clubs in outer metropolitan areas and small clubs in rural areas with race programs that include special days with kids' entertainment.
Highlights
Jan 9 - Woolamai & District Picnic Racing
Race Dates:
January 4 to 10
Auto Sports
Test & Tune Days
, held at Heathcote Park Raceway, the new home of 1/4 Mile Off Street Drag Racing in Victoria, offers the chance for owners of high performance vehicles to safely and legally test out their capabilities while improving driving skills and meeting other people with similar interests.
When:
Sunday January 9 - Gates Open 8:30am
Shaggy Dog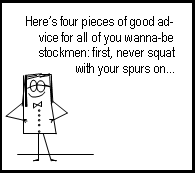 Shaggy Dog by Deej
-
Click Here to find what happens!
Let Melbourne Know...
Advertise Your School Fete, Fair or Carnival FREE!
Everyone wants to support their local school by going to their annual fundraiser. Last year we promoted a whopping 1,200 school events. So, make sure you let your school organizers know they can list their fete, fair or carnival for
FREE @ OnlyMelbourne!
Add Your Event for FREE Today!!
OnlyMelbourne Welcomes..
Each week we highlight some of the new business listings in the OnlyMelbourne Business and Services directory.
The Entrance
, a 90-second cinematic masterpiece, kicks off Heineken's latest global brand campaign with the cinematic extravaganza featuring more than 100 actors playing a part in the blockbuster along with 12 additional online teasers that reveal the secret back-stories of key characters.
Watch The Entrance Today!
This week we also suggest the following:
Printapromo
- Promotional Printing Online...
Precious Cleaning Services
- Cleaning services for every need...
Orient Curio
- Asian antiques in Braybrook...
LPG Auto Network
- LPG Conversions in 3 locations...
View More of the Latest Listings at OnlyMelbourne!
Advertise your Business for FREE!!
Advertising your business with OnlyMelbourne is easy to do by following a few simple steps, and best of all, it's FREE! By advertising your business you can easily reach thousands of people on Melbourne's most comprehensive guide.
Advertise your Business for FREE!!
You Can Help
There are many social causes that are relevant to people from all walks of life, many of which rely on public support to better the community or assist those who are less fortunate or to benefit others. This week we ask you to consider the following..
No Tan Jan
, an initiative of The Warwick Foundation, Australia's first and only organisation focused on supporting 18 to 40 year olds with cancer, is all about ditching the solarium and sunbaking to embrace a fake tan in January, while also raising funds for all young adults with cancer.
When:
During January
|
Register Today!
Trivia
Zone 2 Was A Tram Route, Zone 1 Once Was 2
Given Melbourne's love of trams, one could be forgiven for thinking the first electric tram route would have originated out Melbourne's CBD but no.. it ran between Doncaster and Box Hill.
It was the first electric tram in Australia, and the southern hemisphere, to operate as a regular service and ran along a road we now know as "Tram Road".
Read more about Melbourne's First Tram Route
|
Read Melbourne Trivia...
WHAT'S ON CALENDAR
Speaking of what's on, our
new calendar
allows you to select any day of the year to view everything (everything!!!) on that day in an easy to read, printable display.
-:- View
What's On Calendar
-:- View
Markets Only Calendar
OnlyMelbourne is already iPad friendly, we know, we have one (chuckle) says he with bragging rights!
The Age iPad App
WHAT'S ON RSS FEEDS
We have a range of
RSS Feeds
.
NEWSLETTER
What's On this Week
is an email overview and reminder of the (too many to mention) events happening this week in Melbourne.
Get your copy
of What's On this Week!
FREE ADVERTISING
Advertising
your EVENT at OnlyMelbourne is not only easy, it's
FREE!!
-
Apply Online..
for inclusion in the What's On calendar and newsletter!
❊ Address & Contact ❊
⊜ Newsletter | #209 | What's On this Week Melbourne |
Map
❊ Web Links ❊
→
Newsletter | #209 | What's On this Week
→
Subscribe to OnlyMelbourne - Get your copy of What's On this Week!
→
List Your Business or Event - It's FREE!
→
Events Calendar - Find out What's On any day of the week!
→
Mobile OnlyMelbourne
→
Melbourne for Children | Kids
→
Newsletter | #208 | What's On this Week [Last Week]
❊ COVID-19 Notice ❊
Many locations have gone into lockdown as the state takes action to stop the spread of the deadly coronavirus (COVID-19).
→
Disclaimer
: Check with the operator before making plans
...
Trending HOT

Drive-In Movie Club
Drive-In Immersive Cinema Nights Are Coming to Melbourne Put together by our friends at Hot Tub Cinema, a string of family-friendly, social distancing-safe, drive-in ..

Things to see, hear & do this weekend
Make the most of your weekend in Melbourne with these fabulous events. No city does it better than Melbourne, so get out and discover the very best shows, festivals, ..
---
Update Page