Newsletter | #208 | What's On this Week
Welcome to this week's Melbourne events, exhibitions, sports and community guide for Tuesday to Monday, December 28 to January 3, 2011.
This week... the year is officially done and dusted with the be all and end all of celebrations on Melbourne's calendar, New Year's Eve! Among the many shindigs and shenanigans that are taking place in town, there's the City of Melbourne's very own soiree with a free family-friendly festival in Yarra Park.
You'll also find numerous music festivals that are eager to get busy with the boozin' and the schmoozin' with the likes of Falls Festival among them, offering several days of festivities leading up to the big night.
For those of a sporty bent, there's the Vodafone Ashes Live Site with free telecasts on a big screen where you can kick back on St Kilda Beach and enjoy the ongoing Boxing Day Test Match. Those of a realllllly sporty bent, can partake in the Infolio Portsea Twilight, a fun run held just two days after New Year's Eve. And more power to ya if you choose to have a stab at that one.
On a personal note, which I don't enter into often - recent exploits of lavatory freshener mishaps aside (see
Newsletter #199
for that one) - this year's been one of many changes for myself. Readers of the Newsletter we published as last New Year's Eve loomed upon us might recall my proud declaration of having a lovely gal to smooch come Midnight.
Well, a year's now gone by and I'm more than proud to say I'm still with her, her two gorgeous children, and also my own wonderful teenage son who came to live with us at the start of the year and has since grown into a towering Shrek-like monolith who overshadows me at the goofily, awkward age of 14. Something I find obscenely wrong, especially when he refers to me as 'Midget' in public and asks, 'Can I keep him?' while patting me on the head.
During this year we've shared, my long-suffering partner and extended family has endured (at a guesstimate) twelve broken mugs, five broken plates, a bowl of oil wrongly placed in the cupboards so it could spill across one of my loved one's best tops, a mishap involving the well-meant cleaning of her daughter's tooth in preparation for the Tooth Fairy only to have said tooth fall down the sink drain, several inadvertent head-butts and a very broken fridge that was propped up by all manner of inefficient items that would have made MacGyver proud.
The majority of these tribulations have involved my partner walking in to find me on my knees, looking nervous as I either prop up a fridge, retrieve broken crockery or hastily disassemble kitchen pipes. So, needless to say, come the day I pop the question, I'll have to avoid an immediate panic by standing high above her on a chair, while looking nonchalant. I'll then ask her to be mine forever and point her to the kitchen sink where I'll have undoubtedly dropped the ring.
Why am I telling you all this? Because, in the year to come, my New Year's resolution is to step out from the shadows and be a bit more forthcoming with our Newsletter introductions. And quite a gamble it is, too, I'm finding.
With a year's worth of evidence mounted against me, I'll be the first to admit that I come with a greater dash of Jerry Lewis than a twist of Dean Martin. I'll be doing my best to emulate the latter, though, with a martini in hand come New Year's and my very patient gal by my side. And that, for me, is all I need for a wonderful New Year's Eve.
The point of all this is also that there's a lot that can happen through a year, and we're happy to have shared the year with you. OnlyMelbourne has gone through many changes, and we're pleased that you've come along with us for the ride. We also look forward to the year ahead and the many changes it may bring.
Have a very safe, happy and wonderful New Year's from the team @ OnlyMelbourne
Major Events
Port Fairy Moyneyana Festival
, Victoria's longest running festival, is a community event that offers fun for the whole family with daily entertainment that includes historic tours, concerts and film screenings, camel rides, workshops and much more with many attractions and special events free.
When:
December 22 to January 27
Australian Latvian Arts Festival
, now in its 53rd year, takes place at various venues in Melbourne with a program that includes art exhibitions, theatre performances, folk dancing, choral concerts and Letts Celebrate! - a free and festive day for all ages at Elwood's Melbourne Latvian House.
When:
December 26 to 31
Spirit of the Square
presents a range of fabulous Christmas activities for the whole family at Federation Square. Mixing much-loved Christmas traditions with contemporary and often cheeky surprises, attractions include over 100 animal stencils, celebrations and a giant wishing penguin.
When:
December 1 to 30
Film Festivals
Indian Melbourne Film Festival
, held for the first time at the recently revamped cinema of India Talkies in Bourke Street, celebrates the best of Indian films with a program that goes beyond the Bollywood hype with movies that aim to bring people from various backgrounds together.
When:
December 27 to January 2
Music & Arts Festivals
Falls Festival
, held in the Otway rainforest above Lorne and Victoria's Great Ocean Road, features a spectacular natural amphitheatre playing host to some of the best musicians performing along with an Arts Village offering workshops, roving performers and stalls, food and more.
When:
Wednesday to Saturday, Dec 29 to Jan 1
Pyramid Rock Festival
, now celebrating seven years, is a huge event held on Phillip Island that celebrates the New Year with a line up of performers that includes the first Australian appearance of legendary 90s hip-hop group, Arrested Development, N*E*R*D and Little Red.
When:
Wednesday to Saturday, Dec 29 to Jan 1
Betterdays
returns to Carousel on Albert Park Lake with the ultimate boutique party experience. With reduced ticket numbers this time around, patrons will have a lot more elbow room and more VIP bars while enjoying a DJ line up that includes Junior Jack from Belgium and Alan Braxe.
When:
Saturday January 1 - Doors open 1pm to 10pm
Day In The Vines
, held at Rochford Winery, makes New Years Day an entertaining event with jazz performances, DJ's, commercial house and live bands spread over three arenas within the gorgeous vineyard. Along with a Fashion Area "Style Lab"the event includes group dance lessons.
When:
Saturday January 1
Summadayze
, a Melbourne institution since 1999 that has gone on to be a national event, kicks off the New Year with an enormous dance music party held at the Sidney Myer Music Bowl with a huge line up of performers and DJs that includes Miami Horror, Chromeo and Zombie Disco Squad.
When:
Saturday January 1
Global Sound Festival
, held at Shed 4 in Docklands, marks New Year's Day with a staggering line up compiled by of Melbourne's Best Clubs, Dj's And Promoters. Old School Bands, Burlesque Performers and guest International DJs will perform in massive inside and outside areas along the water.
When:
Saturday January 1
New Year's Eve
City of Melbourne New Year's Eve Celebrations
presents the annual fireworks spectacular along with entertainment on offer throughout the city with highlights that include the free Family Festival at Yarra Park with a free concert, activities and guests that include Guy Sebastion and Yo Gabba Gabba.
When:
New Year's Eve - Friday December 31
Life's a Beach Party
, held at the Riverview Function Centre in Footscray, is an event that will ring in the New Year with the Riverview transformed into the Ultimate Beach Shack. With great views of the fireworks over the city, the night includes a Top DJ and two party rooms.
When:
New Year's Eve - Friday December 31
Minsky's Big Bang Burlesque NYE
Casino Royale NYE | 3 Station Pier
New Orleans | New Years Eve @ Longroom
NYE @ Platform28
Life is a Cabaret | NYE @ Burlesque Bar
View MANY MORE New Year's Eve Events
School Holiday Guide

Check out our
School Holiday Guide
for all the latest on what to do with the kids during the Summer Holidays running until Sunday February 6. The holiday guide offers some of the best things to do over the holiday period for the young and young at heart, with events, tours and holiday care programs.. all in marvelous Melbourne!
View School Holiday Guide
Melbourne Playgrounds
is an online guide to thousands of Melbourne activities and playgrounds for the entire family. With extensive information about play centres, playgrounds, sports parks and more, you'll also find many free activities to entertain the kids over the holidays.
More about Melbourne Playgrounds
Creepy Crawlies
, Frankston's annual Sand Sculpting Australia Exhibition, brings together the best sculptors from around the world and Australia to create enormous yet finely detailed sculptures that show wonderful world of Creepy Crawlies with beetles, bugs, butterflies, spiders and more.
When:
December 26 to April 26
Exhibitions - Art | Festival | Show
Joseph Kosuth
will be exhibiting at Southbank's Australian Centre for Contemporary Art with installations inspired by Samuel Beckett's writings. Fabricated in blacked out warm white neon against a matte black space, the installations will feature alongside three other historic installations by Kosuth.
When:
Until February 27 - Closed Mondays
The Crooked Staffe: Cricket in Print
, presented by the Melbourne Cricket Club library, offers a rare insight into the way cricket has been portrayed in print over the last four centuries with novel items that include the first printed rules of cricket, written on a handkerchief from 1744.
When:
Until February 4
Luminous Cities
, presented by NGV International, features photographs from the NGV collection, which display how photographers past and present have viewed cities as historical sites and architectural utopias with the way they present the cities ever changing like the cities themselves.
When:
Until March 13
Look! The Art of Australian Picture Books Today
, held at the State Library of Victoria, is a free exhibition that will delight people of all ages. Celebrating the worlds and stories in picture books, it features original artwork, sketches and drawings by more than 40 Australian illustrators.
When:
Until May 29
Summer Salon Show
, held at Armadale's Firestation Print Studio, showcasing the work of the art studio's members. Fostering creativity and innovation through printmaking, the Summer Salon exhibition features a diverse range of prints on display with works available to purchase.
When:
December 8 to January 14
Siemens RMIT Fine Art Scholarship Awards
will be exhibiting works by this year's entrants at Swanston Street's RMIT Gallery. Celebrating its 10th year, the exhibition will feature works by 46 short listed artists with ceramics, drawing, fine art, photography, jewellery and other media.
When:
November 26 to January 8
Dreams Come True
, held at ACMI in Federation Square, showcases over 70 years of Disney animation with an exhibition that features over 600 original artworks, maquettes and animation cells from films such as Cinderella and the upcoming film Tangled, based on Rapunzel.
When:
November 18 to April 26
Crime Scene
, showing at the Victorian Archives Centre in North Melbourne, is a special exhibition presented by Victoria Police Historical Services. A collection of photographs taken at Victorian crime scenes during the 1920s to 1950s, it features criminal prosecution documents of Squizzy Taylor.
When:
Until January 30 - Weekdays
View More Exhibitions
Expos, Launches & Open Days
Vodafone Ashes Live Site
, located at St Kilda Beach, offers great cricket fun and the atmosphere of an enthralled crowd with Channel Nine's live broadcast of the cricket broadcast on a big screen staged on the main beach. Free to attend, there's also a VIP Lounge for Vodafone and 3 customers.
When:
Until Thursday December 30
Restoration of the B-24 Liberator Bomber
, Australia's last B-24 Liberator long range heavy bomber and one of only eight remaining in the world, is available for public viewing with people invited to watch the restoration taking place in a World War II hangars on the old Werribee airfield.
When:
Tuesdays, Thursdays & Sundays
Car Shows
FX-FJ Nationals
, presented by The Australian Early Holden Federation is a special event that celebrates Australia's own classic cars with a four-day program held at Shepparton Showgrounds. Along with a special dinner for car owners, the event includes a Show & Shine day and driving runs.
When:
Tuesday to Friday, December 28 to 31
View More Expos & Launches
|
View More Open Days
Performances & Theatre
The Comedy of Errors
, performed at Melbourne's Royal Botanic Gardens, sees the Australian Shakespeare Company lift Shakespeare's hilarious text to new heights with the classic tale of two sets of identical twins, separated at birth, offering plenty of farce when they end up in the same town.
When:
January to March
Le Grand Cirque
, appearing at Melbourne's Regent Theatre, is an extraordinary and thrilling performance of group acrobatics and white-knuckle stunts with an international company of over 40 exceptional performers hand-picked from Brazil, Canada, Russia, Mongolia, Europe and China.
When:
December 30 to January 23
Hairspray
, the ultimate feel good musical based on the cult movie by John Waters, will hit the stage in Melbourne at the Princess Theatre. Set in the USA town of 1960s Baltimore, the production follows the life of Tracy Turnblad, a big girl with big hair and an even bigger passion to dance.
When:
Until January 30
|
Book Now
Mary Poppins The Musical
, held at Melbourne's Her Majesty's Theatre, brings the classic books and beloved Disney film to the stage with a spectacular production that includes all of the best loved songs from the film including Chim Chim Cheer-ee and Supercalifragilisticexpialidocious.
When:
Until February 13
|
Book Now
Classical, Choral & Recitals
Live the Music
, presented by the Australian Pops Orchestra, is a special New Year's Eve concert held at the Arts Centre, where the 60 piece orchestra will be joined by some of Australia's best performers including James Morrison, The Phantom of the Opera lead Donald Cant and other guests.
When:
Friday December 31 - 2pm & 8pm
Burlesque, Cabaret & Dance
Dancot Gribu!
is a performance held at St Kilda's National Theatre as part of the Australian Latvian Arts Festival. Narrated both in English and in Latvian, the production features colourful folk costumes and traditional folk music as it tells the tale of a girl born into a Latvian family.
When:
Wednesday December 29 - 6pm
View More Performances & Concerts
Entertainment & Nightlife
FourPlay
, presented each week at the Moroccan-inspired Pause Bar in Balaclava, offers a night where you can enjoy the music of four different local bands, with up-and-coming independent artists given the chance to perform their music, playing a set each of their original material.
When:
Every Thursday
Urgent Blood
will be playing regularly at the Blue Tile Lounge in Fitzroy, with weekly performances that feature special guests. In a mix that echoes Black Flag, Zeke and The Bronx, blood, sprained ankles, mangled mic stands and agressive soundguys are the norm for their shows.
When:
Thursday December 30
The Wanderer
, featured as part of Triple J's Unearthed, will be appearing at 303 in Northcote. With a reputation for performing outstanding funk that belies their young age, The Wanderer were also winners of the Foot-in-the-Door competition, held as part of Queenscliff Music Festival.
When:
Sunday January 2 - 8pm
Lightspeed Champion
, returning to Australia to appear at the Pyramid Rock Festival, will also be making an appearance at the East Brunswick Club. Performing with Brooklyn based band Spacecamp, Lightspeed Champion's renowned music spans 70s-rock pomp to ukulele-based chamber-pop.
When:
Sunday January 2
View More Live Gigs
Cinema
Rooftop Cinema
flickers into action with film screenings of everything from cult favourites to new releases and documentaries, literally offering the height of entertainment with screenings held on the rooftop of Swanston Street's Curtin House along with the rooftop bar.
When:
Until March - Tuesdays to Sundays
St Kilda Openair Cinema
offers an eclectic mix of live music and entertainment provided by local and national artists. Held on the rooftop of St Kilda Sea Baths, the cinema features a diverse program that includes retro classics, family films, documentaries and shorts from selected film festivals.
When:
Until February 26
Moonlight Cinema
, held at the Royal Botanic Gardens, is Melbourne's picturesque open-air cinema with a program including latest releases, contemporary films and cult classic. A great way to spend a night out with friends and family, you can bring your own picnic or buy food there.
When:
Until March 20
View More Cinema Events
Melbourne For Kids
Family Day at Collingwood Children's Farm
is a special children's event held each month with each family day featuring a theme that matches activities provided for kids. Activities include hayrides, a BBQ and much more to make it a great day out for the kids and family.
When:
Sunday January 2 - Only $16 Per Family
Polly Woodside
, the main exhibit of Melbourne's Maritime Museum, re-opens to the public to bring back the nautical charm that has long captivated children. Celebrating the re-opening of the historic ship, during school holidays there'll be special performances, theme days and more.
When:
January 3 to 28 - Various Dates
Circus
Silvers Grand Magic Circus
will be holding performances in Mornington. Established in 1976, Silvers Grand Magic Circus offers a great show for people of all ages with performers including everything from jugglers and clowns to acrobats, international performers and more.
When:
Until January 16 - Mornington
View More Children's Events
Markets, Fetes and Fairs
Melbourne Market Guide
View MARKETS calendar
to make the most of the rare sunny days (it's a coin toss, isn't it!) and head to one of Melbourne's many excellent markets, fetes and fairs for a bargain!

A growing number of food, produce and even wine markets are always popping up around the suburbs. And don't forget garage sales!
Fetes Fairs & Shows
Art & Craft Markets
Food & Produce Markets
Swap Meets
Garage Sales This Weekend
Sporting Events
Cricket
Boxing Day Test
, the biggest event on Australia's cricketing calendar begins this week when the Boxing Day Test match sees Australia takes on England.
Australia vs England
December 26 to December 30
Melbourne Cricket Ground (MCG)
Soccer
Hyundai A-League - Week 21
Melbourne Heart v North Queensland Fury
Sunday January 2 - 5pm
AAMI Park, Melbourne
The Trots
Country Racing Victoria
represents racing clubs in outer metropolitan areas and small clubs in rural areas with race programs that include special days with kids' entertainment.
Highlights
Dec 30 - Yarra Valley Racing Leader Kids Day Out
Race Dates:
December 28 to 31
Fun Runs & Walks
Infolio Portsea Twilight
, offers eager sporty participants the perfect opportunity to begin the New Year with a bang as they take part in a Fun Run and Walk along one of Australia's most scenic and challenging courses through the roads and trails of the Point Nepean National Park.
When:
Sunday January 2 - Registration Required
Shaggy Dog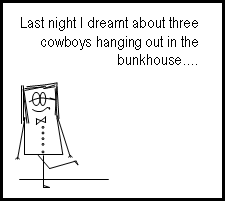 Shaggy Dog by Deej
-
Click Here to find what happens!
Let Melbourne Know...
Advertise Your School Fete, Fair or Carnival FREE!
Everyone wants to support their local school by going to their annual fundraiser. Last year we promoted a whopping 1,200 school events. So, make sure you let your school organizers know they can list their fete, fair or carnival for
FREE @ OnlyMelbourne!
Add Your Event for FREE Today!!
OnlyMelbourne Welcomes..
Each week we highlight some of the new business listings in the OnlyMelbourne Business and Services directory.
The Entrance
, a 90-second cinematic masterpiece, kicks off Heineken's latest global brand campaign with the cinematic extravaganza featuring more than 100 actors playing a part in the blockbuster along with 12 additional online teasers that reveal the secret back-stories of key characters.
Watch The Entrance Today!
This week we also suggest the following:
Piano Time
- Piano Specialists in in South Melbourne...
The Balloonery
- Balloon & Party Supplies...
Glamazon Shoes
- Plus size women's shoes...
Ozone Tint
- Tinting specialists for home & car...
View More of the Latest Listings at OnlyMelbourne!
Advertise your Business for FREE!!
Advertising your business with OnlyMelbourne is easy to do by following a few simple steps, and best of all, it's FREE! By advertising your business you can easily reach thousands of people on Melbourne's most comprehensive guide.
Advertise your Business for FREE!!
You Can Help
There are many social causes that are relevant to people from all walks of life, many of which rely on public support to better the community or assist those who are less fortunate or to benefit others. This week we ask you to consider the following..
No Tan Jan
, an initiative of The Warwick Foundation, Australia's first and only organisation focused on supporting 18 to 40 year olds with cancer, is all about ditching the solarium and sunbaking to embrace a fake tan in January, while also raising funds for all young adults with cancer.
When:
During January
|
Register Today!
Trivia
A Wheelie Big Deal!
The world record for the largest human wheelbarrow race was broken in 2008 on September 9th when Melbourne's own Carey Baptist Grammar School in Kew set out to break the previous record that had been held by a high school in Singapore.
Aside from breaking the Guinness World record for the largest number of participants with a staggering number of 1,044 people, one pair of students decided to take it further and managed to break a second world record that day, also breaking the record for the fastest time in a 50-metre Human Wheelbarrow Race by making the distance in just 14.87 seconds.
More on Carey Baptist Grammar's World Record
|
Read Melbourne Trivia...
WHAT'S ON CALENDAR
Speaking of what's on, our
new calendar
allows you to select any day of the year to view everything (everything!!!) on that day in an easy to read, printable display.
-:- View
What's On Calendar
-:- View
Markets Only Calendar
OnlyMelbourne is already iPad friendly, we know, we have one (chuckle) says he with bragging rights!
The Age iPad App
WHAT'S ON RSS FEEDS
We have a range of
RSS Feeds
.
NEWSLETTER
What's On this Week
is an email overview and reminder of the (too many to mention) events happening this week in Melbourne.
Get your copy
of What's On this Week!
FREE ADVERTISING
Advertising
your EVENT at OnlyMelbourne is not only easy, it's
FREE!!
-
Apply Online..
for inclusion in the What's On calendar and newsletter!
❊ Address & Contact ❊
⊜ Newsletter | #208 | What's On this Week Melbourne |
Map
❊ Web Links ❊
→
Newsletter | #208 | What's On this Week
→
Subscribe to OnlyMelbourne - Get your copy of What's On this Week!
→
List Your Business or Event - It's FREE!
→
Events Calendar - Find out What's On any day of the week!
→
Mobile OnlyMelbourne
→
Melbourne for Children | Kids
→
Newsletter | #207 | What's On this Week [Last Week]
❊ COVID-19 Notice ❊
Many locations have gone into lockdown as the state takes action to stop the spread of the deadly coronavirus (COVID-19).
→
Disclaimer
: Check with the operator before making plans
...
Trending HOT

Drive-In Movie Club
Drive-In Immersive Cinema Nights Are Coming to Melbourne Put together by our friends at Hot Tub Cinema, a string of family-friendly, social distancing-safe, drive-in ..

Things to see, hear & do this weekend
Make the most of your weekend in Melbourne with these fabulous events. No city does it better than Melbourne, so get out and discover the very best shows, festivals, ..
---
Update Page