Newsletter | #205 | What's On this Week
Welcome to this week's Melbourne events, exhibitions, sports and community guide for Tuesday to Monday, December 7 to 13, 2010.
This week... Before Christmas swamps us all in the good ol' Green and Red of ribbons, elves and mistletoe, get a bit of the former with some Green-Friendly events that include the Fair Trade and Ethical Festival held at Federation Square where you'll find music, entertainment, fashion and food that comes deliciously guilt-free. There's also the Big Green Festival in Carrum with a twilight carnival of fun, markets and free-range artworks that have never once set brushstroke in a cage.
On the red side of things, you'll find a plethora of concerts, carols and events celebrating Christmas, so if that's your bag of pressies, be sure to have a look at our Christmas carols Guide and our newly revamped Guide to Melbourne's Best Christmas Lights.
Major Events
[email protected]
is a Fair Trade and Ethical Festival held at Federation Square that features displays from ethically minded businesses and services for people of all ages. Free to attend, the festival includes cultural and educational activities along with live music, fashion and kids' activities.
When:
Saturday & Sunday, December 10 & 11
Big Green Festival
, held in Carrum, is a free environmental twilight event that's fun for the whole family with music by Lisa Miller, The Sand Pebbles and other guests, a Short Film Competition, Green Think Action, a Farmers Market, Gourmet Food, Enviro-Inspired Artwork and much more.
When:
Sunday December 12 - 3pm to 8pm
Peel Street Pride Fair
, held in Collingwood as a warm-up to next year's Pride March Victoria, is an all-of-community event for the gay and lesbian community and those who support them. Along with live entertainment, marquees and food, it includes crowning the King and Queen of Pride.
When:
Sunday December 12
Spirit of the Square
presents a range of fabulous Christmas activities for the whole family at Federation Square. Mixing much-loved Christmas traditions with contemporary and often cheeky surprises, attractions include over 100 animal stencils, celebrations and a giant wishing penguin.
When:
December 1 to 30
Music & Arts Festivals
Meredith Music Festival
, with its natural amphitheatre formed by cypress trees, is a standout music festival held halfway between Geelong and Ballarat. With an international food court, an outdoor cinema and more, the line up includes Dirty Three, Little Red, Neil Finn, Custard and The Heatwave.
When:
Friday to Sunday, December 10 to 12
Christmas Guides
Melbourne's BEST Christmas Lights
Our guide to Melbourne Christmas Lights has reached its 10th anniversary and to celebrate (and make life easier for all), we've launched a brand new web site called
Christmas Lights Melbourne
where you can list your own lights or any others you know of in your area for FREE!!
Christmas Carols Guide
- With Christmas approaching, you'll find many events held across Victoria that include not only the traditional Carols by Candlelight, but also plenty of fun and attractions for the children before the big sing-a-long, with most Carol events also free to attend.
View OnlyMelboure's Christmas Carols Guide
Exhibitions - Art | Festival | Show
Kin
, presented by Kinross House in Toorak, is an exhibition by Lucille and Maria Richardson, two kindred spirits who have joined forces to create this joint show featuring Lucille's photography inspired by a deadpan documentary style, and Maria's works exploring colour, space, and line.
When:
December 9 to 22
Opening Night:
Thursday December 9 - 7:30pm
New Collectables Art Auction
is a chance for one night for buyers to purchase unique artworks by RMIT students at remarkable prices. Featuring quality contemporary artwork from Melbourne's most promising new artists, works are available for viewing before the popular yearly auction.
Viewing & Backroom Sales:
December 8 & 9 - 11am to 5pm
Auction:
Thursday December 9 - 5:30pm
Summer Salon Show
, held at Armadale's Firestation Print Studio, showcasing the work of the art studio's members. Fostering creativity and innovation through printmaking, the Summer Salon exhibition features a diverse range of prints on display with works available to purchase.
When:
December 8 to January 14
Open Day & Launch:
Saturday December 11
Piers Bateman
will be exhibiting work at Montsalvat Artist's Retreat in Eltham with works including earlier and recent pieces. An Australian born artist, Piers Bateman has devoted his life to painting and is represented in major public, private and corporate collections across the world.
When:
Until January 30
Not a Christmas Show
, held at MARS Gallery in Port Melbourne, offers an often caustic, yet playfully witty, response to the commercialisation of Christmas with works by artists that include Bill Sampson, Priscilla Bracks, Emma Davies, Gregory Elms, Kes Kennedy and others.
When:
Until December 20
ADEC Artability
features work by 93 ethnic artists of all ages with origins from nations that include Africa, Poland, Russia, Armenia and more, which will be shown at a special art exhibition staged at that Atrium of Federation Square, showcasing over 150 artworks that celebrate Summer.
When:
December 6 to 14
Beaumaris Art Group Exhibition
, held at the group's studios, showcases the works of members with many of the featured artworks available for sale. A vibrant and industrious group, they were formed in 1953 by a small band of friends when Beaumaris was still developing its character.
When:
December 4 to 12
Resist
, presented at Red Gallery in Fitzroy North, is this year's RMIT Printmaking Graduate Exhibition. Playing with the notions of process, materiality and politics, the works display a wide range of concepts and mediums that explore themes of gender, globalisation, identity and sustainability.
When:
Until December 11 - Wednesday to Saturday
Siemens RMIT Fine Art Scholarship Awards
will be exhibiting works by this year's entrants at Swanston Street's RMIT Gallery. Celebrating its 10th year, the exhibition will feature works by 46 short listed artists with ceramics, drawing, fine art, photography, jewellery and other media.
When:
November 26 to January 8
A3 Small Art Show
, held at the For Walls Gallery of Melbourne's Miss Libertine, features the work of 50 artists including Miso, Ghetto Kitty and Kirpy. With all works created in a compact A3 size, a portion of proceeds from sales will go to Room to Read, a charity that develops literacy skills.
When:
Until December 10
Upper Yarra Artisans Wrap Up
, held at Warburton's Upper Yarra Arts Centre, is an end of year group exhibition of creations by local artisans offering a unique selection of original artworks and handcrafts for that special Christmas gift with jewellery, sculpture, wool craft, painting and more.
When:
November 27 to December 22
Mulana: Spirit
, presented as part of the Bunjilaka Community Exhibition Program at Melbourne Museum, is a series of artworks by Victorian Koorie artist Megan Cadd who uses installations, sculpture, paintings and prints to explore key events and discoveries in her life over the last few years.
When:
November 19 to April 10
Dreams Come True
, held at ACMI in Federation Square, showcases over 70 years of Disney animation with an exhibition that features over 600 original artworks, maquettes and animation cells from films such as Cinderella and the upcoming film Tangled, based on Rapunzel.
When:
November 18 to April 26
Crime Scene
, showing at the Victorian Archives Centre in North Melbourne, is a special exhibition presented by Victoria Police Historical Services. A collection of photographs taken at Victorian crime scenes during the 1920s to 1950s, it features criminal prosecution documents of Squizzy Taylor.
When:
Until January 30 - Weekdays
The Amazing Bodies Exhibition
, held at Waterfront City in Docklands, is a chance to explore nature in a unique way with amazing displays of natural anatomical wonders. Using real body specimens, perfectly preserved, the exhibition shows muscular and bone structure in a captivating display.
When:
Until January 31
Ashes to Ashes: Cricket's Cracking Rivalry
, a new exhibition held at the National Sports Museum at the Melbourne Cricket Ground, traces the history of cricket's greatest rivalry, The Ashes. Highlights include the bat used by Don Bradman to score a century on the MCG in 1929.
When:
November 12 to March 20
ROCK CHICKS
, presented at Melbourne's Arts Centre, is an exhibition that celebrates women in Australian music with many of the items on loan from the artists themselves. The exhibition covers a wide range of genres, showcasing the likes of Chrissy Amphlett , Deborah Conway and others.
When:
November 6 to February 27
Mirror
, held at Melbourne Museum, is an exhibition of selected works by renowned children's author and artist Jeannie Baker. Exploring the connections of two boys from two very different countries, her collages use rich textures and brilliant colours to create three-dimensional scenes.
When:
November 5 to February 13
Phar Lap
will be the focus of a special exhibition held at the Melbourne Museum. Marking the 150th running of the Melbourne Cup and the 80th anniversary of Phar Lap's historic win, his impressive skeleton will be on display, on loan from Wellington's Te Papa Tongarewa Museum.
When:
Until January 30, 2011
Expos, Launches & Open Days
The Great SHOP Xmas Drop
, presented by fashionista magazine, Shop Til You Drop, offers Melburnians the chance to receive some great prizes when the SHOP team will place amazing designer pressies around Melbourne's CBD with clues sent out via twitter on where to find them.
When:
Friday December 10
Wellness & Lifestyle Expo
, taking place at Eltham Town Hall, has something to offer everyone with the expo featuring over exhibitors that can offer advice about stress management and natural beauty products, answer questions on natural and safe supplements and much more.
When:
Sunday December 12 - 10am to 5pm
Restoration of the B-24 Liberator Bomber
, Australia's last B-24 Liberator long range heavy bomber and one of only eight remaining in the world, is available for public viewing with people invited to watch the restoration taking place in a World War II hangars on the old Werribee airfield.
When:
Tuesdays, Thursdays & Sundays
You Can Help
There are many social causes that are relevant to people from all walks of life, many of which rely on public support to better the community or assist those who are less fortunate or to benefit others. This week we ask you to consider the following..
The Kmart Wishing Tree Appeal
, Australia's largest Christmas gift appeal, supports some of the largest welfare organisations and has given more than 4.9 million gifts over the past 22 years. Trees can be found nationally in Kmart stores, with gifts collected up until Christmas Eve.
When:
Until December 24
Performances & Theatre
Bette Davis: Memoirs and Martinis
, with David Morris and Tom Halls, is inspired by memoirs from Bette Davis' life, woven with re-workings of classic songs that reflect the events of her colourful life. Accompanied by Peter De Jager on piano, it's held at South Melbourne's Butterfly Club.
When:
Friday to Sunday, December 10 to 12
The Wizard Of Oz: The Play
, presented by Heidelberg Youth Theatre, features an all star cast and crew who are eager to showcase this timeless masterpiece that follows the adventures of Dorothy, one of literature's most beloved characters, along with the Scarecrow, Lion and Tin Man.
When:
December 10, 11, 15, 16, 17 & 18
CIAO Christmas Special
is a unique dance and theatre presentation of a young man as he immigrates to Australia from Italy. Filled with laughter, comedy, dance and emotion, the Italian themed showcase features an entertaining live band. It's held at Epping's Casa D'Abruzzi Club.
When:
Saturday December 11
The Nightwatchman
, presented by If Theatre at St Kilda's Theatre Works, tells the story of Bill, a man who has lived a life amongst the rambling beauty of his old family home. Now blind, when his children returned to move him away, all three discover tender memories of the past they've shared.
When:
Until December 12 - Wednesdays to Sundays
Creditors
, presented by Red Stitch Actors Theatre in St Kilda, is a darkly comic tale of vengeance, jealousy and psychological warfare as a young husband, awaiting the return of his new wife, falls under the sway of a confidant in this savagely witty version of Strinberg's battle of the sexes.
When:
Until December 18 - Wednesdays to Sundays
Songs for Nobodies
is a performance portraying five anonymous women whose brushes with fame had a profound effect on their lives, interleaved with the songs that gave them heart. Held at Melbourne's Arts Centre, the show features the songstress, Bernadette Robinson.
When:
November 5 to December 18
Hairspray
, the ultimate feel good musical based on the cult movie by John Waters, will hit the stage in Melbourne at the Princess Theatre. Set in the USA town of 1960s Baltimore, the production follows the life of Tracy Turnblad, a big girl with big hair and an even bigger passion to dance.
When:
Until January 30
|
Book Now
Mary Poppins The Musical
, held at Melbourne's Her Majesty's Theatre, brings the classic books and beloved Disney film to the stage with a spectacular production that includes all of the best loved songs from the film including Chim Chim Cheer-ee and Supercalifragilisticexpialidocious.
When:
Until February 13
|
Book Now
Classical, Choral & Recitals
Don't Stop Believing
, performed by LOW REZ, the Melbourne Male Pop Choir, at Glen Eira town hall in Caulfield, is a concert to get your feet tapping to songs such as Uptown Girl and Take a chance on me. A portion of all proceeds will go towards helping the Australian Children's Cancer Institute.
When:
Saturday December 11 - 3pm
Opera in the Laneways
, presented by La Prima Opera at Melbourne's Guildford Lane Gallery, showcases a collection of Australia's finest opera singers performing the most beautiful music ever written with arias that are sure to delight opera enthusiasts and new comers alike.
When:
Saturday December 11 - Bookings Essential
Shakuhachi Chamber Music Concert
, held at Melba Hall in Parkville's Melbourne Conservatorium of Music, features new works for shakuhachi flute and piano with three winning pieces from the Shakuhachi Chamber Music Composition Competition performed by Andrew MacGregor.
When:
Saturday December 11 - 3.30pm
Christmas & Carol Concerts
Sing Nowell
is a series of special concerts presented by the Tudor Choristers, appearing at Our Lady of Victories Basilica in Camberwell and St Patrick's Cathedral in East Melbourne. Celebrating Christmas, their carols are a mixture of the traditional and the less well known from different eras.
When:
Tuesday & Friday, December 7 & 10 - 8:30pm
Classical Christmas Concert
, a free performance held at East Melbourne's German Lutheran Trinity Church, features musicians Anthony Halliday on organ and Geoffrey Payne from the Melbourne Symphony Orchestra playing trumpet with a program including works by Bach, Daquin and more.
When:
Wednesday December 8 - 7pm
A Renaissance Christmas
, held at Southbank's Melbourne Recital Centre, is a concert performance featuring The Consort of Melbourne, a professional vocal ensemble, who will perform sixteenth-century pieces with La Compaņia, Australia's premiere Renaissance instrument ensemble.
When:
Thursday December 9 - 7:30pm
The Ashton Smith Singers
will be holding Christmas concerts at the Sacred Heart Church in Kew where they'll perform a wide range of music for the festive season. In the group's 30th Anniversary year, guests include Tenor, Roy Best and Sopranos, Eleanor Kerr and Catherine Bolzonello.
When:
Friday to Sunday, December 10 to 12
Christmas Carols in Stonnington
brings a stocking's worth of fun to the City of Stonnington, celebrating the biggest holiday event of the year offering free performances of Christmas Carols that include free entertainment for children, fireworks and the ever-popular Carols by Candlelight.
Ardrie Park:
Saturday December 11 - 4pm to 8pm
Christmas to Candlemas
, by Ensemble Gombert at Kew's Xavier College Chapel, features works by composers known to have been Palestrina's students. Melbourne's outstanding chamber choir, Ensemble Gombert is noted for its pure intonation and historic approach to choral sound and style.
When:
Saturday December 11 - 8pm
Heidelberg Choral Society
will present a special Christmas Concert that celebrates Gounod's Mass for St Cecilia along with other works that honour themes of love, beauty and Christmas. With a program that includes carols for the audience to sing, they'll perform in East Ivanhoe.
When:
Saturday December 11 - 2.30pm & 8pm
Christmas with the Australian Boys Choir
, held at Clayton's Monash University, offers a program that features Benjamin Britten's A Ceremony of Carols, written in 1942 and first performed by the Australian Boys Choir in 1967. Harpist, Delyth Stafford, will join the choir for this work.
When:
Sunday December 12 - 3pm
Christmas with the Band
, held at Nunawading's Whitehorse Centre, is a special concert presented by the City of Whitehorse Band. With vocals from Daina Jowsey, their concert has an emphasis on music from shows and brass bands from the Swing era along with the odd carol or two.
When:
Monday December 13 - 8pm
Burlesque, Cabaret & Dance
The Nutcracker
, presented by National Theatre Ballet School in St Kilda, celebrates the world's most loved Christmas ballet with a spellbinding performance that features a 4 metre Christmas tree shimmering like diamonds, penguins playing on sleighs and the beautiful Snow Queen.
When:
Friday & Saturday, December 10 & 11
Bacchanalia
, held at Burlesque Bar in Fitzroy, offers a night of comedy, horror, burlesque and theatre with The Burlesque Circus at The End of The World. Hosted by Mark Casamento in the role of the legendary Alexander Tournier, it features acts of great skill, daring and entertainment.
When:
Sundays December 12 & 19 - Doors Open 7pm
Salty Clams
, presented by Kaye Sera, an award winning drag identity best known for her quirky cabaret shows and media work on Channel 31, is an intelligently naughty examination of the porn industry. Regular performances are held at the Lobster Lounge in St Kilda.
When:
Fridays Until December 24
Entertainment & Nightlife
The John Montesante Quintet
, performing at The Commune Cafe Bar, brings a hint of New York Be-Bop to Melbourne with performances that include timeless Jazz standards and improvisations by John Montesante and some of the finest, hottest Jazz players in town.
When:
Thursday December 9 - 5:45pm to 8:45pm
Urgent Blood
will be playing regularly at the Blue Tile Lounge in Fitzroy, with weekly performances that feature special guests. In a mix that echoes Black Flag, Zeke and The Bronx, blood, sprained ankles, mangled mic stands and agressive soundguys are the norm for their shows.
When:
Thursdays in December
Bon Jovi
will be performing live at Rod Laver Arena as part of The Circle world tour. With the brand new stadium stage production featuring one of the biggest sets ever seen in this country, 800,000 watts of sound and high definition video technology, it will blow fans away with the must-see concert.
When:
Friday December 10
|
Book Now
Gorillaz
, the world's first virtual band, which began a decade ago as the brainchild of music virtuoso, Damon Albarn and animator Jamie Hewlitt, will appear at Rod Laver Arena. With songs from all three of their critically acclaimed albums, the live show features video animation, artwork and film.
When:
Saturday December 11
Visible Sessions
, presented by Multicultural Arts Victoria, is a series of free concerts held at the Curve Bar Garden of the Arts Centre. Providing exposure for emerging local artists of culturally diverse backgrounds, featured musicians work with an established mentor prior to each performance.
When:
Until December 11 - Fridays & Saturdays
Cinema
Dalai Lama Renassiance
will be screening at Richmond's Yoga in Daily Life as part of a Film and Dinner Evening. With an introduction by special guest, Producer and Director, Khashyar Darvich, the documentary is narrated by Harrison Ford and offers an insightful portrait of the Dalai Lama.
When:
Saturday December 11 - Bookings Required
Rooftop Cinema
flickers into action with film screenings of everything from cult favourites to new releases and documentaries, literally offering the height of entertainment with screenings held on the rooftop of Swanston Street's Curtin House along with the rooftop bar.
When:
Until March - Tuesdays to Sundays
St Kilda Openair Cinema
offers an eclectic mix of live music and entertainment provided by local and national artists. Held on the rooftop of St Kilda Sea Baths, the cinema features a diverse program that includes retro classics, family films, documentaries and shorts from selected film festivals.
When:
Until February 26
Melbourne For Kids
Christmas Cabaret
, held at ArtPlay located in Birrarung Marr by the Yarra River, is an afternoon of circus, stories, silliness, and a good, old-fashioned sing-a-long presented by the ArtPlay elves. With plenty of fun for everyone, this show will get the whole family into the festive spirit.
When:
Sunday December 12 - Bookings Essential
Peter Combe's Christmas Show
, featuring The Crunchy Munchy VERY Sticky Xmas Band, highlights the performer's appeal with audiences now spanning the gap between young and old with a matinee show for families and an evening show for the grown-ups at Richmond's Corner Hotel.
When:
Saturday December 11 - 1:30pm & 8:30pm
Box Hill Miniature Steam Railway Society
, a group of Miniature Steam Railway enthusiasts, will be conducting a public run, offering a chance for children to ride their wonderful miniature railway along a track that winds through the picturesque surrounds of Elgar Park.
When:
Sunday December 12 - 11am to 4pm
Humpty Dumpty
, the much loved nursery rhyme will be performed as an inspired pantomime with special performances for children held at the beautiful venue of the National Trust listed Labassa in North Caulfield. As part of performances, there'll be refreshments for those attending.
When:
December 11 & 12 - Bookings Essential
Harbour Town's Christmas on Ice
sees the Medibank Icehouse transformed into the North Pole of Melbourne this Christmas with General Skating under the gleaming lights of the North Pole, a brand new Christmas Spectacular ice show and plenty of FREE kids activities in December.
When:
December 2 to 24
Storytime at Rippon Lea Gardens
gives families the chance to sit down in Elsternwick's beautiful Rippon Lea Gardens, relax on the sweeping lawns and immerse yourself in a delightful selection of enchanting and imaginative tales, narrated by veteran storyteller Debbie Stein-Fooks.
When:
Thursdays Until April - Entry Applies
Crown's Christmas Spectacular
transforms the grand Atrium into a magical Christmas carnival. Presented each year to entertain children, a cavalcade of Christmas characters perform regularly, with this year's display also including a new 'Big Top' animatronic feature.
When:
November 21 to January 2
Myer Christmas Windows
are an iconic part of Melbourne Christmas with each year offering a specially selected theme - chosen from a story book, nursery rhyme, a film or even the theatre - brought to life in an animation spectacular that ignites the imagination and Christmas spirit in all.
When:
On Display Until January
Markets, Fetes and Fairs
Pyramid Hill Lions Progress Fair
, held at the Mechanics Institute Hall of Pyramid Hill, is an annual event for people of all ages with attractions that include a dunking machine, showbags, a Jumping Castle, street stalls, photo's with Santa, Face Painting and performances by local children.
When:
Friday December 10 - 4pm to 7pm
Meeniyan Antiques Fair
brings together a broad range of antique dealers offering vintage items that include antique furniture, clocks, art deco items, art nouveau, pottery, ceramics, chinaware, vintage jewellery and other items rare and collectable. It's held at Meeniyan Town Hall.
When:
Saturday December 11
Mini Christmas Fair Exhibition
, presented by the Handweavers & Spinners Guild of Victoria at their guild rooms in Carlton North, offers many great gift ideas in one location. The exhibition features a wide range of items including Christmas ornaments, cards, stockings and toys.
When:
Until December 17 - Tuesdays to Saturdays
Melbourne Market Guide
View MARKETS calendar
to make the most of the rare sunny days (it's a coin toss, isn't it!) and head to one of Melbourne's many excellent markets, fetes and fairs for a bargain!

A growing number of food, produce and even wine markets are always popping up around the suburbs. And don't forget garage sales!
Fetes Fairs & Shows
Art & Craft Markets
Food & Produce Markets
Swap Meets
Garage Sales This Weekend
Let Melbourne Know...
Advertise Your School Fete, Fair or Carnival FREE!
Everyone wants to support their local school by going to their annual fundraiser. Last year we promoted a whopping 1,200 school events. So, make sure you let your school organizers know they can list their fete, fair or carnival for
FREE @ OnlyMelbourne!
Add Your Event for FREE Today!!
OnlyMelbourne Welcomes..
Each week we highlight some of the new business listings in the OnlyMelbourne Business and Services directory.
This week we suggest the following:
Clandestine Manifesto
- Daily showcase of photography...
Become a Junior Ranger
- Holiday fun in Victoria's Parks...
The Design Exchange
- Designer Craft Market in Ballarat...
Serendipity Maternity Wear
- Maternity Wear Online...
View More of the Latest Listings at OnlyMelbourne!
Advertise your Business for FREE!!
Advertising your business with OnlyMelbourne is easy to do by following a few simple steps, and best of all, it's FREE! By advertising your business you can easily reach thousands of people on Melbourne's most comprehensive guide.
Advertise your Business for FREE!!
Sporting Events
Soccer
Hyundai A-League - Week 17
Melbourne Heart v Newcastle Jets
Wednesday December 8 - 7pm - AAMI Park, Melbourne
Hyundai A-League - Week 18
Melbourne Heart v Melbourne Victory
Saturday December 11 - 7pm - AAMI Park, Melbourne
Dance Sports
Australian DanceSport Championship
, held at Hisense Arena, plays host to dance lovers from across the globe with the colourful event attracting over 1700 competitors from around Australia, New Zealand, Asia and Europe for dance styles that include Latin American, New Vogue and more.
When:
Friday to Sunday, December 10 to 12
Sailing
ISAF Sailing World Cup, Sail Melbourne
will set sail again this year with the first leg of the prestigious event held in Melbourne as the world's top sailing talent descend on the state-of-the-art surroundings of Sandringham Yacht Club for engaging on-shore events and activities.
When:
December 12 to 18
The Trots
Country Racing Victoria
represents racing clubs in outer metropolitan areas like Werribee and Mornington along with small clubs in rural areas such as Edenhope and Towong.
Highlights
Dec 10 - Mildura Racing Club's Xmas Party Twilight Meeting
Race Dates:
Tuesday to Monday, December 7 to 13
Shaggy Dog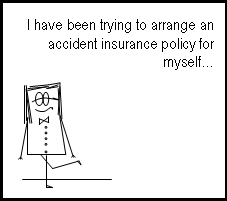 Shaggy Dog by Deej
-
Click Here to find what happens!
Trivia
The Name's Theatre... Sun Theatre..
The Sun Theatre in Melbourne's west first opened in 1938. After many changes that included a stint as a Greek cinema in the 60s, and closure during the 70s, still stands today as one of Melbourne's numerous theatres that honours its original art deco architecture.
The owner, Michael Smith, is such an avid film lover that he even drives a James Bond-style
Aston Martin
with the plates OHMSS -
'On Her Majesty's Secret Service.'
More about The Sun Theatre..
|
Read Melbourne Trivia...
WHAT'S ON CALENDAR
Speaking of what's on, our
new calendar
allows you to select any day of the year to view everything (everything!!!) on that day in an easy to read, printable display.
-:- View
What's On Calendar
-:- View
Markets Only Calendar
OnlyMelbourne is already iPad friendly, we know, we have one (chuckle) says he with bragging rights!
The Age iPad App
WHAT'S ON RSS FEEDS
We have a range of
RSS Feeds
.
NEWSLETTER
What's On this Week
is an email overview and reminder of the (too many to mention) events happening this week in Melbourne.
Get your copy
of What's On this Week!
FREE ADVERTISING
Advertising
your EVENT at OnlyMelbourne is not only easy, it's
FREE!!
-
Apply Online..
for inclusion in the What's On calendar and newsletter!
❊ Address & Contact ❊
⊜ Newsletter | #205 | What's On this Week Melbourne |
Map
❊ Web Links ❊
→
Newsletter | #205 | What's On this Week
→
Subscribe to OnlyMelbourne - Get your copy of What's On this Week!
→
List Your Business or Event - It's FREE!
→
Events Calendar - Find out What's On any day of the week!
→
Mobile OnlyMelbourne
→
Melbourne for Children | Kids
→
Newsletter | #204 | What's On this Week [Last Week]
❊ COVID-19 Notice ❊
Many locations have gone into lockdown as the state takes action to stop the spread of the deadly coronavirus (COVID-19).
→
Disclaimer
: Check with the operator before making plans
...
Trending HOT

Drive-In Movie Club
Drive-In Immersive Cinema Nights Are Coming to Melbourne Put together by our friends at Hot Tub Cinema, a string of family-friendly, social distancing-safe, drive-in ..

Things to see, hear & do this weekend
Make the most of your weekend in Melbourne with these fabulous events. No city does it better than Melbourne, so get out and discover the very best shows, festivals, ..
---
Update Page