Newsletter | #098 | What's On this Week

Welcome to this week's Melbourne events, exhibitions, sports and community guide for November 17 - November 23, 2008.
This week.. there's the Rye Interfaith Festival with a weekend celebration of many cultures, the Carnegie Street Festival offering fun for the whole family and a visit from Santa for the kids, and Parliament House opens its doors this Sunday with a special tribute to the centenary of women winning the right to vote in Victoria. There's also a very tasty spread of food and wine festivals across the weekend, including the Eltham Amateur Wine Show and the Yarra Valley Strawberry Festival.
There are sport details, special dining offers and info on upcoming events and highlights in beautiful Melbourne, so read on and enjoy!
NEWSLETTER
Not receiving our newsletter?
Get your copy
of What's On this Week!
Major Events Guide
The Rye Interfaith Festival
, held this weekend, brings together many of the world's faith traditions to celebrate unity and understanding with a weekend of music, food, workshops and attractions for people of all ages. Held on the Rye Foreshore Reserve, the festival includes displays of sacred art being created, local and exotic crafts and a wide variety of activities for children such as making Peace Cranes and prayer flags.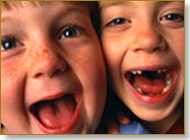 The Carnegie Street Festival
has something for the whole family in this community festival that features free rides, show bands, personality entertainers, food and even special offers from traders and community groups. The day includes the Carnegie Christmas Fair and Sidewalk Sale, Father Christmas' arrival in his Mini Train, and also displays of artwork by local schools. It begins at 10:30am and is held on Koornang Road.
Parliament House Open Day
will be held this Sunday between 11am and 4pm. With an emphasis this year on the centenary that marks when women first achieved the right to vote in Victorian elections, there'll be 100 ceramic figurines displayed on the front steps while the Parliamentary Gardens will also feature some of the performances, projects and activities that honoured the milestone this year.
The Bicycle Film Festival
rolls into Melbourne with the huge
Bikes Rock!
gig at Hifi Bar on Thursday. Running until Sunday, the Bicycle Film Festival offers a program of art, music, films, parties, and related bicycle-related extravaganzas. The Bicycle Film Festival promotes biking through a creative platform of art, music and film that appeals to broad populations in a fun and inventive fashion.
Upcoming Events
NEW LIVE CALENDAR
To find out about future events in Melbourne, have a look at our new calendar, with details about many more events that lie ahead, including Exhibitions, Gigs, Markets, Expos and much more..
View Future Events on any day of the week
(Bee Invasions notwithstanding!)
Exhibitions - Art | Festival | Show
Trolley People
is an exhibition of new works by Melissajay Eagan, examining a beginning fascination with the structure of the trolley and the relationship to its users and the needing and wanting of 'something'. It opens Thursday at The Projects in Collingwood.
Where The Wild Things Are
is an exhibition by Kelly Smith, a Tasmanian artist whose enchanting artwork has featured in Australian and international publications including Vogue. Her exhibition runs at Brunswick's Gallery 696 until next Wednesday.
A Free Ikebana Exhibition
by Shoso Shimbo and his students will be held at Zambesi, located in Flinders Lane, beginning this Saturday. Running until next Friday, the exhibition showcases one of Australia's top floral artists' Japanese flower arrangements.
The Sisters in Harmony Quilt Exhibition
, presented by Seabreeze Quilters, is the second annual exhibition of Japanese and Australian quilts that celebrate 20 years of friendship between City of Hobsons Bay and Anjo. The exhibition is held in Altona until next Sunday.
Pieces of Eight
, North Fitzroy's contemporary jewellery gallery, has welcomed five new jewellery designers to the gallery, including UK artist, Antonella Giomarelli. Work by the new arrivals will be displayed in the gallery window 24 hours a day throughout November.
Warburton goes Digital!
is an intensive week of digital photography by award winning photographer, John Meir. Running until this Sunday, it includes the exhibition Sunrise to Sunset, along with workshops and portrait sessions at Upper Yarra Arts Centre.
NEXT
, by Michael Portley, is an exhibition of landscape paintings with a Victorian flavour, featuring works that vary in approach from abstract to representative. Currently showing at Northcote's Kick Gallery, the exhibition will run until Saturday.
The Kew Cottages Project Media Experience
is a media art installation that explores the lives of the residents of the former Kew Children's Cottages. Using image, video and text, the interactive exhibition is displayed at Hawthorn Town Hall.
Betwixt
, the latest exhibition by Heather Shimmen, features extraordinary detailed lino-cut prints that deal with themes of migration and land. Now showing at Gallery 101 in Collins Street, the exhibition will run until this Saturday.
Liminal
, now showing at RMIT Gallery, is an exhibition of wearable technologies by Melbourne artist, Leah Heiss, whose work has been developed at the threshold of art and science. The impressive exhibition will run until Saturday.
Inner Reflections Beyond The Conscious
is an exhibition of paintings by Visnja Rasic. Exploring themes of truth, conviction and also personal acceptance, it runs until Sunday at the Ochre Gallery, located in Collingwood.
Bye tommorow
is an exhibition about saying goodbye to childhood and the past while simultaneously living with that past into adulthood and the future. Currently running at The Dolls House in Preston, the installation exhibition will run until November 29.
Greenhouse by Joost
is an Australian first in self-sustaining planning with this temporary event venue, currently open at Federation Square. Made entirely from recycled materials, Greenhouse will run until January, open daily as a gallery, cafe and social hub.
Dreams from Loom and Needle
, now showing at RMIT Gallery, is an exhibition of the innovative work of Hannah Pang. Featuring fabrics and designs that use the ancient Chinese silk weaving technique of Kesi and Shibori, the exhibition runs until Saturday.
Expos, Launches & Open Days
The Historic Commercial Vehicle Club
will be holding their 27th Annual Display Day this Sunday at Sandown Racecourse, and Convoy For Kids will be there with the mini semi-trailer, RugRats Haulage, offering free rides for children all day along with free showbags.
Melbourne Symmetry
is a photographic book that will be launched at The Atrium of Federation Square on Saturday. The book promotes our unique city and will be available for purchase with a portion of proceeds to be donated to the Lord Mayors Charitable Foundation.
Nillumbik Artists Open Studios
will celebrate 21 years this weekend by opening the studios of 29 artists in 23 studios throughout Eltham and the historic area of Nillumbik. With artists of many mediums including sculpture and printmaking, most work is for sale.
Sexpo
, the Health, Sexuality and Lifestyle Exhibition, begins this Thursday at the Melbourne Exhibition Centre, offering information and displays about all aspects of health, adult entertainment, sexuality, and adult lifestyles. The expo will run until Sunday.
Performances & Theatre
Secret Life of a Sex Doll
, beginning Thursday at the Butterfly Club, is a new show by Atlanta Coogan that explores and somewhat politicises the idea that
This Particular Sex Doll
has lived a rich and interesting life, told in cabaret and monologue.
I Like This
, the latest production of dance company, Chunky Moves, tells the story of two men who design an environment, and try to make sense of it by then controlling it. A playful exercise in absurdity, it opens Thursday at Chunky Moves studios in Southbank.
The Strand
, beginning Wednesday, is part of Preston Market's arts project, Market Value. Held in the car park of the market, the play is a theatre and multimedia performance that offers a magical reality, where love overcomes a community secret.
After Dinner
, presented by Strathmore Theatrical Arts Group, is a bitter-sweet black comedy about being single and dining in public when five people converge on a suburban nightspot. Written by Andrew Bovell, screenwriter of Lantana, it begins Thursday.
Madama Butterfly
, presented by Opera Australia, is Puccini's moving tale of love and loss in the city of Nagasaki. Performed in Italian with subtitles, the production features Nicole Youl as Cio-Cio-San with a performance on Wednesday at The Arts Centre.
One Cloud
, a play presented by Lady Muck, is set on an idyllic island nicknamed Paradise, where Stella Harper lands with the hope of a new beginning, only to find the locals have other ideas. Performances are held at St Kilda's Theatreworks.
The Women of Troy
, presented Sydney Theatre Company, is a stark play about the fates of the women of Troy during the epic and historic fall of city. Based on Euripides' classic tragedy, it runs until Sunday at Malthouse's Merlyn Theatre.
The Hypocrite
, performed by Melbourne Theatre Company, is a variation of Moliere's classic play, Tartuffe. Written by Justin Fleming and featuring Sara Gleeson and Kim Gyngell, it's currently playing at The Arts Centre's Playhouse.
Danny and the Deep Blue Sea
, the latest production of Human Sacrifice Theatre, is a play about Danny and Roberta, who meet in a deserted Bronx bar, running from their separate demons. Plating at Chapel Off Chapel, it will run until Sunday.
Zombie Prom
, presented by Fab Nob's Theatre, is a story as old as time itself where Boy meets Girl, and it somehow all ends up with zombies after a nuclear waste silo mishap - we've all been there! It plays Wednesday to Saturday in Bayswater.
The Rocky Horror Show
has finally hit Melbourne, bringing Richard O'Brien's classic musical to the stage with ARIA-nominated singer iOta as the outrageous Dr Frank N Furter. The iconic play and long time cult favourite is on at the Comedy Theatre.
Wicked
, based on Gregory Maguire's novel, is the hit musical that tells the untold story of the legendary witches from The Wonderful Wizard of Oz. Now playing at the Regent Theatre, the show reveals the surprising past of the supposedly Wicked Witch.
Classical & Choral Performances
A Night at the Opera
is a special concert by the Melbourne Musicians chamber orchestra and vocal ensemble, Pot-Pourri. With highlights from Carmen, Don Giovanni, Lakme, The Pearlfishers and more, they'll perform this Wednesday at St Johns, Southgate.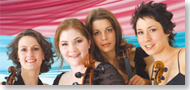 Cantilena
, performed by the Australian String Quartet, is the final Melbourne show for this year by the esteemed musicians. Bringing together three melodic works by three remarkable composers, they'll perform on Thursday at Collins Street Baptist Church.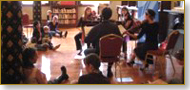 Cry Baby Classical Concerts
, organised by 3MBS 103.5FM Classically Melbourne and the City of Yarra, offer parents and children the chance to enjoy classical music. With a performance this Thursday at Richmond Uniting Church, entry is by Gold Coin donation.
La Fille Mal Gardee
, by Essentially Ballet's Youth Production Company, is a comic tale of a love set in the French countryside during the harvest picnic. With music by both the Eltham and Surrey Hills Orchestras, it's held Friday at the National Theatre.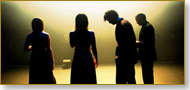 The Idea Of North
will be performing this week with one show only held on Sunday at Chapel Off Chapel. With four great voices on stage, the a cappella group are renowned for their slick arrangements that blend jazz, soul, gospel and cheeky musical comedy.
Entertainment & Nightlife
The Hookers and Deviates Ball
is back this year with the theme of a White XXXmas, inviting risque punters to celebrate this Saturday at Pod Nightclub in Little Bourke Street. The event is a chance for couples and singles to express themselves openly and have fun.
The Tropicana Summer Latin Party
, held this Saturday at Hot Rock Diner in Werribee Shopping Plaza, is a night of fun entertainment with Merengue and Salsa lessons along with DJs and a dance performance of 'Salsa d'Amor' by Ginny and George.
Sound Bytes Round 2
sees the return of this novel music night that features chiptunes, which is music made with and inspired by retro video game consoles. Held this Friday night at Softbelly in Little Bourke Street, Talkshow Boy will also preform on the night.
Ivan Zar
, a performer of Delta style blues, will be appearing this Thursday at Brunswick East's Lomond Hotel. Originally from Egypt, Ivan has supported many great musicians, including BB King. Chris Molnar's Country Blues Cats will also perform on the night.
Bloc Party
will be appearing at Festival Hall this Thursday and Friday, with additional seats recently announced for their Intimacy Tour, promoting their newest sound and album which caused a stir when it was released online with just 3 days notice.
John Mellencamp
will be performing this Friday night along with Sheryl Crow at Rod Laver Arena. Making his first appearance here in fifteen years, he'll be playing with his legendary touring band, with Australian artist Shane Nicholson supporting on the night.
Greg Stewart, Rod Wilson & Martin Zakharov
, a popular jazz trio, will be performing at Sofi's Bar at the Hotel Sofitel on Saturday. Beginning at 9pm, their diverse arrangements include works by artists such as Sinatra, Snow Patrol and Leonard Cohen.
Station 59's Open Mic Night
is held at one of Melbourne's hidden gems, tucked away between Richmond's Bridge Road and Victoria Street. Starting each Wednesday night from 8pm, the stage will be open to everyone, from singers to comics to musicians.
Cinema
Helga's European Film Festival
, running Thursday to Saturday at The Astor Theatre in St Kilda, offers a smorgasbord of FREE cinematic delights with a great international film presented each night, including the French film, Welcome to the Sticks, playing Saturday.
St Kilda's Tuesday Flicks
, held on Tuesday evenings, is a special film program that will raise funds for the organisation, unChain St Kilda. This Tuesday at the George Palace Cinemas they'll screen Children of the Revolution with Rachel Griffiths.
Comedy & Trivia
Live Flavor
, the latest show by Daniel Oldaker, is an off the wall performance that spoofs popular culture with ridiculous routines such as 'How to be the Public Ass', 'Celery Sword Swallowing' and 'Watermelon Man'. It begins Thursday at The Butterfly Club.
The Docklands Church Trivia Night
, held this Thursday at James Squire Brewhouse in Waterfront City, is a fun night of trivia with Great prizes to be won! The special night will help raise funds for World Vision. Bookings are essential.
Walking Down the Street
, the latest show by comedian, Carl Barron, is now playing at the Atheneum Theatre. With performances running until Sunday, the show offers the quirky insights of Carl's observations with thoughts inspired on the street.
Theatresports
sees the Semi Finals held this Sunday with the mighty thespians battling onstage at St Kilda's Theatreworks. With teams competing in ever-increasing degrees of improvised difficulty, the night brings hilarious feats of do-or-die wit!
Live Music Guide Melbourne Venues and Gig guide.
Melbourne For Kids
Hands Together for PND
is a day of entertainment and fun at Federation Square this Tuesday. Presented by the Post and Antenatal Depression Association, the event is free and there'll be a performance by The Kazoos along with face painting and more.
A Family Fun Day
will be held this Saturday at Preston Library, beginning at 10:30am. The first in what will be an annual event, the day include plenty of fun for the kids with a sausage sizzle, face painting, storytelling, live music and entertainment and more.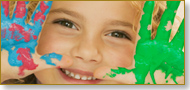 Clowning Around
- This Sunday at Bridie O'Reilly's in Brunswick there'll be an afternoon of fun and laughter with clowns there to play games and amaze children with tricks, juggling and more. 10% of door money from the day will go to CanTeen Australia.
The Myer Christmas Windows
, which have delighted families and kids for more than 50 years now, are displayed outside the Bourke Street store where you can now find this year's offering, inspired by Alan Snow's children's book, How Santa Really Works.
Puzzles & Competitions
Anagram-orama!
We've rearranged the letters of three of the attractions featured in this week's newsletter. See if you can figure them out! Sign up for
Next Week's Newsletter
to avoid missing the answers..
Mystery Rumble Omen


The Apron Hit A Gate


A Cloud Grown Inn
Last week's answers are further down with Melbourne Trivia
Spot The Difference
There are 5 Differences between these two pictures of the Auditorium of
Her Majesty's Theatre
, Australia's most commercially successful theatre... See if you can spot them! Sign up for answers revealed in
Next Week's Newsletter
Last week's answers are further down with Melbourne Trivia
More about The Maj
|
Learn More about Melbourne!
Competitions
Menulog
, one of the easiest ways to book a restaurant online or order home delivery, is offering the chance for you to win a trip for 2 to Hayman Island where you can have a romantic getaway in a beautiful setting.
For a chance to win this fantastic prize all you need to do is simply visit Menulog before December 15th and do any of the following...
Order food online


Book a restaurant


Review a restaurant
The more orders, bookings and reviews you make, the greater your chance of winning. By booking through Menulog you can also find restaurants that offer great deals on complimentary wine, discounts for total food bills and more, so you're already making a saving!
Community
Yogalates
, the latest exercise trend, is a fusion of Yoga and Pilates, offering benefits of both regimes. This Friday at Queensbridge Square there'll be a Free Lunchtime Session, presented by Berri Claritea fruit iced tea drink. Earlybirds will receive a free yoga mat.
You Can Help
There are many social causes that are relevant to people from all walks of life, many of which rely on public support to better the community or assist those who are less fortunate or to benefit others. This week we ask you to consider the following..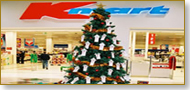 The Kmart Wishing Tree Appeal
is Australia's largest Christmas gift appeal. The Wishing Tree supports some of Australia's largest welfare organisations and Trees can be found nationally in Kmart stores, with gifts collected up until Christmas Eve.
Markets, Fetes and Fairs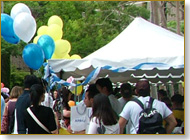 This weekend has three great fetes where you'll find kids' entertainment, stalls, food & more...
Hartwell Primary, Camberwell
- Fun for all on Saturday with food, rides, stalls, even a disco at 6pm.
Pascoe Vale South Primary
- Held Saturday with rides, ponies, animal petting farm, Santa, stalls & more.
St Anthony's Coptic Fete
- Egyptian foods, face painting, rides and stalls this Saturday in Oakleigh.
A Fair to Remember
, held this Saturday in Malvern, is a great chance to pick up a bargain in the latest fashions, while also helping to support the charity, Very Special Kids. Now in its 11th year, this family event includes children's attractions, food and music.
My Sister's Wardrobe
, one of the Clothing Exchange's ladies events, will hold their Spring Frock Swap this Monday at BMW Edge, located in Federation Square. By bringing up to six garments or accessories you can trade with others for an all-new look in Spring.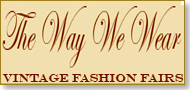 The Way We Wear Fair
, a highlight for collectors of vintage clothing and accessories will be held this week at Williamstown Town Hall on Saturday and Sunday. With over thirty dealers from all over Australia, the fair features antique, retro and designer label fashion.
A Mini Christmas Fair Exhibition
continues this week, presented by the Handweavers & Spinners Guild of Victoria. Running until December 13 in Carlton North, the exhibition features handmade ornaments, cards, stockings, toys and more.
NEW LIVE CALENDAR
View MARKETS on any day of the week to make the most of the rare sunny days and head to one of Melbourne's many excellent markets, fetes and fairs for a bargain!

An increasing number of food and produce markets including wine are always popping up around the suburbs. And don't forget garage sales!

OnlyMelbourne Welcomes..
Each week we highlight five of the latest additions to OnlyMelbourne's ever growing guide to services, businesses and information sites for your community.
To find out how
you
can join Melbourne's largest online community
Visit Here!
This week we suggest the following:
View More of the Latest Listings at OnlyMelbourne!
Advertising
your Business or Event at OnlyMelbourne is not only easy, but best of all it's
FREE!!
-
Get Listed..
- don't forget to tell your friends!
Sporting Events
Track Cycling
The UCI Track World Cup
will see the world's best cyclists returning to Melbourne for three big days and nights of action, beginning Thursday at Hisense Arena. Running until Saturday, there will day and night sessions held each day with track cycling at its best.
Fun Runs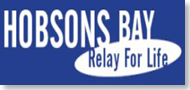 The Hobsons Bay Relay For Life
, held this weekend at Newport Athletics Track, is an 18-hour, overnight team event raising funds for The Cancer Council Victoria's research and support programs. Held annually since 2006, this year's event hopes to raise over $100,000.
Rat Race
is a fundraising event for Oxfam Australia that invites thrill seekers to the Newest Urban Team Challenge, held in Australia for the first time. With activities that include biking, climbing, kayaking and more, it takes place in Docklands this weekend.
Soccer
Hyundai A League Soccer | 2008/09 Season
Round 12
of the Hyundai A League brings a match to Melbourne's own backyard this weekend...
Friday 21 November 2008
Melbourne Victory FC vs Mariners FC
8pm at Telstra Dome
Spring Racing Carnival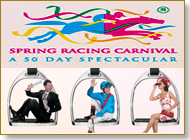 Victoria's Spring Racing Carnival
showcases 50 days of premier world-class thoroughbred racing and a party atmosphere unmatched at any other Australian sporting event! Each year, the Spring Racing Carnival puts Victoria on the international map with its high-quality horse racing that incorporates 85 race meetings across the state, with 20 Country Cups at venues such as Ararat! It runs until Thursday.
National Basketball League
Melbourne Tigers Home Games
Melbourne Tigers Vs Cairns Taipans
Wed 19 November, 7:30pm
State Netball & Hockey Centre, Parkville
Dining & Drink
The Tourmont Food & Wine Festival
, held this Sunday at Fintona Girls School in Balwyn, is a gourmet extravaganza with over 40 stalls with the very best of fine wines, gourmet food, boutique beers and more. The free event includes kids' activities on the day.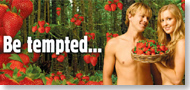 Yarra Valley Strawberry Festival
returns this week to tempt you on Sunday and celebrate Victoria's strawberry season at Lilydale Showgrounds. The popular festival is free to attend with kids' rides, an animal farm, stalls, entertainment and more.
The M & C Seafoods Xmas Beach Party
takes place this Saturday at Kilmore Racecourse and while it may be far from the beach, the event more than makes up for it with swimwear parades, gourmet seafood, DJ's, entertainment marquees and more.
Wining
Cocktails for a Cause
is a special fundraising night held this Saturday at the Baker IDI Heart and Diabetes Institute in Prahran. Raising money for research into Orthostatic Intolerance, the night includes a silent auction, prizes, music, food and more.
The Eltham Amateur Wine Show
will be held this Sunday at Eltham Community Centre. Presented by the Eltham & District Amateur Winemakers Guild, the show will feature over 700 country and grape wine entries along with workshops, food and more.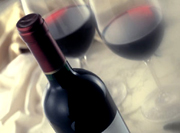 Cleanskins.com
sell premium Australian wines direct to the public at up to 50% off retail prices, offering Free Home Delivery and a 100% Money Back Guarantee.
Perfect for all lovers of wine, their impressive range of wines and service were recommended on Channel 7's
Today Tonight
and Channel 9's
A Current Affair
.
Special Dining Offers
Dining Specials - Save Up To 20% on Your Bill
Menulog
is the easiest way to book a restaurant online with over 4000 restaurant listings! By booking online through Menulog you can enjoy fine food and save money with special deals offering discounts on total food bills, complimentary wine and drinks, discount group bookings and much, much more!
Visit Here For The Latest Deals With Menulog!!
Red Pepper Ristorante and Pizzeria
in Bentleigh offers authentic and modern Italian dining, and the finest selection of house wines...
SPECIAL DINING OFFER!!
Book Through
Menulog
and receive
10%
off your total bill when you dine at Red Pepper Ristoranre!
Visit here for BOOKING DETAILS @ Menulog
Offer ends November 30 so be sure to Book Early!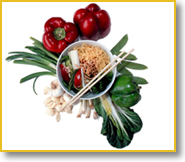 Dining in Melbourne
offers a splendid range of food styles to enjoy. Here are just a few classic food styles to choose from..
More Restaurants at onlyMelbourne's Dining Directory
Dining In
Menulog Home Delivery
is a great chance to eat fine cuisine at home! With over 300 of the best restaurants on offer, you're sure to find something to suit any taste or occasion. To find fast and easy delivery in your area,
Visit Here
.
Melbourne Tours
Smartvisit Card
is the best way to see the sights of Melbourne, whether you're visiting Melbourne for business, a vacation, or even if you're a local wanting to find Melbourne's hidden treasures!
The Smartvisit Card includes entry to attractions such as Melbourne Zoo, Melbourne Aquarium, Old Melbourne Gaol, Telstra Dome, Cook's Cottage, Melbourne River Cruises, and many more of Melbourne's TOP venues!
Free entry to over 60 top attractions..
Visit great venues like Zoos, museums & more across Melbourne & Victoria!
Over $800 of entry fees for ONE low price..
Plus special offers & discounts!
Visit just 2 Attractions a day & you'll save!
FREE 128 page guidebook..
Tailored to local knowledge on what to see & do!
Cash free entry..
Show your card & you're in, no need for cash!
All year-round Attractions..
Whatever time of year you visit - rain or shine!
Learn more about Smartvisit Card
Last Week's Puzzle Answers
Anagram-orama!
Truly Mad Bat Fame - Madama Butterfly
Then Yearn The Arm - The Ray Mann Three
Reed Nib Tickler - Kilbride Centre
Spot The Difference
Here are the 5 Differences in last week's picture of the
St Paul's Anglican Cathedral
...
Newsletter | #097 | What's On this Week [Last Week]
Melbourne Trivia
How High... ICI?
Melbourne's first skyscraper was the
ICI Building
on Nicholson Street, East Melbourne, which now stands as the
Orica Building
. Until 1958, buildings had to be under 132 feet - the highest that fire ladders could reach at this time.
From November 1958 to 1961, after the law had subsided, the
ICI Building
was the tallest building in Australia.
Read more about Melbourne's Buildings History
|
Read Melbourne Trivia...
WHAT'S ON CALENDAR
Speaking of what's on, our
new calendar
allows you to select any day of the year to view everything (everything!!!) on that day in an easy to read, printable display.
-:- View
What's On Calendar
-:- View
Markets Only Calendar
WHAT'S ON FEEDS
For those with newsfeeds, we now have a daily
What's On Melbourne Today
feed.
❊ Notice ❊
Many locations have gone into lockdown as the state takes action to stop the spread of the deadly coronavirus (COVID-19).
→
Disclaimer
: Check with the venue before making plans
...
❊ Address & Contact ❊
⊜ Newsletter | #098 | What's On this Week Melbourne |
Map
❊ Web Links ❊
→
Newsletter | #098 | What's On this Week
→
Subscribe to OnlyMelbourne - Get your copy of What's On this Week!
→
List Your Business or Event - It's FREE!
→
OnlyMelbourne Events Calendar - Find out What's On any day of the week!
→
What's On In Melbourne in November
→
Melbourne Guide | Accommodation, Travel & Tours
→
Win a Trip to Hayman Island with Menulog
→
Dining Specials - Save Up To 20% on Your Bill
→
Melbourne for Children | Kids
→
Competitions | Fun & Games
→
OnlyMelbourne Newsletters Archive
→
Newsletter | #097 | What's On this Week [Last Week]
Trending HOT

Drive-In Movie Club
Drive-In Immersive Cinema Nights Are Coming to Melbourne Put together by our friends at Hot Tub Cinema, a string of family-friendly, social distancing-safe, drive-in ..

Things to see, hear & do this weekend
Make the most of your weekend in Melbourne with these fabulous events. No city does it better than Melbourne, so get out and discover the very best shows, festivals, ..
---
Update Page