Newsletter | #096 | What's On this Week

Welcome to this week's Melbourne events, exhibitions, sports and community guide for November 3 - November 9, 2008.
This week.. the biggest race of the year hits town on Melbourne Cup Day, while the rest of the week comes in by a nose with many other festivities. There's the Northern Notes Writer's Festival with many activities for bookworms, the Village Festival in Edinburgh Gardens, while Sunday offers a day of fun with The White Tower Sister City Festival, celebrating Melbourne's union with Thessaloniki.
There's also the Buddhist Spring Festival, Melton's Djerriwarrh Festival with plenty of fun for the kids, and for those with a spring in their step there's the Terrain Multicultural Dance Festival in Carlton North. If you're quick enough, you can also catch the Wangaratta Jazz Festival and Maldon Folk Festival, which finish this Monday.
There are sport details, special dining offers and info on upcoming events and highlights in beautiful Melbourne, so read on and enjoy!
NEWSLETTER
Not receiving our newsletter?
Get your copy
of What's On this Week!
Melbourne Cup Day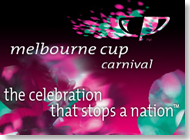 Melbourne Cup Day
, the highlight of Australian racing takes place this Tuesday at Flemington Racecourse, with the Cup also screening at Fed Square on the big screen with an after-party also held in Federation Square with live entertainment! And if that's not enough for you, there's
Crown Oaks Day
on Thursday, and
Emirates Stakes Day
finishing up the Melbourne Cup Carnival on Saturday.
Major Events Guide
The Northern Notes Writers Festival
, now in its 5th year, celebrates creative writing by local people with 10 days of workshops, author talks, script readings, competitions, panel discussions, book launches, poetry, prose and more. With events held at cafes, libraries, parks and other venues in the City of Darebin, the festival begins this Friday with a special opening held in Northcote Civic Square.
The White Tower
is the 24th anniversary celebration of the Sister-City relations between Melbourne and Thessaloniki. Held this Sunday at Federation Square, the festival is free to attend and will feature a wide variety of entertainment that embraces the Greek culture of our Sister-City. On the day there will be dance performances, food tastings, traditional costumes on display and much more.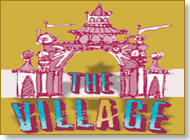 The Village Festival
, held at North Fitzroy's
Edinburgh Gardens
, begins this Wednesday and runs till Sunday, offering a fabulous smorgasbord of performances and an utterly unique vibe for all!
This extraordinary festival creates a village space that includes portable theatres, tents, puppet booths, food, games, live music and much more.
Terrain
, the Multicultural Contemporary Dance Festival, is a biennial festival that profiles the work of dance artists of diverse cultural backgrounds. Presented by Ausdance, this year's festival runs for 3 days, offering a curated performance program by experienced and emerging artists. With a community dance day and a discussion forum, the festival begins this Thursday at Carlton North's Dancehouse.
The Buddhist Spring Festival
, takes place this weekend, held in the beautiful settings of the Tibetan Buddhist Society's centre in Yuroke. During this years festival, Buddhist teachers will explain the benefits of meditation and insights of the rich traditions of Buddhism. The weekend also includes a Cosmopolitan market with hundreds of items including Tibetan handicrafts, garden tours and more.
The Wangaratta Festival of Jazz
, finishing this Monday, features many of the best musicians and bands from both Australia and around the world in what's become one of the most highly regarded Jazz festivals the world over. The popular festival program boasts more than 100 performances by local, national and international acts playing at a wide range of venues throughout the town.
The Maldon Folk Festival
winds down this Monday, having run across the Melbourne Cup weekend. Now in its 35th year, the festival offers quality entertainment for people of all ages with a program that features music, dance, theatre, poetry and more. Located in the historic township of Maldon, the festival also offers workshops, kids' activities, plus an Instrument Makers Exhibition.
The Bright Spring Festival
continues until this Tuesday, highlighting the vibrant sights and attractions found during Spring in Bright.
This year's festival program has a varied line up of events on offer with Open Garden Days, and even a Film Festival within the festival, with special screenings held this Sunday at Bright Community Centre.
Upcoming Events
NEW LIVE CALENDAR
To find out about future events in Melbourne, have a look at our new calendar, with details about many more events that lie ahead, including Exhibitions, Gigs, Markets, Expos and much more..
View Future Events on any day of the week
(Scary Winter gas bills notwithstanding!)
Exhibitions - Art | Festival | Show
NEXT
, by Michael Portley, is an exhibition of landscape paintings with a Victorian flavour, featuring works that vary in approach from abstract to representative. Opening this Friday at Northcote's Kick Gallery, the exhibition will tun until November 22.
The Kew Cottages Project Media Experience
is a media art installation that explores the lives of the residents of the former Kew Children's Cottages. Using image, video and text, the interactive exhibition begins Wednesday at Hawthorn Town Hall.
Betwixt
, the latest exhibition by Heather Shimmen, features extraordinary detailed lino-cut prints that deal with themes of migration and land. Now showing at Gallery 101 in Collins Street, there'll also be an artist talk held on November 15.
Liminal
, opening Thursday at RMIT Gallery, is an exhibition of wearable technologies by Melbourne artist, Leah Heiss, whose work has been developed at the threshold of art and science. The impressive exhibition will run until November 22.
I'll Burn That Bridge When I Come To It
, the latest exhibition by Locust Jones, features kinetic ink drawings that capture social and political turmoil in our world today. It runs until November 15 at the Melbourne gallery, Until Never, in Hosier Lane.
Don't Even Write
, an exhibition by Adam Cruickshank, consists of a built environment of pop-architecture made from cardboard. Utilising elements of sound and light with buildings shaped like letterforms it Runs until November 15 at Melbourne's TCB Art Inc.
Inner Relections Beyond The Conscious
is an exhibition of paintings by Visnja Rasic. Exploring themes of truth, forgiveness, conviction and also personal acceptance, it begins Thursday at Collingwood's Ochre Gallery.
Bye tommorow
is an exhibition about saying goodbye to childhood and the past while simultaneously living with that past into adulthood and the future. Currently running at The Dolls House in Preston, the installation exhibition will run until November 29.
Greenhouse by Joost
is an Australian first in self-sustaining planning with this temporary event venue, currently open at Federation Square. Made entirely from recycled materials, Greenhouse will run until January, open daily as a gallery, cafe and social hub.
Jamaju: First Impressions
is an exhibition of glass art, soft sculpture, mosaic, jewellery and photography by Jan Bell, Marina Villani and Julia Dunn. Drawing inspiration from Australian life and colour, it ends November 15 at Altona's Louis Joel Gallery.
Dreams from Loom and Needle
, now showing at RMIT Gallery, is an exhibition of the innovative work of Hannah Pang. Featuring fabrics and designs that use the ancient Chinese silk weaving technique of Kesi and Shibori, the exhibition runs until November 22.
A Brush With Love
, now showing at Immersion Therapy in Northcote, is an exhibition of work by calligraphic artist Yun Zhang, who has studied the art since he was 4. Running until Sunday, the gallery is open Fridays to Sundays and also by appointment.
Yvonne Audette Exhibition
- Mossgreen Gallery presents a selling retrospective from the acclaimed painter, Yvonne Audette. Covering 50 years of abstract expressionism, the show displays work from the 1950s to her most recent work. It ends Wednesday.
Expos, Launches & Open Days
The Castlemaine & District Festival of Gardens
Beginning this Saturday, 20 gardens will be made open to the public during this garden festival showcases Castlemaine's renowned roses and irises. Continuing this week until Sunday, the festival offers a wide variety of garden styles and includes the Castlemaine & District Garden Club Plant Market, held on Sunday at the Duke Street parkland.
Poketo
, an international design label that has catapulted the careers of hundreds of unknown artists, is releasing an Australian wallet series. Featuring 15 of the nation's finest artists a launch will be held this Friday at Fitzroy store, Robio, with an after party later.
The Surrey Hills Sustainability Expo
will be held this Sunday with Vox Bandicoot and Rod Quantok as guests. Demystifying and making sustainable living accessible, it features special food demonstrations and more, held at the Surrey Hills Neighbourhood Centre.
MooraFest
is a Sustainable Living Festival that takes place this Sunday in Bacchus Marsh, providing rural and urban residents with an opportunity to learn more about sustainable solutions within their homes and communities. Entry is by gold coin donation.
Performances & Theatre
A Costumier's Manuscript
, presented by Swinburne University, is a performance that showcases work by Performance Costume graduating students. The spectacular theatrical show is held Thursday to Saturday at Swinburne's David Williamson Theatre.
The Women of Troy
, presented Sydney Theatre Company, is a stark play about the fates of the women of Troy during the epic and historic fall of city. Based on Euripides' classic tragedy, it begins Thursday at the Malthouse's Merlyn Theatre.
The Hypocrite
, performed by Melbourne Theatre Company, is a variation of Moliere's classic play, Tartuffe. Written By Justin Fleming and featuring Sara Gleeson and Kim Gyngell, it opens this Saturday at The Arts Centre's Playhouse.
Danny and the Deep Blue Sea
, the latest production of Human Sacrifice Theatre, is a play about Danny and Roberta, who meet in a deserted Bronx bar, running from their separate demons. It begins this Thursday at Chapel Off Chapel and runs until November 23.
Play:ground
is a VCA Masters of Theatre Practice performance that is an arresting, frighteningly real play about the imaginary world of a child. Performances are free and held each evening from Wednesday to Saturday at Carlton Gardens Playground.
Zombie Prom
, presented by Fab Nob's Theatre, is a story as old as time itself where Boy meets Girl, and it somehow all ends up with zombies after a nuclear waste silo mishap - we've all been there! It begins this Friday at Bayswater's New Fab Factory theatre.
Dimboola
, presented by BATS Theatre Company, is Jack Hibberd's cabaret style play about an unruly wedding in a rural town. With he drama taking place around you, whilst you eat and drink, it runs this Friday and Saturday at Narre Warren North Hall.
Yibiyung
is a play by Dallas Winmar that is inspired by her grandmother's experience in Western Australia as one of the stolen generation. A striking piece of storytelling, it's playing at Southbank's Malthouse Theatre, running until November 13.
Spinning Straw
, a new play by Kate Herbert, examines the impact of substance abuse on Annie, a pregnant 19 year old, and also the woman who tries to help her. A modern take on the fairytale of Rumpelstiltskin, it is playing at the Carlton Courthouse Theatre.
The Rocky Horror Show
has finally hit Melbourne, bringing Richard O'Brien's classic musical to the stage with ARIA-nominated singer iOta as the outrageous Dr Frank N Furter. The iconic play and long time cult favourite is on at the Comedy Theatre.
Wicked
, based on Gregory Maguire's novel, is the hit musical that tells the untold story of the legendary witches from The Wonderful Wizard of Oz. Now playing at the Regent Theatre, the show reveals the surprising past of the supposedly Wicked Witch.
Classical & Choral Performances
In Harmony Choral Festival
is an afternoon of song, music and community spirit that will be held on Saturday at the historic Hawthorn Town Hall. Bringing together some of Boroondara's most talented vocal ensembles, the festival will feature special guests, the Australian Boys Choir, a group local to Boroondara. The concert will end with a massed performance of the Hallelujah Chorus from Handel's Messiah.
From East to West
is a performance by the Melbourne Chamber Choir, presented by Faye Dumont Singers. Featuring choral music of Mongolia, China, Indonesia, Japan and Korea, the performance will be held on Saturday at Kew's Methodist Ladies College.
The Australian Chamber Orchestra
will be performing this Sunday and next Monday as part of their Euphoric Tour. Appearing at the Arts Centre's Hamer Hall, the performance features lead violinist Richard Tognetti and principal cellist Timo-Veikko Valve.
The Diamond Valley Vocal Eisteddfod
, held this Tuesday at Greensborough's All Saints Church, will see singers from all over Melbourne competing in several categories, with highlight of the John Dingle Memorial Aria held in the evening.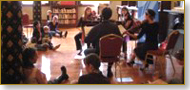 Cry Baby Classical Concerts
, organised by 3MBS 103.5FM Classically Melbourne and the City of Yarra, offer parents and children the chance to enjoy classical music. With a performance held this Wednesday at Fitzroy Town Hall, entry is by Gold Coin donation.
The Maroondah Symphony Orchestra
will be holding a concert this Sunday at the Luther College Chapel in Croydon. Beginning at 2.30pm, the concert will feature performances of works by Berlioz, Offenbach, Dvorak and other great composers.
Brahms and Schoenberg Focus
, continuing at the Australian National Academy in South Melbourne Town Hall, is a special series of concerts honouring the two Romantic composers. Running until November 14, several concerts offer entry by Gold Coin Donation.
Entertainment & Nightlife
Zingara's Gypsy Street Party
is a festive day with plenty of live entertainment and fun to help a good cause. Held this Sunday on Thornbury's Blythe Street, special guests on the day include the performers Redarmwar and there'll also be DJ's, amusements, rides and games for the kids and much more. All proceeds from the day will help the Mirabel Foundation in assisting children who have been orphaned.
One Day Event at The Pines
is a special music festival held this Sunday to raise money for the Williamstown Pony Club, which provides community services to the Williamstown district. With a line up of fantastic performers that includes Paul Kelly, Deborah Conway and The Thoroughbreds, the festival offers great entertainment in a family friendly atmosphere. It's held at the Pines Scout Camp in Altona.
The Rock The Boat Concert
, held this Friday in East Bentleigh, is a huge school fundraiser for East Bentleigh Primary School. Featuring performers like Nick Barker, Phil Para and others, the night includes stalls, food, and much more entertainment.
Shelley Harland
, whose music career began in a tiny Brooklyn apartment and has since earned her glowing reviews, will make her first appearance at Manchester Lane this Tuesday night as part of her tour for her forthcoming album 'Red Leaf'.
This Is Your Captain Speaking
will be launching their new album 'Eternal Return' this Saturday. With support guests, Because of Ghosts & Seagull, and live visuals by RiverRiver, the launch will be held at the East Brunswick Club on Lygon Street.
Steve Earle
, one of the most highly regarded musicians, will be appearing this Thursday night only at the Forum Theatre, performing his latest studio masterpiece 'Washington Square Serenade' with his wife Allison Moorer opening for him on the night.
Cinema
An Evening with Sam Cutler
is the first in a series of events that celebrate film and conversation. Presented by the Celluloid Lounge, Sam Cutler, who accompanied the Rolling Stones on their 1969 Tour of America appears Saturday at St Kilda's Theatreworks.
St Kilda's Tuesday Flicks
, held on Tuesday evenings, is a special film program that will raise funds for the organisation, unChain St Kilda. This Tuesday at the George Palace Cinemas they'll be screening short films by
Harvey Krumpet's
Adam Elliott.
The Russian Resurrection Film Festival
, held at South Yarra's Palace Cinema Como, continues until this Wednesday, offering a program of the finest selection of Russian cinema. The festival includes an animated film for children.
Comedy
Il Dago
, a comedy show featuring a star-studded line-up with Simon Palomares, George Kapinaris Nish and hosted by Joe Avati, has returned due to popular demand and will be playing this Thursday night for one show only at the Alexander Theatre in Clayton.
Walking Down the Street
, the latest show by comedian, Carl Barron, is now playing at the Atheneum Theatre. With performances running until November 23, the show offers the quirky insights of Carl's observations with thoughts inspired on the street.
Sammy J in the Forest of Dreams
, a sell-out show of Melbourne Fringe, has returned with performances running until Sunday at North Melbourne's Lithuanian Club. Featuring toe-tapping songs and a cast of 14 puppets, the show is a musical for adults.
Theatresports
returns this year with a cast of mighty thespians battling onstage every Sunday at St Kilda's Theatreworks. Pitting teams against each other in ever-increasing degrees of improvised difficulty, each night brings hilarious feats of do-or-die wit!
Live Music Guide Melbourne Venues and Gig guide.
Melbourne For Kids
The Djerriwarrh Festival
is Melton Township's biggest community festival, a weekend jam-packed with fun for the whole family. Held this weekend, the carnival atmosphere of the festival offers fun for people of all ages with events across the Shire that include the Genesis Street Parade, Live Entertainment on 3 stages, a market, fireworks and also a live concert that will be held on Sunday.
Puzzles & Competitions
Anagram-orama!
We've rearranged the letters of three of the attractions featured in this week's newsletter. See if you can figure them out! Sign up for
Next Week's Newsletter
to avoid missing the answers..
I Wet Thee Worth


Tender It Woven


Moth Foe Wry Tone
Last week's answers are further down with Melbourne Trivia
Spot The Difference
There are 5 Differences between these two pictures of a Bristol Beaufighter, one of many planes found at the
Moorabbin Air Museum
... See if you can spot them! Sign up for answers revealed in
Next Week's Newsletter
Last week's answers are further down with Melbourne Trivia
More about Moorabbin Air Museum
|
Learn More about Melbourne!
Competitions
Menulog
, one of the easiest ways to book a restaurant online or order home delivery, is offering the chance for you to win a trip for 2 to Hayman Island where you can have a romantic getaway in a beautiful setting.
For a chance to win this fantastic prize all you need to do is simply visit Menulog before December 15th and do any of the following...
Order food online


Book a restaurant


Review a restaurant
The more orders, bookings and reviews you make, the greater your chance of winning. By booking through Menulog you can also find restaurants that offer great deals on complimentary wine, discounts for total food bills and more, so you're already making a saving!
Community
Multicultural Day
will be celebrated this Saturday with a Yarra Yarra Kooroboree at Burnley Gardens, offering a chance for people to unite and grow for Multicultural peace, harmony and holistic sustainability. Highlighting a need for more awareness of legal, constituted and sustainable issues, the day also celebrates the 5th anniversary of the passing of Australia's First Treaty by planting a Multicultural garden at the site.
Shenpen Australia
will present a public talk on 'Resting the Mind' by His Eminence the 7th Dzogchen Rinpoche, Jigme Losel Wangpo, one of the foremost Tibetan Lamas. The special talk will be held this Thursday at Prahran's Grattan Gardens Centre.
The Existentialist Society
host free public lectures, held, that cover diverse and conflicting schools of thought followed by a Q&A session with the audience. Held at the Unitarian Church Hall, this Tuesday Dr David Rathbone discusses Hegel, Kafka and Nietzsche.
Melbourne Sustainability Drinks
, held the first Wednesday of every month at Melbourne Central's 100 Mile Cafe, provides a forum for professionals and those interested in the 'sustainability industry' to meet and exchange ideas. Bookings are required.
You Can Help
There are many social causes that are relevant to people from all walks of life, many of which rely on public support to better the community or assist those who are less fortunate or to benefit others. This week we ask you to consider the following..
The Peter Mac Great Ocean Walk
takes place across one of the most spectacular stretches of coastline in Australia, where you can join this fun event to make new friendships and further the search for a cure for cancer. The Peter Mac Great Ocean Walk is a 3 day journey run in partnership with Intrepid Travel for anyone wanting a unique adventure. It runs from Saturday until next Monday, beginning in Apollo Bay.
Markets, Fetes and Fairs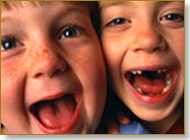 This weekend has three great fetes where you'll find kids' entertainment, stalls, food & more...
Bonbeach Primary School
- Twilight fete with trash & treasure and more on Friday.
St Peter's, Bundoora
- Plants, Books, Clothing, Kids activities & more this Saturday.
Wahroonga Pre School
- Car Boot & Market Day in Greensborough, held this Saturday.
A Mini Christmas Fair Exhibition
will begin this Thursday, presented by the Handweavers & Spinners Guild of Victoria. Running until December 13 in Carlton North, the exhibition features handmade ornaments, cards, stockings, toys and more.
NEW LIVE CALENDAR
View MARKETS on any day of the week to make the most of the rare sunny days and head to one of Melbourne's many excellent markets, fetes and fairs for a bargain!

An increasing number of food and produce markets including wine are always popping up around the suburbs. And don't forget garage sales!

OnlyMelbourne Welcomes..
Each week we highlight five of the latest additions to OnlyMelbourne's ever growing guide to services, businesses and information sites for your community.
To find out how
you
can join Melbourne's largest online community
Visit Here!
This week we suggest the following:
View More of the Latest Listings at OnlyMelbourne!
Advertising
your Business or Event at OnlyMelbourne is not only easy, but best of all it's
FREE!!
-
Get Listed..
- don't forget to tell your friends!
Sporting Events
Spring Racing Carnival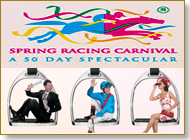 Victoria's Spring Racing Carnival
showcases 50 days of premier world-class thoroughbred racing and a party atmosphere unmatched at any other Australian sporting event! Each year, the Spring Racing Carnival puts Victoria on the international map with its high-quality horse racing that incorporates 85 race meetings across the state, with 20 Country Cups at venues such as Ararat! It runs until November 19th.
National Basketball League
Melbourne Tigers Home Games
Melbourne Tigers Vs New Zealand Breakers
Sat 8 November, 7:30pm
State Netball & Hockey Centre, Parkville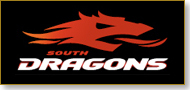 South Dragons Home Game
Dragons vs Blaze
Sat 8 November, 7:30pm
Hisense Arena (Formerly Vodafone Arena)
Dining & Drink
The Sawpit Gully Food and Wine Festival
will be held this Sunday in Elphinstone, near Castlemaine. With entry by gold coin donation, the festival features local wineries and a huge variety of foods from the area along with free family entertainment for children.
The Budburst Wine & Food Festival
, continuing this week with a regional dinner program, is named after the emerging buds that signal the new grape growing season in Macedon and Kyneton. The festival will continue until this Sunday.
Wining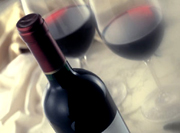 Cleanskins.com
sell premium Australian wines direct to the public at up to 50% off retail prices, offering Free Home Delivery and a 100% Money Back Guarantee.
Perfect for all lovers of wine, their impressive range of wines and service were recommended on Channel 7's
Today Tonight
and Channel 9's
A Current Affair
.
Special Dining Offers
Dining Specials - Save Up To 20% on Your Bill
Menulog
is the easiest way to book a restaurant online with over 4000 restaurant listings! By booking online through Menulog you can enjoy fine food and save money with special deals offering discounts on total food bills, complimentary wine and drinks, discount group bookings and much, much more!
Visit Here For The Latest Deals With Menulog!!
Red Pepper Ristorante and Pizzeria
in Bentleigh offers authentic and modern Italian dining, and the finest selection of house wines...
SPECIAL DINING OFFER!!
Book Through
Menulog
and receive
10%
off your total bill when you dine at Red Pepper Ristoranre!
Visit here for BOOKING DETAILS @ Menulog
Offer ends November 30 so be sure to Book Early!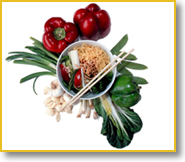 Dining in Melbourne
offers a splendid range of food styles to enjoy. Here are just a few classic food styles to choose from..
More Restaurants at onlyMelbourne's Dining Directory
Dining In
Menulog Home Delivery
is a great chance to eat fine cuisine at home! With over 300 of the best restaurants on offer, you're sure to find something to suit any taste or occasion. To find fast and easy delivery in your area,
Visit Here
.
Melbourne Tours
Smartvisit Card
is the best way to see the sights of Melbourne, whether you're visiting Melbourne for business, a vacation, or even if you're a local wanting to find Melbourne's hidden treasures!
The Smartvisit Card includes entry to attractions such as Melbourne Zoo, Melbourne Aquarium, Old Melbourne Gaol, Telstra Dome, Cook's Cottage, Melbourne River Cruises, and many more of Melbourne's TOP venues!
Free entry to over 60 top attractions..
Visit great venues like Zoos, museums & more across Melbourne & Victoria!
Over $800 of entry fees for ONE low price..
Plus special offers & discounts!
Visit just 2 Attractions a day & you'll save!
FREE 128 page guidebook..
Tailored to local knowledge on what to see & do!
Cash free entry..
Show your card & you're in, no need for cash!
All year-round Attractions..
Whatever time of year you visit - rain or shine!
Learn more about Smartvisit Card
Last Week's Puzzle Answers
Anagram-orama!
Gone Boy Jousts Here - Greenhouse by Joost
Jade Noels - Aled Jones
Cancel Letter H - The Call Centre
Spot The Difference
Here are the 5 Differences in last week's picture of the National Trust listed
Dromana Drive-In
...
Newsletter | #095 | What's On this Week [Last Week]
Melbourne Trivia
The Joy from Oz..
Melbourne had the first gay and lesbian radio station in the world starting with a 90 day test licence in 1993.
Joy Radio
was one of only four community stations to receive a full licence in 2001.
The station now has a wide gay and non-gay listenership in Melbourne.
Read More about Joy 94.9
|
Read Melbourne Trivia...
WHAT'S ON CALENDAR
Speaking of what's on, our
new calendar
allows you to select any day of the year to view everything (everything!!!) on that day in an easy to read, printable display.
-:- View
What's On Calendar
-:- View
Markets Only Calendar
WHAT'S ON FEEDS
For those with newsfeeds, we now have a daily
What's On Melbourne Today
feed.
❊ Address & Contact ❊
⊜ Newsletter | #096 | What's On this Week Melbourne |
Map
❊ Web Links ❊
→
Newsletter | #096 | What's On this Week
→
Subscribe to OnlyMelbourne - Get your copy of What's On this Week!
→
List Your Business or Event - It's FREE!
→
OnlyMelbourne Events Calendar - Find out What's On any day of the week!
→
What's On In Melbourne in November
→
Melbourne Guide | Accommodation, Travel & Tours
→
Win a Trip to Hayman Island with Menulog
→
Dining Specials - Save Up To 20% on Your Bill
→
Melbourne for Children | Kids
→
Competitions | Fun & Games
→
OnlyMelbourne Newsletters Archive
→
Newsletter | #095 | What's On this Week [Last Week]
→
Disclaimer
: Check with the venue before making plans
...
Trending HOT

Drive-In Movie Club
Drive-In Immersive Cinema Nights Are Coming to Melbourne Put together by our friends at Hot Tub Cinema, a string of family-friendly, social distancing-safe, drive-in ..

Things to see, hear & do this weekend
Make the most of your weekend in Melbourne with these fabulous events. No city does it better than Melbourne, so get out and discover the very best shows, festivals, ..
---
Update Page