Newsletter | #095 | What's On this Week

Welcome to this week's Melbourne events, exhibitions, sports and community guide for October 27 - November 2, 2008.
This week.. well, bless my Phar Lap! There are festivals aplenty for the upcoming Melbourne Cup long weekend, perfect for that weekend away. There's the Wangaratta Jazz Festival with the finest performers from Australia and abroad, the Maldon Folk Festival and Party in the Pyrenees, while closer to home there's also the Whittlesea Show for the kids and young at heart.
Melbourne Cup Carnival kicks off this week with its first race day, the Bright Spring Festival also continues this week, and there are several food and wine festivals along with the Microbreweries Showcase at Federation Square.
There are sport details, special dining offers and info on upcoming events and highlights in beautiful Melbourne, so read on and enjoy!
NEWSLETTER
Not receiving our newsletter?
Get your copy
of What's On this Week!
Major Events Guide
The Whittlesea Show
takes place this weekend, offering free entertainment and roving entertainers that will appeal to all ages. A long running favourite for families, this year's show features popular attractions to satisfy both young and old with entertainment like Latin dancers and piano accordionists, special guests like Humphrey Bear, Tai Kwon Do performances, Show Girl Competitions and much more.
The Wangaratta Festival of Jazz
, beginning Friday, features many of the best musicians and bands from both Australia and around the world in what's become one of the most highly regarded Jazz festivals the world over. The festival boasts over 100 performances by local, national and international acts playing at a wide range of venues throughout the town. The festival will run until next Monday.
The Maldon Folk Festival
begins this Friday, running across the Melbourne Cup weekend until next Monday. Now in its 35th year, the festival offers quality entertainment for people of all ages with a program that features music, dance, theatre, poetry and more. Located in the historic township of Maldon, the festival also offers workshops, kids' activities, plus an Instrument Makers Exhibition.
Party in the Pyrenees
, featuring the Moonambel Fireworks, is a vibrant community celebration taking place this Saturday in Moonambel, beginning at 4pm. Held at Moonambel Recreation Reserve, the family friendly event offers highlights that include performances by Strangefruit, juggling workshops, fire twirling, pony rides, face painting, food vendors and more. Children under the age of 5 are admitted free.
The Bright Spring Festival
continues until next Tuesday, highlighting the vibrant sights and attractions found during Spring in Bright.
This year's festival program has a varied line up of events on offer with Open Garden Days, and even a Film Festival within the festival, with special screenings held this Sunday at Bright Community Centre.
Upcoming Events
NEW LIVE CALENDAR
To find out about future events in Melbourne, have a look at our new calendar, with details about many more events that lie ahead, including Exhibitions, Gigs, Markets, Expos and much more..
View Future Events on any day of the week
(Scary Winter gas bills notwithstanding!)
Exhibitions - Art | Festival | Show
Greenhouse by Joost
is an Australian first in self-sustaining planning with this temporary event venue opening Thursday at Federation Square. Made entirely from recycled materials, Greenhouse will run until January, open daily as a gallery, cafe and social hub.
Jamaju: First Impressions
is an exhibition of glass art, soft sculpture, mosaic, jewellery and photography by Jan Bell, Marina Villani and Julia Dunn. Drawing inspiration from the life and colour of Australia, it opens this Saturday at The Louis Joel Gallery in Altona.
Dreams from Loom and Needle
, opening Thursday at RMIT Gallery, is an exhibition of the innovative work of Hannah Pang. Featuring fabrics and designs that use the ancient Chinese silk weaving technique of Kesi and Shibori, the exhibition runs until November 22.
The Journey
, currently showing at Northcote's Esoteric Gallery, features exquisite and spiritually evocative paintings by local artist, Bonny Hut. With oil paintings that are emotive and thought provoking, the exhibition will run until this Thursday.
Artful Dodgers Studios
are currently holding an exhibition, which showcases both their studio exhibition spaces and stylish new artist-built website. Located in Collingwood, the exhibition will run until November 7.
A Brush With Love
, now showing at Immersion Therapy in Northcote, is an exhibition of work by calligraphic artist Yun Zhang, who has studied the art since he was 4. Running until November 9, the gallery is open Fridays to Sundays and also by appointment.
Experiencing India
is a photography exhibition at Collingwood's Travellers Bookstore Gallery. Detailing the travels of Michelle Dunn and Alison Shirley around India earlier this year. An insightful look at India's streets, it runs until November 5.
Yvonne Audette Exhibition
- Mossgreen Gallery presents a selling retrospective from the acclaimed painter, Yvonne Audette. Covering 50 years of abstract expressionism, the show displays work from the 1950s to her most recent work, running until November 5.
The Wildlife Art Exhibition
, currently on show at the Montsalvat Art Gallery, is an exciting exhibition by the top Wildlife and Botanical artists from Wildlife Art Society of Australasia. With work in a wide range of styles and mediums, it runs until November 4.
Punk a Photographic Journey
is an exhibition of work that will feature in an up and coming book. Chronicling Melbourne's Punk scene over the last 4 years, the exhibition by Melbourne based photographer, Melynda, runs at Gasworks Art Park until Sunday.
Expos & Open Days
The Castlemaine & District Festival of Gardens
Beginning this Saturday, 20 gardens will be made open to the public during this garden festival showcases Castlemaine's renowned roses and irises. Running until next week, the festival offers a wide variety of garden styles and includes the popular Farmers Market with local produce and also the Artists Garden & Sculpture Market, both of which are held on Sunday.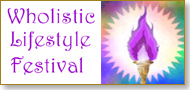 The Wholistic Lifestyle Festival
will be held this Sunday, taking place in Geelong West. The expo offers a place of self-discovery, and also provides a place for people to talk about Alternative and New Age issues and broaden their horizons.
The Australian Motorcycle Expo
, held from Thursday to Sunday at the Melbourne Exhibition Centre, offers a large showcase of the latest motorcycles, scooters, ATVs and accessories along with stunt demonstrations, giveaways and celebrity appearances.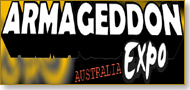 Armageddon Multimedia Expo
, held this weekend at Melbourne Exhibition Centre, features a huge array of 'pop-culture' exhibits. The largest show of its type in the Southern hemisphere, the expo has an impressive line up of guest actors, animators and more.
Performances & Theatre
Yibiyung
is a play by Dallas Winmar that is inspired by her grandmother's experience in Western Australia as one of the stolen generation. A striking piece of storytelling, it begins Thursday at Southbank's Malthouse Theatre, running until November 13.
Spinning Straw
, a new play by Kate Herbert, examines the impact of substance abuse on Annie, a pregnant 19 year old, and also the woman who tries to help her. A modern take on the fairytale of Rumpelstiltskin, it begins Wednesday at the Carlton Courthouse Theatre.
The Call Centre
, a comedy show that proved a huge sell-out hit in Spain, will be appearing at Dante's in Fitzroy, beginning Thursday. Running until Saturday, those who work in a call centre can buy one and get three friends in for free.
Curly Girls Burlesque
is a show of witty, kinky dances by five talented-sexy girls with interestingly artistic costumes. Full of parodies that you would love and laugh till you drop, shows are held Saturdays at North Melbourne's Australian Centre of Performing Arts.
The Rocky Horror Show
has finally hit Melbourne, bringing Richard O'Brien's classic musical to the stage with ARIA-nominated singer iOta as the outrageous Dr Frank N Furter. The iconic play and long time cult favourite is on at the Comedy Theatre.
Wicked
, based on Gregory Maguire's novel, is the hit musical that tells the untold story of the legendary witches from The Wonderful Wizard of Oz. Now playing at the Regent Theatre, the show reveals the surprising past of the supposedly Wicked Witch.
Classical & Choral Performances
Brahms and Schoenberg Focus
, beginning Tuesday at the Australian National Academy in South Melbourne Town Hall, is a special series of concerts honouring the two Romantic composers. Running until November 14, several concerts offer entry by Gold Coin Donation.
Selby & Friends
will present their final concert for this year with an enigmatic work composed by Rebecca Clarke and performed by the accomplished women of Trioz. The concert takes place Wednesday at the University of Melbourne's Melba Hall.
Aled Jones
, one of the most well known choral singers and a presenter BBC's Songs Of Praise, will be appearing at the Arts Centre this Thursday. Accompanied by the Victorian Welsh Choir, the concert is held as part of his current Room to Believe Tour.
Entertainment & Nightlife
Beyond the Darkside
, a unique and stunning Pink Floyd Tribute, recaptures the psychadelic music of the legendary super-group. Recreating the ambience the band was known for, the multi-million dollar production takes place Saturday at the Palais Theatre.
Halloween for Starlight
, held this Saturday night, is a fundraiser at Hawthorn's Room 680 that offers plenty of spooky fun with awards given on the night for different costume categories. All proceeds from the entire night go to the Starlight Children's Foundation.
The World Around Us
is a benefit concert to raise funds for the Fitzroy Learning Network and their work in supporting refugees. Taking place Thursday at Northcote's Uniting Church Hall, the concert features standout performers from around the world.
Bonnie Tyler
, the Welsh singer whose hit songs like Total Eclipse of The Heart and It's a Heartache have become a staple of 80's classics, will be performing two shows only in Melbourne this week, appearing this Tuesday and Wednesday at The Palms at Crown.
MRB: UnPlucked
is the end of year concert by the Melbourne Rainbow Band, held this Saturday at Gasworks Theatre in Albert Park. The concert begins at 7pm and will feature classic tracks with some special guests, performing a wide range of musical styles.
A Night at the Races
, held this Wednesday at P.J.'s SideBar in Southbank, offers all the fun of the Spring Racing Carnival with a night of excitement in this full-service racing night that offers plenty of great prizes. Proceeds go towards next year's St. Patrick's Festival.
Cinema
The Melbourne Buddhist Film Festival
, held this week at ACMI Cinema, features films that raise awareness of the culture and traditions of Buddhist values. Running from Monday to Sunday, each screening features a post-screening Q&A session.
St Kilda's Tuesday Flicks
, held on Tuesday evenings, is a special film program that will raise funds for the organisation, unChain St Kilda. This Tuesday at the George Palace Cinemas they'll screen With love to the person next to me, starting Kim Gyngell.
The Russian Resurrection Film Festival
, held at South Yarra's Palace Cinema Como, begins this Wednesday with a special opening night. Running until next week with the finest selection of Russian cinema, the festival includes an animated film for children.
Comedy
Walking Down the Street
, the latest show by comedian, Carl Barron, will be playing at the Atheneum Theatre. With performances running until November 23, the show offers the quirky insights of Carl's observations with thoughts inspired on the street.
Sammy J in the Forest of Dreams
, a sell-out show of Melbourne Fringe, has returned with performances running until November 9 at North Melbourne's Lithuanian Club. Featuring toe-tapping songs and a cast of 14 puppets, the show is a musical for adults.
The Theatresports Halloween Classic
will be held this Sunday, along with two other special performances held on Friday and Saturday at St Kilda's Theatreworks. Pitting teams against each other, each night brings hilarious feats of do-or-die wit!
Live Music Guide Melbourne Venues and Gig guide.
Melbourne For Kids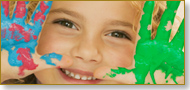 Springfest in Warburton
, held this Sunday at Warburton Primary School, is a fun day out for the whole family. With a quality market, fun for the kids with a Giant Slide and Go Karts, the day features music, demonstrations, performances, food and more.
The Lake Goldsmith Steam Rally
, held this weekend just outside of Ballarat at The Perfect Living Museum, offers great fun for the family with grand parades and displays of restored steam engines, steam rollers and even a working 90 tonne steam shovel.
The Haunted House
is a special Halloween play, held as part of the La Mama for Kids series, which is held monthly. This month's play tells of the spooky adventure of Jen and Tom, told through puppetry. There will be two performances only, held on Saturday.
Puzzles & Competitions
Anagram-orama!
We've rearranged the letters of three of the attractions featured in this week's newsletter. See if you can figure them out! Sign up for
Next Week's Newsletter
to avoid missing the answers..
Gone Boy Jousts Here


Jade Noels


Cancel Letter H
Last week's answers are further down with Melbourne Trivia
Spot The Difference
There are 5 Differences between these two pictures of
Dromana Drive-In
, which is part of the National Trust... See if you can spot them! Sign up for answers revealed in
Next Week's Newsletter
Last week's answers are further down with Melbourne Trivia
More about Dromana Drive-In
|
Learn More about Melbourne!
Competitions
Menulog
, one of the easiest ways to book a restaurant online or order home delivery, is offering the chance for you to win a trip for 2 to Hayman Island where you can have a romantic getaway in a beautiful setting.
For a chance to win this fantastic prize all you need to do is simply visit Menulog before December 15th and do any of the following...
Order food online


Book a restaurant


Review a restaurant
The more orders, bookings and reviews you make, the greater your chance of winning. By booking through Menulog you can also find restaurants that offer great deals on complimentary wine, discounts for total food bills and more, so you're already making a saving!
Community
Cancer Council Victoria
will be holding a special forum this Wednesday, discussing ways of confidently adjusting to sexual and intimate changes after cancer. Held in Carlton, the forum is free to attend, although registration is required for the day.
Sketch City
is a monthly event that features music, art and live painting and drawing. Promoting a greater tolerance for street art and a sense of artistic community, Sketch City features a guest band and is held this Sunday at Dazzeland Studios in Northcote.
One Just World
is a free national series of after-work public forums on global poverty and development. This Wednesday, the 6th discussion will be held at Federation Square's BMW Edge, with a forum discussing water and sanitation security.
You Can Help
There are many social causes that are relevant to people from all walks of life, many of which rely on public support to better the community or assist those who are less fortunate or to benefit others. This week we ask you to consider the following..
Girls Night In
raises funds for the Cancer Council and is a great way to have fun with friends without a man in sight, while raising awareness and money that can go towards the Cancer Council's quest to defeat women's cancer. During October you can host your own event by simply having friends over for an entertaining night in and asking everyone to make a donation during your special night.
Markets, Fetes and Fairs
My Sister's Wardrobe
, one of the Clothing Exchange's events for the ladies, will be held this Wednesday evening at The Croft Institute, located off Little Bourke Street. By bringing up to six garments or accessories you can trade with others for an all-new look in Spring.
The Australasian Native Orchid Society
is holding their Annual Summer Orchid and Garden Club Show this weekend at Frankston's Brotherhood of St Lawrence Community Centre. With many rare plants on show, the event features demonstrations and more.
Mountains of Books
is a Book Fair held in the Dandenongs this weekend where you'll find thousands of used, rare and out-of-print books being offered by booksellers from across Victoria. Entry is free and refreshments will be available at the fair.
NEW LIVE CALENDAR
View MARKETS on any day of the week to make the most of the rare sunny days and head to one of Melbourne's many excellent markets, fetes and fairs for a bargain!

An increasing number of food and produce markets including wine are always popping up around the suburbs. And don't forget garage sales!

OnlyMelbourne Welcomes..
Each week we highlight five of the latest additions to OnlyMelbourne's ever growing guide to services, businesses and information sites for your community.
To find out how
you
can join Melbourne's largest online community
Visit Here!
This week we suggest the following:
View More of the Latest Listings at OnlyMelbourne!
Advertising
your Business or Event at OnlyMelbourne is not only easy, but best of all it's
FREE!!
-
Get Listed..
- don't forget to tell your friends!
Sporting Events
Rugby
The Rugby League World Cup
will see Melbourne play host to the first Centenary year encounter between Australia and England this week, offering one of the biggest sporting events of the year.
Australia vs England
Sunday, 2 November
7:55pm at Telstra Dome
International Rules Rugby
brings a big match to Melbourne this week when Australia takes on Ireland this Friday, exactly five years to the day since the 'G last hosted the two teams going head to head.
Australia v Ireland
Friday October 31
7.45pm at the MCG
Melbourne Cup Carnival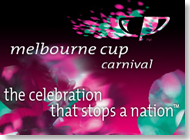 Melbourne Cup Carnival
- The
AAMI Victoria Derby Day
takes place at Flemington Racecourse this Saturday, beginning the first lap of Victoria Racing Club's world-renowned four-race carnival.
Traditionally a day for racing purists, Derby Day is one of the most prestigious single days of racing in Australasia, featuring a card of ten group races.
Spring Racing Carnival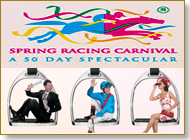 Victoria's Spring Racing Carnival
showcases 50 days of premier world-class thoroughbred racing and a party atmosphere unmatched at any other Australian sporting event! Each year, the Spring Racing Carnival puts Victoria on the international map with its high-quality horse racing that incorporates 85 race meetings across the state, with 20 Country Cups at venues such as Ararat! It runs until November 19th.
National Basketball League
Melbourne Tigers Home Games
Melbourne Tigers Vs Gold Coast Blaze
Sat 1 November, 7:30pm
State Netball & Hockey Centre, Parkville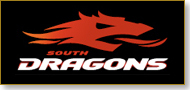 South Dragons Home Game
Dragons vs Spirit
Sat 1 November, 7:30pm
Hisense Arena (Formerly Vodafone Arena)
Dining & Drink
Toast to the Coast
is an annual wine and food festival, held this weekend in Geelong. Over the Melbourne Cup weekend, thirty wineries around the Geelong region will open their cellar doors, hosting wine tastings, tours, music, food stalls and much more.
The Victorian Microbreweries Showcase
, held at the Atrium of Federation Square this Wednesday and Thursday, offers an amazing variety of locally made beers with the chance to taste the finest bevvies from over 15 leading boutique and microbreweries.
The Budburst Wine & Food Festival
, continuing this week with a regional dinner program, is named after the emerging buds that signal the new grape growing season in Macedon and Kyneton. The festival will run until November 9.
Wining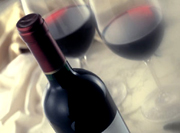 Cleanskins.com
sell premium Australian wines direct to the public at up to 50% off retail prices, offering Free Home Delivery and a 100% Money Back Guarantee.
Perfect for all lovers of wine, their impressive range of wines and service were recommended on Channel 7's
Today Tonight
and Channel 9's
A Current Affair
.
Special Dining Offers
Dining Specials - Save Up To 20% on Your Bill
Menulog
is the easiest way to book a restaurant online with over 4000 restaurant listings! By booking online through Menulog you can enjoy fine food and save money with special deals offering discounts on total food bills, complimentary wine and drinks, discount group bookings and much, much more!
Visit Here For The Latest Deals With Menulog!!
Alpino
, located on vibrant Lygon Street, offer a large seasonal menu of Italian & International Cuisine, made from the freshest market products...
SPECIAL DINING OFFER!!
Book Through
Menulog
and receive
20%
off your Total Bill when you dine at Alpino!
Visit here for BOOKING DETAILS @ Menulog
Offer ends October 31 so be sure to Book Early!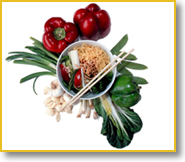 Dining in Melbourne
offers a splendid range of food styles to enjoy. Here are just a few classic food styles to choose from..
More Restaurants at onlyMelbourne's Dining Directory
Dining In
Menulog Home Delivery
is a great chance to eat fine cuisine at home! With over 300 of the best restaurants on offer, you're sure to find something to suit any taste or occasion. To find fast and easy delivery in your area,
Visit Here
.
Melbourne Tours
Smartvisit Card
is the best way to see the sights of Melbourne, whether you're visiting Melbourne for business, a vacation, or even if you're a local wanting to find Melbourne's hidden treasures!
The Smartvisit Card includes entry to attractions such as Melbourne Zoo, Melbourne Aquarium, Old Melbourne Gaol, Telstra Dome, Cook's Cottage, Melbourne River Cruises, and many more of Melbourne's TOP venues!
Free entry to over 60 top attractions..
Visit great venues like Zoos, museums & more across Melbourne & Victoria!
Over $800 of entry fees for ONE low price..
Plus special offers & discounts!
Visit just 2 Attractions a day & you'll save!
FREE 128 page guidebook..
Tailored to local knowledge on what to see & do!
Cash free entry..
Show your card & you're in, no need for cash!
All year-round Attractions..
Whatever time of year you visit - rain or shine!
Learn more about Smartvisit Card
Last Week's Puzzle Answers
Anagram-orama!
Worth A Live Bush - A Brush With Love
How He Togs - The Go Show
Poor Spear Lusts - Superstar Loops
Spot The Difference
Here are the 5 Differences in last week's picture of the Red Sand Garden at
Cranbourne's Royal Botanic Gardens
...
Newsletter | #094 | What's On this Week [Last Week]
Melbourne Trivia
700 In The Bed & The Little One Said..
Melbourne has the biggest backpacker hostel in the world in terms of bed numbers and floor capacity!
Hotel Discovery
(previously named Hotel Bakpak) has 700+ bed spaces available all-year round, located in Franklin Street near to Queen Victoria Market.
The majority of of the 200,000 backpackers who visit Melbourne every year come from the UK, Germany, USA, Japan, Canada and Korea.
Read more about Hotel Discovery
|
Read Melbourne Trivia...
WHAT'S ON CALENDAR
Speaking of what's on, our
new calendar
allows you to select any day of the year to view everything (everything!!!) on that day in an easy to read, printable display.
-:- View
What's On Calendar
-:- View
Markets Only Calendar
WHAT'S ON FEEDS
For those with newsfeeds, we now have a daily
What's On Melbourne Today
feed.
❊ Address & Contact ❊
⊜ Newsletter | #095 | What's On this Week Melbourne |
Map
❊ Web Links ❊
→
Newsletter | #095 | What's On this Week
❊ COVID-19 Notice ❊
Many locations have gone into lockdown as the state takes action to stop the spread of the deadly coronavirus (COVID-19).
→
Disclaimer
: Check with the operator before making plans
...
Trending HOT

Drive-In Movie Club
Drive-In Immersive Cinema Nights Are Coming to Melbourne Put together by our friends at Hot Tub Cinema, a string of family-friendly, social distancing-safe, drive-in ..

Things to see, hear & do this weekend
Make the most of your weekend in Melbourne with these fabulous events. No city does it better than Melbourne, so get out and discover the very best shows, festivals, ..
---
Update Page