Newsletter | #094 | What's On this Week

Welcome to this week's Melbourne events, exhibitions, sports and community guide for October 20 - October 26, 2008.
This week, there plenty of action for the l'il tykes with Children's Week offering special events and family fun days in Melbourne. The community gets festive with the Spring Fling Street Festival in North Melbourne, while there's also the Fawkner Community Festival. Sunday also offers a great chance to see some of Melbourne's finest art with the Get Into Art! day opening the doors to many galleries across Victoria, and Bright celebrates Spring with a festival of their own.
There's also the Awakenings Festival in Horsham, which shows that being disabled doesn't mean you're not able to be one of Australia's many talented performers, while the Melbourne International Arts Festival continues this week with an enormous program of music, culture and theatre.
There are sport details, special dining offers and info on upcoming events and highlights in beautiful Melbourne, so read on and enjoy!
NEWSLETTER
Not receiving our newsletter?
Get your copy
of What's On this Week!
Major Events Guide
The Spring Fling Street Festival
, one of the longest running and truly community based festivals, will be held this Sunday in Errol Street in North Melbourne. Celebrating 30 years, highlights of the day include free activities for kids and adults, two entertainment stages, boxing workshops, a fashion parade and much more. With wine tasting, sculpture workshops and even a dog show, the day has something for all!
The Fawkner Community Festival
, presented by Moreland City Council, takes place this Sunday at Fawkner's CB Smith Reserve. A community festival with music, stalls, food and children's activities, the festival will also include a free sports clinic with Pumas Futsal along with indoor soccer for kids. Special guests on the day include Humphrey B Bear and the Shenzou Chinese Cultural School, performing traditional dancing.
The Bright Spring Festival
celebrates its 20th anniversary this year, continuing to highlight the attractions found during Spring in Bright.
This year's festival program has an enormous amount of events on offer with Open Garden Days, a special festival play, a film festival, fireworks, art exhibitions and much more, all set in the picturesque Ovens Valley.
The Festival of the Wheel
, held this weekend in Castlemaine, invites you to join in a great event and help raise funds to save the planet! A major fun, fitness and environmental event for all sorts of cyclists, on Saturday there will be the choice of six different rides to Maldon and beyond, with a special Family Day held on Sunday. All monies raised will help support the Mount Alexander Sustainability Group.
The Bicycle Film Festival
rolls into Melbourne this week, beginning Tuesday with the festival launch at Beer Deluxe. Running until November 23, the Bicycle Film Festival offers a huge program of art, music, films, parties, and related bicycle-related extravaganzas. The Bicycle Film Festival promotes biking through a creative platform of art, music and film that appeals to broad populations in a fun and inventive fashion.
The Bendigo Agricultural Show
offers two great days of action and entertainment for the whole family, held this Friday and Saturday, with a range of attractions considered to be the best the country has to offer. Attractions and highlights at the show include circus performances, laser skirmishes for kids, horse shows, and displays showcasing everything from food and drink to arts and crafts.
The Awakenings Festival
, continuing until Sunday in Horsham, is Australia's only regional disability arts festival, showcasing theatre, musicians, workshops and more. With performers from all across Australia, the festival has something for everyone with puppetry, music, stalls, open gardens and kids' activities in a huge program of events, celebrating some of Australia's most talented performers.
The Melbourne International Arts Festival
continues until Saturday, offering events that have earned the festival a reputation as one of the finest in the world.
Held over 17 days each October, the festival showcases both local talents in arts and theatre, along with attracting some of the best acts and performance companies from all over the world.
Upcoming Events
NEW LIVE CALENDAR
To find out about future events in Melbourne, have a look at our new calendar, with details about many more events that lie ahead, including Exhibitions, Gigs, Markets, Expos and much more..
View Future Events on any day of the week
(Scary Winter gas bills notwithstanding!)
Exhibitions - Art | Festival | Show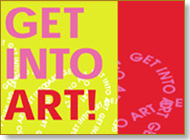 Get into Art!
is an open day event, held on Sunday, with 41 public galleries across Victoria throwing open their doors in this annual celebration of art. Organised by the
Public Galleries Association of Victoria
and aided by major funding from
Arts Victoria
, the special day highlights Victoria's rich cultural heritage with galleries across the state offering a range of programs to interest a wide cross section of people.
The Journey
, opening this Thursday at Northcote's Esoteric Gallery, features exquisite and spiritually evocative paintings by local artist, Bonny Hut. With oil paintings that are emotive and thought provoking, the exhibition will run until next Thursday.
Artful Dodgers Studios
will be holding their launch and exhibition this week, showcasing their studio exhibition spaces and stylish new artist-built website. Located in Collingwood, the launch will take place at 5pm on Thursday, while the exhibition runs till November 7.
A Brush With Love
, now showing at Immersion Therapy in Northcote, is an exhibition of work by calligraphic artist Yun Zhang, who has studied the art since he was 4. Running until November 9, the gallery is open Fridays to Sundays and also by appointment.
My Favourite Travel Photo
is an exhibition and auction held this Tuesday at Michaels Camera Store in Melbourne. Featuring winning entries from their recent competition with the theme of 'Discovery,' the auction will help raise money to build schools in Bangladesh.
irfanspace
, an exhibition held at Toorak's Kinross House, explores the pathways and spaces between people, cultures, past, present and eternity. Using sound, images and poetry from islamic cultures and traditions around the world, it will run until October 26.
Experiencing India
is a photography exhibition at Collingwood's Travellers Bookstore Gallery. Detailing the travels of Michelle Dunn and Alison Shirley around India earlier this year. An insightful look at India's streets, it runs until November 5.
Yvonne Audette Exhibition
- Mossgreen Gallery presents a selling retrospective from the acclaimed painter, Yvonne Audette. Covering 50 years of abstract expressionism, the show displays work from the 1950s to her most recent work, running until November 5.
The AIPP Travelling Exhibition
, presented by the Australian Institute of Professional Photography, showcases winning images from the Canon Australian Professional Photography Awards. The exhibition will be shown at Rialto Plaza until October 24.
The Wildlife Art Exhibition
, currently on show at the Montsalvat Art Gallery, is an exciting exhibition by the top Wildlife and Botanical artists from Wildlife Art Society of Australasia. With work in a wide range of styles and mediums, it runs until November 4.
Get Trucked
is a special exhibition at Brunswick's 696 Gallery that features 100 customised Trucker Caps, each designed by an artist especially for the exhibition. Running until Wednesday, all caps on show are for sale with proceeds going to the Cancer Foundation.
Adrift
, now on show at the 775 Art + Craft gallery in Red Hill, features the new body of work from Trent Edward, showcasing the grandeur of Australia's coastal lines. Capturing the raw energy of atmospheric seascapes, it runs until Sunday.
The Drawn Blank Series
, currently showing at Artiq Galleries in South Yarra, is a series of watercolour and gouache paintings created by Bob Dylan, based on drawings and sketches made on the road from 1989 to 1992. The exhibition runs until Friday.
Punk a Photographic Journey
is an exhibition of work that will feature in an up and coming book. Chronicling Melbourne's Punk scene over the last 4 years, the exhibition by Melbourne based photographer, Melynda, runs at Gasworks Art Park until November 2.
Sport and War
is an exhibition that highlights the controversies faced by many Australian sportspersons during wartime in decades past. With original artworks, documents, photos and film, the wartime relics include a 'Brownlow' medal presented in a Changi POW camp.
Expos & Launches
Viva La Raza
, a new book published by Red Letter Press, will be launched this Saturday at Brunswick's Solidarity Salon. A History of Chicano Identity and Resistance, the book offers a unique panoramic coverage of events from the Spanish conquest to now.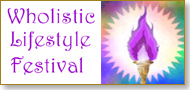 The Wholistic Lifestyle Festival
will be held this Sunday for one day only at Williamstown Town Hall. The expo not only offers a place of self-discovery, but also a place for people to talk about Alternative and New Age issues and broaden their horizons.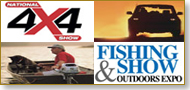 National 4x4 Show, Fishing Show & Outdoors Expo
Beginning this Thursday, at the Melbourne Exhibition Centre, two huge expos will come together, offering an enormous range of must-see displays for Melbourne's 4x4, camping, boating and fishing enthusiasts.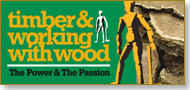 The Timber & Working With Wood Expo
is Australasia's largest showcase of products and services available to woodworking enthusiasts and professional tradesmen alike. It runs from Friday to Sunday at the Melbourne Exhibition Centre.
Performances & Theatre
Eclipse 2008
, by Flare Dance Ensemble, is a night of fun and entertainment in their annual show, which showcases an array of styles from hip-hop to contemporary jazz and even bollywood. It runs from Thursday to Saturday at the University of Melbourne.
The Go Show
, running from Wednesday to Saturday, is a theatrical, whirlwind tour of Melbourne's West with a bus ride through some of Footscray's most iconic venues, including Whitten Oval, Maddern Square and Footscray Arts Centre's Basement Theatre.
Wicked Widows & Never Too Old
is the hilarious double-bill of two shows by Alan Hopgood. Playing this Tuesday and Wednesday at Monash University's Alexander Theatre in Clayton, the plays are a humorous look at widowhood and geriatric sex.
Emerging Playwright Forums
, held Sunday in Prahran, showcases new theatre work with rehearsed readings to gain audience feedback on the plays. With a reading this week of the play, Naomi's Version, entry is by donation with food and drink later.
Travelling North
, the award-winning play by David Williamson, will be performed this Saturday at Warburton's Upper Yarra Arts Centre. Held as part of the production's current tour, performances feature Terence Donovan and Sandy Gore in the lead roles.
Happy Haven
is a new play by David Sheriff, which is directed by John Gauci, producer of the award-winning I Can Jump Puddles. Set in a nursing home, the whimsical play about the bridge between the young and old, runs at Chapel Off Chapel until Saturday.
Kitten
, now playing at the Malthouse Theatre in Southbank, is a three-act tale about Kitten, whose lover is lost at sea. Surrounding herself with the relics of what she has left, the moving account of how yearning itself can be all too consuming ends Saturday.
Curly Girls Burlesque
is a show of witty, kinky dances by five talented-sexy girls with interestingly artistic costumes. Full of parodies that you would love and laugh till you drop, shows are held Saturdays at North Melbourne's Australian Centre of Performing Arts.
The Rocky Horror Show
has finally hit Melbourne, bringing Richard O'Brien's classic musical to the stage with ARIA-nominated singer iOta as the outrageous Dr Frank N Furter. The iconic play and long time cult favourite is on at the Comedy Theatre.
Wicked
, based on Gregory Maguire's novel, is the hit musical that tells the untold story of the legendary witches from The Wonderful Wizard of Oz. Now playing at the Regent Theatre, the show reveals the surprising past of the supposedly Wicked Witch.
Classical & Choral Performances
The Diamond Valley Singers
will present their Vocal Eisteddfod Concert this Friday at Diamond Creek's Uniting Church. The evening of entertainment and glorious singing includes last year's winners Marilla Homes and Lucas Richter with other young vocalists.
Entertainment & Nightlife
A Night of Happyness
, held this Thursday night at Prahran's Electric Lady Land, is a special fundraising night for Lifeline. Featuring special guests such as Stephen Curry and others, the night will help raise money for Lifeline's work in suicide prevention.
Frock
, an ensemble group who are known for their gypsy wing style, will be performing this Saturday at North Melbourne's Czech House. The band performs music from cultures as varied as Eastern Europe, Cuba, West Africa and Latin America with energetic humour.
Superstar Loops
are an electronic/live outfit that capture the essence of neo Melbourne with their performances that are a fusion of electronic jazz groove, breaks, funk and Latin rhythms. They'll be performing this Saturday at the Espy in St Kilda.
The Buddy Love Jazz Trio
will be performing live this Friday at Fitzroy's La Niche Cafe. A free performance, the evening is a perfect chance to relax to some laidback jazz as the Melbourne jazz vocalist performs an eclectic blend of soulful tunes and jazz standards.
Vamp
, launching this Friday night at Melbourne's Billboard Nightclub, will feature two incredible showcase performances by two sensational live bands, NightVersion and Controversy, along with guest DJ, BillyCult87 playing pop, new wave and more.
Cinema
The Australian Youth Climate Coalition
are hosting a special screening on Thursday of the Coen Brothers' latest film, Burn After Reading. Held at Carlton's Cinema Nova, money raised will help send young Australians to the UN climate talks in Poland.
St Kilda's Tuesday Flicks
, held on Tuesday evenings, is a special film program that will raise funds for the organisation, unChain St Kilda. This Tuesday at the George Palace Cinemas they'll screen Kenny, the cult film by Clayton Jacobson.
Comedy
Walking Down the Street
, the latest show by comedian, Carl Barron, will be playing at the Atheneum Theatre. With performances running until November 23, the show offers the quirky insights of Carl's observations with thoughts inspired on the street.
Sammy J in the Forest of Dreams
, a sell-out show of Melbourne Fringe, has returned with performances running until November 9 at North Melbourne's Lithuanian Club. Featuring toe-tapping songs and a cast of 14 puppets, the show is a musical for adults.
Theatresports
returns this year with a cast of mighty thespians battling onstage every Sunday at St Kilda's Theatreworks. Pitting teams against each other in ever-increasing degrees of improvised difficulty, each night brings hilarious feats of do-or-die wit!
Live Music Guide Melbourne Venues and Gig guide.
Melbourne For Kids
Children's Week
, continues till Sunday, celebrating children, their rights and their skills and abilities. This year, Children and their families can celebrate the Week by getting involved in a wide range activities and events that are scheduled throughout Melbourne and across Victoria, including a Community Safety Day at Docklands and also the popular Romp & Stomp Day which will be held at Melbourne Museum.
Docklands Community Safety Day
, held this Sunday, will see Melbourne's emergency and safety services bring their special skills and equipment to a fun day at Docklands. A free event for children and families, the day includes aerial demonstrations and more.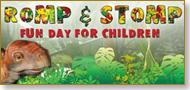 Romp & Stomp Fun Day for Children
, held to celebrate
Universal Children's Day
, takes place this Wednesday at Melbourne Museum, offering fun activities that cater for different aspects of early learning. Children are admitted free.
Give It A Go
, held this Saturday at Alexandra Gardens, is part of the celebrations that highlight Children's Week. A free event for the whole family, the special event is an action packed day of fun for primary school-aged children. Educating kids in the joys and benefits of being active, attractions include 30 sporting activities, a performance by Bindi Irwin and The Crocmen, and special guest Cathy Freeman.
Chupa Chups
celebrate 50 years this Saturday with a colourful exhibition, dubbed 'Chupa Chups Lane', which will be erected in Melbourne's ACDC Lane. Featuring imagery and artwork, the youth festival is a free event that includes love music performances.
Little Big Shots - Geelong
- Australia's travelling children's film festival is perfect for kids aged 2 to 18. Inspiring and fun-filled, High;lights from the festival will screen in Geelong this Monday & Tuesday.
Little Big Shots in Healesville
- Highlights from the Little Big Shots Film Festival for Kids will be screened this Sunday at Healesville Memorial Hall, with screening sessions beginning at 11am.
The Fisher-Price PlayTrain
, now touring shopping centres, will appear at Greensborough from Friday to Sunday. The special play setting lets kids discover the magic of play while parents can also seek advice from qualified early childcare professionals.
Puzzles & Competitions
Anagram-orama!
We've rearranged the letters of three of the attractions featured in this week's newsletter. See if you can figure them out! Sign up for
Next Week's Newsletter
to avoid missing the answers..
Worth A Live Bush


How He Togs


Poor Spear Lusts
Last week's answers are further down with Melbourne Trivia
Spot The Difference
There are 5 Differences between these two pictures of the Red Sand Garden at
Cranbourne's Royal Botanic Gardens
, Victoria's historic steam train... See if you can spot them! Sign up for answers revealed in
Next Week's Newsletter
Last week's answers are further down with Melbourne Trivia
More about Cranbourne's Royal Botanic Gardens
|
Learn More about Melbourne!
Competitions
Friend Magnet
is a new game presented by Ebay Australia and Windows Live Messenger that lets you have fun and win prizes, not only for you, but also friends that you have on MSN Live Messenger! With over $100K in prizes to be won, there are special new prizes made available on different days, so be sure to look in and see what's up for grabs each day and grab a friend online to join the fun...
Start Winning Today!
Community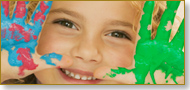 Single Parents Active Kids Family Fun Day
- A special day of fun will be held this Sunday at Doncaster's Ruffey Lake Park, offering single parents the chance to meet new friends while the kids have plenty of fun with a sausage sizzle, face painting, ball games and more.
Save the Murray Rally
- The Plug the Pipe group invites all Victorian's to join the Save the Murray Rally, held this Sunday in Yea, Melbourne's gateway to the Goulburn and Murray Rivers. Speakers on the day include Taungurung Elder, Uncle Roy Patterson.
Dynamic Drawing Classes
, held by Ron Curran, can help you discover your creative identity and find your power through drawing. Classes are held every Thursday in Collingwood and Friday in Albert Park with a model, music and facilitation provided on the day.
You Can Help
There are many social causes that are relevant to people from all walks of life, many of which rely on public support to better the community or assist those who are less fortunate or to benefit others. This week we ask you to consider the following..
The World's Biggest Walk
, held this Friday at 12noon Greenwich Meantime, is a campaign to raise public awareness of Organ Donations. The global event will see people walking 5km at exactly the same time across 5 continents around the world.
Girls Night In
raises funds for the Cancer Council and is a great way to have fun with friends without a man in sight, while raising awareness and money that can go towards the Cancer Council's quest to defeat women's cancer. During October you can host your own event by simply having friends over for an entertaining night in and asking everyone to make a donation during your special night.
Markets, Fetes and Fairs
St Paul's Strawberry Fair
, now in its 25th year, will be held this Saturday at St Paul's Anglican Parish in East Kew. On the day you can listen to musicians from the Boroondara Brass whilst browsing through stalls of Trash and Treasure, Home Made Goods, and more.
Tempting Fete
, held at Spensley Street Primary School in Clifton Hill, takes place this Saturday offering a great variety of activities for children, wonderful foods and stalls and exciting musical entertainment from The Blackeyed Susans and many more special guests.
St. Raphael's Shop & Pamper Night
offers an evening of fun and pampering, held this Friday in West Preston. With stalls that include designer clothing, handbags, scarves, jewellery and more, there will also be makeover and floral demonstrations on the night.
Weeden Heights Primary School
will be holding their Twilight Market Bazaar this Friday. Located in Vermont South, the event is a fun filled market night with great food, trash and treasure, craft activities, bouncy castle, and even fireworks, which will be held at 9pm.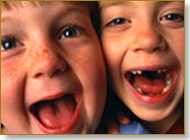 This weekend has three great fetes where you'll find kids' entertainment, stalls, food & more...
Wales Street Primary School
- Entertainment, fun and more on Saturday in Thornbury.
Cambridge Primary School
- Saturday in Hoppers Crossing, with an auction, showbags & more.
Gilson College
- Held Sunday in Taylors Lakes with face painting, crafts, stalls & more.
NEW LIVE CALENDAR
View MARKETS on any day of the week to make the most of the rare sunny days and head to one of Melbourne's many excellent markets, fetes and fairs for a bargain!

An increasing number of food and produce markets including wine are always popping up around the suburbs. And don't forget garage sales!

OnlyMelbourne Welcomes..
Each week we highlight five of the latest additions to OnlyMelbourne's ever growing guide to services, businesses and information sites for your community.
To find out how
you
can join Melbourne's largest online community
Visit Here!
This week we suggest the following:
View More of the Latest Listings at OnlyMelbourne!
Advertising
your Business or Event at OnlyMelbourne is not only easy, but best of all it's
FREE!!
-
Get Listed..
- don't forget to tell your friends!
Sporting Events
Netball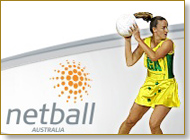 Holden Netball Test Series 2008
Australian netball fans get their first chance to watch their World Champions stars on home soil, when they contest the Holden Netball Test Series in October.
Australia vs New Zealand
Sunday 26 October - 3.10pm
Hisense Arena (Formerly Vodafone Arena)
Soccer
Hyundai A League Soccer | 2008/09 Season
Round 9 of the Hyundai A League brings a match to Melbourne's own backyard this weekend...
Saturday 25 October 2008
Melbourne Victory FC vs Sydney FC
7pm at Telstra Dome
Spring Racing Carnival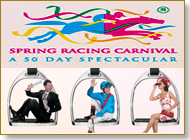 Victoria's Spring Racing Carnival
showcases 50 days of premier world-class thoroughbred racing and a party atmosphere unmatched at any other Australian sporting event! Each year, the Spring Racing Carnival puts Victoria on the international map with its high-quality horse racing that incorporates 85 race meetings across the state, with 20 Country Cups at venues such as Ararat! It runs until November 19th.
National Basketball League
Melbourne Tigers Home Games
Melbourne Tigers Vs Townsville Crocodiles
Sat 25 October, 7:30pm
State Netball & Hockey Centre, Parkville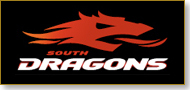 South Dragons Home Game
Dragons vs Taipans
Sat 25 October, 7:30pm
Hisense Arena (Formerly Vodafone Arena)
Dining & Drink
World Vegan Day Festival
in Melbourne will be held this Sunday at Abbotsford Convent, offering a positive celebration of the vegan lifestyle. The festival is free to attend and features stalls with fantastic food, clothing, footwear, health products and much more.
The Budburst Wine & Food Festival
is named after the emerging buds that signal the new grape growing season in Macedon and Kyneton. Beginning this Sunday with the 'Budburst Street Festival' in Kyneton's Piper Street, the festival runs until November 9.
Wining
The Coonawarra Wine Tasting Roadshow
, held this Thursday at Melbourne Town Hall, is a chance to sample fare from the famous Coonawarra wineries with over 100 wines on offer. Visitors will also be able to meet the winemakers behind these famous brands.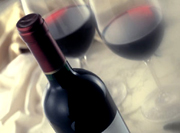 Cleanskins.com
sell premium Australian wines direct to the public at up to 50% off retail prices, offering Free Home Delivery and a 100% Money Back Guarantee.
Perfect for all lovers of wine, their impressive range of wines and service were recommended on Channel 7's
Today Tonight
and Channel 9's
A Current Affair
.
Special Dining Offers
Dining Specials - Save Up To 20% on Your Bill
Menulog
is the easiest way to book a restaurant online with over 4000 restaurant listings! By booking online through Menulog you can enjoy fine food and save money with special deals offering discounts on total food bills, complimentary wine and drinks, discount group bookings and much, much more!
Visit Here For The Latest Deals With Menulog!!
Alpino
, located on vibrant Lygon Street, offer a large seasonal menu of Italian & International Cuisine, made from the freshest market products...
SPECIAL DINING OFFER!!
Book Through
Menulog
and receive
20%
off your Total Bill when you dine at Alpino!
Visit here for BOOKING DETAILS @ Menulog
Offer ends October 31 so be sure to Book Early!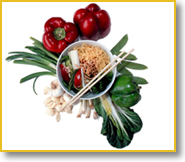 Dining in Melbourne
offers a splendid range of food styles to enjoy. Here are just a few classic food styles to choose from..
More Restaurants at onlyMelbourne's Dining Directory
Dining In
Menulog Home Delivery
is a great chance to eat fine cuisine at home! With over 300 of the best restaurants on offer, you're sure to find something to suit any taste or occasion. To find fast and easy delivery in your area,
Visit Here
.
Melbourne Tours
Smartvisit Card
is the best way to see the sights of Melbourne, whether you're visiting Melbourne for business, a vacation, or even if you're a local wanting to find Melbourne's hidden treasures!
The Smartvisit Card includes entry to attractions such as Melbourne Zoo, Melbourne Aquarium, Old Melbourne Gaol, Telstra Dome, Cook's Cottage, Melbourne River Cruises, and many more of Melbourne's TOP venues!
Free entry to over 60 top attractions..
Visit great venues like Zoos, museums & more across Melbourne & Victoria!
Over $800 of entry fees for ONE low price..
Plus special offers & discounts!
Visit just 2 Attractions a day & you'll save!
FREE 128 page guidebook..
Tailored to local knowledge on what to see & do!
Cash free entry..
Show your card & you're in, no need for cash!
All year-round Attractions..
Whatever time of year you visit - rain or shine!
Learn more about Smartvisit Card
Last Week's Puzzle Answers
Anagram-orama!
Reign In Pixie Dance - Experiencing India
Thick Dell Hope - Hold the Pickle
Hip Fox Recipe Tape - The Paperific Expo
Spot The Difference
Here are the 5 Differences in last week's picture of
Puffing Billy
...
Newsletter | #093 | What's On this Week [Last Week]
Melbourne Trivia
The Big Screen Seldom Now Seen
Melbourne's first Drive-In theatre, the Skyline in Burwood, which opened on February 18th in 1954, was also the very first Drive-In to open in Australia. The first of more than 330 drive-ins that were built across Australia, the Drive-In was one of the most popular pastimes and dating rituals during the 50's and indeed the 60's when their popularity peaked with 19 Drive-In cinemas found in greater Melbourne in 1966 and a total of 60 throughout Victoria.
With the growing popularity of independent cinemas and large chain cinemas flourishing in Melbourne, many of the Drive-In cinemas sadly fell by the wayside, and today there are only 3 that still operate today, located in Coburb, Dromana and the Lunar Drive-in Theatre in Dandenong, which is also the largest drive-in theatre in the Southern Hemisphere.
Read more about Melbourne's Cinemas
|
Read Melbourne Trivia...
WHAT'S ON CALENDAR
Speaking of what's on, our
new calendar
allows you to select any day of the year to view everything (everything!!!) on that day in an easy to read, printable display.
-:- View
What's On Calendar
-:- View
Markets Only Calendar
WHAT'S ON FEEDS
For those with newsfeeds, we now have a daily
What's On Melbourne Today
feed.
❊ Address & Contact ❊
⊜ Newsletter | #094 | What's On this Week Melbourne |
Map
❊ Web Links ❊
→
Newsletter | #094 | What's On this Week
→
Subscribe to OnlyMelbourne - Get your copy of What's On this Week!
→
List Your Business or Event - It's FREE!
→
OnlyMelbourne Events Calendar - Find out What's On any day of the week!
→
What's On In Melbourne in October
→
Melbourne Guide | Accommodation, Travel & Tours
→
Dining Specials - Save Up To 20% on Your Bill
→
Melbourne for Children | Kids
→
Competitions | Fun & Games
→
OnlyMelbourne Newsletters Archive
→
Newsletter | #093 | What's On this Week [Last Week]
❊ COVID-19 Notice ❊
Many locations have gone into lockdown as the state takes action to stop the spread of the deadly coronavirus (COVID-19).
→
Disclaimer
: Check with the operator before making plans
...
Trending HOT

Drive-In Movie Club
Drive-In Immersive Cinema Nights Are Coming to Melbourne Put together by our friends at Hot Tub Cinema, a string of family-friendly, social distancing-safe, drive-in ..

Things to see, hear & do this weekend
Make the most of your weekend in Melbourne with these fabulous events. No city does it better than Melbourne, so get out and discover the very best shows, festivals, ..
---
Update Page