Newsletter | #089 | What's On this Week

Welcome to this week's Melbourne events, exhibitions, sports and community guide for September 15 - September 21, 2008.
This week, there's festivals aplenty with the Royal Melbourne Show kicking off this week, the Trung-Thu Festival broadening children's horizons, and a big offering of concerts with Music in the Rounds and the Save La Mama Benefit Bash (say that one fast and there's a 'banana' in there somewhere!)
There's also the grand launch of St Kilda Promenade with a fun-packed day of activities and entertainment, while if the film deliverance didn't scare you too much there's also the Guildford Banjo Jamboree. Darebin Music Feast also continues with the popular High Vibes on Sunday, and two month long festivals offer plenty to see and do with 30 Days of Fashion and the Asian Food Festival offering special events for Melbourne's fashionable foodies.
There are sport details, special dining offers and info on upcoming events and highlights in beautiful Melbourne, so read on and enjoy!
WHAT'S ON CALENDAR
Speaking of what's on, our
new calendar
allows you to select any day of the year to view everything (everything!!!) on that day in an easy to read, printable display.
-:- View
What's On Calendar
-:- View
Markets Only Calendar
WHAT'S ON FEEDS
For those with newsfeeds, we now have a daily
What's On Melbourne Today
feed.
NEWSLETTER
*UPDATE*
We now use AWebber to manage our newsletters. If you have not already subscribed, then
Subscribe Here
. If you were already subscribed, you will have to re-confirm your email address by resending the confirmation email.
Re-Subscribe Here
Not receiving our newsletter?
Get your copy
of What's On this Week!
Spring School Holiday Guide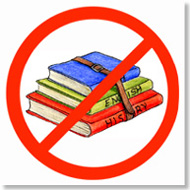 School Holidays
begin this week when the school term ends on Sunday so it's time to put the books away and start having fun!
Highlighting the best events and exhibitions on offer for the young and young at heart, our exclusive guide will help you find perfect ways to enjoy the holidays with events, tours and holiday care programs.. all in marvellous Melbourne!
View School Holiday Guide
The Trung-Thu Festival
, also known as the Children's Moon Festival, is one of the most popular Vietnamese festivals. Taking place this Saturday at the Quang Minh Buddhist Temple in Burke Street, the festival promotes education, innovative ideas, music, sports, arts and crafts and poetry for the young generation. Highlights include a captivating panorama with the children's lantern procession, songs and dances.
Equipment
, a solo circus show performed by Andrew Dyson, will be running from September 18th to 27th at the Arts House, located at the Meat Market in North Melbourne. The performance features his Guinness World Records freestanding ladder & juggling trick.
Visit Here for more Great School Holiday Events
Major Events Guide
The St Kilda Foreshore Promenade
will be launched to the public this Sunday in what will be a great day with lots of entertainment for kids and adults alike. During the day there will plenty of entertainment with live music at the Stokehouse Beach Stage, located in front of the St Kilda Sea Baths, and special activities for children at the Kidzone. Highlights of the day include a Solar System Art installation and guided tours.
La Mama Big Benefit Bash
- Help save La Mama by attending the Big Benefit Bash at The Athenaeum Theatre, held this Monday night. With a huge line up, the Big Event Bash will go towards keeping one of Melbourne's greatest theatre icons alive and kicking. The night features comedy and music performances from favourites like Judith Lucy, Rod Quantock, Gerry Connolly, Jane Clifton and many more.
Heritage Week
, presented by the City of Whitehorse is a chance to get out and about and take advantage of a week of great events that explore the history of the suburbs of Whitehorse. With the theme this year of Women's Suffrage, the program includes events such as walks, live theatre, exhibitions, bus tours, special children's activities and even information sessions to enable people to explore their family tree.
The Royal Melbourne Show
is the highlight of School Holidays, an annual event not to be missed! Running from September 18th to 28th, the Show provides entertainment for all ages, offering something for everyone, from extreme rides and hundreds of showbags to choose from to food, rides and more! The Show also offers the chance to view animal judging competitions, woodchop contests and attractions.
Music In The Rounds
is a spectacular chance to indulge in a world of music when the Academy of Performing Arts presents this special one-day festival that features 26 amazing concerts across 6 venues. With music ranging from Orchestral to Jazz and Chamber Music and more it includes performers such as James Morrison, Tin Alley String Quartet and more. It takes place on Sunday, starting from Midday.
The Guildford Banjo Jamboree
is a String Band Festival taking place in Guildford, which is near Daylesford. Running from Friday to Sunday, this year the festival promises to be a spectacular weekend of entertainment an Old Time Bush Dance held on Saturday night. Tickets go on sale from 6pm Friday at the Public Hall of Guilford and will be available all weekend. There is no need to pre book for the event.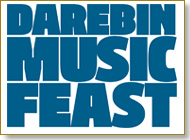 Darebin Music Feast
continues this week with a huge program of events that focus on song-writing and community music, in all its diverse forms. With many events that celebrate the diversity of one of Melbourne's most musically and artistically active communities, the festival will run until Sunday when it ends with the very popular High Vibes, the festival's energetic closing celebration.
30 Days of Fashion and Beauty
is a month-long event in September, celebrating the style industry's finest and brightest through in-store events, parties and much more. The month-long program will feature cocktail parties, runway shows and in store appearances with top make-up artists, celebrities such as Nikki Phillips, Jennifer Hawkins and Lara Bingle and leading editors from magazines like Harper's Bazaar.
Upcoming Events
NEW LIVE CALENDAR
To find out about future events in Melbourne, have a look at our new calendar, with details about many more events that lie ahead, including Exhibitions, Gigs, Markets, Expos and much more..
View Future Events on any day of the week
(Parking tickets notwithstanding!)
Exhibitions - Art | Festival | Show
Vine of Hopes and Dreams
, held this Saturday at Preston Library by composer Judy Pile and artist Meredith Thomas, is a performance where you can participate in the creation of an evolving sculpture of recorded speech, sound, paper blooms and creatures.
Ubiquitous Slopes
is an exhibition that uses the gallery space of Collingwood gallery, Utopian Slumps to explore ideas of inversion, location and deviation. Reconstructed from the memory of a New Zealand holiday cabin, it runs from Thursdays to Saturdays.
Heat: Art and Climate Change
is a major international art exhibition held in conjunction with the conference, Cultures of Sustainability, which offers artists and writers the chance to explore issues of climate change. The exhibition runs till Thursday at RMIT Gallery.
The Naked and the Nude
, now showing at the Ballarat Fine Art Gallery, is an exhibition that celebrates the naked body in art and showcases the human form in art throughout the 19th, 20th and 21st Centuries with work that includes Norman Lindsay's Benediction.
40 Years of Video Art
is an exhibition that offers an overview of both historical and current trends in video art. With 59 individual art works produced in Germany between 1963 and 2004, it is held at the Faculty Gallery of Monash University Art & Design.
The Ableart Exhibition
, on show all September at Australia on Collins, is a an exhibition of art produced by people living with multiple disabilities including deaf-blindness. The free exhibition celebrates personal expression, communication and creativity.
In A Moment
is an exhibition that honours the Polaroid camera and its film, a medium that has recently ceased production. Held at Collingwood's Photospace Gallery until this Saturday, the group show features images by artists who have set out to celebrate instant film.
Carvings
, an exhibition by Rod Cooper, features work that explores the possible textures found within a terrain of sculpture and paint. Held at Richmond's DNA Gallery, the exhibition also includes a special live sound event that will be held this Saturday.
The Sculptors Association of Victoria
are currently holding their Annual Awards Exhibition in the Barn Gallery of Eltham's Montsalvat. The highly collectable work produced for the annual exhibition emanates from a mix of amateur and professional members.
Sport and War
is an exhibition that highlights the controversies faced by many Australian sportspersons during wartime in decades past. With original artworks, documents, photos and film, the wartime relics include a 'Brownlow' medal presented in a Changi POW camp.
Expos & Open Days
The MV Doulos
, a passenger ship that is two years younger than Titanic, is celebrating her 94th birthday by appearing at Geelong Waterfront until September 28th. This Tuesday there will be an Open Day held aboard the vessel with special engineering tours.
The MBA & Postgrad Expo
, held this Tuesday at Melbourne Town Hall, can assist you in identifying and clarifying postgraduate study options by finetuning the list of institutions and course that meet your needs. The event, which helps broaden options, is free.
Performances & Theatre
Bend It Like Bollywood
is a dance spectacular held this Saturday at the National Theatre in St Kilda. Performed by the Indo Jazz Team from Melbourne, the show is a glitzy musical and dance extravaganza that will take the audience on a journey of Indian dances.
Curly Girls Burlesque
is a show of witty, kinky dances by five talented-sexy girls with interestingly artistic costumes. Full of parodies that you would love and laugh till you drop, shows are held Saturdays at North Melbourne's Australian Centre of Performing Arts.
Noel It All!
- Hot from touring Australia as the spectral Sir Noël in the hit musical comedy Two Old Queens, Western Australian based cabaret singer John Michael Swinbank will perform Noel Coward's greatest comedy songs this Friday and Saturday at Chapel Off Chapel.
Botchulism
, the winner of last year's Mudfest Best Play Award, is a satirical dissection of plastic surgery, mateship and monkeys. Set in the waiting room of a plastic surgery clinic, shows run from Wednesday to Saturday at Melbourne University's Guild Theatre.
The Rocky Horror Show
has finally hit Melbourne, bringing Richard O'Brien's classic musical to the stage with ARIA-nominated singer iOta as the outrageous Dr Frank N Furter. The iconic play and long time cult favourite is on at the Comedy Theatre.
The Real Thring
, presented by Hoy Polloy Theatre and written by Barry Dickins, celebrates the career and life of the Australian icon, Frank Thring. As outrageous in death as he was in life, the theatrical tribute is playing at Triple R's Performance Space in Brunswick.
John and Jen
, now playing at Chapel Off Chapel, is an original musical that takes a look at the complexities of relationships between brothers, sisters, parents and children. Performed by two actors, the chamber musical is set across four decades.
Pirates of Penzance
, presented by Gilbert and Sullivan Opera Victoria, is the new production by James Wright. An ideal performance to introduce young people to the riches of light opera, shows will be held this Friday and Saturday at the Clayton Campus of Monash.
The Lonesome West
, beginning this week at St Kilda's Theatreworks, is a play about two Irish brothers who battle it out over a house, a dead father and a packet of crisps. The third instalment in the award winning Leenane trilogy, it runs until this Sunday.
Ninety
, featuring Melinda Butel and Kim Gyngell, is a play written by Joanna Murray-Smith that sees William, soon to re-marry, approached by his former wife, Sally who wants ninety minutes to make her case to regain what was lost. It's currently playing at the Arts Centre.
Wicked
, based on Gregory Maguire's novel, is the hit musical that tells the untold story of the legendary witches from The Wonderful Wizard of Oz. Now playing at the Regent Theatre, the show reveals the surprising past of the supposedly Wicked Witch.
Classical Performances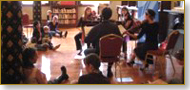 Cry Baby Classical Concerts
, organised by 3MBS 103.5FM Classically Melbourne and the City of Yarra, offer parents and children the chance to enjoy classical music. With a performance this Thursday at Richmond Uniting Church, entry is by Gold Coin donation.
Entertainment & Nightlife
Sovereign Hill Music Festival
, held from this Saturday to October 5th, will feature plenty of entertainment for young and old Deborah Conway, Willy Zygier and many more performers. There'll also be entertainment for kids with Cocos Lunch, Magic Sally Faerie Rock Band and musical workshops including drumming with Afrobeat, all performing at various locations against the historical backdrop of Sovereign Hill.
Rubber Records
will mark their 20th Anniversary with a special concert held this Friday at Northcote Town Hall. One of the most prominent indie labels, the night features performances by Hot Little Hands, Cordrazine, Even and other bands signed to the respected label.
South Side Funk
features the funkiest DJ's from Melbourne and interstate playing true funk like you'll never find at any other venue. Held every Thursday night at the bar 161, located in Prahran, South Side Funk starts at 9pm for all you money-maker shakers.
The Burlesque Hour.. She's Back!
Following their Melbourne shows, the Burlesque Hour returns to Geelong for 5 shows only with all time favourites and fabulous new guest stars. If you missed the show in Melbourne, be sure to catch it this week!
Cinema
St Kilda's Tuesday Flicks
, held on Tuesday evenings, is a special film program that will raise funds for the organisation, unChain St Kilda. This Tuesday at the George Palace Cinemas they'll be holding a screening of the film, Hercules Returns.
The Lavazza Italian Film Festival
begins this Wednesday with the Opening Night Gala at Palace Cinema Como. Now in its 9th year, the festival includes new features and a special retrospective of classic films. It runs until October 5 at various Palace cinemas.
Comedy & Trivia
Comedy C'mon Down
, held at The Cue Club in Fitzroy, is the perfect chance to get out and have a laugh with the comedy night that comedians like to go to. Featuring special acts and some of Melbourne's best comedians, it takes place every Wednesday night.
Laugh Masters
, held at Melbourne's Hotel Discovery, is back to blast winter away with nothing but laughter. Featuring special guests, and hosted by '2007 Best Melbourne Fringe Comedy Winner' Matt Keneally, it takes place every Friday night at 8:30pm.
Live Music Guide Melbourne Venues and Gig guide.
Melbourne For Kids
Superbia
, performed by Dream Puppets, will be held on Saturday as part of the monthly kids' program at cosy La Mama Theatre. The black light puppet show creates vivid and surreal environments inside a puppet family's suburban home in this show for all ages.
Dora's Pirate Adventure
is a live show of Dora The Explorer, beginning this Saturday at Hisense Arena - formerly Vodafone Arena. The musical spectacular stars Dora, her cousin Diego, and all of their friends with wonderful sets and costumes in a colourful show.
The Family Fishing Festival
, held by Go Fishing In Victoria, is a free event taking place on Saturday at Lillydale Lake. There will be activities for the whole family along with children's fishing workshops, stalls, entertainment, prizes and giveaways.
Luna Freeze
- Luna Park will be making the most of the winter months with Melbourne's newest ice skating venue, held in the middle of Luna Park's Winter Wonderland. With ice-skating set to cool tunes and all under dazzling lights, Luna Freeze runs until October.
Puzzles & Competitions
Anagram-orama!
We've rearranged the letters of three of the attractions featured in this week's newsletter. See if you can figure them out! Sign up for
Next Week's Newsletter
to avoid missing the answers..
Twee Age Hiker


Bowled Into Bold Kylie


Must Do Hovel
Last week's answers are further down with Melbourne Trivia
Spot The Difference
There are 5 Differences between these two pictures of
Luna Park
, one of St Kilda's many iconic attractions... See if you can spot them! Sign up for answers revealed in
Next Week's Newsletter
Last week's answers are further down with Melbourne Trivia
More about Luna Park
|
Learn More about Melbourne!
Competitions
Federation Bells Music Competition | Win $1,500
The new website of Birrarung Marr's Federation Bells is a ground-breaking website that lets you compose music for Melbourne's Federation Bells. Offering a chance to show your musical talents to all of Melbourne, by composing your masterpiece online, you can submit it before
Monday, 15 September
to win $1500 and have your ditty performed live.
Melbourne City Romp
returns on October 19 this year, but you can have fun before then and even win great prizes with their online 'Virtual Romp' competition each week where you can have a try at guessing the weekly riddle about an iconic Melbourne venue. Prizes include the Melbourne icons package, a $100 myer voucher, a pair of $220 keen shoes or Go For Your Life backpack jampacked with $79 worth of healthy goodies.
Community
Sea of Faith National Conference 2008
- The Sea of Faith Network, which openly explores issues of religion, spirituality and meaning, will be holding a special series of public lectures from Friday to Sunday at Amberley Retreat Centre, located in Lower Plenty.
Dynamic Drawing Classes
, held by Ron Curran, can help you discover your creative identity and find your power through drawing. Classes are held every Thursday in Collingwood and Friday in Albert Park with a model, music and facilitation provided on the day.
HOPE Workshop
- A series of workshops are being held in September for families and friends of people experiencing an eating disorder. Presented by The Eating Disorders Foundation of Victoria, the workshops will be held every Tuesday evening in Cranbourne.
You Can Help
There are many social causes that are relevant to people from all walks of life, many of which rely on public support to better the community or assist those who are less fortunate or to benefit others. This week we ask you to consider the following..
The Royal Melbourne Hospital Home Lottery
offers thousands of fantastic prizes and also helps the hospital in providing the best care for possible for those in need of their many services. This year, for the first time ever, the much-anticipated grand prize is a fully furnished $2.1 million Englehart Grand Prize Showhome that comes complete with a brand new 2008 Mercedes-Benz C200 Classic in the driveway...
Markets, Fetes and Fairs
The Victorian Doll Show
, held this weekend at Dorset Gardens in Croydon, is an annual event that features a wide ranged of displays and stalls. With attractions for lovers of dolls and doll-making, the show includes Miniatures, Bears, workshops and a Doll Competition.
NEW LIVE CALENDAR
View MARKETS on any day of the week to make the most of the rare sunny days and head to one of Melbourne's many excellent markets, fetes and fairs for a bargain!

An increasing number of food and produce markets including wine are always popping up around the suburbs. And don't forget garage sales!

OnlyMelbourne Welcomes..
Each week we highlight five of the latest additions to OnlyMelbourne's ever growing guide to services, businesses and information sites for your community.
To find out how
you
can join Melbourne's largest online community
Visit Here!
This week we suggest the following:
View More of the Latest Listings at OnlyMelbourne!
Advertising
your Business or Event at OnlyMelbourne is not only easy, but best of all it's
FREE!!
-
Get Listed..
- don't forget to tell your friends!
Sporting Events
AFL - Finals Week 3
The last of the finals is here, with week three seeing 2 AFL matches held in Melbourne this week before the BIG ONE next week!
Friday at The MCG
Geelong v Western Bulldogs at 7.40pm

Saturday at The MCG
Hawthorn v St Kilda at 7pm


www.afl.com.au - AFL League


Dining & Drink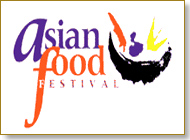 The Asian Food Festival
, now in its 22nd year, is held throughout September and celebrates both Spring and the diverse range of Asian cuisine available in Melbourne. Each year the very popular festival delivers a major culinary celebration, as Melbourne dining comes alive with hot and spicy, sweet and sour and all the Asian flavours in between showcased at Melbourne's best Asian restaurants.
Wining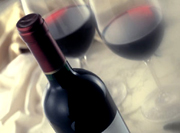 Cleanskins.com
sell premium Australian wines direct to the public at up to 50% off retail prices, offering Free Home Delivery and a 100% Money Back Guarantee.
Perfect for all lovers of wine, their impressive range of wines and service were recommended on Channel 7's
Today Tonight
and Channel 9's
A Current Affair
.
Special Dining Offers
Dining Specials - Save Up To 20% on Your Bill
Menulog
is the easiest way to book a restaurant online with over 4000 restaurant listings! By booking online through Menulog you can enjoy fine food and save money with special deals offering discounts on total food bills, complimentary wine and drinks, discount group bookings and much, much more!
Visit Here For The Latest Deals With Menulog!!
BelleZain
in Port Melbourne offers Mediterranean dining with fabulous bay views! Their Australian and European wines make for a perfect combination...
SPECIAL DINING OFFER!!
Book Through
Menulog
and receive
10%
off your Total Bill For 6 people when you dine at BelleZain!
Visit here for BOOKING DETAILS @ Menulog
Offer ends September 30 so be sure to Book Early!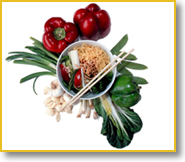 Dining in Melbourne
offers a splendid range of food styles to enjoy. Here are just a few classic food styles to choose from..
More Restaurants at onlyMelbourne's Dining Directory
Dining In
Menulog Home Delivery
is a great chance to eat fine cuisine at home! With over 300 of the best restaurants on offer, you're sure to find something to suit any taste or occasion. To find fast and easy delivery in your area,
Visit Here
.
Melbourne Tours
Smartvisit Card
is the best way to see the sights of Melbourne, whether you're visiting Melbourne for business, a vacation, or even if you're a local wanting to find Melbourne's hidden treasures!
The Smartvisit Card includes entry to attractions such as Melbourne Zoo, Melbourne Aquarium, Old Melbourne Gaol, Telstra Dome, Cook's Cottage, Melbourne River Cruises, and many more of Melbourne's TOP venues!
Free entry to over 60 top attractions..
Visit great venues like Zoos, museums & more across Melbourne & Victoria!
Over $800 of entry fees for ONE low price..
Plus special offers & discounts!
Visit just 2 Attractions a day & you'll save!
FREE 128 page guidebook..
Tailored to local knowledge on what to see & do!
Cash free entry..
Show your card & you're in, no need for cash!
All year-round Attractions..
Whatever time of year you visit - rain or shine!
Learn more about Smartvisit Card
Last Week's Puzzle Answers
Anagram-orama!
The Hand Kneaded Tune - The Naked and the Nude
Fed The Fresh Ration - Friends of the Earth
Retch Red Soup - The Producers
Spot The Difference
Here are the 5 Differences in last week's picture of the
Giant Sky Wheel
, located at Birrarung Marr...
Newsletter | #088 | What's On this Week [Last Week]
Melbourne Trivia
Plough Now, Brown Cow...
The Royal Melbourne Show began as a humble ploughing competition in 1848. Initially featuring seventeen farmers who competed to find who could plough the straightest furrow, it was the earliest agricultural show in Melbourne.
By the 1870s, all sorts of aspects of agricultural life from horses and cows to produce such as bacon and milk were part of the show and in 1890, the title 'Royal' was added to its name.
In 1882 the show had grown so much in popularity that it was moved to its present location after complaints that it was too far from town.
More about the Royal Melbourne Show..
|
Read Melbourne Trivia...
❊ Address & Contact ❊
⊜ Newsletter | #089 | What's On this Week Melbourne |
Map
❊ Web Links ❊
→
Newsletter | #089 | What's On this Week
→
Subscribe to OnlyMelbourne - Get your copy of What's On this Week!
→
List Your Business or Event - It's FREE!
→
OnlyMelbourne Events Calendar - Find out What's On any day of the week!
→
What's On In Melbourne in September
→
Spring School Holiday Guide | September 20 - October 5, 2008
→
Melbourne Guide | Accommodation, Travel & Tours
→
Dining Specials - Save Up To 20% on Your Bill
→
Melbourne for Children | Kids
→
Competitions | Fun & Games
→
OnlyMelbourne Newsletters Archive
→
Newsletter | #088 | What's On this Week [Last Week]
Trending HOT

AFL State of Origin for Bushfire Relief
AFL State of Origin and AFLW Bushfire Relief Double Header Fri. 28 Feb. 2020 @ 5:40 pm | Marvel Stadium, Docklands The AFL, with support from the Clubs and ..

Things to see, hear & do this weekend
Make the most of your weekend in Melbourne with these fabulous events. No city does it better than Melbourne, so get out and discover the very best shows, festivals, ..
---
Update Page