Newsletter | #088 | What's On this Week

Welcome to this week's Melbourne events, exhibitions, sports and community guide for September 8 - September 14, 2008.
This week, celebrate 100 years of Scouting with the Diamond Creek Rotary Town Fair, the Bendigo Gem Club offers a weekend of special activities and fun with their Annual Show, while Darebin Music Feast continues this week with a huge program of music and events. There are also two month long festivals offering plenty to see and do with 30 Days of Fashion and the Asian Food Festival offering special events for Melbourne's many foodies.
There are sport details, special dining offers and info on upcoming events and highlights in beautiful Melbourne, so read on and enjoy!
WHAT'S ON CALENDAR
Speaking of what's on, our
new calendar
allows you to select any day of the year to view everything (everything!!!) on that day in an easy to read, printable display.
-:- View
What's On Calendar
-:- View
Markets Only Calendar
WHAT'S ON FEEDS
For those with newsfeeds, we now have a daily
What's On Melbourne Today
feed.
NEWSLETTER
*UPDATE*
We now use AWebber to manage our newsletters. If you have not already subscribed, then
Subscribe Here
. If you were already subscribed, you will have to re-confirm your email address by resending the confirmation email.
Re-Subscribe Here
Not receiving our newsletter?
Get your copy
of What's On this Week!
Major Events Guide
The Diamond Creek Rotary Town Fair
, held this Saturday, is an event that celebrates Diamond Creek's community and also allows local groups, such as schools, churches, sporting clubs and the Scouts to fund raise and promote their activities. The Fair has many activities including a large carnival area with many rides and sideshow activities, and there will also be a Grand Parade with locally made floats.
The Bendigo Gem Club
will be holding their annual gem show this weekend in Kangaroo Flat, offering a fun experience for all the family. An educational and fun weekend, the show will let you discover many crafts with Silversmithing demonstrations held daily. There will also be many Mineral, Gem and UV displays and plenty of demonstrations that teach how gemstones are faceted. Children under 16 are admitted free.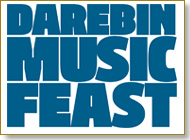 Darebin Music Feast
continues this week with a huge program of events that focus on song-writing and community music, in all its diverse forms. An exciting festival that includes hundreds of events that celebrate the diversity of one of Melbourne's most thriving musical communities, the festival runs until next Sunday with many grass roots music events including High Vibes, the festival's closing celebration.
30 Days of Fashion and Beauty
is a month-long event in September, celebrating the style industry's finest and brightest through in-store events, parties and much more. The month-long program will feature cocktail parties, runway shows and in store appearances with top make-up artists, celebrities such as Nikki Phillips, Jennifer Hawkins and Lara Bingle and leading editors from magazines like Harper's Bazaar.
Upcoming Events
NEW LIVE CALENDAR
To find out about future events in Melbourne, have a look at our new calendar, with details about many more events that lie ahead, including Exhibitions, Gigs, Markets, Expos and much more..
View Future Events on any day of the week
(Parking tickets notwithstanding!)
Exhibitions - Art | Festival | Show
A Signature to the Soul
is an exhibition of work by Yarramunua, who has spent over 18 years promoting Aboriginal Culture through paintings, craft, didgeridoo making and performing. The exhibition is on display until Friday at the Gallery of 101 Collin Street.
Heat: Art and Climate Change
is a major international art exhibition held in conjunction with the conference, Cultures of Sustainability, which offers artists and writers the chance to explore issues of climate change. The exhibition begins Friday at RMIT Gallery.
The Naked and the Nude
, opening this Saturday at the Ballarat Fine Art Gallery, is an exhibition that celebrates the naked body in art and showcases the human form in art throughout the 19th, 20th and 21st Centuries with work that includes Norman Lindsay's Benediction.
40 Years of Video Art
is an exhibition that offers an overview of both historical and current trends in video art. With 59 individual art works produced in Germany between 1963 and 2004, it is held at the Faculty Gallery of Monash University Art & Design.
The Ableart Exhibition
, on show all September at Australia on Collins, is a an exhibition of art produced by people living with multiple disabilities including deaf-blindness. The free exhibition celebrates personal expression, communication and creativity.
In A Moment
is an exhibition that honours the Polaroid camera and its film, a medium that has recently ceased production. Held at Collingwood's Photospace Gallery until next Saturday, the group show features images by artists who have set out to celebrate instant film.
Carvings
, an exhibition by Rod Cooper, features work that explores the possible textures found within a terrain of sculpture and paint. Held at Richmond's DNA Gallery, the exhibition also includes special live sound events that will be held on Saturdays.
PUNK streets2studio
, an exhibition by Sue Barnes, is held as part of Melbourne Spring Fashion Week. On show until this Sunday, it explores Punk Fashion from stylised studio portraits of high fashion Electro Punks to cult looks on the streets of Melbourne today.
The Sculptors Association of Victoria
are currently holding their Annual Awards Exhibition in the Barn Gallery of Eltham's Montsalvat. The highly collectable work produced for the annual exhibition emanates from a mix of amateur and professional members.
The Textured Environment
, the latest exhibition of The F2.8 Group, features contemporary photographs that explore the similarities and contrasts that are intertwined with our influence on the environment. It runs until Saturday at Flinders Lane Gallery.
Sport and War
is an exhibition that highlights the controversies faced by many Australian sportspersons during wartime in decades past. With original artworks, documents, photos and film, the wartime relics include a 'Brownlow' medal presented in a Changi POW camp.
Expos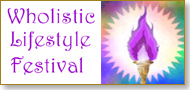 The Wholistic Lifestyle Festival
will be held this Sunday at Maroondah Secondary College in Croydon. The expo not only offers a place of self-discovery, but also a place for people to talk about Alternative and New Age issues and broaden their horizons.
Performances & Theatre
The Kookaburra Musical Theatre Gala
, held this Monday night, is a special performance that will celebrate the launch of Musical Theatre Company in Melbourne. Bringing together a cavalcade of stars the fundraising event will be held at Her Majesty's Theatre.
One Man
is the latest stage production of Steven Berkoff, one of the most formidable stage and screen actors. The theatrical masterpiece features two performances with Berkoff's play Dog and Poe's Tell-Tale Heart. It begins Friday at The National Theatre.
The Rocky Horror Show
has finally hit Melbourne, bringing Richard O'Brien's classic musical to the stage with ARIA-nominated singer iOta as the outrageous Dr Frank N Furter. The iconic play and long time cult favourite begins Sunday at the Comedy Theatre.
The Real Thring
, presented by Hoy Polloy Theatre and written by Barry Dickins, celebrates the career and life of the Australian icon, Frank Thring. As outrageous in death as he was in life, the theatrical tribute begins Friday at Triple R's Performance Space in Brunswick.
The Producers
, presented by Trinity College Music Theatre Society, will be performed this week from Wednesday to Saturday. Renowned for its lavish wit, performances of the Broadway hit will take place at Southbank's CUB Malthouse Theatre.
John and Jen
, beginning Friday at Chapel Off Chapel, is an original musical that takes a look at the complexities of relationships between brothers, sisters, parents and children. Performed by two actors, the chamber musical is set across four decades.
Pirates of Penzance
, presented by Gilbert and Sullivan Opera Victoria, is the new production by James Wright. An ideal performance to introduce young people to the riches of light opera, shows will be held this Friday and Saturday at the Clayton Campus of Monash.
The Lonesome West
, beginning this week at St Kilda's Theatreworks, is a play about two Irish brothers who battle it out over a house, a dead father and a packet of crisps. The third instalment in the award winning Leenane trilogy, it runs until next Sunday.
Tell Me On A Sunday
, starring Jolene Anderson from All Saints, is a play about a single girl in the big city. Brimming with the optimism of 'starting over', she sets out to seek companionship and, of course, love. It runs until Sunday at Her Majesty's Theatre.
Ninety
, featuring Melinda Butel and Kim Gyngell, is a play written by Joanna Murray-Smith that sees William, soon to re-marry, approached by his former wife, Sally who wants ninety minutes to make her case to regain what was lost. It's currently playing at the Arts Centre.
Cat on a Hot Tin Roof
, the sultry classic by Tennessee Williams, is currently playing with an accompanying score performed by Paul Grabowsky. Presented by Melbourne Theatre Company, performances are being held at the Arts Centre until Saturday.
Wicked
, based on Gregory Maguire's novel, is the hit musical that tells the untold story of the legendary witches from The Wonderful Wizard of Oz. Now playing at the Regent Theatre, the show reveals the surprising past of the supposedly Wicked Witch.
Classical & Choral Performances
VCA Symphony Orchestra
will be holding a special performance this Friday with the VCA Secondary School Choir. Celebrating the 30th Anniversary of VCASS, the program of exceptional orchestral works for large orchestra takes place at Melbourne Town Hall.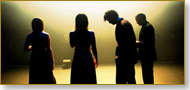 The Idea Of North
will be performing this Wednesday and Thursday at
Chapel Off Chapel
with two shows only. With four great voices on stage, the a cappella group are renowned for their slick arrangements that blend jazz, soul, gospel and musical comedy.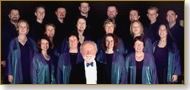 Ensemble Gombert
will be holding a special performance, Sacred and Profane, this Saturday at the Xavier College Chapel in Kew. Ensemble Gombert draws on the latter part of the 20th century, performing works by major composers.
Entertainment & Nightlife
Chocolate Fantasy Night
is a Singles Only event held this Thursday at BarZooka in Brunswick. An especially dedicated night for singles to meet, the night is a chance to indulge in some treats and mingle with other singles in a fun, safe and friendly environment.
WrestleRock Spooktacular
, held this Thursday at Richmond's Corner Hotel, is a horror themed night of wrestling, music and live entertainment with the theatrical Goth rock, metal band, Catwitch performing on the night amidst the wrestling mayhem.
The Burlesque Hour.. She's Back!
Following their world tour, the Burlesque Hour returns to Melbourne with a mix of new acts, all time favourites and fabulous new guest stars. The internationally renowned shows are currently playing at fortyfivedownstairs.
Cinema
West Side Shorts
, presented by Angry Productions, is a monthly film night held at the Junction Hotel in Newport. Held every second Tuesday of the month, the film nights are a chance to see short films and also network with local filmmakers. Entry is only $2.
Comedy & Trivia
Comedy C'mon Down
, held at The Cue Club in Fitzroy, is the perfect chance to get out and have a laugh with the comedy night that comedians like to go to. Featuring special acts and some of Melbourne's best comedians, it takes place every Wednesday night.
Laugh Masters
, held at Melbourne's Hotel Discovery, is back to blast winter away with nothing but laughter. Featuring special guests, and hosted by '2007 Best Melbourne Fringe Comedy Winner' Matt Keneally, it takes place every Friday night at 8:30pm.
Live Music Guide Melbourne Venues and Gig guide.
Melbourne For Kids
Emily Loves to Bounce
is a children's performance inspired by the illustrated books of Stephen Michael King. Whimsically blending physical theatre, illusion and song, performances will be held at Mildura Arts Centre this Wednesday and Thursday.
Luna Freeze
- Luna Park will be making the most of the winter months with Melbourne's newest ice skating venue, held in the middle of Luna Park's Winter Wonderland. With ice-skating set to cool tunes and all under dazzling lights, Luna Freeze runs until October.
Puzzles & Competitions
Anagram-orama!
We've rearranged the letters of three of the attractions featured in this week's newsletter. See if you can figure them out! Sign up for
Next Week's Newsletter
to avoid missing the answers..
The Hand Kneaded Tune


Fed The Fresh Ration


Retch Red Soup
Last week's answers are further down with Melbourne Trivia
Spot The Difference
There are 5 Differences between these two pictures of the
Giant Sky Wheel
, which is located at Birrarung Marr... See if you can spot them! Sign up for answers revealed in
Next Week's Newsletter
Last week's answers are further down with Melbourne Trivia
More about the Giant Sky Wheel
|
Learn More about Melbourne!
Competitions
Federation Bells Music Competition | Win $1,500
The new website of Birrarung Marr's Federation Bells is a ground-breaking website that lets you compose music for Melbourne's Federation Bells. Offering a chance to show your musical talents to all of Melbourne, by composing your masterpiece online, you can submit it before 15 September for a chance to win $1500 and have your ditty performed live.
Melbourne City Romp
returns on October 19 this year, but you can have fun before then and even win great prizes with their online 'Virtual Romp' competition each week where you can have a try at guessing the weekly riddle about an iconic Melbourne venue. Prizes include the Melbourne icons package, a $100 myer voucher, a pair of $220 keen shoes or Go For Your Life backpack jampacked with $79 worth of healthy goodies.
Community
The Atheist Society
, an organisation for those who believe there's no credible evidence for the existence of a god or the supernatural, will be holding a free public lecture followed by questions and discussion on Tuesday at East Melbourne's Unitarian Hall.
HOPE Workshop
- A series of workshops are being held in September for families and friends of people experiencing an eating disorder. Presented by The Eating Disorders Foundation of Victoria, the workshops will be held every Tuesday evening in Cranbourne.
You Can Help
There are many social causes that are relevant to people from all walks of life, many of which rely on public support to better the community or assist those who are less fortunate or to benefit others. This week we ask you to consider the following..
White Balloon Day
, held this Tuesday, is a campaign to break the silence about child sexual assault. Purchasing official White Balloon Day merchandise from participating retail outlets will help raise important funds that assist young victims.
No More Abuse Rally - In conjunction with White Balloon Day a rally will be held Tuesday on the steps of Victorian State Parliament House.
The Royal Melbourne Hospital Home Lottery
offers thousands of fantastic prizes and also helps the hospital in providing the best care for possible for those in need of their many services. This year, for the first time ever, the much-anticipated grand prize is a fully furnished $2.1 million Englehart Grand Prize Showhome that comes complete with a brand new 2008 Mercedes-Benz C200 Classic in the driveway...
Markets, Fetes and Fairs
Friends of the Earth
will be holding a special launch of their upcoming Eco Market Campaign this Wednesday, with guests who will offer a public information session where you can learn more about this innovative project. The launch takes place at FoE in Collingwood.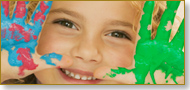 Collingwood College
are holding their annual Spring Fair and Open Day this Sunday, showcasing the best of what the school can offer. On the day there will be food stalls, live music, and plenty of kids activities including farm animals, a box maze and more.
Oktoberfete
, held this Saturday at the German School in North Fitzroy, is a great day out for the family with German Beer on tap, Bratwurst and a crafts market for the adults, while kids can enjoy Live Music, the East Brunswick Fire Brigade, Pony Rides, and more.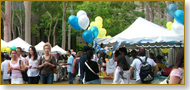 Berwick Fields Primary School
will be holding a special night market this Friday evening. The night market offers fun for the whole family with plenty of entertainment on the night along with more than 40 stalls featuring bric brac and much more.
Righteous Pups Garage Sale Fundraiser
- Come along and grab some bargains, while also raising funds for the training of Assistance Dogs for children with Autism Spectrum Disorders. The Fundraiser is held Saturday at 'Gravel Hill' Community Arts Centre.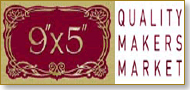 The 9 x 5 Quality Makers Market
features hand crafted and painted object's d'art to tantalise and tempt your eye. The market takes place this Sunday at 10am in Ivanhoe, offering original wares, hand-made gifts and artist made home-ware.
NEW LIVE CALENDAR
View MARKETS on any day of the week to make the most of the rare sunny days and head to one of Melbourne's many excellent markets, fetes and fairs for a bargain!

An increasing number of food and produce markets including wine are always popping up around the suburbs. And don't forget garage sales!

OnlyMelbourne Welcomes..
Each week we highlight five of the latest additions to OnlyMelbourne's ever growing guide to services, businesses and information sites for your community.
To find out how
you
can join Melbourne's largest online community
Visit Here!
This week we suggest the following:
View More of the Latest Listings at OnlyMelbourne!
Advertising
your Business or Event at OnlyMelbourne is not only easy, but best of all it's
FREE!!
-
Get Listed..
- don't forget to tell your friends!
Sporting Events
AFL - Finals Week 2
The finals are here, with week two seeing 2 AFL matches held in Melbourne this week.
Friday at The MCG
Western Bulldogs v Sydney Swans at 7.50pm

Saturday at The MCG
St Kilda v Collingwood at 7.30pm


www.afl.com.au - AFL League


Dining & Drink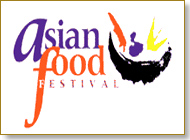 The Asian Food Festival
, now in its 22nd year, is held throughout September and celebrates both Spring and the diverse range of Asian cuisine available in Melbourne. Each year the very popular festival delivers a major culinary celebration, as Melbourne dining comes alive with hot and spicy, sweet and sour and all the Asian flavours in between showcased at Melbourne's best Asian restaurants.
Wining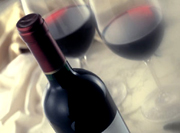 Cleanskins.com
sell premium Australian wines direct to the public at up to 50% off retail prices, offering Free Home Delivery and a 100% Money Back Guarantee.
Perfect for all lovers of wine, their impressive range of wines and service were recommended on Channel 7's
Today Tonight
and Channel 9's
A Current Affair
.
Special Dining Offers
Dining Specials - Save Up To 20% on Your Bill
Menulog
is the easiest way to book a restaurant online with over 4000 restaurant listings! By booking online through Menulog you can enjoy fine food and save money with special deals offering discounts on total food bills, complimentary wine and drinks, discount group bookings and much, much more!
Visit Here For The Latest Deals With Menulog!!
BelleZain
in Port Melbourne offers Mediterranean dining with fabulous bay views! Their Australian and European wines make for a perfect combination...
SPECIAL DINING OFFER!!
Book Through
Menulog
and receive
10%
off your Total Bill For 6 people when you dine at BelleZain!
Visit here for BOOKING DETAILS @ Menulog
Offer ends September 30 so be sure to Book Early!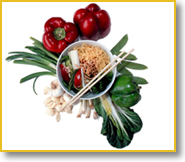 Dining in Melbourne
offers a splendid range of food styles to enjoy. Here are just a few classic food styles to choose from..
More Restaurants at onlyMelbourne's Dining Directory
Dining In
Menulog Home Delivery
is a great chance to eat fine cuisine at home! With over 300 of the best restaurants on offer, you're sure to find something to suit any taste or occasion. To find fast and easy delivery in your area,
Visit Here
.
Melbourne Tours
Smartvisit Card
is the best way to see the sights of Melbourne, whether you're visiting Melbourne for business, a vacation, or even if you're a local wanting to find Melbourne's hidden treasures!
The Smartvisit Card includes entry to attractions such as Melbourne Zoo, Melbourne Aquarium, Old Melbourne Gaol, Telstra Dome, Cook's Cottage, Melbourne River Cruises, and many more of Melbourne's TOP venues!
Free entry to over 60 top attractions..
Visit great venues like Zoos, museums & more across Melbourne & Victoria!
Over $800 of entry fees for ONE low price..
Plus special offers & discounts!
Visit just 2 Attractions a day & you'll save!
FREE 128 page guidebook..
Tailored to local knowledge on what to see & do!
Cash free entry..
Show your card & you're in, no need for cash!
All year-round Attractions..
Whatever time of year you visit - rain or shine!
Learn more about Smartvisit Card
Last Week's Puzzle Answers
Anagram-orama!
Ten Wheels To Some - The Lonesome West
Has Great Slum - Laugh Masters
The Fort Stay Lives - The Story Festival
Spot The Difference
Here are the 5 Differences in last week's picture of Old Melbourne Gaol, part of the
Melbourne Justice Museum
...
Newsletter | #087 | What's On this Week [Last Week]
Melbourne Trivia
She Ain't Heavy, She's My Sister..
Alongside Melbourne's six official Sister Cities, there is an
unofficial
seventh sibling..
In 2005 Melbourne adopted the city of
Galle
in Sri Lanka in order to help fund the reconstruction of its cricket ground, following the 2004 tsunami that took place there.
Read about Melbourne's other Sister Cities...
|
Read Melbourne Trivia...
❊ Address & Contact ❊
⊜ Newsletter | #088 | What's On this Week Melbourne |
Map
❊ Web Links ❊
→
Newsletter | #088 | What's On this Week
→
Subscribe to OnlyMelbourne - Get your copy of What's On this Week!
→
List Your Business or Event - It's FREE!
→
OnlyMelbourne Events Calendar - Find out What's On any day of the week!
→
What's On In Melbourne in September
→
Melbourne Guide | Accommodation, Travel & Tours
→
Dining Specials - Save Up To 20% on Your Bill
→
Melbourne for Children | Kids
→
Competitions | Fun & Games
→
OnlyMelbourne Newsletters Archive
→
Newsletter | #087 | What's On this Week [Last Week]
❊ COVID-19 Notice ❊
Many locations have gone into lockdown as the state takes action to stop the spread of the deadly coronavirus (COVID-19).
→
Disclaimer
: Check with the operator before making plans
...
Trending HOT

Drive-In Movie Club
Drive-In Immersive Cinema Nights Are Coming to Melbourne Put together by our friends at Hot Tub Cinema, a string of family-friendly, social distancing-safe, drive-in ..

Things to see, hear & do this weekend
Make the most of your weekend in Melbourne with these fabulous events. No city does it better than Melbourne, so get out and discover the very best shows, festivals, ..
---
Update Page