Newsletter | #087 | What's On this Week

Welcome to this week's Melbourne events, exhibitions, sports and community guide for September 1 - September 7, 2008.
This week, there's festivals aplenty with the Darebin Music Feast along with the Ganesh Chaturthi Hindu Festival, and The Story Festival at Gasworks, offering lots of fun for the kids. Melbourne also takes to the catwalk with two fashion events, Spring Fashion Week and 30 Days of Fashion. The Other Film Festival is also begins this week at Melbourne Museum, while The Sexy International Film Festival continues.
There are sport details, special dining offers and info on upcoming events and highlights in beautiful Melbourne, so read on and enjoy!
WHAT'S ON CALENDAR
Speaking of what's on, our
new calendar
allows you to select any day of the year to view everything (everything!!!) on that day in an easy to read, printable display.
-:- View
What's On Calendar
-:- View
Markets Only Calendar
WHAT'S ON FEEDS
For those with newsfeeds, we now have a daily
What's On Melbourne Today
feed.
NEWSLETTER
*UPDATE*
We now use AWebber to manage our newsletters. If you have not already subscribed, then
Subscribe Here
. If you were already subscribed, you will have to re-confirm your email address by resending the confirmation email.
Re-Subscribe Here
Not receiving our newsletter?
Get your copy
of What's On this Week!
Father's Day | This Sunday
Father's Day Gift Guide
Father's Day
, the day for all Dads, is held this Sunday... So to show you care be sure to get a great gift for Dad this year! If you haven't bought a gift or planned something special for your father yet then why not try some of our ideas to make it a perfect Father's Day this year to show how great he is!
Visit Here For Father's Day Gift Ideas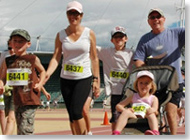 The Fathers Day 5
, held this Sunday at Albert Park, is not only a fun-run & walk that's a great day out for the family, but it's also your chance to support the Prostate Cancer Foundation of Australia. So get your trainers on and enlist your family, friends and colleagues to step up to support the fight against prostate cancer. The event is held to raise awareness and funds for prostate cancer research and treatment facilities.
Major Events Guide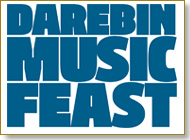 Darebin Music Feast
begins this Saturday, offering a huge program of events that focus on song-writing and community music, in all its diverse forms. An exciting festival that includes hundreds of events that celebrate the diversity of one of Melbourne's most thriving musical communities, the festival runs until September 21 with many grass roots music events including High Vibes, the festival's closing celebration.
The Ganesh Chaturthi Hindu Festival
is a celebration of the birth of Ganesh, the elephant-headed son of Shiva and Parvati. Ganesh, the god of wisdom and prosperity and the remover of obstacles, will be honoured on Sunday with a ceremony and parade that begins at Darebin Arts and Entertainment Centre and ends at Bundoora Park Lake, where a statue of Ganesh will be immersed in the lake.
Melbourne Spring Fashion Week
, the most significant public fashion event on the City's calendar, begins this Monday with a program that showcases and celebrates the latest looks for spring and summer with more than 100 events. From stunning runway shows, to eclectic and fabulous events at the hottest retailers, boutiques, laneways, bars and venues, this program features Melbourne's most innovative designers.
30 Days of Fashion and Beauty
is a month-long event in September, celebrating the style industry's finest and brightest through in-store events, parties and much more. The month-long program will feature cocktail parties, runway shows and in store appearances with top make-up artists, celebrities such as Nikki Phillips, Jennifer Hawkins and Lara Bingle and leading editors from magazines like Harper's Bazaar.
The Victorian State Schools Spectacular
is a colourful celebration of our great country set to great aussie music featuring the talents of 2,500 Victorian government school students with a 950 voice choir, 1,000 dancers, 100 piece orchestra, 70 soloist and specialist acts, 5,000 costumes. Great for all the family, there will be 3 shows only with two held on Saturday and a final concert on Sunday, held at Hisense Arena.
Upcoming Events
NEW LIVE CALENDAR
To find out about future events in Melbourne, have a look at our new calendar, with details about many more events that lie ahead, including Exhibitions, Gigs, Markets, Expos and much more..
View Future Events on any day of the week
(Parking tickets notwithstanding!)
Exhibitions - Art | Festival | Show
The Ableart Exhibition
, on show all September at Australia on Collins, is a an exhibition of art produced by people living with multiple disabilities including deaf-blindness. The free exhibition celebrates personal expression, communication and creativity.
In A Moment
is an exhibition that honours the Polaroid camera and its film, a medium that has recently ceased production. Held at Collingwood's Photospace Gallery, the group show features images by artists who have set out to celebrate instant film. It opens Wednesday.
Carvings
, an exhibition by Rod Cooper, features work that explores the possible textures found within a terrain of sculpture and paint. Held at Richmond's DNA Gallery, the exhibition also includes special live sound events that will be held on Saturdays.
PUNK streets2studio
, an exhibition by Sue Barnes, is held as part of Melbourne Spring Fashion Week. On show until next Sunday, it explores Punk Fashion from stylised studio portraits of high fashion Electro Punks to cult looks on the streets of Melbourne today.
The Sculptors Association of Victoria
are currently holding their Annual Awards Exhibition in the Barn Gallery of Eltham's Montsalvat. The highly collectable work produced for the annual exhibition emanates from a mix of amateur and professional members.
Voices of Vietnam
, currently showing at the gallery of fortyfivedownstairs, is an exhibition reflecting movements in Vietnamese Contemporary Art. The first of a series of exhibitions that will highlight works from four continents, it runs until September 6.
Greenpeace's Photographic Retrospective
, showing at South Melbourne's Smart Artz Gallery, is an exhibition that celebrates 30 years of environmental action with the work of award winning photographers documenting Greenpeace's work since 1977.
The Textured Environment
, the latest exhibition of The F2.8 Group, features contemporary photographs that explore the similarities and contrasts that are intertwined with our influence on the environment. It runs until September 13 at Flinders Lane Gallery.
Commemorative Stained Glass Windows
, currently exhibiting at the Shrine of Remembrance Visitor Centre, is a collection of sketches, photographs and more that celebrates the wealth of memorials that have been created in this medium. It runs until this Sunday.
Sport and War
is an exhibition that highlights the controversies faced by many Australian sportspersons during wartime in decades past. With original artworks, documents, photos and film, the wartime relics include a 'Brownlow' medal presented in a Changi POW camp.
Performances & Theatre
The Lonesome West
, beginning this week at St Kilda's Theatreworks, is a play about two Irish brothers who battle it out over a house, a dead father and a packet of crisps. The third instalment in the award winning Leenane trilogy, it runs until September 21.
Tell Me On A Sunday
, starring Jolene Anderson from All Saints, is a play about a single girl in the big city. Brimming with the optimism of 'starting over', she sets out to seek success, companionship and, of course, love. It begins Tuesday at Her Majesty's Theatre.
Mr Kolpert
is an intriguing play in the style of Rope that sees a couple hosting a dinner party with a macabre twist. A black comedy that's described as thought provoking and wild, the play is currently on at the Cromwell Road Theatre.
Ninety
, featuring Melinda Butel and Kim Gyngell, is a play written by Joanna Murray-Smith that sees William, soon to re-marry, approached by his former wife, Sally who wants ninety minutes to make her case to regain what was lost. It's currently playing at the Arts Centre.
Closer
, a play that examines relationships in decay, is Patrick Marber's best known work that mercilessly exposes the darker side of love. PMD Productions' play about people drawn together by chance encounters is now playing at The Loft, Chapel off Chapel.
Cat on a Hot Tin Roof
, the sultry classic by Tennessee Williams, is currently playing with an accompanying score performed by Paul Grabowsky. Presented by Melbourne Theatre Company, performances are being held at the Arts Centre until September 13.
Altar Boyz
, the critically acclaimed off Broadway sensation, is currently playing at the Athenaeum Theatre. The musical parody is about a fictitious Christian boy-band who begin to question their faith and each other on the last night of their tour.
Wicked
, based on Gregory Maguire's novel, is the hit musical that tells the untold story of the legendary witches from The Wonderful Wizard of Oz. Now playing at the Regent Theatre, the show reveals the surprising past of the supposedly Wicked Witch.
Classical & Choral Performances
Twilight Zone, A Night at the Movies
- The Frankston Symphony Orchestra will be performing highlights from their favourite movies this Saturday at the Frankston Arts Centre. Dress up as your favourite movie character for the chance to win great prizes!
Australian Wadaiko Drumming Festival Concert
For the first time ever, Japanese drumming groups from all over Australia will meet in Melbourne with one spectacular concert at Melba Hall in Parkville this Saturday. Leaders of drumming groups from across four states will join the lead drummers of Wadaiko Rindo, Melbourne's resident Japanese traditional drumming group led by Toshinori Sakamoto.
Peter and the Wolf
, presented by Utassy Ballet School, is the classic tale that explores the friendship between a boy and the animals that help him catch the dreaded Wolf. A family favourite, shows will be held Tuesday to Thursday at The Whitehorse Centre.
Entertainment & Nightlife
Light Up A Life Cocktail Party
- The Sacred Heart Mission is holding a special fundraising cocktail night this Thursday at Docklands. A sleek and stylish cocktail party, the event held at the bar, Fix, will raise vital funds for Sacred Heart Mission's Women's House.
Elvis! Elvis! Elvis!
- Melbourne will have the unique chance to witness three of the greatest Elvis impersonators together. The live shows, featuring Donny Edwards, Max Pellicano and Shawn Klush, will be held this weekend at Crown.
South Side Funk
features the funkiest DJ's from Melbourne and interstate playing true funk like you'll never find at any other venue. Held every Thursday night at the bar 161, located in Prahran, South Side Funk starts at 9pm for all you money-maker shakers.
The Burlesque Hour.. She's Back!
Following their world tour, the Burlesque Hour returns to Melbourne with a mix of new acts, all time favourites and fabulous new guest stars. The internationally renowned shows are currently playing at fortyfivedownstairs.
Cinema
The Other Film Festival
, beginning Wednesday at the The Age Theatre in Melbourne Museum, is Australia's only disability film festival. Presented by Arts Access Victoria, the festival offering a gloriously diverse line-up of films that explore the many facets of disability with humor, verve and drama, and invites interaction with audience members via a range of guest speakers and lively forums. It runs until Sunday.
St Kilda's Tuesday Flicks
, held on Tuesday evenings, is a special film program that will raise funds for the organisation, unChain St Kilda. This Tuesday, Tim Costello will open the event at the George Palace Cinemas, with a screening of Home Song Stories.
The Sexy International Film Festival
, running till Sunday, showcases short films and features that explore love, relationships and sexuality. Organised by Jason Turley, writer and director of the film, Welcome Stranger, the festival includes a competition, the sexy awards, with prizes donated by sponsors up for grabs. Festival screenings are currently being held at Glitch Bar, located in North Fitzroy.
Comedy & Trivia
Comedy C'mon Down
, held at The Cue Club in Fitzroy, is the perfect chance to get out and have a laugh with the comedy night that comedians like to go to. Featuring special acts and some of Melbourne's best comedians, it takes place every Wednesday night.
Laugh Masters
, held at Melbourne's Hotel Discovery, is back to blast winter away with nothing but laughter. Featuring special guests, and hosted by '2007 Best Melbourne Fringe Comedy Winner' Matt Keneally, it takes place every Friday night at 8:30pm.
Live Music Guide Melbourne Venues and Gig guide.
Melbourne For Kids
The Story Festival
, held this Sunday at Gasworks Arts Park, is a free festival for kids aged four to ten, celebrating the written word in a variety of languages. Now in its fourth year, the one day event includes meeting well known authors and hearing them read and illustrate on the day. There will also be roving acts and characters, art exhibitions by local schools, stories in different languages and a wonderful food village.
Emily Loves to Bounce
is a children's performance inspired by the illustrated books of Stephen Michael King. Whimsically blending physical theatre, illusion and song, performances will be held in Werribee on Tuesday and also in Geelong this Friday.
Luna Freeze
- Luna Park will be making the most of the winter months with Melbourne's newest ice skating venue, held in the middle of Luna Park's Winter Wonderland. With ice-skating set to cool tunes and all under dazzling lights, Luna Freeze runs until October.
Puzzles & Competitions
Anagram-orama!
We've rearranged the letters of three of the attractions featured in this week's newsletter. See if you can figure them out! Sign up for
Next Week's Newsletter
to avoid missing the answers..
Ten Wheels To Some


Has Great Slum


The Fort Stay Lives
Last week's answers are further down with Melbourne Trivia
Spot The Difference
There are 5 Differences between these two pictures of the Old Melbourne Gaol, which is part of the
Melbourne Justice Museum
... See if you can spot them! Sign up for answers revealed in
Next Week's Newsletter
Last week's answers are further down with Melbourne Trivia
More about Melbourne Justice Museum
|
Learn More about Melbourne!
Competitions
Federation Bells Music Competition | Win $1,500
The new website of Birrarung Marr's Federation Bells is a ground-breaking website that lets you compose music for Melbourne's Federation Bells. Offering a chance to show your musical talents to all of Melbourne, by composing your masterpiece online, you can submit it before 15 September for a chance to win $1500 and have your ditty performed live.
Melbourne City Romp
returns on October 19 this year, but you can have fun before then and even win great prizes with their online 'Virtual Romp' competition each week where you can have a try at guessing the weekly riddle about an iconic Melbourne venue. Prizes include the Melbourne icons package, a $100 myer voucher, a pair of $220 keen shoes or Go For Your Life backpack jampacked with $79 worth of healthy goodies.
Community
Sketch City
is a monthly event that features music, art and live painting and drawing. Promoting a greater tolerance for street art and a sense of artistic community, Sketch City features a guest band and is held this Sunday at Dazzeland Studios in Northcote.
The Existentialist Society
host free public lectures, held, that cover diverse and often conflicting schools of thought followed by a Q&A session with the audience. Held monthly at the Unitarian Church Hall, this Tuesday Dr. Trakakis discusses Nikos Kazantzakis and God.
HOPE Workshop
- A series of workshops are being held in September for families and friends of people experiencing an eating disorder. Presented by The Eating Disorders Foundation of Victoria, the workshops will be held every Tuesday evening in Cranbourne.
You Can Help
There are many social causes that are relevant to people from all walks of life, many of which rely on public support to better the community or assist those who are less fortunate or to benefit others. This week we ask you to consider the following..
Footy Colours Day | Show Your True Colours
Footy Colours Day, held this Friday, is the Fight Cancer Foundation's national fundraising event and is the one day in September to fight cancer and save lives. Wear your footy team colours, Guernseys, scarf, beanies and make a donation to the Fight Cancer Foundation. While the official day is held 5th September, any day around this date can be used if you'd like to get involved.
The Royal Melbourne Hospital Home Lottery
offers thousands of fantastic prizes and also helps the hospital in providing the best care for possible for those in need of their many services. This year, for the first time ever, the much-anticipated grand prize is a fully furnished $2.1 million Englehart Grand Prize Showhome that comes complete with a brand new 2008 Mercedes-Benz C200 Classic in the driveway...
Markets, Fetes and Fairs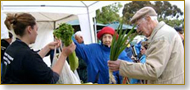 The Kingston Farmers Market
is held on the first Saturday of each month at
Sir William Fry Reserve
. With stalls offering breads, cheeses, meats, dips, vegies, pasta and more, the $2 entrance donation goes towards Chelsea Rotary community charities.
NEW LIVE CALENDAR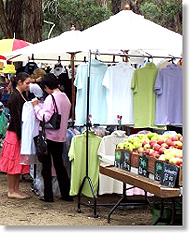 View MARKETS on any day of the week
to make the most of the rare sunny days and head to one of Melbourne's many excellent markets, fetes and fairs for a bargain!
An increasing number of food and produce markets including wine are always popping up around the suburbs. And don't forget garage sales!
OnlyMelbourne Welcomes..
Each week we highlight five of the latest additions to OnlyMelbourne's ever growing guide to services, businesses and information sites for your community.
To find out how
you
can join Melbourne's largest online community
Visit Here!
This week we suggest the following:
View More of the Latest Listings at OnlyMelbourne!
Advertising
your Business or Event at OnlyMelbourne is not only easy, but best of all it's
FREE!!
-
Get Listed..
- don't forget to tell your friends!
Sporting Events
Automotive
Street Commodores Magazine Cruise for Charity
is a unique series of car cruises that raises funds for charity. This years Melbourne event will be held on Sunday with the cruise beginning at Monash University in Clayton, bringing Holden lovers together.
AFL - Finals Week 1
The finals are here, with week one seeing 2 AFL matches held in Melbourne this week.
Friday at The MCG
Hawthorn v Western Bulldogs at 7.50pm

Sunday at The MCG
Geelong v St Kilda at 2.40pm


www.afl.com.au - AFL League


Dining & Drink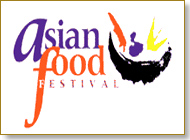 The Asian Food Festival
, now in its 22nd year, is held throughout September and celebrates both Spring and the diverse range of Asian cuisine available in Melbourne. Each year the very popular festival delivers a major culinary celebration, as Melbourne dining comes alive with hot and spicy, sweet and sour and all the Asian flavours in between showcased at Melbourne's best Asian restaurants.
Wining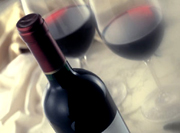 Cleanskins.com
sell premium Australian wines direct to the public at up to 50% off retail prices, offering Free Home Delivery and a 100% Money Back Guarantee.
Perfect for all lovers of wine, their impressive range of wines and service were recommended on Channel 7's
Today Tonight
and Channel 9's
A Current Affair
.
Special Dining Offers
Dining Specials - Save Up To 20% on Your Bill
Menulog
is the easiest way to book a restaurant online with over 4000 restaurant listings! By booking online through Menulog you can enjoy fine food and save money with special deals offering discounts on total food bills, complimentary wine and drinks, discount group bookings and much, much more!
Visit Here For The Latest Deals With Menulog!!
BelleZain
in Port Melbourne offers Mediterranean dining with fabulous bay views! Their Australian and European wines make for a perfect combination...
SPECIAL DINING OFFER!!
Book Through
Menulog
and receive
10%
off your Total Bill For 6 people when you dine at BelleZain!
Visit here for BOOKING DETAILS @ Menulog
Offer ends September 30 so be sure to Book Early!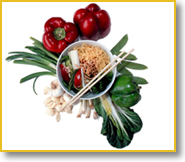 Dining in Melbourne
offers a splendid range of food styles to enjoy. Here are just a few classic food styles to choose from..
More Restaurants at onlyMelbourne's Dining Directory
Dining In
Menulog Home Delivery
is a great chance to eat fine cuisine at home! With over 300 of the best restaurants on offer, you're sure to find something to suit any taste or occasion. To find fast and easy delivery in your area,
Visit Here
.
Melbourne Tours
Smartvisit Card
is the best way to see the sights of Melbourne, whether you're visiting Melbourne for business, a vacation, or even if you're a local wanting to find Melbourne's hidden treasures!
The Smartvisit Card includes entry to attractions such as Melbourne Zoo, Melbourne Aquarium, Old Melbourne Gaol, Telstra Dome, Cook's Cottage, Melbourne River Cruises, and many more of Melbourne's TOP venues!
Free entry to over 60 top attractions..
Visit great venues like Zoos, museums & more across Melbourne & Victoria!
Over $800 of entry fees for ONE low price..
Plus special offers & discounts!
Visit just 2 Attractions a day & you'll save!
FREE 128 page guidebook..
Tailored to local knowledge on what to see & do!
Cash free entry..
Show your card & you're in, no need for cash!
All year-round Attractions..
Whatever time of year you visit - rain or shine!
Learn more about Smartvisit Card
Last Week's Puzzle Answers
Anagram-orama!
Rats Go Red Zebra - Border Stargaze
Roar On Dashing Themes - The Maroondah Singers
Hot Epoxy Age - The Yoga Expo
Spot The Difference
Here are the 5 Differences in last week's picture of
Carlton Gardens
...
Newsletter | #086 | What's On this Week [Last Week]
Melbourne Trivia
And If You Go Chasing Rabbits..
Did you know tunnels run everywhere under Melbourne? More than 50 tunnels dating back to WW2 run under Melbourne, including one near Dights Falls - Yarra River.
There are reports that there used to be a large underground "bunker"near Dights Falls at Abbotsford, in Melbourne, Victoria.
It is believed that this large underground "bunker"was an old WW2 air raid shelter, and it's estimated that it could hold a few thousand people.
Read more about Melbourne's Tunnels
|
Read Melbourne Trivia...
❊ Address & Contact ❊
⊜ Newsletter | #087 | What's On this Week Melbourne |
Map
❊ Web Links ❊
→
Newsletter | #087 | What's On this Week
→
Subscribe to OnlyMelbourne - Get your copy of What's On this Week!
→
List Your Business or Event - It's FREE!
→
OnlyMelbourne Events Calendar - Find out What's On any day of the week!
→
What's On In Melbourne in September
→
Father's Day Gift Guide | Sunday September 7th
→
Melbourne Guide | Accommodation, Travel & Tours
→
Dining Specials - Save Up To 20% on Your Bill
→
Melbourne for Children | Kids
→
Competitions | Fun & Games
→
OnlyMelbourne Newsletters Archive
→
Newsletter | #086 | What's On this Week [Last Week]
Trending HOT

Things to see, hear & do this weekend
Weekends are precious. Two days to do what we please. No city does it better than Melbourne. Get out and discover the very best of Melbourne shows, festivals, ..
---
Update Page Request