Newsletter | #086 | What's On this Week

Welcome to this week's Melbourne events, exhibitions, sports and community guide for August 25 - August 31, 2008.
This week, we celebrate 173 years of our fair city with Melbourne Day, the Hurstbridge Wattle Festival on Sunday offers plenty of family fun, Victorian Engineering Week holds a glimpse of just what makes our city tick, and there's some spicy cinema with the Sexy International Film Festival. There's also the Melbourne Writers Festival continuing this week, while wine lovers can enjoy the Sunbury Wine Region Festival. And for those who really fancy a road trip, there's the Border Stargaze, offering celestial evenings away from the city lights.
There are sport details, special dining offers and info on upcoming events and highlights in beautiful Melbourne, so read on and enjoy!
WHAT'S ON CALENDAR
Speaking of what's on, our
new calendar
allows you to select any day of the year to view everything (everything!!!) on that day in an easy to read, printable display.
-:- View
What's On Calendar
-:- View
Markets Only Calendar
WHAT'S ON FEEDS
For those with newsfeeds, we now have a daily
What's On Melbourne Today
feed.
NEWSLETTER
*UPDATE*
We now use AWebber to manage our newsletters. If you have not already subscribed, then
Subscribe Here
. If you were already subscribed, you will have to re-confirm your email address by resending the confirmation email.
Re-Subscribe Here
Not receiving our newsletter?
Get your copy
of What's On this Week!
Major Events Guide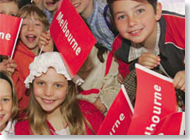 Melbourne Day
takes place this Saturday on August 30, marking 173 years since the first European settlement here. Honouring one of the world's most liveable cities Melbourne Day will see a wide range of events, including the Lord Mayor hosting an official Flag Raising Ceremony at Enterprize Park. The festivities also include live entertainment, along with special offers from many of Melbourne's attractions.
Hurstbridge Wattle Festival
, taking place on Sunday, is a festival that celebrates our unique Australian heritage, environment and community. Highlights of the festival include an extensive array of food, wine, entertainment and activities within the historic Hurstbridge township. During the day there will also be displays of Vintage cars and motorcycles, market stalls, roving entertainers and free Cobb & Co coach rides.
Victorian Engineering Industry Week
, beginning Monday, aims to highlight the achievements of Victorian engineers and the industries they operate in by holding a weeklong program of special events for students, professionals and also the general public. With a variety of events and activities, it includes free site visits and tours that offer a chance to gain greater knowledge about the engineering profession.
Border Stargaze
is a special Star Party event presented by ASAW where you can join amateur astronomers and other stargazers in spending several nights observing the stars above. Border Stargaze is held this year from Thursday to Sunday at The Wymah Valley Retreat, 30km from the twin cities of Albury and Wodonga. Located in the Greater Hume Shire, the Retreat offers a great chance to view the night skies.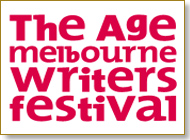 Melbourne Writers Festival
, running until Sunday, offers events full of chat, banter and provocation with the world's top writers. One of Melbourne's most popular events, the Writers Festival explores a broad range of literary ideas for people of all backgrounds with a huge program of more than 250 events that include guest speakers, author signings, music, debates, fun, games and much more.
Upcoming Events
Father's Day Gift Guide
Father's Day
, held on Sunday September 7th, is only one week away... So don't be late and be sure to get a great gift for Dad! If you haven't bought a gift or planned something special for your father yet then why not try some of our ideas to make it a perfect Father's Day this year to show how great he is!
Visit Here For Father's Day Gift Ideas
NEW LIVE CALENDAR
To find out about future events in Melbourne, have a looksee at our new calendar, with details about many more events that lie ahead, including Exhibitions, Gigs, Markets, Expos and much more..
View Future Events on any day of the week
(Terrible blind dates notwithstanding!)
Exhibitions - Art | Festival | Show
Voices of Vietnam
, beginning Tuesday at the gallery of fortyfivedownstairs, is an exhibition reflecting movements in Vietnamese Contemporary Art. The first of a series of exhibitions that will highlight works from four continents, it runs until September 6.
Greenpeace's Photographic Retrospective
, showing at South Melbourne's Smart Artz Gallery, is an exhibition that celebrates 30 years of environmental action with the work of award winning photographers documenting Greenpeace's work since 1977.
The Textured Environment
, the latest exhibition of The F2.8 Group, features contemporary photographs that explore the similarities and contrasts that are intertwined with our influence on the environment. It opens Wednesday at Flinders Lane Gallery.
The Darkroom Printmakers Exhibition
is the 8th End of Year Exhibition of the Traditional Darkroom Printmakers Group. Of great interest to fans of traditional darkroom prints, the free exhibition is open this weekend at the Melbourne Camera Club.
Look!
is an exhibition from the Permanent Collection of NGV that brings together a wide-range of contemporary works from the new century and as far back as the 1970s. Examining art from a wide variety of media, the exhibition runs at The Ian Potter Centre.
Klippel/Klippel
combines the talents of the music composer, Andrew Klippel, and his late father, Robert Klippel, one of Australia's most significant sculptors. Featuring Andrew's audio response to his father's work, it runs at The Ian Potter Centre.
Commemorative Stained Glass Windows
, currently exhibiting at the Shrine of Remembrance Visitor Centre, is a collection of sketches, photographs and more that celebrates the wealth of memorials that have been created in this medium. It runs until next Sunday.
David Roberts
, known for Large Format Photography, will be exhibiting works at Melbourne's Michael's camera store. Defying digital trends, his photos hold a look seldom seen these days. He'll also be providing a free seminar this Thursday, but bookings are required.
Sport and War
is an exhibition that highlights the controversies faced by many Australian sportspersons during wartime in decades past. With original artworks, documents, photos and film, the wartime relics include a 'Brownlow' medal presented in a Changi POW camp.
Night Stills
is a series of pen and ink drawings by Matt Coyle, whose incredibly detailed work holds sinister snap-shots that blend memories and dreams. Combining dark images of fantasy and reality, the exhibition at St Kilda's Über Gallery ends Saturday.
Project8
, an exhibition of work by students at Deakin University, features a broad survey of talents including painting, photography, animation and multi-media works. A testimony to the commitment of the students, it runs till Saturday at Deakin's Burwood gallery.
Silent Ruptures
, showing at Fitzroy's Centre for Contemporary Photography, coincides with three other exhibitions. The exhibition features images from three photographers in different parts of the world, whose works explore humanity's relation with their surrounds.
The Humanity of Abstract Painting
is a major survey exhibition of Diena Georgetti's artworks from the last two decades. Held at the Monash University Museum of Art in Clayton, the exhibition features enigmatic work such as Georgetti's early blackboard paintings.
Expos & Seminars
The Yoga Expo
, taking place on Sunday at the Town Square Hoecker in Melbourne Showgrounds, offers a chance to share in the joys that Yoga offers with information and classes on the day suited for newcomers and seasoned practitioners alike.
Melbourne at Home
, running at Melbourne Exhibition Centre from Wednesday to Sunday, is a home and lifestyle show that offers inspiring information for everything from city living to the seaside retirement with categories that cater to many lifestyles.
Painting Industry Public Display & Trade Show
, open to the public this Wednesday at the Melbourne Showgrounds, features displays, demonstrations, new innovations, technology and more to help you spruce up the home. Entry is free with great door prizes.
Performances & Theatre
Mr Kolpert
is an intriguing play in the style of Rope that sees a couple hosting a dinner party with a macabre twist. A black comedy that's described as thought provoking and wild, the play is currently on at the Cromwell Road Theatre.
Roll the Dice
, an original play written and staged by the Guides and Scouts of Whitehorse and Maroondah, runs till Saturday at the Whitehorse Centre. The show about bored teens finding a strange board game features Ned Kelly like you've never seen him before.
Ninety
, featuring Melinda Butel and Kim Gyngell, is a play written by Joanna Murray-Smith that sees William, soon to re-marry, approached by his former wife, Sally who wants ninety minutes to make her case to regain what was lost. It's currently playing at the Arts Centre.
Extremities
, a stage drama about sexual assault, revenge and justice, is the uncompromising story of Marjorie, who's terrorised in her own home then given the chance to exact revenge when the tables turn. It runs till Saturday at Strathmore Community Hall.
Closer
, a play that examines relationships in decay, is Patrick Marber's best known work that mercilessly exposes the darker side of love. PMD Productions' play about people drawn together by chance encounters is now playing at The Loft, Chapel off Chapel.
3 Short Absurd Works
is Ignite Theatre's presentation of three of the greatest examples of Absurdist playwriting. Featuring works by Eugene Ionesco, Arthur Adamov and Fernando Arrabal, performances and Saturday at St Kilda's Theatreworks.
Cat on a Hot Tin Roof
, the sultry classic by Tennessee Williams, is currently playing with an accompanying score performed by Paul Grabowsky. Presented by Melbourne Theatre Company, performances are being held at the Arts Centre until September 13.
Altar Boyz
, the critically acclaimed off Broadway sensation, is currently playing at the Athenaeum Theatre. The musical parody is about a fictitious Christian boy-band who begin to question their faith and each other on the last night of their tour.
Wicked
, based on Gregory Maguire's novel, is the hit musical that tells the untold story of the legendary witches from The Wonderful Wizard of Oz. Now playing at the Regent Theatre, the show reveals the surprising past of the supposedly Wicked Witch.
Classical & Choral Performances
The University of Melbourne Orchestra
will be performing a free concert this Monday, held as part of the presentation of the 2008 Sir Bernard Heinze Award. Conducted by elder statesman, Barry Tuckwell, the concert will be at Melbourne Town Hall.
Andrea Bocelli
, the world-renowned tenor, will be performing this Wednesday at Rod Laver Arena. The concert, featuring the esteemed Czech National Symphony Orchestra, will see a portion of each ticket sold helping the Asia Pacific Business Coalition on AIDS.
The Maroondah Singers
will be holding their annual concert this Sunday at the Whitehorse Centre in Nunawading. With songs from musicals such as My Fair Lady and The Sound of Music, the concert also features the Japanese drumming group Wadaiko Rindo.
The Melbourne Musicians
will this Wednesday present a special performance with soprano Elena Xanthoudakis singing Bach's finest cantatas. Held at St Johns in Southgate, it includes Geoff and Julie Payne playing Vivaldi's concertos for two trumpets.
Entertainment & Nightlife
Nicky Del Rey & the Slowtown Social Club
will be appearing this Sunday at the St Kilda Sports Club, putting their own stamp on country music with band members who've been working in the country and roots scene for over two decades.
Broad
, Deborah Conway's successful concert series, returns this Friday with four brilliant female musicians joining Deborah at the Arts Centre. Deborah will be joined by performers from diverse backgrounds, including Elana Stone and blues artist Liz Stringer.
South Side Funk
features the funkiest DJ's from Melbourne and interstate playing true funk like you'll never find at any other venue. Held every Thursday night at the bar 161, located in Prahran, South Side Funk starts at 9pm for all you money-maker shakers.
Fast Forward to the Past
, held this Thursday at the Softbelly Bar, is an Over 28s Retro Party that will be a fun night out for lovers of music from the 80's, 70's and beyond. With a live performance by Soul Divas, bar meals and drinks are available on the night.
The Burlesque Hour.. She's Back!
Following their world tour, the Burlesque Hour returns to Melbourne with a mix of new acts, all time favourites and fabulous new guest stars. The internationally renowned shows are currently playing at fortyfivedownstairs.
Cinema
The Sexy International Film Festival
, beginning Sunday, showcases short films and features that explore love, relationships and sexuality. Organised by Jason Turley, writer and director of the film, Welcome Stranger, the festival includes a competition, the sexy awards, with prizes donated by sponsors up for grabs. Sunday's festival opening at the Palace George in St Kilda will be followed by an after party.
Inlaws and Outlaws
, a documentary that breaks stereotypes relating to relationships and what genders make them, will be screened at a special dinner held this Saturday by Melbourne Radical Women. The fundraiser takes place at Brunswick's Solidarity Salon.
Live Music Guide Melbourne Venues and Gig guide.
Melbourne For Kids
Emily Loves to Bounce
is a children's performance inspired by the illustrated books of Stephen Michael King. Whimsically blending physical theatre, illusion and song, performances will be held in Frankston on Tuesday and Bendigo on Friday and Saturday.
Luna Freeze
- Luna Park will be making the most of the winter months with Melbourne's newest ice skating venue, held in the middle of Luna Park's Winter Wonderland. With ice-skating set to cool tunes and all under dazzling lights, Luna Freeze runs until October.
Puzzles & Competitions
Anagram-orama!
We've rearranged the letters of three of the attractions featured in this week's newsletter. See if you can figure them out! Sign up for
Next Week's Newsletter
to avoid missing the answers..
Rats Go Red Zebra


Roar On Dashing Themes


Hot Epoxy Age
Last week's answers are further down with Melbourne Trivia
Spot The Difference
There are 5 Differences between these two pictures of
Carlton Gardens
, one of Melbourne's most beautiful parks... See if you can spot them! Sign up for answers revealed in
Next Week's Newsletter
Last week's answers are further down with Melbourne Trivia
More about Carlton Gardens
|
Learn More about Melbourne!
Competitions
Federation Bells Music Competition | Win $1,500
The new website of Birrarung Marr's Federation Bells is a ground-breaking website that lets you compose music for Melbourne's Federation Bells. Offering a chance to show your musical talents to all of Melbourne, by composing your masterpiece online, you can submit it before 15 September for a chance to win $1500 and have your ditty performed live.
Melbourne City Romp
returns on October 19 this year, but you can have fun before then and even win great prizes with their online 'Virtual Romp' competition each week where you can have a try at guessing the weekly riddle about an iconic Melbourne venue. Prizes include the Melbourne icons package, a $100 myer voucher, a pair of $220 keen shoes or Go For Your Life backpack jampacked with $79 worth of healthy goodies.
Community
SAGE
, Successful Aging, Growth and Enhancement, is a seminar held this Friday at St Michael's Centre in the city. Conducted by renowned Psychotherapist Dr Francis Macnab, the aim of SAGE is to help people over 45 to learn how to age effectively and enjoyably.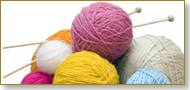 Learn to Knit at Prahran Library
- Every Wednesday at Prahran Library there is a free one-hour knitting class for people of all ages and experience. A great way to make friends and be creative, the classes begin at 1:30pm - needles and wool can be provided.
You Can Help
There are many social causes that are relevant to people from all walks of life, many of which rely on public support to better the community or assist those who are less fortunate or to benefit others. This week we ask you to consider the following..
The Biggest Aussie Pie Night
is a fundraising campaign that celebrates a true Aussie icon. During August, Victorians can set aside one night or day to "eat pies"and raise money for Challenge. In the good old spirit of helping out little Aussie battlers, you can have a pie day with friends, at your work or at school to help Challenge fund important support for children and families living with cancer.
The Royal Melbourne Hospital Home Lottery
offers thousands of fantastic prizes and also helps the hospital in providing the best care for possible for those in need of their many services. This year, for the first time ever, the much-anticipated grand prize is a fully furnished $2.1 million Englehart Grand Prize Showhome that comes complete with a brand new 2008 Mercedes-Benz C200 Classic in the driveway...
Markets, Fetes and Fairs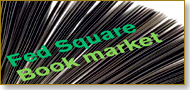 The Federation Square Book Market
is held every Saturday from 11 am until 5 pm in Fed Square's Atrium. Each week, with around 15 independent and small booksellers, the market has nearly 5000 second-hand and new books covering a diverse range of interests.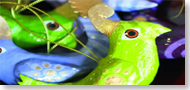 The Arts Centre Sunday Market
, located over two levels along St Kilda Road, brings together over 150 stalls of the finest arts, crafts, organic teas, silks, ceramics and more. Stallholders are individually selected for the quality and diversity of their work.
NEW LIVE CALENDAR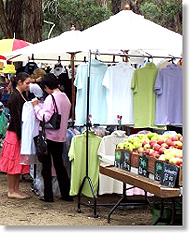 View MARKETS on any day of the week
to make the most of the rare sunny days and head to one of Melbourne's many excellent markets, fetes and fairs for a bargain!
An increasing number of food and produce markets including wine are always popping up around the suburbs. And don't forget garage sales!
OnlyMelbourne Welcomes..
Each week we highlight five of the latest additions to OnlyMelbourne's ever growing guide to services, businesses and information sites for your community.
To find out how
you
can join Melbourne's largest online community
Visit Here!
This week we suggest the following:
View More of the Latest Listings at OnlyMelbourne!
Advertising
your Business or Event at OnlyMelbourne is not only easy, but best of all it's
FREE!!
-
Get Listed..
- don't forget to tell your friends!
Sporting Events
Soccer (The Other Football)
Hyundai A League Soccer | 2008/09 Season
Round 3 of the Hyundai A League brings a match to Melbourne's own backyard this weekend...
Friday 29 August 2008
Melbourne Victory FC vs Newcastle Jets FC
8pm at Telstra Dome
AFL - Round 22
The game's gearing up and it's closer to the Finals, with round 22 seeing 4 AFL matches held in Melbourne this week.
Saturday at The MCG
Kangaroos v Port Adelaide at 1.10pm

Saturday at Telstra Dome
Carlton v Hawthorn at 7.10pm

Sunday at The MCG
Melbourne v Richmond at 2.10pm

Sunday at Telstra Dome
Essendon v St Kilda at 4.40pm


www.afl.com.au - AFL League


Dining & Drink
Wining
The Sunbury Wine Region Festival
offers a fun filled week of fine wine and food events, just 30 minutes from the heart of Melbourne. Beginning with a dinner at Escagrill in Moonee Ponds, the festival commences this Tuesday and runs until Sunday when there will be a special day of open cellar doors at the participating wineries in the region. Children's activities and musical entertainment will also be held on the day.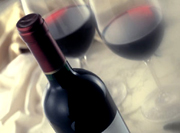 Cleanskins.com
sell premium Australian wines direct to the public at up to 50% off retail prices, offering Free Home Delivery and a 100% Money Back Guarantee.
Perfect for all lovers of wine, their impressive range of wines and service were recommended on Channel 7's
Today Tonight
and Channel 9's
A Current Affair
.
Special Dining Offers
Delicious Winter Cooking Workshop
- This Thursday, Yu Food and Lifestyle invites you to learn how easy it is to cook with organic foods in a friendly relaxed environment. Afterwards, you can enjoy your 3-course meal with others and get to know your fellow foodies.
Cost is only $75 for OnlyMelbourne visitors! (normally $89)
Dining Specials - Save Up To 20% on Your Bill
Menulog
is the easiest way to book a restaurant online with over 4000 restaurant listings! By booking online through Menulog you can enjoy fine food and save money with special deals offering discounts on total food bills, complimentary wine and drinks, discount group bookings and much, much more!
Visit Here For The Latest Deals With Menulog!!
Basque Tapas & Wine
, located on Windsor's bustling Chapel Street in Windsor, offers a mouth-watering taste of Spain with tantalising aromas and flavours...
SPECIAL DINING OFFER!!
Book Through
Menulog
and receive
20%
off Total Lunch Bill when you dine at Basque Tapas & Wine!
Visit here for BOOKING DETAILS @ Menulog
Offer ends August 31 so be sure to Book Early!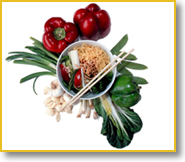 Dining in Melbourne
offers a splendid range of food styles to enjoy. Here are just a few classic food styles to choose from..
More Restaurants at onlyMelbourne's Dining Directory
Dining In
Menulog Home Delivery
is a great chance to eat fine cuisine at home! With over 300 of the best restaurants on offer, you're sure to find something to suit any taste or occasion. To find fast and easy delivery in your area,
Visit Here
.
Melbourne Tours
Smartvisit Card
is the best way to see the sights of Melbourne, whether you're visiting Melbourne for business, a vacation, or even if you're a local wanting to find Melbourne's hidden treasures!
The Smartvisit Card includes entry to attractions such as Melbourne Zoo, Melbourne Aquarium, Old Melbourne Gaol, Telstra Dome, Cook's Cottage, Melbourne River Cruises, and many more of Melbourne's TOP venues!
Free entry to over 60 top attractions..
Visit great venues like Zoos, museums & more across Melbourne & Victoria!
Over $800 of entry fees for ONE low price..
Plus special offers & discounts!
Visit just 2 Attractions a day & you'll save!
FREE 128 page guidebook..
Tailored to local knowledge on what to see & do!
Cash free entry..
Show your card & you're in, no need for cash!
All year-round Attractions..
Whatever time of year you visit - rain or shine!
Learn more about Smartvisit Card
Last Week's Puzzle Answers
Anagram-orama!
So Melt Tuna Before - Taste of Melbourne
Thou Mystical Babe - Bat Boy the Musical
Can Eat Leek Wine Coins - Can Eat Leek Wine Coins
Spot The Difference
Here are the 5 Differences in last week's picture of the Wildlife Reserve at
Bundoora Park
...
Newsletter | #085 | What's On this Week [Last Week]
Melbourne Trivia
Never Look A Guest Horse In The Mouth...
When the Olympics were first held in Australia, hosted by Melbourne in 1956, there were several world firsts that occurred that year and entered Olympic History. One of the more peculiar of these was that for the first time in the Games' hundred year existence, the unity of time and place, which is stipulated by the Olympic Charter, could not been observed.
Due to quarantine issues that caused problems with horses entering Australia, the Equestrian sports of that year's Olympics saw the Games take place in two different cities (Stockholm and Melbourne), in two different countries (Sweden and Australia), on two different continents (Europe and Oceania) and also in two different seasons (June and November).
Read more about Melbourne's 1956 Olympics
|
Read Melbourne Trivia...
❊ Address & Contact ❊
⊜ Newsletter | #086 | What's On this Week Melbourne |
Map
❊ Web Links ❊
→
Newsletter | #086 | What's On this Week
→
Subscribe to OnlyMelbourne - Get your copy of What's On this Week!
→
List Your Business or Event - It's FREE!
→
OnlyMelbourne Events Calendar - Find out What's On any day of the week!
→
What's On In Melbourne in August
→
Father's Day Gift Guide | Sunday September 7th
→
Melbourne Guide | Accommodation, Travel & Tours
→
Dining Specials - Save Up To 20% on Your Bill
→
Melbourne for Children | Kids
→
Competitions | Fun & Games
→
OnlyMelbourne Newsletters Archive
→
Newsletter | #085 | What's On this Week [Last Week]
Trending HOT

Things to see, hear & do this weekend
Make the most of your weekend in Melbourne with these fabulous events. No city does it better than Melbourne, so get out and discover the very best shows, festivals, ..

Australian Open 2020
Melbourne in January means only one thing - the Australian Open. With the world's top tennis players fighting it out for the first Grand Slam title of the year, there's ..
---
Update Page Request