Newsletter | #085 | What's On this Week

Welcome to this week's Melbourne events, exhibitions, sports and community guide for August 18 - August 24, 2008.
This week, the literati get a look in when the Melbourne Writers Festival begins, Taste of Melbourne offers foodies a culinary extravaganza with samples of some of Melbourne's best dishes, and for wine enthusiasts there's also the Penfolds Wine Clinics. National Science Week also continues until Sunday, putting Geek-Chic on the map.
There are sport details, special dining offers and info on upcoming events and highlights in beautiful Melbourne, so read on and enjoy!
Not receiving our newsletter?
Get your copy
of What's On this Week!
Major Events Guide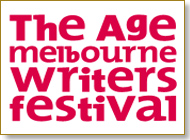 Melbourne Writers Festival
begins this Friday, returning to provide ten days of chat, banter and provocation with the world's top writers. One of Melbourne's most popular events, the Writers Festival explores a broad range of literary ideas for people of all backgrounds with more than 250 events that that include guest speakers, author signings, music, debates, fun, games and much more.
Taste of Melbourne
, appearing this Wednesday to Sunday at the Royal Exhibition Building, serves up demonstrations by the finest chefs from some of Melbourne's most prestigious restaurants. A celebration of the best cuisine the city and its surrounds can offer, the event features live music, wine tastings, and special talks at the Chef's Table and with the James Squire Beer Masterclass.
National Science Week
continues this week, running until Sunday, offering special events held throughout Victoria and Melbourne including those delivered by universities, schools, museums and science centres. Raising the profile and public interest of science, special events include Ben McKenzie's comedy lecture, A Brief History of a Brief History of Time, held this weekend at the Historic Theatre.
Upcoming Events
Victorian Engineering Industry Week
, beginning next Monday, aims to highlight the achievements of Victorian engineers and the industries they operate in by holding a weeklong program of special events for students, professionals and also the general public. Through a variety of events and activities that include free site visits and tours that offer a chance to gain greater knowledge about the engineering profession.
NEW LIVE CALENDAR
To find out about future events in Melbourne, have a looksee at our new calendar, with details about many more events that lie ahead, including Exhibitions, Gigs, Markets, Expos and much more..
View Future Events on any day of the week
(Lottery results and late trams notwithstanding!)
Exhibitions - Art | Festival | Show
The Darkroom Printmakers Exhibition
is the 8th End of Year Exhibition of the Traditional Darkroom Printmakers Group. Of great interest to fans of traditional darkroom prints, the free exhibition is open this weekend at the Melbourne Camera Club.
Look!
is an exhibition from the Permanent Collection of NGV that brings together a wide-range of contemporary works from the new century and as far back as the 1970s. Examining art from a wide variety of media, the exhibition runs at The Ian Potter Centre.
Klippel/Klippel
combines the talents of the music composer, Andrew Klippel, and his late father, Robert Klippel, one of Australia's most significant sculptors. Featuring Andrew's audio response to his father's work, it runs at The Ian Potter Centre.
Commemorative Stained Glass Windows
, currently exhibiting at the Shrine of Remembrance Visitor Centre, is a collection of sketches, photographs and more that celebrates the wealth of memorials that have been created in this medium. It runs until September 7.
David Roberts
, known for Large Format Photography, will be exhibiting works at Melbourne's Michael's camera store. Defying digital trends, his photos hold a look seldom seen these days. He'll also be providing a free seminar next Thursday, but bookings are required.
Sport and War
is an exhibition that highlights the controversies faced by many Australian sportspersons during wartime in decades past. With original artworks, documents, photos and film, the wartime relics include a 'Brownlow' medal presented in a Changi POW camp.
Night Stills
is a series of pen and ink drawings by Matt Coyle, whose incredibly detailed work holds sinister snap-shots that blend memories and dreams. Combining dark images of fantasy and reality, the exhibition is currently running at St Kilda's Über Gallery.
Project8
, an exhibition of work by students at Deakin University, features a broad survey of talents including painting, photography, animation and multi-media works. A testimony to the commitment of the students, it is showing at Deakin's gallery in Burwood.
Silent Ruptures
, showing at Fitzroy's Centre for Contemporary Photography, coincides with three other exhibitions. The exhibition features images from three photographers in different parts of the world, whose works explore humanity's relation with their surrounds.
The Humanity of Abstract Painting
is a major survey exhibition of Diena Georgetti's artworks from the last two decades. Held at the Monash University Museum of Art in Clayton, the exhibition features enigmatic work such as Georgetti's early blackboard paintings.
Expos & Seminars
Financial Services Careers Week
, held by Kaplan Professionals, offers people the chance to up-skill and build their career with free seminars offering expert advice. Bringing together experts from major financial and banking firms, seminars run all this week.
Performances & Theatre
Roll the Dice
is an original play written and staged by the Guides and Scouts of Whitehorse and Maroondah. Opening Friday at the Whitehorse Centre, the show about bored teens, who find a strange board game, features Ned Kelly like you've never seen him before.
Ninety
, featuring Melinda Butel and Kim Gyngell, is a play written by Joanna Murray-Smith that sees William, soon to re-marry, approached by his former wife, Sally who wants ninety minutes to make her case to regain what was lost. It opens this Friday at the Arts Centre.
Extremities
, a stage drama about sexual assault, revenge and justice, is the uncompromising story of Marjorie, who's terrorised in her own home then given the chance to exact revenge when the tables turn. It starts this Thursday at Strathmore Community Hall.
Closer
, a play that examines relationships in decay, is Patrick Marber's best known work that mercilessly exposes the darker side of love. PMD Productions' play about people drawn together by chance encounters begins Thursday at The Loft, Chapel off Chapel.
3 Short Absurd Works
is Ignite Theatre's presentation of three of the greatest examples of Absurdist playwriting. Featuring works by Eugene Ionesco, Arthur Adamov and Fernando Arrabal, performances begin Thursday at St Kilda's Theatreworks.
Bat Boy the Musical
, presented by Octave Theatre, is a classic love story with a delicious twist on modern musical comedies. The amazing story of a strange boy with pointy ears, and his struggle to find a place in the world, begins Wednesday at Chapel Off Chapel.
Cat on a Hot Tin Roof
, the sultry classic by Tennessee Williams, is currently playing with an accompanying score performed by Paul Grabowsky. Presented by Melbourne Theatre Company, performances are being held at the Arts Centre until September 13.
Altar Boyz
, the critically acclaimed off Broadway sensation, is currently playing at the Athenaeum Theatre. The musical parody is about a fictitious Christian boy-band who begin to question their faith and each other on the last night of their tour.
Wicked
, based on Gregory Maguire's novel, is the hit musical that tells the untold story of the legendary witches from The Wonderful Wizard of Oz. Now playing at the Regent Theatre, the show reveals the surprising past of the supposedly Wicked Witch.
Classical & Choral Performances
The Australia Pro Arte Chamber Orchestra
will be holding a performance this Monday as part of this year's concert series, The Range of Light. Celebrating 18th century musical ideals, the concerts are performed at the BMW Edge in Federation Square.
Entertainment & Nightlife
Punk a Photographic Journey | Benefit Gig
- With an up and coming book that chronicles Melbourne's Punk scene, Melbourne based photographer, Melynda, is holding a punk gig this Sunday at the Tote, raising funds for her Fringe Festival and Gasworks exhibitions.
Dion Read & The Afterthoughts
, a Melbourne band that recently completed their debut release, 'The Shoes and Gloves EP,' will be performing this Sundat at St Kilda's Veludo bar. With support by Tom Kline and Direct Influence, the free gig begins at 3pm.
Anne McCue
, one of the foremost Australian female guitarists of our time, will be appearing at the Oakleigh Bowling Club. Recently included in the collection '4 Decades of Folk Rock' along with Bob Dylan, the Byrds and Patty Griffin, she'll be performing this Friday.
MGT
, comprising the internationally acclaimed guitar masters Wolfgang Muthspiel, Australia's own Slava Grigoryan (pictured) and Ralph Towner, will perform for one night only on Tuesday at the National Theatre, celebrating their debut CD, 'From a Dream'.
Groove Indigo Trio
, known for their unique reinterpretation of jazz and blues standards, will be performing an acoustic mixture of Jazz Blues, Brazilian-Latin and New Orleans-Funk on Saturday. The performance at Sofi's Bar at Sofitel Melbourne is free.
The Burlesque Hour.. She's Back!
Following their world tour, the Burlesque Hour returns to Melbourne with a mix of new acts, all time favourites and fabulous new guest stars. The internationally renowned shows are currently playing at fortyfivedownstairs.
Live Music Guide Melbourne Venues and Gig guide.
Melbourne For Kids
Trick Circus
invites kids to their special workshop on Saturday to Be a Circus Star! Australia's premier youth-run circus offers high-flying fun in the workshops where young people aged 5 to 15 can unleash their inner circus star with two sessions held in East Ivanhoe.
Luna Freeze
- Luna Park will be making the most of the winter months with Melbourne's newest ice skating venue, held in the middle of Luna Park's Winter Wonderland. With ice-skating set to cool tunes and all under dazzling lights, Luna Freeze runs until October.
Hatching the Past: Dinosaur Eggs & Babies
is a rare and exciting look at the life of dinosaurs through their eggs, nests and embryos. The exhibition will be at Melbourne Museum with life-like models of hatchlings, illustrations of dinosaur life and stunning photographs.
Puzzles & Competitions
Anagram-orama!
We've rearranged the letters of three of the attractions featured in this week's newsletter. See if you can figure them out! Sign up for
Next Week's Newsletter
to avoid missing the answers..
So Melt Tuna Before


Thou Mystical Babe


Can Eat Leek Wine Coins
Last week's answers are further down with Melbourne Trivia
Spot The Difference
There are 5 Differences between these two pictures of the Kangaroos and Emus you'll find at
Bundoora Park
and their Wildlife Reserve... See if you can spot them! Sign up for answers revealed in
Next Week's Newsletter
Last week's answers are further down with Melbourne Trivia
More about Bundoora Park
|
Learn More about Melbourne!
Competitions
Melbourne City Romp
returns on October 19 this year, but you can have fun before then and even win great prizes with their online 'Virtual Romp' competition each week where you can have a try at guessing the weekly riddle about an iconic Melbourne venue. Prizes include the Melbourne icons package, a $100 myer voucher, a pair of $220 keen shoes or Go For Your Life backpack jampacked with $79 worth of healthy goodies.
The Royal Melbourne Hospital Home Lottery
offers thousands of fantastic prizes and also helps the hospital in providing the best care for possible for those in need of their many services. This year, for the first time ever, the much-anticipated grand prize is a fully furnished $2.1 million Englehart Grand Prize Showhome that comes complete with a brand new 2008 Mercedes-Benz C200 Classic in the driveway...
Community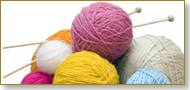 Learn to Knit at Prahran Library
- Every Wednesday at Prahran Library there is a free one-hour knitting class for people of all ages and experience. A great way to make friends and be creative, the classes begin at 1:30pm - needles and wool can be provided.
You Can Help
There are many social causes that are relevant to people from all walks of life, many of which rely on public support to better the community or assist those who are less fortunate or to benefit others. This week we ask you to consider the following..
The Biggest Aussie Pie Night
is a fundraising campaign that celebrates a true Aussie icon. During August, Victorians can set aside one night or day to "eat pies"and raise money for Challenge. In the good old spirit of helping out little Aussie battlers, you can have a pie day with friends, at your work or at school to help Challenge fund important support for children and families living with cancer.
Skipping Girl Restoration Appeal
- One of Melbourne's most well known icons, the Skipping Girl Vinegar sign, is in need of repair so the National Trust is holding a public appeal to restore the famed sign to its former, colourful glory. Officially declared a Victorian Heritage Icon last year, the sign has been sadly out of commission for over 10 years now. Donations over $2 to the restoration fund are tax deductible.
Markets, Fetes and Fairs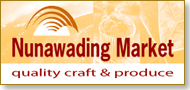 Nunawading Market
- Come to Nunawading Market, where you'll find almost 100 stalls of high quality craft & produce! Held this Sunday from 9am, proceeds support the cultural, performing and visual arts throughout the City of Whitehorse.
Slow Food Farmers' Market
, held this Saturday at Abbotsford Convent, offers farm fresh and organic food, flowers, herbs, juices, breads, olive oil, eggs, meat and more... Entry is $2 entry for adults, with proceeds going to Abbotsford Convent's restoration.
NEW LIVE CALENDAR
View MARKETS on any day of the week to make the most of the rare sunny days and head to one of Melbourne's many excellent markets, fetes and fairs for a bargain!

An increasing number of food and produce markets including wine are always popping up around the suburbs. And don't forget garage sales!

OnlyMelbourne Welcomes..
Each week we highlight five of the latest additions to OnlyMelbourne's ever growing guide to services, businesses and information sites for your community.
To find out how
you
can join Melbourne's largest online community
Visit Here!
This week we suggest the following:
View More of the Latest Listings at OnlyMelbourne!
Advertising
your Business or Event at OnlyMelbourne is not only easy, but best of all it's
FREE!!
-
Get Listed..
- don't forget to tell your friends!
Sporting Events
AFL - Round 21
The game's gearing up and it's closer to the Finals, with round 21 seeing 4 AFL matches held in Melbourne this week.
Friday at Telstra Dome
Western Bulldogs v Essendon at 7.40pm

Saturday at The MCG
Richmond v Fremantle at 2.10pm

Saturday at Telstra Dome
Collingwood v Sydney at 7.10pm

Sunday at Telstra Dome
St Kilda v Adelaide at 2.10pm


www.afl.com.au - AFL League


AFL Telecast During Olympics | Channel Seven
AFL Premiership Season 2008 - Round 21
Friday August 22nd - 7:30pm to 10:30pm
Western Bulldogs v Essendon, at Telstra Dome
Sunday August 24th - 3pm to 6pm
St Kilda v Adelaide, at Telstra Dome
Dining & Drink
Wining
Penfolds Re-corking Clinics
, appearing this week at The Langham Hotel in Southgate, are an important event for wine enthusiasts, offering owners of Penfolds wines that are 15 years and older (the wine's age, not the owner's!) the chance to have their bottles assessed by the Penfolds Winemaking team. Collectors can have their wine opened, tasted, topped up, re-corked and re-capsuled on the spot that day.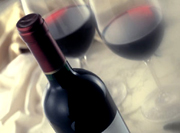 Cleanskins.com
sell premium Australian wines direct to the public at up to 50% off retail prices, offering Free Home Delivery and a 100% Money Back Guarantee.
Perfect for all lovers of wine, their impressive range of wines and service were recommended on Channel 7's
Today Tonight
and Channel 9's
A Current Affair
.
Special Dining Offers
Dining Specials - Save Up To 20% on Your Bill
Menulog
is the easiest way to book a restaurant online with over 4000 restaurant listings! By booking online through Menulog you can enjoy fine food and save money with special deals offering discounts on total food bills, complimentary wine and drinks, discount group bookings and much, much more!
Visit Here For The Latest Deals With Menulog!!
Basque Tapas & Wine
, located on Windsor's bustling Chapel Street in Windsor, offers a mouth-watering taste of Spain with tantalising aromas and flavours...
SPECIAL DINING OFFER!!
Book Through
Menulog
and receive
20%
off Total Lunch Bill when you dine at Basque Tapas & Wine!
Visit here for BOOKING DETAILS @ Menulog
Offer ends August 31 so be sure to Book Early!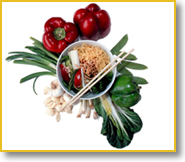 Dining in Melbourne
offers a splendid range of food styles to enjoy. Here are just a few classic food styles to choose from..
More Restaurants at onlyMelbourne's Dining Directory
Dining In
Menulog Home Delivery
is a great chance to eat fine cuisine at home! With over 300 of the best restaurants on offer, you're sure to find something to suit any taste or occasion. To find fast and easy delivery in your area,
Visit Here
.
Melbourne Tours
Smartvisit Card
is the best way to see the sights of Melbourne, whether you're visiting Melbourne for business, a vacation, or even if you're a local wanting to find Melbourne's hidden treasures!
The Smartvisit Card includes entry to attractions such as Melbourne Zoo, Melbourne Aquarium, Old Melbourne Gaol, Telstra Dome, Cook's Cottage, Melbourne River Cruises, and many more of Melbourne's TOP venues!
Free entry to over 60 top attractions..
Visit great venues like Zoos, museums & more across Melbourne & Victoria!
Over $800 of entry fees for ONE low price..
Plus special offers & discounts!
Visit just 2 Attractions a day & you'll save!
FREE 128 page guidebook..
Tailored to local knowledge on what to see & do!
Cash free entry..
Show your card & you're in, no need for cash!
All year-round Attractions..
Whatever time of year you visit - rain or shine!
Learn more about Smartvisit Card
Last Week's Puzzle Answers
Anagram-orama!
Hey Home Bush Tower - The Home Buyer Show
Tell Raving Thorn - Travelling North
If Mist Prose Moon - Prism of Emotions
Spot The Difference
Here are the 5 Differences in last week's picture of
Birrarung Marr
...
Newsletter | #084 | What's On this Week [Last Week]
Melbourne Trivia
Is That An Overturned Tram In Your Pocket..?
When Victorian Police went on strike in 1923, many of the volunteer "Special Constables"who were appointed to maintain order during the riots which took place had ironically been involved in an earlier riot of 1919 when they had invaded the offices of the Victorian Premier, using an inkstand to assault the very same man who would later appoint them as officers of the law, clearly under duress.
Looting and rioting was so severe that trams were even overturned, and while much of the chaos and theft was attributed by many of Australia's newspapers to Melbourne's criminal element, with Squizzy Taylor bearing a lot of that brunt, court records would later show that most offenders who were apprehended during the riots were in fact young men and boys who had no previous histories of crime.
Read more about the 1923 Police Strike
|
Read Melbourne Trivia...
❊ Address & Contact ❊
⊜ Newsletter | #085 | What's On this Week Melbourne |
Map
❊ Web Links ❊
→
Newsletter | #085 | What's On this Week
→
Subscribe to OnlyMelbourne - Get your copy of What's On this Week!
→
List Your Business or Event - It's FREE!
→
OnlyMelbourne Events Calendar - Find out What's On any day of the week!
→
What's On In Melbourne in August
→
Melbourne Guide | Accommodation, Travel & Tours
→
Dining Specials - Save Up To 20% on Your Bill
→
Melbourne for Children | Kids
→
Competitions | Fun & Games
→
OnlyMelbourne Newsletters Archive
→
Newsletter | #084 | What's On this Week [Last Week]
❊ COVID-19 Notice ❊
Many locations have gone into lockdown as the state takes action to stop the spread of the deadly coronavirus (COVID-19).
→
Disclaimer
: Check with the operator before making plans
...
Trending HOT

Drive-In Movie Club
Drive-In Immersive Cinema Nights Are Coming to Melbourne Put together by our friends at Hot Tub Cinema, a string of family-friendly, social distancing-safe, drive-in ..

Things to see, hear & do this weekend
Make the most of your weekend in Melbourne with these fabulous events. No city does it better than Melbourne, so get out and discover the very best shows, festivals, ..
---
Update Page