Newsletter | #082 | What's On this Week

Welcome to this week's Melbourne events, exhibitions, sports and community guide for July 28 - August 3, 2008.
This week, the Melbourne Stencil Festival brings some colour to the streets, and you can also wax lyrical with the Overload Poetry Festival, beginning Friday. Meanwhile the International Film Festival continues with more films than you could poke a critic at, and the Hume Winter Music Festival also continues this week. And for the charitable at heart, there's also the Connex for Cancer Day, while this Friday offers a footy match with a difference that helps those with Cancer.
There are sport details, special dining offers and info on upcoming events and highlights in beautiful Melbourne, so read on and enjoy!
Not receiving our newsletter?
Get your copy
of What's On this Week!
Major Events Guide
Melbourne Stencil Festival
returns in 2008 with a new look for the festival. Featuring both local and international artists, the festival is a chance for those interested in stencil street art to network, celebrate, collaborate and learn. Held over the first 10 days of August, the festival at Yarra Sculpture Gallery includes children's workshops, free guided tours of Melbourne's street art, discussions, exhibitions and much more.
Overload Poetry Festival
, Australia's premier poetry festival celebrates Melbourne's vibrant poetry scene with special events beginning this Friday and running until August 10th. Offering a broad program of entertainment, he festival will feature slammers, hip-hop artists, purveyors of form and more along with embracing new technology such as Skype, which will be used in a live international poetry reading.
Melbourne International Film Festival
, one of Melbourne's most iconic events, continues this week.
Celebrating its 57th year in 2008, MIFF runs until August 10 and offers an enormous program of cinema that includes films from around fifty countries, while also showcasing the best of Australia's emerging and established local filmmaking talent.
Hume Winter Music Festival
, now in its 5th year, is bigger than ever with a diverse program of events that are suited for people of all tastes. A mixture of food, culture and music, the festival runs until this Sunday. Bringing together different cultures with performances and special attractions, including smooth wining and dining with the Shannon Ebeling Quintet playing Jazz this Sunday at Wildwood Vineyard Cafe.
Connex For Cancer Day
- Leave the car at home this Thursday when $1 from every ticket sold at a Connex Ticket Office will be donated to the Peter Mac Cancer Centre, with every dollar raised helping Peter Mac undertake essential cancer research. If you'd like to help you can do also leave an online message at the Connex For Cancer website. $1 for each message will also be contributed to the charity.
Exhibitions - Art | Festival | Show
Night Stills
is a series of pen and ink drawings by Matt Coyle, whose incredibly detailed work holds sinister snap-shots that blend memories and dreams. Combining fantasy and reality in his first solo show at St Kilda's Über Gallery, the exhibition opens Friday.
Project8
, an exhibition of work by students at Deakin University, features a broad survey of talents including painting, photography, animation and multi-media works. A testimony to the commitment of the students, it opens Wednesday at Deakin's gallery in Burwood.
The Likher Pussy Portraits
, which started as a joke about the resident cat at Gallery 696, will see works from over 50 local, national and international artists taking part in this now annual event. With
purrrlenty
of emphasis on the pun, the exhibition opens Friday.
Silent Ruptures
, showing at Fitzroy's Centre for Contemporary Photography, coincides with three other exhibitions. The exhibition features images from three photographers in different parts of the world, whose works explore humanity's relation with their surrounds.
The Humanity of Abstract Painting
is a major survey exhibition of Diena Georgetti's artworks from the last two decades. Held at the Monash University Museum of Art in Clayton, the exhibition features enigmatic work such as Georgetti's early blackboard paintings.
On the Bowery
is an exhibition of installation, photography and paintings that reflect the impressions of three artists who shared a loft on
The Bowery
, a culturally diverse area of New York. The group show is held at St Kilda's Alliance Francaise Gallery.
Melbourne-SCAPES
, an exhibition currently running at Obscura Gallery in St Kilda, combines the work of five photographers and their unique visions of Melbourne. Photos included feature iconic lane-ways, the Docklands precinct and other aspects of Melbourne.
Expos
The Home & Giving Fair
is a gift and homewares trade exhibition that will be across two venues, beginning this Saturday and running till Next Wednesday. Taking place at Melbourne Showgrounds and Melbourne Convention Centre, it features over 600 exhibitors.
Reed Gift Fairs
are known as the major pre-Christmas product expo and one of the most anticipated events on the Gift industry calendar. Coinciding with the Home & Giving Fair, it begins Saturday at Melbourne Convention Centre and Melbourne Showgrounds.
Arts & Theatre
1984 Uplate
, presented by Eagle's Nest Theatre, is an adaptation of Orwell's classic, written by James Adler. The probing play about power and how we perhaps embrace it now, opens Thursday along with their production of Macbeth at The Open Stage theatre.
By Chance
features Trevor Jones, who after two years of performing in piano bars around the world, now brings his unique cabaret to Prahran's Chapel Off Chapel. With a repertoire of pop, rock, musical theatre and jazz, he'll perform from Friday to Sunday.
Threshhold
is the renowned magician, Cosentino's brand new thrilling production that holds the art of illusion in a show that leaves audiences on the edge of their seats. Performances will be held on Friday and Saturday at Moonee Ponds' Clocktower Centre.
Edward Scissorhands
, the hit dance show based on Tim Burton's magical and atmospheric film, will begin playing this week at the Arts Centre. Directed and choreographed by Matthew Bourne, who had great success with Swan Lake, shows run until Sunday.
Blackbird
is an uncompromising but important play that addresses child sexual abuse. Playing at the CUB Malthouse's Beckett Theatre, the play tells the story of Ray, a man who thought he had escaped his past only to find he was very wrong. It runs until August 16.
Wicked
, based on Gregory Maguire's novel, is the hit musical that tells the untold story of the legendary witches from The Wonderful Wizard of Oz. Now playing at the Regent Theatre, the show reveals the surprising past of the supposedly Wicked Witch.
Entertainment & Nightlife
Eadie King
, a talented young vocalist from Tasmania, will be performing this Thursday at Dizzy's Jazz Club in Richmond. Her unique voice and musical stylings have earned her a reputation as one of Australia's finest up and coming jazz performers.
Females on Fire 3
is the Australian launch of the latest in this series of compilations by International female artists. The CD features the song, 'U Deserve' by local musician Danica Lani, who performs at the launch on Friday at the Glasshouse in Collingwood.
Stephen Taberner Trio
will be performing this Saturday at Northcote Uniting Church, supported by Fildenstar, the alter-ego of songwriter Kate Rowe who performs extraterrestrial love songs featuring original science fiction stories set to music.
Cinema
Focus on Ozploitation
, a special program of films at ACMI, celebrates guilty cinematic pleasures from the 70s and 80s era of Aussie exploitation films. Coinciding with Melbourne International Film Festival, the program includes
Dead End Drive-In
screening on Saturday.
Live Music Guide Melbourne Venues and Gig guide.
Melbourne For Kids
Trick Circus
invites kids to their special workshop this Friday to Be a Circus Star! Australia's premier youth-run circus offers high-flying fun in the workshops where young people aged 5 to 15 can unleash their inner circus star with two sessions held in East Ivanhoe.
Luna Freeze
- Luna Park will be making the most of the winter months with Melbourne's newest ice skating venue, held in the middle of Luna Park's Winter Wonderland. With ice-skating set to cool tunes and all under dazzling lights, Luna Freeze runs until October.
Hatching the Past: Dinosaur Eggs & Babies
is a rare and exciting look at the life of dinosaurs through their eggs, nests and embryos. The exhibition will be at Melbourne Museum with life-like models of hatchlings, illustrations of dinosaur life and stunning photographs.
Puzzles & Competitions
Anagram-orama!
We've rearranged the letters of three of the attractions featured in this week's newsletter. See if you can figure them out! Sign up for
Next Week's Newsletter
to avoid missing the answers..
Fries At Fridge


I Crick Crust


Dojo Wren Lust
Last week's answers are further down with Melbourne Trivia
Spot The Difference
There are 5 Differences between these two pictures of
Sandridge Bridge
, just a short walk from Flinders Street Station... See if you can spot them! Sign up for answers revealed in
Next Week's Newsletter
Last week's answers are further down with Melbourne Trivia
More about Sandridge Bridge
|
Learn More about Melbourne!
Competitions
The Royal Melbourne Hospital Home Lottery
offers thousands of fantastic prizes and also helps the hospital in providing the best care for possible for those in need of their many services. This year, for the first time ever, the much-anticipated grand prize is a fully furnished $2.1 million Englehart Grand Prize Showhome that comes complete with a brand new 2008 Mercedes-Benz C200 Classic in the driveway...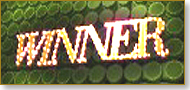 $12,000 Cash Bonanza!
Here's your chance to share in a $12,000 CASH BONANZA, courtesy of Financial Services Online! Apply free online for any comparative quote & you automatically qualify for free entry into their monthly prize draw of $1,000!
Competition Ends July 31st
Community
One Just World
is a new, free national series of after-work public forums on global poverty and development will be launched this Wednesday with its first discussion held at Fed Square's BMW Edge. Beginning at 6pm, the first forum tackles climate change.
Hip-Hop Krumping & DJ Music Workshop
- Four-time Australian DMC champ, DJ Dexter and fellow members of the hot new act Grrilla Step wil be holding a krumping dance workshop with a lesson on turntable scratching. It takes place Sunday in Footscray.
You Can Help
There are many social causes that are relevant to people from all walks of life, many of which rely on public support to better the community or assist those who are less fortunate or to benefit others. This week we ask you to consider the following..
SIDS and Kids Pyjama Day
, held this Friday, the first day of August, invites are inviting people to take part in this special day by letting the little ones attend Kinder in their pyjamas, while also making a gold coin donation on the day to help their worthy cause.
Skipping Girl Restoration Appeal
- One of Melbourne's most well known icons, the Skipping Girl Vinegar sign, is in need of repair so the National Trust is holding a public appeal to restore the famed sign to its former, colourful glory. Officially declared a Victorian Heritage Icon last year, the sign has been sadly out of commission for over 10 years now. Donations over $2 to the restoration fund are tax deductible.
Markets, Fetes and Fairs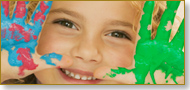 Knox Toy Library
will be holding their 3rd Annual Baby, Kids & Toy Bazaar this Sunday at Rowville's St Simons Parish Hall. With good quality preloved items including clothes, toys, cots, prams, manchester, books and more, funds raised will assist the Toy Library.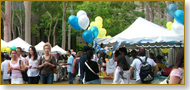 Elwood Community Market
, held this Saturday at Elwood Primary School, features goods such as clothing, plants, hand made crafts, jewellery and more. The market offers farm-grown food along with a BBQ, a sausage sizzle and a jumping castle for the kids.
Cherished Once More
, a local business run by parents of the Wattleview playgroup, are holding a Baby and Children's Market this Saturday to raise money for the playgroup. With new and preloved clothing, toys, and more, there will also be a sausage sizzle and prizes.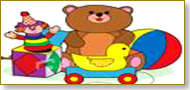 Diamond Valley Toy Library
will be having a fundraising sale this Saturday, with proceeds assisting the Toy Library in continuing its service to local families. Held at Bundoora Community Hall the sale features pre-loved toys, nursery items, books and clothing.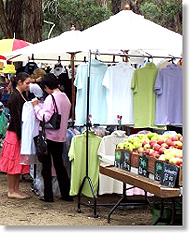 Melbourne Market Guide
1st Weekend of Month
Make the most of the rare sunny days and head to one of Melbourne's many excellent markets, fetes and fairs for a bargain! An increasing number of food and produce markets including wine are always popping up around the suburbs. And don't forget garage sales!
OnlyMelbourne Welcomes..
Each week we highlight five of the latest additions to OnlyMelbourne's ever growing guide to services, businesses and information sites for your community.
To find out how
you
can join Melbourne's largest online community
Visit Here!
This week we suggest the following:
View More of the Latest Listings at OnlyMelbourne!
Advertising
your Business or Event at OnlyMelbourne is not only easy, but best of all it's
FREE!!
-
Get Listed..
- don't forget to tell your friends!
Sporting Events
Special AFL Event
The Biggest Aussie Pie Night
is a fundraising campaign that celebrates a true Aussie icon. During August, Victorians can set aside one night or day to "eat pies"and raise money for Challenge, who support kids with cancer. Kicking the event off this week at the MCG, during Round 18 when Collingwood take on Hawthorn on Friday, Four N' Twenty will donate $1 for every pie sold at the match towards helping Challenge.
AFL - Round 18
Round 18 sees 4 AFL matches held in Melbourne this week.
Friday at The MCG
Collingwood v Hawthorn at 7.40pm

Saturday at The MCG
Essendon v Melbourne at 2.10pm

Saturday at Telstra Dome
Geelong v Richmond at 7.10pm

Sunday at Telstra Dome
St Kilda v Port Adelaide at 2.10pm


www.afl.com.au - AFL League


Dining & Drink
Special Dining Offers
Dining Specials - Save Up To 20% on Your Bill
Menulog
is the easiest way to book a restaurant online with over 4000 restaurant listings! By booking online through Menulog you can enjoy fine food and save money with special deals offering discounts on total food bills, complimentary wine and drinks, discount group bookings and much, much more!
Visit Here For The Latest Deals With Menulog!!
One Fitzroy Street
offers the best of contemporary cuisine with stunning views of Port Phillip Bay and St Kilda Gardens for a relaxed dining experience...
SPECIAL DINING OFFER!!
Book Through
Menulog
and receive a
$25
2 Courses Lunch Special at One Fitzroy Street!!
Visit here for BOOKING DETAILS @ Menulog
Offer ends July 31 so be sure to Book Early!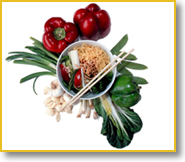 Dining in Melbourne
offers a splendid range of food styles to enjoy. Here are just a few classic food styles to choose from..
More Restaurants at onlyMelbourne's Dining Directory
Dining In
Menulog Home Delivery
is a great chance to eat fine cuisine at home! With over 300 of the best restaurants on offer, you're sure to find something to suit any taste or occasion. To find fast and easy delivery in your area,
Visit Here
.
Wining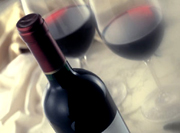 Cleanskins.com
sell premium Australian wines direct to the public at up to 50% off retail prices, offering Free Home Delivery and a 100% Money Back Guarantee.
Perfect for all lovers of wine, their impressive range of wines and service were recommended on Channel 7's
Today Tonight
and Channel 9's
A Current Affair
.
Melbourne Tours
Smartvisit Card
is the best way to see the sights of Melbourne, whether you're visiting Melbourne for business, a vacation, or even if you're a local wanting to find Melbourne's hidden treasures!
The Smartvisit Card includes entry to attractions such as Melbourne Zoo, Melbourne Aquarium, Old Melbourne Gaol, Telstra Dome, Cook's Cottage, Melbourne River Cruises, and many more of Melbourne's TOP venues!
Free entry to over 60 top attractions..
Visit great venues like Zoos, museums & more across Melbourne & Victoria!
Over $800 of entry fees for ONE low price..
Plus special offers & discounts!
Visit just 2 Attractions a day & you'll save!
FREE 128 page guidebook..
Tailored to local knowledge on what to see & do!
Cash free entry..
Show your card & you're in, no need for cash!
All year-round Attractions..
Whatever time of year you visit - rain or shine!
Learn more about Smartvisit Card
Last Week's Puzzle Answers
Anagram-orama!
No One Tooth Goldsmith - Something To Hold Onto
Sad Cad Showers Rinds - Edward Scissorhands
Topaz Tofu Onion Coils - Focus on Ozploitation
Spot The Difference
Here are the 5 Differences in last week's picture of the Shot Tower, housed at
Melbourne Central
...
Newsletter | #081 | What's On this Week [Last Week]
Melbourne Trivia
It's More Than Just Cricket...
Melbourne holds the world record for the highest attendance at a cricket match.
In February 1961, a staggering 90,800 people turned out to watch the 2nd day of the 5th test between Australia and the West Indies.
Read more about Victorian Cricket
|
Read Melbourne Trivia...
❊ Address & Contact ❊
⊜ Newsletter | #082 | What's On this Week Melbourne |
Map
❊ Web Links ❊
→
Newsletter | #082 | What's On this Week
→
Subscribe to OnlyMelbourne - Get your copy of What's On this Week!
→
List Your Business or Event - It's FREE!
→
What's On In Melbourne in July
→
What's On In Melbourne in August
→
Melbourne Guide | Accommodation, Travel & Tours
→
Dining Specials - Save Up To 20% on Your Bill
→
Melbourne for Children | Kids
→
Competitions | Fun & Games
→
onlyMelbourne Newsletters Archive
→
Newsletter | #081 | What's On this Week
❊ COVID-19 Notice ❊
Many locations have gone into lockdown as the state takes action to stop the spread of the deadly coronavirus (COVID-19).
→
Disclaimer
: Check with the operator before making plans
...
Trending HOT

Things to see, hear & do this weekend
Make the most of your weekend in Melbourne with these fabulous events. No city does it better than Melbourne, so get out and discover the very best shows, festivals, ..
---
Update Page