Newsletter | #080 | What's On this Week

Welcome to this week's Melbourne events, exhibitions, sports and community guide for July 14 - July 20, 2008.
This week, there are two design festivals with the Melbourne International Design Festival and State of Design, while Liquid Architecture showcases the best in Australia's experimental music scene. There is also the Crime and Justice Festival for fans of gritty fiction, the Bayside Film Festival, and for a good cause and fun there's also the Big Issue's Street Soccer Championships in Docklands this Saturday.
There are sport details, special dining offers and info on upcoming events and highlights in beautiful Melbourne, so read on and enjoy!
Not receiving our newsletter?
Get your copy
of What's On this Week!
Major Events Guide
Melbourne International Design Festival
returns this year with a bigger program a bigger name to highlight the global influences that have shaped the popular festival. Beginning this Thursday and running until July 27th, the festival features exhibitions, forums, events and public displays. A highlight of the festival is the Melbourne Design Market, which takes place on Sunday at Federation Square's underground car park.
The Crime & Justice Festival
, held at Abbotsford Convent this Friday and Saturday, will be an annual event that allows the public, social commentators, writers and those in the legal profession to celebrate and discuss contemporary writings in the fields of justice and human rights. Presented by Reader's Feast Bookstore, as part of the festival there will also be special talks by guest writers in the crime fiction genre.
Liquid Architecture
, now in its 9th year, is Australia's premier sound-arts festival. The festival program offers events that explore methods and theories of sound with performances, installations and exhibitions by some of Australia's most imaginative musicians, composers, and media artists. Beginning Tuesday and running until Sunday, the festival takes place in various venues in Bendigo, Melbourne and Castlemaine.
The Bayside Film Festival
, held this week between Wednesday and Saturday, offers four days of special screenings including inspiring documentaries along with a program of award winning short films. Taking place at the Palace Cinema in Brighton Bay, the festival celebrates the diversity of filmmaking and also features a series of workshops and forums that offer an insight into the work of those in the Australian film industry.
The State of Design Festival
, beginning Wednesday, offers both local and international conversations that focus on the work of designers across Victoria. During the festival, the best local designers will be honoured through the Premier's Design Awards, while other will be showcased at Design Made Trade, the trade fair of the festival. Award winning designs will also be exhibited at Melbourne Museum.
Hume Winter Music Festival
, now in its 5th year, is bigger than ever with a diverse program of events that are suited for people of all tastes. A mixture of food, culture and music, the festival will run until Sunday 3 August. Bringing together different cultures with performances and special attractions, the festival features the Dinicu Chamber Orchestra playing on Friday at the historic Westmeadows Hall.
Exhibitions - Art | Festival | Show
The Humanity of Abstract Painting
is a major survey exhibition of Diena Georgetti's artworks from the last two decades. Held at the Monash University Museum of Art in Clayton, the exhibition features enigmatic work such as Georgetti's early blackboard paintings.
On the Bowery
is an exhibition of installation, photography and paintings that reflect the impressions of three artists who shared a loft on
The Bowery
, a culturally diverse area of New York. The group show is held at St Kilda's Alliance Francaise Gallery.
RMIT Gallery
is exhibiting recent drawings by Klaus Rinke, a German artist whose work explores themes of space, time and water as metaphors for mortality. An artist of high regard, his organic forms were inspired by his first Australian visit in the late '70s.
I Don't Belong Here But There
is the first solo exhibition of Shiau-Peng Chen, commemorating the artist's first year in Melbourne. With paintings and text based artworks that relate her experiences, the show runs at Melbourne gallery, Apartment until July 27.
Melbourne-SCAPES
, an exhibition currently running at Obscura Gallery in St Kilda, combines the work of five photographers and their unique visions of Melbourne. Photos included feature iconic lane-ways, the Docklands precinct and other aspects of Melbourne.
Darwin with Tears
celebrates Lyndal Jones' successful career at the forefront of Australian video and performance art. Showing at the Australian Centre for Contemporary Art, it includes work that represented Australia at the 2001 Venice Biennale.
Expos & Open Days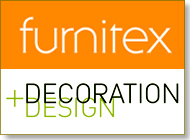 Furnitex & Decoration + Design
will be co-located at the Melbourne Exhibition Centre from Thursday to Sunday. Offering Australasia's most comprehensive soft furnishings, fabric and interior products Trade Fair.
Furnitex
is Australasia's largest furniture and furnishings Trade Fair, while
Decoration + Design
is an exclusive Trade Fair for the Australian soft furnishing and interior products industries.
Labassa
, the historic mansion, will be open to the public this Sunday with the National Trust holding informative tours of the house and surrounds on the day along with a special presentation of late Victorian era women's fashion and refreshments on offer.
Pierres au Soleil Lifestyle and Property Showcase
If you fancy the Parisian life, this special showcase will be held from Friday to Sunday at Bayview on the Park, offering guest speakers who will offer information on buying investment property in the South of France.
Arts & Theatre
Hamlet
, the latest production by Bell Shakespeare, is a contemporary and poignant interpretation of the infamous tragedy. Featuring Brendan Cowell in the lead role, performances begin this week and run until July 22nd at the Arts Centre.
Follies
will be playing this week as part of The Production Company's 10th anniversary season. Running from Wednesday to Sunday at the Arts Centre, Stephen Sondheim's well- known musical score will be performed by Orchestra Victoria.
Thoroughly Modern Millie
, the show stopping Broadway musical, begins playing this Saturday at Frankston Arts Centre. Based on the award winning film, the stage version includes a full score of new songs and tap numbers in the popular comedy.
The Late Henry Moss
, written by the celebrated American playwright Sam Shepherd, is currently playing at Chapel Off Chapel. The play is set in New Mexico where two brothers learn more than they'd expected about their deceased and estranged father.
Adventures Of Butt Boy & Tigger
is a raunchy tale of two boys in the world of online chatting, where lines between fantasy and reality between become blurred. Presented by Australia's ongoing gay theatre company, Out Cast Theatre, performances begin Tuesday.
Interviews with Famous People
sees actors Melanie Sharp and Darren Lever use various theatrical methods to recreate celebrity interviews. Blurring the lines between the lives and thoughts of the famous and the ordinary, the show runs at Carlton's La Mama.
Wicked
, based on Gregory Maguire's novel, is the hit musical that tells the untold story of the legendary witches from The Wonderful Wizard of Oz. Now playing at the Regent Theatre, the show reveals the surprising past of the supposedly Wicked Witch.
Concert Performances
The Red Tree
, an atmospheric performance by the Australian Chamber Orchestra, is inspired by the work of author and artist Shaun Tan. Featuring Tan's imagery to accompany music by the ACO and Gondwana Voices, it will be performed this Monday.
Entertainment & Nightlife
Greg Stewart, Rod Wilson & Martin Zakharov
, a popular jazz trio, will be performing at Sofi's Bar at the Hotel Sofitel on Saturday. Beginning at 9pm, their diverse arrangements include works by artists such as Sinatra, Snow Patrol and Leonard Cohen.
Lavalife's Traffic Light Party
|
EVENT CANCELLED
Lavalife's Traffic Light has been cancelled and will not be held this Saturday. But don't despair! It's Green Light Go when the event will return to take place on
September 20
at South Yarra's Imperial Hotel.
Cinema
Reel Anime 2008
, presented by Madman Cinema, showcases 4 of the freshest and most exciting anime feature films this side of Tokyo. The program includes the stunning Batman: Gotham Knight, and the beautiful storytelling of The Girl Who Leapt Through Time.
Live Music Guide Melbourne Venues and Gig guide.
Melbourne For Kids
Luna Freeze
- Luna Park will be making the most of the winter months with Melbourne's newest ice skating venue, held in the middle of Luna Park's Winter Wonderland. With ice-skating set to cool tunes and all under dazzling lights, Luna Freeze runs until October.
Hatching the Past: Dinosaur Eggs & Babies
is a rare and exciting look at the life of dinosaurs through their eggs, nests and embryos. The exhibition will be at Melbourne Museum with life-like models of hatchlings, illustrations of dinosaur life and stunning photographs.
Puzzles & Competitions
Anagram-orama!
We've rearranged the letters of three of the attractions featured in this week's newsletter. See if you can figure them out! Sign up for
Next Week's Newsletter
to avoid missing the answers..
I Curdle Quiche Trait


I Thorned Ill Ghoul Memory


The Salty Horse Men
Last week's answers are further down with Melbourne Trivia
Spot The Difference
There are 5 Differences between these two pictures of the
Forum Theatre's clock
, one of Melbourne's most ornate clock towers... See if you can spot them! Sign up for answers revealed in
Next Week's Newsletter
Last week's answers are further down with Melbourne Trivia
More about Melbourne's Clocks
|
Learn More about Melbourne!
Competitions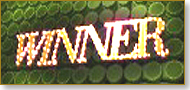 $12,000 Cash Bonanza!
Here's your chance to share in a $12,000 CASH BONANZA, courtesy of Financial Services Online! Apply free online for any comparative quote & you automatically qualify for free entry into their monthly prize draw of $1,000!
Competition Ends July 31st
Community
Science Issues Cafe
is a monthly discussion group that allows lay people to get together and discuss the big issues in science today. Held at Princes Hill Community Centre, this Monday Linden Gillbank talks about the History of Australian Plants
Gasworks Art for the Heart Workshop Series
With the theme of Art, Design and Wellbeing, Gasworks will be offering weekend workshops in a diverse range of art forms with classes taught by some of Melbourne's most creative tutors.
You Can Help
There are many social causes that are relevant to people from all walks of life, many of which rely on public support to better the community or assist those who are less fortunate or to benefit others. This week we ask you to consider the following..
Skipping Girl Restoration Appeal
- One of Melbourne's most well known icons, the Skipping Girl Vinegar sign, is in need of repair so the National Trust is holding a public appeal to restore the famed sign to its former, colourful glory. Officially declared a Victorian Heritage Icon last year, the sign has been sadly out of commission for over 10 years now. Donations over $2 to the restoration fund are tax deductible.
2012 Beyond What We Know
- The Young Members of the Royal Children's Hospital will be holding a special cocktail fundraiser to raise funds and awareness. Taking place on July 26th at Eureka Tower, the charity event is aimed at people aged between 20 and 45 years, with guests receiving a special signature cocktail on arrival along with silver tray service through the night and an eclectic line up of live entertainment.
Markets, Fetes and Fairs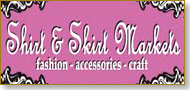 The Shirt and Skirt Markets
, held on Sunday at
Abbotsford Convent
, is the perfect place for emerging fashion designers to showcase their talents and sell beautiful creations to the general public, with men's, women's and children's fashion, jewellery and more.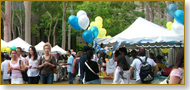 The Bulla Hill Country Market
, held this Sunday, has everything for the whole family. For the Mums, Dads and Grandparents there are craft stalls, homemade foods and more, while there's plenty for the kids including the Miniature Railway, Pony Rides, and more.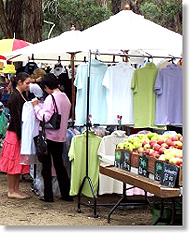 Melbourne Market Guide
3rd Weekend of Month
Make the most of the rare sunny days and head to one of Melbourne's many excellent markets, fetes and fairs for a bargain! An increasing number of food and produce markets including wine are always popping up around the suburbs. And don't forget garage sales!
OnlyMelbourne Welcomes..
Each week we highlight five of the latest additions to OnlyMelbourne's ever growing guide to services, businesses and information sites for your community.
To find out how
you
can join Melbourne's largest online community
Visit Here!
This week we suggest the following:
View More of the Latest Listings at OnlyMelbourne!
Advertising
your Business or Event at OnlyMelbourne is not only easy, but best of all it's
FREE!!
-
Get Listed..
- don't forget to tell your friends!
Sporting Events
Soccer
Big Issue's Street Soccer National Championships
This Sunday in Docklands the Big Issue will be presenting the Street Soccer National Championships. Beginning at 9am with a school tournament and corporate cup, the Championships will be held at 1pm with players from Australia-wide playing for a chance to represent Australia at the 2008 Homeless World Cup taking place in Melbourne in December.
AFL - Round 16
Round 16 sees 4 AFL matches held in Melbourne this week.
Friday at The MCG
Kangaroos v Collingwood at 7.40pm

Saturday at The MCG
Richmond v Essendon at 2.10pm

Saturday at Telstra Dome
St Kilda v Hawthorn at 7.10pm

Sunday at Telstra Dome
Carlton v Sydney at 1.10pm


www.afl.com.au - AFL League


Dining & Drink
Special Dining Offers
Dining Specials - Save Up To 20% on Your Bill
Menulog
is the easiest way to book a restaurant online with over 4000 restaurant listings! By booking online through Menulog you can enjoy fine food and save money with special deals offering discounts on total food bills, complimentary wine and drinks, discount group bookings and much, much more!
Visit Here For The Latest Deals With Menulog!!
One Fitzroy Street
offers the best of contemporary cuisine with stunning views of Port Phillip Bay and St Kilda Gardens for a relaxed dining experience...
SPECIAL DINING OFFER!!
Book Through
Menulog
and receive a
$25
2 Courses Lunch Special at One Fitzroy Street!!
Visit here for BOOKING DETAILS @ Menulog
Offer ends July 31 so be sure to Book Early!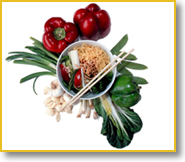 Dining in Melbourne
offers a splendid range of food styles to enjoy. Here are just a few classic food styles to choose from..
More Restaurants at onlyMelbourne's Dining Directory
Dining In
Menulog Home Delivery
is a great chance to eat fine cuisine at home! With over 300 of the best restaurants on offer, you're sure to find something to suit any taste or occasion. To find fast and easy delivery in your area,
Visit Here
.
Wining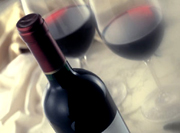 Cleanskins.com
sell premium Australian wines direct to the public at up to 50% off retail prices, offering Free Home Delivery and a 100% Money Back Guarantee.
Perfect for all lovers of wine, their impressive range of wines and service were recommended on Channel 7's
Today Tonight
and Channel 9's
A Current Affair
.
Melbourne Tours
Smartvisit Card
is the best way to see the sights of Melbourne, whether you're visiting Melbourne for business, a vacation, or even if you're a local wanting to find Melbourne's hidden treasures!
The Smartvisit Card includes entry to attractions such as Melbourne Zoo, Melbourne Aquarium, Old Melbourne Gaol, Telstra Dome, Cook's Cottage, Melbourne River Cruises, and many more of Melbourne's TOP venues!
Free entry to over 60 top attractions..
Visit great venues like Zoos, museums & more across Melbourne & Victoria!
Over $800 of entry fees for ONE low price..
Plus special offers & discounts!
Visit just 2 Attractions a day & you'll save!
FREE 128 page guidebook..
Tailored to local knowledge on what to see & do!
Cash free entry..
Show your card & you're in, no need for cash!
All year-round Attractions..
Whatever time of year you visit - rain or shine!
Learn more about Smartvisit Card
Last Week's Puzzle Answers
Anagram-orama!
Other New Boy - On the Bowery
I Do See Dainty Chess - Days in the Dioceses
Amman Relic - Miracleman
Spot The Difference
Here are the 5 Differences in last week's picture of the
Palais Theatre
in St Kilda...
Newsletter | #079 | What's On this Week [Last Week]
Melbourne Trivia
Was The Hills Hoist Heisted?
A photograph taken in 1872-73 has been found to feature a rotary clothesline, not at all unlike the Hills Hoist which appeared 73 years later after being developed by Lance Hill in 1946.
Part of the Heritage Collection of the city of Port Phillip, the photograph clearly shows a rotary clothes line in use in a Rouse Street backyard. It's also estimated that this much earlier ancestor of our famed Hills Hoist could very well have been installed there as early as 1860.
Read more about the photo's history
|
Read Melbourne Trivia...
❊ Address & Contact ❊
⊜ Newsletter | #080 | What's On this Week Melbourne |
Map
❊ Web Links ❊
→
Newsletter | #080 | What's On this Week
→
Subscribe to OnlyMelbourne - Get your copy of What's On this Week!
→
List Your Business or Event - It's FREE!
→
What's On In Melbourne in July
→
Melbourne Guide | Accommodation, Travel & Tours
→
Dining Specials - Save Up To 20% on Your Bill
→
Melbourne for Children | Kids
→
Competitions | Fun & Games
→
onlyMelbourne Newsletters Archive
→
Newsletter | #079 | What's On this Week
❊ COVID-19 Notice ❊
Many locations have gone into lockdown as the state takes action to stop the spread of the deadly coronavirus (COVID-19).
→
Disclaimer
: Check with the operator before making plans
...
Trending HOT

Things to see, hear & do this weekend
Make the most of your weekend in Melbourne with these fabulous events. No city does it better than Melbourne, so get out and discover the very best shows, festivals, ..
---
Update Page