Newsletter | #077 | What's On this Week

Welcome to this week's Melbourne events, exhibitions, sports and community guide for June 23 - June 29, 2008.
This week, the School Holidays begin with a bang as Warrnambool's Fun4Kids Festival starts on Sunday. The Gertrude Digital Media Festival ends with a closing party in Fitzroy, and the Dockland's winter festival Ignite continues. The Emerge Festival also continues with a free concert at ABC's Southbank Centre, and there's also the ongoing display at Fed Square's Light in Winter.
There are sport details, special dining offers and info on upcoming events and highlights in beautiful Melbourne, so read on and enjoy!
Not receiving our newsletter?
Get your copy
of What's On this Week!
School Holiday Guide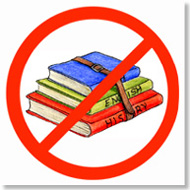 Check out our
School Holiday Guide
for a head start on things to do with the kids during the school holidays in Winter, held between June 28 and July 13.
Updated Weekly with all the Latest Events!!
The guide is updated weekly to highlight the best things to do over the holiday period for the young and young at heart, to help you find perfect ways to enjoy the holidays with events, tours and holiday care programs.. all in marvellous Melbourne!
Major Events Guide
Fun4Kids Children's Festival
- Australia's best children's festival, Fun4Kids will be held from Sunday running until July 6 in Warrnambool where a massive 2.5 acre indoor village will play host the finest local and international child entertainers as well as offering cutting edge music and theatre workshops. It includes kids' live performances by Angelina Ballerina, Dorothy the Dinosaur and much more.
Gertrude Digital Media Festival
ends this week with a closing party held at Hudsons Famous in Fitzroy this Friday. The festival is a week of projected media that spans along Gertrude Street, turning one of Fitzroy's main strips into an outdoor gallery. With many of the street's venues participating in the festival, there will be special events held during the festival featuring projection, music and more.
Ignite
, held at Docklands, is a celebration that draws together international musicians, performance artists and lighting experts to create a blazing wonderland to beat back the winter chill. Highlights include the Fire Garden with projections dancing embers and flames set to soundtrack, and the spectacular Pyrophone, a fire fuelled organ that will erupt twice nightly during the festivities which end Sunday.
Emerge Festival
continues with ABC Music Deli's free concert at the Iwaki Auditoruim, ABC Southbank Centre on Thursday. Presented by Multicultural Arts Victoria, the festival celebrates Victoria's many diverse refugee and emerging cultures in a series of exciting events, exhibitions and concerts around Melbourne that will run until July 20th. With events from the traditional to the contemporary, the festival has something for all.
The Light in Winter
, the lighting display currently held at Federation Square, features the special screening of 'When Gods Came Down To Earth,' running 24 hours a day. Created by international artist and filmmaker, Srinivas Krishna, the public display features images of Hindu Gods, exploring the mystic beauty of the deities. The Light in Winter will be on public show until July 5, with displays beginning each evening at dusk.
Exhibitions - Art | Festival | Show
art4YOUTH
is a charity art exhibition that will help raise money for Kids Help Line. Held at Prahran's Chapel Off Chapel Gallery, the opening night this Tuesday features an auction of artworks donated by prominent artists including Tania Blackwell.
Helbourne
is an exhibition of text and image that tells a narrative of five people who are thrust together by unseen currents of coincidence over one winter evening. Set within select bars, cafes and retail stores of Melbourne, the exhibition begins Wednesday.
Melbourne-SCAPES
, an exhibition currently running at Obscura Gallery in St Kilda, combines the work of five photographers and their unique visions of Melbourne. Photos included feature iconic lane-ways, the Docklands precinct and other aspects of Melbourne.
People Like Us | Love and Loss
- Off the kerb gallery in Collingwood are hosting two series of work by Adam Brozinski and Elizabeth Nigol. The combined works capture a moment of the subject's lives, exploring the human condition in parallel representations.
Darwin with Tears
celebrates Lyndal Jones' successful career at the forefront of Australian video and performance art. Showing at the Australian Centre for Contemporary Art, it includes work that represented Australia at the 2001 Venice Biennale.
A Mosquito Net Once Told Me...
is an exhibition of weird and wonderful photos from southern Sudan. Presented by the Tomorrow Foundation, which helps Sudanese refugees in resettling in Australia, the photos will be on display at APTE Cafe in Alphington.
Around Australia in a 4x4
is an exhibition of work by John Waldron Taylor, raising money for Chances for Children to help socially disadvantaged youths in the Mallee region. On display at Stefano's Gallery in Mildura, Taylor's work can also be viewed online.
Black in Fashion: Mourning to Night
, an exhibition running at both NGV International and NGV Australia, explores the impact and influences that black has had within many facets of clothing, tracing the changing significance of black in Western fashion.
The Melbourne Story
lets you explore Melbourne's history, learning about the unique evolvement in this latest exhibition at Melbourne Museum. With evocative stories, icons and personalities that have shaped Melbourne, the exhibition features over 1200 objects.
Top Designs
, on display at Melbourne Museum, is an exhibition that showcases some of last year's outstanding VCE student designs including an electric rockabilly guitar, decadent denim inspired by Marie Antoinette, and even a remote-controlled helicopter!
Expos
Model Expo
celebrates its 25th anniversary this weekend, showcasing everything that encompasses scale plastic modelling. With displays that are perfect for the young and young at heart, the event will be held at Sandown Entertainment Centre.
Arts & Theatre
Wicked
, based on Gregory Maguire's novel, is the hit musical that tells the untold story of the legendary witches from The Wonderful Wizard of Oz. Beginning Saturday at the Regent Theatre, the show reveals the surprising past of the supposedly Wicked Witch.
Waiting for Godot
, performed by Cracked Actors, is Samuel Beckett's infamously ambiguous play, long considered a true classic of theatre. Performed in Melbourne for the first time in years, it runs at South Yarra's Cromwell Road Theatre until Sunday.
The Children's Bach
, based on Helen Garner's renowned novel, finds its home on the stage in a new opera about family, sex and housework. Set on the banks of Merri Creek, ChamberMade's production runs at Southbank's CUB Malthouse until July 5.
The Water Sellers
, presented by Type Faster theatre company, tells the story of three crazed expats making money in a world of dehydrated clubbers. With romantic complications, water strikes and shades of Barry McKenzie, it begins Tuesday at Dantes in Fitzroy.
Some Girl(s)
is the Australian premiere of Neil LaBute's comedy in which one man makes a cross-country trip to make amends for wronging four former girlfriends. Offering a humorous look at sexual politics, it runs until July 6 at Chapel Off Chapel in Prahran.
The Australia Pro Arte Chamber Orchestra
will be holding a performance this Monday as part of this year's concert series, The Range of Light. Celebrating 18th century musical ideals, the concerts will be performed at BMW Edge in Federation Square.
Boeing-Boeing
, starring Shaun Micallef, is one of the most enjoyable and mischievously funny shows to hit Melbourne in years. Offering a seriously sexy and funny twist on classic comedy, performances have been extended at the Comedy Theatre, running until July 6.
Scarlett O'Hara at the Crimson Parrot
, written by David Williamson, tells the story of Scarlett, a woman whose imagination helps her escape a job that is all too dull. Starring Caroline O'Connor in the title role, the whimsical fantasy begins Saturday at the Arts Centre.
Frost/Nixon
, playing at The Arts Centre, tells of one of the most curious events in media history when Richard Nixon left the political stage and it fell to TV personality David Frost, who was no journalist, to ask the many lingering questions about Watergate.
Guys And Dolls
, playing at Princess Theatre, features a sensational cast that includes Lisa McCune, Garry McDonald, Shane Jacobson and Magda Szubanski. Set during 1940's New York, the musical is considered to be one of Broadway's greatest shows.
Entertainment & Nightlife
Sounds of Light
, a special concert held on Saturday at Hisense Arena - formerly Vodafone Arena - features an international line-up of Middle_eastern performers including Zain Bhikha, Abu Ratib, and others. The most successful event that the Australian Muslim Community organises, proceeds from the concert will assist Human Appeal International in providing education, food and healthcare programs to underprivileged children.
Witch Hats
, the Melbourne rock band that's drawn comparisons to the Birthday Party with their guttural rhythms, perform at Roxanne Parlour on Friday before heading to the USA for their massive tour. Support bands include Pets with Pets and Mexicon Devils.
The Substitutes
, Melbourne's most authentic '60s band, will be performing at the Williamstown RSL this Saturday. Set amidst the buzz of plenty of dancing and a special singles night, The Substitutes will deliver a classic '60s feel with real spirit!
Groove Indigo Trio
, known for their unique reinterpretation of jazz and blues standards, will be performing an acoustic mixture of Jazz Blues, Brazilian-Latin and New Orleans-Funk on Saturday. The performance at Sofi's Bar at Sofitel Melbourne is free.
Live Music Guide Melbourne Venues and Gig guide.
Competitions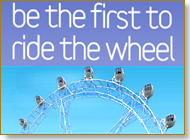 Be the first to ride the Wheel - a ride to remember!
Win a ride to remember on Waterfront City's stunning 120m high Southern Star Observation Wheel.
Scheduled for completion in late 2008, the winners will also receive two guided tours throughout 2008 to see the construction progress, a commemorative gift and invitations to the official VIP launch!
Competition Ends 30th of June 2008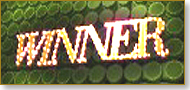 $12,000 Cash Bonanza!
Here's your chance to share in a $12,000 CASH BONANZA, courtesy of Financial Services Online! Apply free online for any comparative quote & you automatically qualify for free entry into their monthly prize draw of $1,000!
For More Competitions Visit Here
Dining & Drink
Wining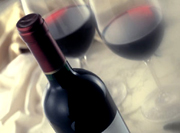 Cleanskins.com
sell premium Australian wines direct to the public at up to 50% off retail prices, offering Free Home Delivery and a 100% Money Back Guarantee.
Perfect for all lovers of wine, their impressive range of wines and service were recommended on Channel 7's
Today Tonight
and Channel 9's
A Current Affair
.
Special Dining Offers
Dining Specials - Save Up To 20% on Your Bill
Menulog
is the easiest way to book a restaurant online with over 4000 restaurant listings! By booking online through Menulog you can enjoy fine food and save money with special deals offering discounts on total food bills, complimentary wine and drinks, discount group bookings and much, much more!
Visit Here For The Latest Deals With Menulog!!
Basque Tapas & Wine
, located on Windsor's bustling Chapel Street in Windsor, offers a mouth-watering taste of Spain with tantalising aromas and flavours...
SPECIAL DINING OFFER!!
Book Through
Menulog
and receive
20%
off Total Lunch Bill when you dine at Basque Tapas & Wine!
Visit here for BOOKING DETAILS @ Menulog
Offer ends June 30 so be sure to Book Early!
Melbourne offers a splendid range of food styles to enjoy. Here are just a few classic food styles to choose from..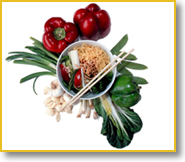 For more restaurants...
Check out
onlyMelbourne's Restaurant Directory
Or you can
View & Book a Table @ MenuLog
Dining In
Menulog Home Delivery
is a great chance to eat fine cuisine at home! With over 300 of the best restaurants on offer, you're sure to find something to suit any taste or occasion. To find fast and easy delivery in your area,
Visit Here
.
Sporting Events
Boxing
The Final Round
, dubbed the re-match of the century, will see long-time rivals Jeff Fenech and Azumah Nelson sharing the ring in their first boxing match together since 1992. Held at Hisense Arena, formerly known as Vodafone Arena, the match takes place on Tuesday.
Poker
The APL Poker Cruise
, takes place this Sunday aboard The Lady Cutler with four hours of cruising, canapes and poker. Departing from the Docklands, poker players will have a chance to win entry to the 2008 APL Tournament of Champions in Sydney, held in August.
AFL - Round 14
Round 14 sees 3 AFL matches held in Melbourne this week.
Friday at The MCG
Hawthorn v West Coast at 7.40pm

Saturday at The MCG
Richmond v Carlton at 2.10pm

Sunday at The MCG
Melbourne v Brisbane Lions at 1.10pm


www.afl.com.au - AFL League


Markets, Fetes and Fairs
Slow Food Farmers' Market
, held this Saturday at Abbotsford Convent, offers farm fresh and organic food, flowers, herbs, juices, breads, olive oil, eggs, meat and more... Entry is $2 entry for adults, with proceeds going to Abbotsford Convent's restoration.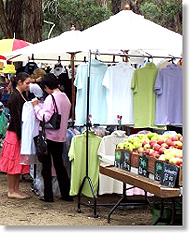 Melbourne Market Guide
5th Weekend of Month
Make the most of the sunny days and head to one of Melbourne's many excellent markets, fetes and fairs for a bargain! An increasing number of food and produce markets including wine are always popping up around the suburbs. And don't forget garage sales!
Melbourne For Kids
Check Out!
is a cheeky show by Polyglot Puppet Theatre that takes a not-so-sly dig at consumer culture with the remarkable adventures of tantrum-throwing Baby in a supermarket, determined to get what she wants. Free performances will be held Saturday, June 28 at Phoenix Park Library in Malvern East. There is also an exhibition of visual representations of the show running at Malvern Town Hall Service Centre.
Game On
, a special exhibition held at ACMI, almost literally features the A-Z of video and computer gaming history with an extensive collection of artwork, playable games, footage and more! With gaming consoles on display from the earliest era of arcade games through to modern consoles like the Playstation 3 and WII, the exhibition also shows the future of games and where the next adrenaline rush lies!
Luna Freeze
- Luna Park will be making the most of the winter months with Melbourne's newest ice skating venue, held in the middle of Luna Park's Winter Wonderland. With ice-skating set to cool tunes and all under dazzling lights, Luna Freeze runs until October.
Hatching the Past: Dinosaur Eggs & Babies
is a rare and exciting look at the life of dinosaurs through their eggs, nests and embryos. The exhibition will be at Melbourne Museum with life-like models of hatchlings, illustrations of dinosaur life and stunning photographs.
Circus Shows
Melbourne's own,
Circus Oz
is celebrating 30 years with a huge Birthday Bash! A high-energy and animal free spectacular, their show is bursting with colour, comedy and breathtaking feats designed to excite audiences of all ages. Pushing the boundaries of conventional circus their show blends imagery, contemporary music and comedy with a live band. They will be performing at Birrarung Marr with shows running until July 13.
Melbourne Tours
Smartvisit Card
is the best way to see the sights of Melbourne, whether you're visiting Melbourne for business, a vacation, or even if you're a local wanting to find Melbourne's hidden treasures!
The Smartvisit Card includes entry to attractions such as Melbourne Zoo, Melbourne Aquarium, Old Melbourne Gaol, Telstra Dome, Cook's Cottage, Melbourne River Cruises, and many more of Melbourne's TOP venues!
Free entry to over 60 top attractions..
Visit great venues like Zoos, museums & more across Melbourne & Victoria!
Over $800 of entry fees for ONE low price..
Plus special offers & discounts!
Visit just 2 Attractions a day & you'll save!
FREE 128 page guidebook..
Tailored to local knowledge on what to see & do!
Cash free entry..
Show your card & you're in, no need for cash!
All year-round Attractions..
Whatever time of year you visit - rain or shine!
Learn more about Smartvisit Card
Puffing Billy Tour
- take a tour the whole family can enjoy with a ride on Puffing Billy, Australia's best-loved steam train! Winding its way through lush ferns and towering timbers, this fantastic tour offers may treats, including wine tasting for the adults and also a trip to Healesville Sanctuary that kids will love!
Community
Refugee Week Celebration
- Wingate Avenue Community Centre in Ascot Vale, will be celebrating Refugee Week this Wednesday with an Aboriginal story telling workshop, a traditional South Sudanese lunch and henna hand painting.
Gasworks Art for the Heart Workshop Series
With the theme of Art, Design and Wellbeing, Gasworks will be offering weekend workshops in a diverse range of art forms with classes taught by some of Melbourne's most creative tutors.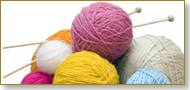 Learn to Knit at Prahran Library
- Every Wednesday at Prahran Library there is a free one-hour knitting class for people of all ages and experience. A great way to make friends and be creative, the classes begin at 1:30pm - needles and wool can be provided.
You Can Help
There are many social causes that are relevant to people from all walks of life, many of which rely on public support to better the community or assist those who are less fortunate or to benefit others. This week we ask you to consider the following..
Red Nose Day | June 27th
- The much-loved Red Nose Day campaign is back again, held annually on the last Friday in June. Celebrating its 21st anniversary this year, SIDS and Kids is calling on the public to help support this worthwhile cause. Proceeds from Red Nose Day assist in providing vital services in research and bereavement support for families.
OnlyMelbourne Welcomes..
Each week we highlight five of the latest additions to OnlyMelbourne's ever growing guide to services, businesses and information sites for your community.
To find out how
you
can join Melbourne's largest online community
Visit Here!
This week we suggest the following:
View More of the Latest Listings at OnlyMelbourne!
Advertising
your Business or Event at OnlyMelbourne is not only easy, but best of all it's
FREE!!
-
Get Listed..
- don't forget to tell your friends!
Puzzles
Anagram-orama!
We've rearranged the letters of three of the attractions featured in this week's newsletter.. See if you can figure them out!
I Forgot A Twin God


Heels War Letters


Thunder Oil Fan
Answers in
Next Week's Newsletter...
Spot The Difference
There are 5 Differences between these two pictures of Melbourne's City Circle Tram... See if you can spot them!
Read More about the City Circle Tram
|
Learn More about Melbourne!
Answers in
Next Week's Newsletter
Last Week's Answers
Anagram-orama!
Preen Our Cream Eel Box - Melbourne Career Expo
We Hunted Door - The Underwood
Git Man Photo Farm Roof - From Phantom to Figaro
Spot The Difference
Here are the 5 Differences in last week's picture of the reading room at the
State Library of Victoria
...
Newsletter | #076 | What's On this Week [Last Week]
Melbourne Trivia
She Ain't Heavy, She's My Sister..
Alongside Melbourne's six official Sister Cities, there is an
unofficial
seventh sibling..
In 2005 Melbourne adopted the city of
Galle
in Sri Lanka in order to help fund the reconstruction of its cricket ground, following the 2004 tsunami that took place there.
Read about Melbourne's other Sister Cities...
|
Read Melbourne Trivia...
❊ Address & Contact ❊
⊜ Newsletter | #077 | What's On this Week Melbourne |
Map
❊ Web Links ❊
→
Newsletter | #077 | What's On this Week
→
Subscribe to OnlyMelbourne - Get your copy of What's On this Week!
→
List Your Business or Event - It's FREE!
→
What's On In Melbourne in June
→
Winter School Holiday Guide | June 28 to July 13
→
Melbourne Guide | Accommodation, Travel & Tours
→
Dining Specials - Save Up To 20% on Your Bill
→
Melbourne for Children | Kids
→
Competitions | Fun & Games
→
onlyMelbourne Newsletters Archive
→
Newsletter | #076 | What's On this Week
❊ COVID-19 Notice ❊
Many locations have gone into lockdown as the state takes action to stop the spread of the deadly coronavirus (COVID-19).
→
Disclaimer
: Check with the operator before making plans
...
Trending HOT

Drive-In Movie Club
Drive-In Immersive Cinema Nights Are Coming to Melbourne Put together by our friends at Hot Tub Cinema, a string of family-friendly, social distancing-safe, drive-in ..

Things to see, hear & do this weekend
Make the most of your weekend in Melbourne with these fabulous events. No city does it better than Melbourne, so get out and discover the very best shows, festivals, ..
---
Update Page