Newsletter | #074 | What's On this Week

Welcome to this week's Melbourne events, exhibitions, sports and community guide for June 2 - June 8, 2008.
This week, A Taste of Portugal offers culture aplenty along with the ongoing Melbourne Italian Festival. Going Green Expo can help make you home eco-friendly, and it's all very British on Her Majesty's long weekend with Portarlington's National Celtic Festival and UKfest in Mornington. There's also the beginning of Fed Square's Light in Winter, a celebration of music with the Piano festival, and for the kids the Little Big Shot film festival returns.
There are sport details, special dining offers and info on upcoming events and highlights in beautiful Melbourne, so read on and enjoy!
Not receiving our newsletter?
Get your copy
of What's On this Week!
School Holiday Guide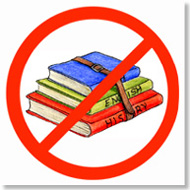 Check out our
School Holiday Guide
for a head start on things to do with the kids during the school holidays in Winter, held between June 28 and July 13.
Updated Weekly with all the Latest Events!!
The guide is updated weekly to highlight the best things to do over the holiday period for the young and young at heart, to help you find perfect ways to enjoy the holidays with events, tours and holiday care programs.. all in marvellous Melbourne!
Major Events Guide
A Taste of Portugal
, taking place Sunday at Queen Victoria Market, is a cultural festival for young and old that encompasses delicious gourmet foods, wine, music and dance. Capturing the high-spirited community with the essence of Portuguese custom at heart, the festival allows Portuguese Speaking Communities to come together with others and teach the wider community all aspects of their culture.
Going Green Expo
, opening on Friday to coincide with World Environment Day, offers education, information, selection and choice from the total spectrum of available products to make your home and life more eco-friendly. With green energy solutions that include carbon neutral beers, waterless car washes, baby products and much more, the expo will run until Sunday at the Melbourne Exhibition Centre.
The Light in Winter
, a new light-based event and a sight not to be missed, brings together artists, designers and communities to explore their ideas of light, hope and enlightenment. Beginning on Friday at Federation Square and running until July 5, the display will include two major installations that, along with the whole Square, will be bathed in a warm winter glow created by lighting designer Nathan Thompson.
Little Big Shots
, Australia's major annual and travelling children's film festival is perfect for families and kids aged 2 to 18. Inspiring, meaningful and fun-filled, the films screening in Little Big Shots inspire discussion of world cultures, language, cultural diversity, emotional intelligence and human values. The festival begins this Wednesday at ACMI Cinema with special events and screenings running over the long weekend until June 9.
The National Celtic Festival
is Australia's largest and most diverse celebration of Celtic culture, held in Portarlington over the long weekend. From Friday night to Monday afternoon there will be performances and Celtic music of the highest quality in large concert venues, wine bars and intimate acoustic venues. With something for everyone, the festival also features a range of workshops on offer for adults and kids.
Piano!
is the Australian National Academy of Music's celebration of the piano and of great piano playing. With recitalists and teachers including Emanuel Ax, Boris Berman, Pascal Roge, Geoffrey Lancaster, Roy Howat and Michael Kieran Harvey playing, teaching and talking about the literature of the piano. Running until June 11, all events take place at the Academy, located in the east wing of the South Melbourne Town Hall.
UKfest
is a unique indoor and outdoor festival that will be held on the Queens Birthday Eve this Sunday at the Peninsula Theatre and Grounds in Mornington. The event is a chance for lovers of all things British to come together and celebrate all that's great about the UK. The event will encompass many of the UK's most celebrated traditions with a family friendly festival followed by an after dark party for adults.
The Melbourne Italian Festival
, continuing this week, is an event that embraces all aspects of the performing arts to highlight the vibrant Italian culture throughout Melbourne. Running until June 8, this year's festival will see a wide range of activities and attractions taking place throughout Melbourne, including everything from music and films to poetry, arts and theatre, celebrating Italian culture and the arts.
Upcoming Events
EastLink Road Show | Open Day on June 15
ConnectEast has revealed plans to host a community open day, named EastLink Road Show, on Sunday 15 June to give you a once-in-a-lifetime chance to walk, run or cycle on EastLink before it opens to traffic. With a festival featuring a vintage vehicle parade, there will also be running and cycling events, one of which will help raise funds for Cancer Council Victoria.
Exhibitions - Art | Festival | Show
People Like Us | Love and Loss
- Off the kerb gallery in Collingwood are hosting two series of work by Adam Brozinski and Elizabeth Nigol. The combined works capture a moment of the subject's lives, exploring the human condition in parallel representations.
Darwin with Tears
celebrates Lyndal Jones' successful career at the forefront of Australian video and performance art. Showing at the Australian Centre for Contemporary Art, it includes work that represented Australia at the 2001 Venice Biennale.
A Mosquito Net Once Told Me...
is an exhibition of weird and wonderful photos from southern Sudan. Presented by the Tomorrow Foundation, which helps Sudanese refugees in resettling in Australia, the photos will be on display at APTE Cafe in Alphington.
Graeme Altmann
is currently exhibiting a collection of recent paintings and sculptures at Axia Modern Art in Armadale. Dark and mysterious, his work borders on the surreal with isolated figures that often seem to be caught up in a struggle against the elements.
Around Australia in a 4x4
is an exhibition of work by John Waldron Taylor, raising money for Chances for Children to help socially disadvantaged youths in the Mallee region. On display at Stefano's Gallery in Mildura, Taylor's work can also be viewed online.
Black in Fashion: Mourning to Night
, an exhibition running at both NGV International and NGV Australia, explores the impact and influences that black has had within many facets of clothing, tracing the changing significance of black in Western fashion.
The Melbourne Story
lets you explore Melbourne's history, learning about the unique evolvement in this latest exhibition at Melbourne Museum. With evocative stories, icons and personalities that have shaped Melbourne, the exhibition features over 1200 objects.
Top Designs
, on display at Melbourne Museum, is an exhibition that showcases some of last year's outstanding VCE student designs including an electric rockabilly guitar, decadent denim inspired by Marie Antoinette, and even a remote-controlled helicopter!
Expos
Waverly Model Railway Club Exhibition
, held over the Queen's Birthday long weekend, will take place at Glen Waverley's Brandon Park Community Centre. This year's exhibition is even bigger than last year with some impressive displays and trade stands.

The Mind Body Spirit Festival
, held Friday and over the long weekend at the Melbourne Exhibition Centre, is Australia's longest running and most respected of new age events, bringing together everything you need for health and well-being.
Arts & Theatre
VCA Dance
are celebrating their 30th Anniversary with special performances that will run at VCA's Space 28. Featuring students both past and present, the performances explore and also honour the significant influence that VCA has had in the past three decades.
Boeing-Boeing
, starring Shaun Micallef, is one of the most enjoyable and mischievously funny shows to hit Melbourne in years. Offering a seriously sexy and funny twist on classic comedy, performances begin Saturday at the Comedy Theatre and run until June 22.
Scarlett O'Hara at the Crimson Parrot
, written by David Williamson, tells the story of Scarlett, a woman whose imagination helps her escape a job that is all too dull. Starring Caroline O'Connor in the title role, the whimsical fantasy begins Saturday at the Arts Centre.
udacious
- The Australian Chamber Orchestra will be presenting special performances with Guest Director, John Storgårds. With a program of unusual works from around the world, performances will be held Sunday and next Monday at the Arts Centre.
Inky
, now playing at Theatreworks in St Kilda, tells the story of a couple who take in Inky, a young nanny who's obsessed with Muhammad Ali. Set in the morally skewed 80's, they're forced to face their limitations in this dark comedy about fighting back.
Clickety Tock
is a fast paced, intriguing installation theatre piece that wanders into the chaotic, stressful and time starved life of the 21st Century. Part truth, part surreal and part tongue in cheek, it is currently showing at the Fitzroy Town Hall's Reading Room.
The Chaser's Age of Terror Variety Hour
sees the infamous comedy troupe take to the stage with a diverse range of sketches, songs, presentations and interactive audience segments. Performances will begin Tuesday at The Athenaeum theatre.
Frost/Nixon
, playing at The Arts Centre, tells of one of the most curious events in media history when Richard Nixon left the political stage and it fell to TV personality David Frost, who was no journalist, to ask the many lingering questions about Watergate.
How To Disappear Completely And Never Be Found
Hoy Polloy's latest performance is the award-winning story of a young executive, stripped of all that defined him. The darkly funny play is performed at Brunswick's Mechanics Institute Performing Arts Centre.
Guys And Dolls
, playing at Princess Theatre, features a sensational cast that includes Lisa McCune, Garry McDonald, Shane Jacobson and Magda Szubanski. Set during 1940's New York, the must-see musical is one of Broadway's greatest shows!
Entertainment & Nightlife
Royal Doof Music Festival
, now in its 5th year, is one of Victoria's best outdoor festivals with a weekend that features over 50 fine talented International, interstate and some of our best local artists, all stimulating your senses. The festival will also have food and drink stalls, markets, open fires, and the coolest tunes to beat the winter blues! Held in the Pyrenees Ranges, it begins Friday and continues over the long weekend.
Anu and Hines Live
- Two of Australia's most loved and successful female recording artists Christine Anu and Deni Hines join together with performances of their hits and favourite songs beginning Thursday at Kangaroo Ground, Moorooduc and Hawthorn.
Damien Leith
will be performing live and acoustic this Wednesday and Thursday at Manchester Lane. Playing songs from his new album 'Catch the Wind: Songs of a Generation,' the performance will feature classics by singer/songwriters of the 1960's and 70's.
WrestleRock
are celebrating their second Birthday Bash this Saturday with a huge home coming party of the wildest rocking and rolling wrestling at Richmond's Corner Hotel. The night will also feature Motley Crue tribute band, Shout At The Bastards.
Live Music Guide Melbourne Venues and Gig guide.
Competitions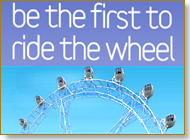 Be the first to ride the Wheel - a ride to remember!
Win a ride to remember on Waterfront City's stunning 120m high Southern Star Observation Wheel.
Scheduled for completion in late 2008, the winners will also receive two guided tours throughout 2008 to see the construction progress, a commemorative gift and invitations to the official VIP launch!
Competition Ends 30th of June 2008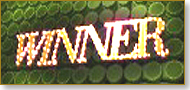 $12,000 Cash Bonanza!
Here's your chance to share in a $12,000 CASH BONANZA, courtesy of Financial Services Online! Apply free online for any comparative quote & you automatically qualify for free entry into their monthly prize draw of $1,000!
For More Competitions Visit Here
Dining & Drink
Wining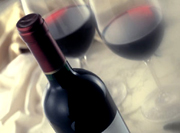 Cleanskins.com
sell premium Australian wines direct to the public at up to 50% off retail prices, offering Free Home Delivery and a 100% Money Back Guarantee.
Perfect for all lovers of wine, their impressive range of wines and service were recommended on Channel 7's
Today Tonight
and Channel 9's
A Current Affair
.
Special Dining Offers
Dining Specials - Save Up To 20% on Your Bill
Menulog
is the easiest way to book a restaurant online with over 4000 restaurant listings! By booking online through Menulog you can enjoy fine food and save money with special deals offering discounts on total food bills, complimentary wine and drinks, discount group bookings and much, much more!
Visit Here For The Latest Deals With Menulog!!
Basque Tapas & Wine
, located on Windsor's bustling Chapel Street in Windsor, offers a mouth-watering taste of Spain with tantalising aromas and flavours...
SPECIAL DINING OFFER!!
Book Through
Menulog
and receive
20%
off Total Lunch Bill when you dine at Basque Tapas & Wine!
Visit here for BOOKING DETAILS @ Menulog
Offer ends June 30 so be sure to Book Early!
Melbourne offers a splendid range of food styles to enjoy. Here are just a few classic food styles to choose from..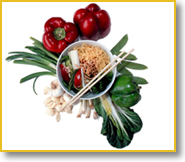 For more restaurants...
Check out
onlyMelbourne's Restaurant Directory
Or you can
View & Book a Table @ MenuLog
Dining In
Menulog Home Delivery
is a great chance to eat fine cuisine at home! With over 300 of the best restaurants on offer, you're sure to find something to suit any taste or occasion. To find fast and easy delivery in your area,
Visit Here
.
Sporting Events
Motorsport
The Midas 400
- Round 5 of the V8 Supercar Championship will have a new look this year when the Midas 400 hits the Sandown International Raceway this long weekend. Featuring three exciting sprint races, the event is three days of non-stop action.
AFL - Round 11
Round 11 offers more bang for your buck with 5 AFL matches this week and an extra day of footy on Monday as part of the long weekend.. Thanks muchly, your Majesty!
Friday at Telstra Dome
Kangaroos v Geelong at 7.40pm

Saturday at The MCG
Richmond v Adelaide at 2.10pm

Saturday at Telstra Dome
Essendon v Hawthorn at 7.10pm

Sunday at Telstra Dome
St Kilda v Western Bulldogs at 2.10pm

Monday at The MCG
Melbourne v Collingwood at 2.10pm


www.afl.com.au - AFL League


Markets, Fetes and Fairs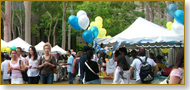 Avenel Produce & Craft Market
is held on the 2nd Sunday of each month. Only an hour's drive from Melbourne, the market offers fresh produce and wine, plants, jewellery, crafts and much more. While there you can even squeeze in a shiatsu massage.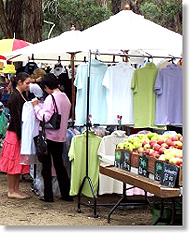 Melbourne Market Guide
2nd Weekend of Month
Make the most of the sunny days and head to one of Melbourne's many excellent markets, fetes and fairs for a bargain! An increasing number of food and produce markets including wine are always popping up around the suburbs. And don't forget garage sales!
Computer Swap Meets
- Belles Warehouse, Geelong - Sunday, 9am
- Collingwood Town Hall - Sunday, 9am
- Springvale Town Hall - Sunday, 9am
For More Details Visit Here
Melbourne For Kids
Game On
, a special exhibition held at ACMI, almost literally features the A-Z of video and computer gaming history with an extensive collection of artwork, playable games, footage and more! With gaming consoles on display from the earliest era of arcade games through to modern consoles like the Playstation 3 and WII, the exhibition also shows the future of games and where the next adrenaline rush lies!
Hatching the Past: Dinosaur Eggs & Babies
is a rare and exciting look at the life of dinosaurs through their eggs, nests and embryos. The exhibition will be at Melbourne Museum with life-like models of hatchlings, illustrations of dinosaur life and stunning photographs.
Melbourne Tours
Smartvisit Card
is the best way to see the sights of Melbourne, whether you're visiting Melbourne for business, a vacation, or even if you're a local wanting to find Melbourne's hidden treasures!
The Smartvisit Card includes entry to attractions such as Melbourne Zoo, Melbourne Aquarium, Old Melbourne Gaol, Telstra Dome, Cook's Cottage, Melbourne River Cruises, and many more of Melbourne's TOP venues!
Free entry to over 60 top attractions..
Visit great venues like Zoos, museums & more across Melbourne & Victoria!
Over $800 of entry fees for ONE low price..
Plus special offers & discounts!
Visit just 2 Attractions a day & you'll save!
FREE 128 page guidebook..
Tailored to local knowledge on what to see & do!
Cash free entry..
Show your card & you're in, no need for cash!
All year-round Attractions..
Whatever time of year you visit - rain or shine!
Learn more about Smartvisit Card
Puffing Billy Tour
- take a tour the whole family can enjoy with a ride on Puffing Billy, Australia's best-loved steam train! Winding its way through lush ferns and towering timbers, this fantastic tour offers may treats, including wine tasting for the adults and also a trip to Healesville Sanctuary that kids will love!
Community
Gasworks Art for the Heart Workshop Series
With the theme of Art, Design and Wellbeing, Gasworks will be offering weekend workshops in a diverse range of art forms with classes taught by some of Melbourne's most creative tutors.
Science Issues Cafe
is a monthly discussion group that allows lay people to get together and discuss the big issues in science today. Held at Princes Hill Community Centre, this Monday Ary Hoffman the concept of environmental stress.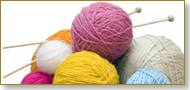 Learn to Knit at Prahran Library
- Every Wednesday at Prahran Library there is a free one-hour knitting class for people of all ages and experience. A great way to make friends and be creative, the classes begin at 1:30pm - needles and wool can be provided.
You Can Help
There are many social causes that are relevant to people from all walks of life, many of which rely on public support to better the community or assist those who are less fortunate or to benefit others. This week we ask you to consider the following..
Your Water Your Say
gives a voice to the Victorian community of concerned citizens who oppose the construction of a desalination plant in anyone's backyard, to solve Melbourne's water management issues. With the aim of making all future water provision environmentally sustainable, their website offers information on the repercussions of the development of the Bass Coast desalination plant.
ripple
is an online system that easily allows you to make a difference while online by generating money for charity in two unique ways. By clicking a link or using their search engine, you can help fight poverty by simply taking a moment to view internet advertising, with the advertisers payment to ripple going toward charities that include Oxfam and Oaktree.
To Learn More about ripple
Visit Here
OnlyMelbourne Welcomes..
Each week we highlight five of the latest additions to OnlyMelbourne's ever growing guide to services, businesses and information sites for your community.
To find out how
you
can join Melbourne's largest online community
Visit Here!
This week we suggest the following:
View More of the Latest Listings at OnlyMelbourne!
Advertising
your Business or Event at OnlyMelbourne is not only easy, but best of all it's
FREE!!
-
Get Listed..
- don't forget to tell your friends!
Puzzles
Anagram-orama!
We've rearranged the letters of three of the attractions featured in this week's newsletter.. See if you can figure them out!
White Hen Ring Tilt


Lost Ties Blight


Lad In Shin Avenue
Answers in
Next Week's Newsletter...
Spot The Difference
There are 5 Differences between these two pictures of Footscray Community Arts Centre which has been running since 1974... See if you can spot them!
Read More about Footscray Community Arts Centre
|
Learn More about Melbourne!
Answers in
Next Week's Newsletter
Last Week's Answers
Anagram-orama!
Twine Shirt Award - Darwin With Tears
Arm A Gentleman - Graeme Altmann
Herald Badge - Hedda Gabler
Spot The Difference
Here are the 5 Differences in last week's picture of the
Great Ocean Road
...
Newsletter | #073 | What's On this Week [Last Week]
Melbourne Trivia
Hear Ye! Hear Ye!
The bionic ear was invented in Melbourne by a team at Melbourne University led by
Professor Graeme Clark
in 1978.
Research for the invention was funded by the Victorian public through a series of 'telethons' on the then
TV Channel 0
. Because scientists didn't believe the bionic ear was possible, research funds couldn't be obtained from government granting bodies.
Read about other Melbourne Inventions
|
Read Melbourne Trivia...
❊ Address & Contact ❊
⊜ Newsletter | #074 | What's On this Week Melbourne |
Map
❊ Web Links ❊
→
Newsletter | #074 | What's On this Week
→
Subscribe to OnlyMelbourne - Get your copy of What's On this Week!
→
List Your Business or Event - It's FREE!
→
What's On In Melbourne in June
→
Melbourne Guide | Accommodation, Travel & Tours
→
Dining Specials - Save Up To 20% on Your Bill
→
Melbourne for Children | Kids
→
Competitions | Fun & Games
→
onlyMelbourne Newsletters Archive
→
Newsletter | #073 | What's On this Week
❊ COVID-19 Notice ❊
Many locations have gone into lockdown as the state takes action to stop the spread of the deadly coronavirus (COVID-19).
→
Disclaimer
: Check with the operator before making plans
...
Trending HOT

Things to see, hear & do this weekend
Make the most of your weekend in Melbourne with these fabulous events. No city does it better than Melbourne, so get out and discover the very best shows, festivals, ..
---
Update Page