Newsletter | #072 | What's On this Week

Welcome to this week's Melbourne events, exhibitions, sports and community guide for May 19 - May 25, 2008.
This week, there's a taste of Italy with the Melbourne Italian Festival, a star-studded shindig with the Heart of St Kilda Concert, and to wind down you can have a cuppa with the Cancer Council during Australia's Biggest Morning Tea. The Spanish Film Festival and Moonee Valley Arts Week also continue, while the ongoing Next Wave Festival continues to take over Melbourne with everything that's arty.
There are sport details, special dining offers and info on upcoming events and highlights in beautiful Melbourne, so read on and enjoy!
Not receiving our newsletter?
Get your copy
of What's On this Week!
Major Events Guide
The Melbourne Italian Festival
, beginning Thursday, is an event that embraces all aspects of the performing arts to highlight the vibrant Italian culture throughout Melbourne. Running until June 8, this year's festival will see a wide range of activities and attractions taking place throughout Melbourne, including everything from music and films to poetry, arts and theatre, celebrating Italian culture and the arts.
Australia's Biggest Morning Tea
- Thursday 22 May is the official date of Australia's Biggest Morning Tea 2008, but you can host a morning tea anytime in May in your office, home, school or community centre to raise money for cancer research, education and support services. One of The Cancer Council's foremost fundraisers, all you need to do is set a date, a time, and invite people along to make a donation.
Next Wave Festival
, this year carrying the theme 'Closer Together,' presents two remarkable weeks of genre-busting new works across Melbourne, featuring work from over 400 young and emerging artists from around Australia. With many events free to the public, the festival sees art and performance projects appearing throughout Melbourne's galleries, theatres and bars, and even footpaths, billboards, and more.
The Spanish Film Festival
celebrates its 11th year in 2008 with another season of award-winning, entertaining, provocative and beautiful films screening at Palace Cinema Como and Palace Westgarth.
This year's selection provides a vibrant overview of today's Spanish film production with feature films, documentaries, short films and special events.
Moonee Valley Arts Week
, running in Moonee Ponds till Thursday, explores the four elements of earth, fire, wind and water with a program of performances featuring dance, song, installations, exhibitions and workshops. Highlights include the Words on Wheels Project using vehicles to display words as art, and aRtECYCLE, an outdoor exhibition of sculptures made of or inspired by recycled materials.
Upcoming Events
EastLink Road Show | Open Day on June 15
ConnectEast has revealed plans to host a community open day, named EastLink Road Show, on Sunday 15 June to give you a once-in-a-lifetime chance to walk, run or cycle on EastLink before it opens to traffic. With a festival featuring a vintage vehicle parade, there will also be running and cycling events, one of which will help raise funds for Cancer Council Victoria.
Exhibitions - Art | Festival | Show
The World Pinhole Photography Day Exhibition
, presented by PhotoSpace Gallery in Collingwood, features images that provide a different perspective. With images that offer an almost infinite depth-of-field, the exhibition runs until May 24.
5X5
, now showing at East Melbourne's Chrysalis Gallery, is an exhibition that presents five recent works each by five artists. A vibrant collection, the works demonstrate each artists strong engagement with their chosen mediums.
Black in Fashion: Mourning to Night
, an exhibition running at both NGV International and NGV Australia, explores the impact and influences that black has had within many facets of clothing, tracing the changing significance of black in Western fashion.
The Melbourne Story
lets you explore Melbourne's history, learning about the unique evolvement in this latest exhibition at Melbourne Museum. With evocative stories, icons and personalities that have shaped Melbourne, the exhibition features over 1200 objects.
Top Designs
, on display at Melbourne Museum, is an exhibition that showcases some of last year's outstanding VCE student designs including an electric rockabilly guitar, decadent denim inspired by Marie Antoinette, and even a remote-controlled helicopter!
The Fitzgibbons Dynasty
is an exhibition that honours the Fitzgibbons, one of Australia's most prominent families in entertainment. On show at the Victorian Jazz Archive, the exhibition features three generations including late jazz icon, Graham "Smacka"Fitzgibbon.
Arts & Theatre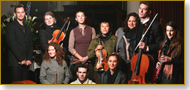 The Sunwrae String Quintet
will be presenting an exclusive live performance featuring works from the forthcoming Sunwrae Ensemble's Album, 'Autumn Never Fall'. Rae Howell, on grand piano, performs with her string quartet on Saturday at Manchester Lane.
Songs of Nations
, presented by The Friends of Baucau and Gareth Ivory Foundation, takes place Friday at the Church of St Peter and Paul in South Melbourne. With West Papuan and Laloran East Timorese Choirs, it will raise funds to assist projects in East Timor.
The Australia Pro Arte Chamber Orchestra
will be performing this Sunday and the following Monday as part of this year's concert series, The Range of Light. Celebrating 18th century musical ideals, the concerts will be performed at BMW Edge in Federation Square.
The Fan
, a play by Carlo Goldoni, captures all human types, motives and caricatures in this delightful, lively comedy of village life when a fan is dropped by a young lady, causing a string of jealousies, rivalries and misunderstandings in the little town of Case Nuove.
The Future Australian Race
is a performance that sees Ned Kelly's hanging judge and the bohemian writer of 'For the Term of His Natural Life' arguing from opposite sides of a divide that still haunts Australia. It plays at the State Library of Victoria's Queen's Hall.
The Picture of Dorian Gray
is a performance of Oscar Wilde's much loved tale of debauchery and moral corruption. Monash University's latest production, the gothic masterpiece features talented emerging artists at the Clayton Campus' Student Theatre.
How To Disappear Completely And Never Be Found
Hoy Polloy's latest performance is the award-winning story of a young executive, stripped of all that defined him. The darkly funny play is performed at Brunswick's Mechanics Institute Performing Arts Centre.
Three Dog Night
, playing at 45 Downstairs, is based on Peter Goldsworthy's award-winning novel. A confronting story about the philosophical challenge of learning how to die, the play's two male characters represent poles of Australia's conflicted culture.
Wanderlands
, now playing at South Yarra's Randall Theatre, is a play from award-winning dramatist Nic Velissaris that tells a tale of survival and adventure involving a group of young outcasts, played by members of St Martins Youth Arts Centre.
Sweeney Todd
- Beginning with a special preview performance on Friday, Throwback Players will be presenting the popular musical, Sweeney Todd at the University of Melbourne's Union House Theatre. Laced with dark humour, it will run until May 24.
Thoroughly Modern Millie
, based on the popular 1967 movie, is the latest production of the Catchment Players. Set in the roaring twenties the zany musical that took Broadway by storm begins Friday at the Darebin Arts & Entertainment Centre in Preston.
The Boy from Oz
, presented by CLOC Musical Theatre, tells the funny and heart-breaking story of the extraordinary life of Peter Allen. The show features lavish costumes, high-kicking dance routines and many of the much-loved songs Peter Allen was famous for.
Melba Conservatorium
will be holding a performance at 1:10pm on Wednesday, with Manins, Gould and Jones playing Cello, Piano and Percussion. Held as part of their Lunchtime Concert series in Richmond, admission to the concert is free.
Guys And Dolls
, playing at Princess Theatre, features a sensational cast that includes Lisa McCune, Garry McDonald, Shane Jacobson and Magda Szubanski. Set during 1940's New York, the must-see musical is one of Broadway's greatest shows!
Entertainment & Nightlife
The Heart of St Kilda Concert
, held by the Sacred Heart Mission, is a star-studded fundraising spectacular at one of Melbourne's iconic landmarks, The Palais Theatre. Featuring renowned artists Kate Ceberano, Peter Rowsthorn, Paul Kelly, Dan Sultan and the Choir of Hard Knocks, the concert will raise funds to support the well-known charity in providing meals for the homeless at the Sacred Heart Mission dining hall.
WaterAid Australia
will be holding a fundraising movie night, presenting the classic family movie,
The Goonies
at the Astor Cinema. Taking place Tuesday night, the event will raise money for WaterAid's activities that provide safe drinking water to the world's poor.
Young Artists Showcase
, held on Wednesday at the Blue Diamond Bar, is the latest in a series of monthly performances featuring an exciting line up of new talented artists and young acts presented by PLW, an independent Melbourne record label.
Hug Night
, a fun way for singles to meet, will be held this Saturday at Brunswick's Imbibe Bar. Held especially for local singles, Hug Night lets you meet new people in a safe and fun environment with Hug Coupons for any wallflowers to break the ice.
Live Music Guide Melbourne Venues and Gig guide.
Competitions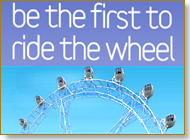 Be the first to ride the Wheel - a ride to remember!
Win a ride to remember on Waterfront City's stunning 120m high Southern Star Observation Wheel.
Scheduled for completion in late 2008, the winners will also receive two guided tours throughout 2008 to see the construction progress, a commemorative gift and invitations to the official VIP launch!
Competition Ends 30th of June 2008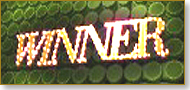 $12,000 Cash Bonanza!
Here's your chance to share in a $12,000 CASH BONANZA, courtesy of Financial Services Online! Apply free online for any comparative quote & you automatically qualify for free entry into their monthly prize draw of $1,000!
For More Competitions Visit Here
Dining & Drink
Restaurants
Pizza Meine Liebe | For The Love Of Pizza
For The Love Of Pizza and Meine Liebe Pizza are often confused as being one and the same but are, in fact, two different restaurants although they share the same name as mein liebe means "pizza my love".
Read More about Northcote's Great Pizzas...
Wining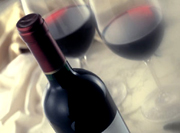 Cleanskins.com
sell premium Australian wines direct to the public at up to 50% off retail prices, offering Free Home Delivery and a 100% Money Back Guarantee.
Perfect for all lovers of wine, their impressive range of wines and service were recommended on Channel 7's
Today Tonight
and Channel 9's
A Current Affair
.
Special Dining Offers
Dining Specials - Save Up To 20% on Your Bill
Menulog
is the easiest way to book a restaurant online with over 4000 restaurant listings! By booking online through Menulog you can enjoy fine food and save money with special deals offering discounts on total food bills, complimentary wine and drinks, discount group bookings and much, much more!
Visit Here For The Latest Deals With Menulog!!
La Camera
, located in Southgate, offers the finest Italian cuisine with friendly service. Perfect for a meal when out on the town in Melbourne!
SPECIAL DINING OFFER!!
Book Through
Menulog
and receive
25%
off bill for Food at La Camera!
Visit here for BOOKING DETAILS @ Menulog
Offer ends May 31 so be sure to Book Early!
Melbourne offers a splendid range of food styles to enjoy. Here are just a few classic food styles to choose from..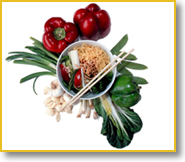 For more restaurants...
Check out
onlyMelbourne's Restaurant Directory
Or you can
View & Book a Table @ MenuLog
Dining In
Menulog Home Delivery
is a great chance to eat fine cuisine at home! With over 300 of the best restaurants on offer, you're sure to find something to suit any taste or occasion. To find fast and easy delivery in your area,
Visit Here
.
Sporting Events
Gymnastics
Gymnastics Championships
- This year's edition of the Gymnastics Championships, held from Thursday to Sunday at Vodafone Arena, includes the Olympic Selection trials for Women's Artistic and a special National Apparatus Challenge, taking place on Sunday.
AFL - Round 9
This week, Round 9 sees 5 AFL matches held in Melbourne...
Friday at The MCG
Collingwood v Geelong at 7.40pm

Saturday at Telstra Dome
Carlton v Fremantle at 2.10pm

Saturday at The MCG
Essendon v Richmond at 7.10pm

Sunday at The MCG
Melbourne v Hawthorn at 2.10pm

Saturday at Telstra Dome
Western Bulldogs v Kangaroos at 4.40pm


www.afl.com.au - AFL League


Markets, Fetes and Fairs
Mind-Body-Spirit, A Night of Indulgence
- Sarah Court Pre-School in Montrose are holding their second Mind-Body-Spirit evening, and this year will be bigger than last with over 20 stalls, including Psychics, Clairvoyants, Tarot readings, Numerology, and more.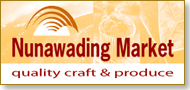 Nunawading Market
- Come to Nunawading Market, where you'll find almost 100 stalls of high quality craft and produce. Held this Sunday from 9am, proceeds support the cultural, performing and visual arts throughout the City of Whitehorse.
Slow Food Farmers' Market
, held this Saturday at Abbotsford Convent, offers farm fresh and organic food, flowers, herbs, juices, breads, olive oil, eggs, meat and more... Entry is $2 entry for adults, with proceeds going to Abbotsford Convent's restoration.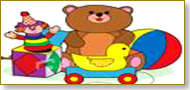 Greenhills Playgroup
, in Greensborough, will be holding a toys and pre-loved clothing fete this Sunday. With toys, shoes, linen, books, cots, bassinets, prams and more, money raised will help support the playgroup. There will also be door prizes on the day.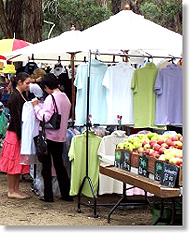 Melbourne Market Guide
4th Weekend of Month
Make the most of the sunny days and head to one of Melbourne's many excellent markets, fetes and fairs for a bargain! An increasing number of food and produce markets including wine are always popping up around the suburbs. And don't forget garage sales!
Computer Swap Meets
- Moorabbin Town Hall - Sunday, 9am
- Box Hill Town Hall - Sunday, 9am
- Belles Warehouse, Geelong - Sunday, 9am
- Eastbank Centre, Shepparton - Sunday, 9.30am
For More Details Visit Here
Melbourne For Kids
Game On
, a special exhibition held at ACMI, almost literally features the A-Z of video and computer gaming history with an extensive collection of artwork, playable games, footage and more! With gaming consoles on display from the earliest era of arcade games through to modern consoles like the Playstation 3 and WII, the exhibition also shows the future of games and where the next adrenaline rush lies!
Seussical: The Musical
is an exciting musical based on the works of Dr. Seuss, beginning Saturday at the Besen Centre in Burwood. Weaving together his most famous tales and characters, the musical incorporates many of his best-loved and most familiar characters.
Melbourne Tours
Smartvisit Card
is the best way to see the sights of Melbourne, whether you're visiting Melbourne for business, a vacation, or even if you're a local wanting to find Melbourne's hidden treasures!
The Smartvisit Card includes entry to attractions such as Melbourne Zoo, Melbourne Aquarium, Old Melbourne Gaol, Telstra Dome, Cook's Cottage, Melbourne River Cruises, and many more of Melbourne's TOP venues!
Free entry to over 60 top attractions..
Visit great venues like Zoos, museums & more across Melbourne & Victoria!
Over $800 of entry fees for ONE low price..
Plus special offers & discounts!
Visit just 2 Attractions a day & you'll save!
FREE 128 page guidebook..
Tailored to local knowledge on what to see & do!
Cash free entry..
Show your card & you're in, no need for cash!
All year-round Attractions..
Whatever time of year you visit - rain or shine!
Learn more about Smartvisit Card
Puffing Billy Tour
- take a tour the whole family can enjoy with a ride on Puffing Billy, Australia's best-loved steam train! Winding its way through lush ferns and towering timbers, this fantastic tour offers may treats, including wine tasting for the adults and also a trip to Healesville Sanctuary that kids will love!
What's On for March
Community
Your Water Your Say
gives a voice to the Victorian community of concerned citizens who oppose the construction of a desalination plant in anyone's backyard, to solve Melbourne's water management issues. With the aim of making all future water provision environmentally sustainable, their website offers information on the repercussions of the development of the Bass Coast desalination plant.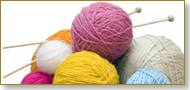 Learn to Knit at Prahran Library
- Every Wednesday at Prahran Library there is a free one-hour knitting class for people of all ages and experience. A great way to make friends and be creative, the classes begin at 1:30pm - needles and wool can be provided.
You Can Help
There are many social causes that are relevant to people from all walks of life, many of which rely on public support to better the community or assist those who are less fortunate. This week we ask you to consider the following..
Drawtism | Play Pictionary for Autism in May
Alpha Autism has teamed up with Pictionary and we want you to Play a game of Pictionary during Autism Spectrum Month in May. The great thing about Drawtism is that you can host your Pictionary game at any time during May. You can play with friends at home or with colleagues at work, raising much-needed funds.
To Learn More about Drawtism
Visit Here
ripple
is an online system that easily allows you to make a difference while online by generating money for charity in two unique ways. By clicking a link or using their search engine, you can help fight poverty by simply taking a moment to view internet advertising, with the advertisers payment to ripple going toward charities that include Oxfam and Oaktree.
To Learn More about ripple
Visit Here
OnlyMelbourne Welcomes..
Each week we highlight five of the latest additions to OnlyMelbourne's ever growing guide to services, businesses and information sites for your community.
This week we suggest the following:
View More of the Latest Listings at OnlyMelbourne!
Advertising
your Business or Event at OnlyMelbourne is not only easy, but best of all it's
FREE!!
-
Get Listed..
- don't forget to tell your friends!
To find out how
you
can join Melbourne's largest online community
Visit Here!
Puzzles
Anagram-orama!
We've rearranged the letters of three of the attractions featured in this week's newsletter.. See if you can figure them out!
Snog Onions Fast


Sam Shaping Cosy Mint Chips


Thin Goth Greed
Answers in
Next Week's Newsletter...
Spot The Difference
There are 5 Differences between these two pictures of one of Melbourne's tastiest icons, the Colonial Tramcar Restaurant... See if you can spot them!
Read More about the Colonial Tramcar Restaurant
|
Learn More about Melbourne!
Answers in
Next Week's Newsletter
Last Week's Answers
Anagram-orama!
Third Cleat Cringe - The Trading Circle
Kismet Sake - Kiss Me Kate
I Cool Grim Vegies - George Smilovici
Spot The Difference
Here are the 5 Differences in last week's picture of
Kryal Castle
, found in Warrenheip near Ballarat...
Newsletter | #071 | What's On this Week [Last Week]
Melbourne Trivia
And They'll All Be Green With Envy..
The new Melbourne Convention Centre, currently under development, has already been awarded a 6 Star Green Star environmental rating, the first in the world for a convention centre.
Awarded by the Green Building Council of Australia (GBCA) a 5 Star Green Star rating signifies Australian excellence, but a 6 Star Green Star rating such as the one the Convention Centre has received, stands out proudly as setting new standards above any other convention centre in the world.
More about Melbourne's Convention Centre..
|
Read Melbourne Trivia...
❊ Address & Contact ❊
⊜ Newsletter | #072 | What's On this Week Melbourne |
Map
❊ Web Links ❊
→
Newsletter | #072 | What's On this Week
→
Subscribe to OnlyMelbourne - Get your copy of What's On this Week!
→
List Your Business or Event - It's FREE!
→
What's On In Melbourne in May
→
Melbourne Guide | Accommodation, Travel & Tours
→
Dining Specials - Save Up To 20% on Your Bill
→
Melbourne for Children | Kids
→
Competitions | Fun & Games
→
onlyMelbourne Newsletters Archive
→
Newsletter | #071 | What's On this Week
→
Disclaimer
: Check with the venue before making plans
...
Trending HOT

Drive-In Movie Club
Drive-In Immersive Cinema Nights Are Coming to Melbourne Put together by our friends at Hot Tub Cinema, a string of family-friendly, social distancing-safe, drive-in ..

Things to see, hear & do this weekend
Make the most of your weekend in Melbourne with these fabulous events. No city does it better than Melbourne, so get out and discover the very best shows, festivals, ..
---
Update Page