Newsletter | #065 | What's On this Week

Welcome to this week's Melbourne events, exhibitions, sports and community guide for March 30 - April 6, 2008.
This week, time makes fools of us all when the clocks turn back on Sunday... but fret not! The hours we get to keep aren't wasted with the PAVE Festival in Emerald, the continuing Melbourne International Comedy Festival, Seddon Festival in the Park, and V Festival offering some of the hottest acts to hit Melbourne! If you're feeling a little bit country, there's also Geelong's Stampede Festival, while experimental music festival MIBEM and Brunswick Music Festival also continue this week. And be sure to check out the many activities in our
School Holiday Guide
.
There are sport details, special dining offers and info on upcoming events and highlights in beautiful Melbourne, so read on and enjoy!
Not receiving our newsletter?
Get your copy
of What's On this Week!
Special Reminder
Day Light Savings Ends - Sunday April 6
Day Light Savings ends this Sunday, so be sure to set your clocks
ONE HOUR BACK
. Daylight Savings ends at 3am so be sure to change all clocks - and pack a book for when you turn up early to work!
Major Events Guide
PAVE Festival
, held annually in the in the Dandenong Ranges' township of Emerald, offers 9 days that are packed with free and low price events for everyone! Running from April 4th to 12th, the festival features free music, art shows, children's performances and activities, a craft market, live theatre, living history, circus shows, exhibitions hip-hop dance demo and workshop and much, much more!
Melbourne International Flower and Garden Show
Held from April 2nd to 6th, Australia's biggest flower and garden show, the Kmart Melbourne International Flower & Garden show is on again this year! A great day out for the whole family to enjoy, the show is a celebration of Australian lifestyle and our great outdoors, held within the beautiful World Heritage Listed Royal Exhibition Building and Carlton Gardens.
Seddon Festival in the Park
, held annually since 2001, is a celebration of local talent in Melbourne's Inner West. Presented by the Seddon Community Group, the festival takes place this Saturday at Seddon's Harris Reserve Park, beginning at 3pm. Come rain or shine, this year's Seddon Festival sees local bands performing with special guests Dave O'Neil of Vega FM and Wil Stracke hosting the event.
V Festival
hits Melbourne this year at the Showgrounds this Saturday. Presented by Virgin Mobile, the music festival features some of the biggest names in music with a huge line-up that includes The Smashing Pumpkins, Modest Mouse and the renowned French duo, Air. UK pop icons Duran Duran will also be performing at the festival, along with Australia's dance heroes The Presets and many more global acts!
Stampede Festival
is Australia's newest music festival that showcases Australia's country music talent. Held in Geelong this Saturday, the festival highlights the evolving genre of country music, combining rock/pop with true-to-the-roots and urban country music. Stampede features some of Australia's biggest music stars including Lee Kernaghan, Shannon Noll, Beccy Cole, Sara Storer, and many more!
MIBEM
- Melbourne International Biennale of Exploratory Music - continues its six-day exploration of new music, running until April 2nd. Taking place in various Melbourne music venues the line-up of the inaugural MIBEM features an expansive variety of contemporary music forms including improvisation, audio-visual works, composition, electronica, free jazz, noise rock and contemporary classical music.
Brunswick Music Festival
continues this week, celebrating its 20th year with three weeks of music and entertainment featuring some of the finest performers from around the world. One of Victoria's most celebrated multicultural events, the Brunswick Music Festival highlights the diversity of the City of Moreland, one of the most culturally rich communities in Australia with 35% of its residents born overseas.
Sally Poorfaid
will be officially opening Yella Alley on Tuesday. The newest Laneway in Melbourne - designed by
Ilfod Sparolay
(pictured) - the controversial lane will be open for Tuesday only before being closed to the public. One of Melbourne's many art spaces, the lane is also a gift to our sister city of
Fasporaidolly
, which will technically own the land, making it closed to all but visitors from the sister city, located in Finland.
Melbourne International Comedy Festival
Melbourne International Comedy Festival
runs from March 19 to April 13 with a huge program of performances from every corner of Australia and from overseas. Every Year the Festival entertains people of all ages, with special shows for family and kids included as part of the huge program. The Comedy Festival Program has something for people of all walks of life with comedy, circus, theatre and more!
Unspeakable - Comedy gets the silent treatment!
For one night only, this Monday, experience a line-up of Deaf-friendly material including circus, puppetry, vaudeville and even musical comedy! All proceeds made from the night go to Vicdeaf.
Celebrity Theatresports
returns to Melbourne, celebrating 12 years with a cast that includes stars from 'Neighbours', 'Kath & Kim', 'Wogs Out of Work', 'The Panel', and more! Hosted by Janet McLeod, it takes place Saturday at The National Theatre.
My Year Without Sex
- Mrs Winifred Tickletext, very British, very prudish and totally starved of sex, takes every opportunity to convert the unholy, wreaking havoc wherever she goes! The acclaimed show is playing at Northcote Town Hall until April 5.
School Holiday Guide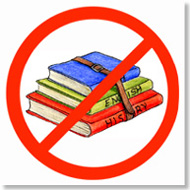 Check out our
School Holiday Guide
for a head start on things to do with the kids during the school holidays Easter and Autumn, between March 21 and April 6.
Updated Weekly with all the Latest Events!!
The guide is updated weekly to highlight the best things to do over the holiday period for the young and young at heart, to help you find perfect ways to enjoy the holidays with events, tours and holiday care programs.. all in marvellous Melbourne!
Exhibitions - Art | Festival | Show
Perpetual Kagemi
is the latest exhibition by world-renowned artist, Luke Feldman aka SKAFFS. A show for all art enthusiasts and for those inspired by Asian culture, the exhibition will be held at Miss Libertine's Paper Shadow Gallery on Friday and Saturday only.
The Melbourne Story
lets you explore Melbourne's history, learning about the unique evolvement in this latest exhibition at Melbourne Museum. With evocative stories, icons and personalities that have shaped Melbourne, the exhibition features over 1200 objects.
NEW08 | Emerging Artists Exhibition
- Held at the Australian Centre for Contemporary Art,
NEW
reveals the latest in artistic practice from the freshest crop of young Australian artists. Showcasing works of surprise and invention, the exhibition runs until May 11th.
The Fitzgibbons Dynasty
is an exhibition that honours the Fitzgibbons, one of Australia's most prominent families in entertainment. On show at the Victorian Jazz Archive, the exhibition features three generations including late jazz icon, Graham "Smacka"Fitzgibbon.
Justice & Hope
is a photographic exhibition of Jenn Dobson's visual documentation of children throughout India and South East Asia. Profits from photograph sales will go to
Jacob's Well
, providing fresh water wells and other assistance for impoverished villages.
Arts & Theatre
Melba Conservatorium
will be holding a special performance on Wednesday with a performance of Bolling's Suite for Violin and Jazz Piano, beginning at 1:10pm. Held as part of the Lunchtime Concert series in Richmond, admission is free.
Dimboola, A Wedding Reception Play
- is the latest performance by Fly-On-The-Wall Theatre. One of Australia's most performed plays, Dimboola returns home to La Mama to celebrate it's premiere 39 years ago. It begins Wednesday and runs until April 13.
The Importance of Being Earnest
, Oscar Wilde's hilarious comedy, will play at Chapel Off Chapel for a strictly limited season with
The Complete Bunbury Experience
- croquet, waltzing, etiquette lessons, and cucumber sandwiches all before the show even begins!
This is not a shoe!
- The Caravan of Love return for their third Comedy Festival, digging in their heels once more with a cabaret that takes a probing and comical look at the cultural significance of the humble shoe. The show runs until April 12 at Cherry Bar.
The Merry Widow
- The Gilbert and Sullivan Society of Victoria will be performing Franz Lehar's operetta at the Alexander Theatre, beginning Saturday. Gorgeous and lavish, this wonderful favourite of opera finally returns to the stage in a stunning performance!
The Winterling
, written by Jez Butterworth and directed by Andrew Gray, is a darkly humorous play set in a farmhouse where West waits for Wally, an old associate in a particularly disturbing business. When Wally arrives, it's with an unexpected accomplice.
Entertainment & Nightlife
Salsa Mambolita Dance Party
- This Friday, Spencers Live hosts the most happening salsa party in town, bringing fresh mambo flavours with Guest DJ Mambo-G from Sydney and a live performance by Becky lee and Fernando Providel form Sydney's
Salsa Suave
.
Late Nite Impro
, a Comedy Festival favourite for many years, returns this year with performances held on Friday and Saturday nights at the Cloak Room, Town Hall. With improvisers pitching concepts for scenes, the audience chooses who flies or falls on the stage!
Nelly Thomas is not a Yummy Mummy
- Melbourne comedian and 1st time mum Nelly Thomas premieres her show at Trades Hall, tackling the pressures of modern parenting and the big issues, such as a future for Incy Wincy on a planet with no water!
Stuff
- Energetic UK comedian, Nik Coppin returns to Melbourne this year for his third successive solo show at Melbourne's The Elephant & Wheelbarrow, covering everything from superheroes to spiders, sharks to serial killers, and much more in between!
Live Music Guide Melbourne Venues and Gig guide.
Competitions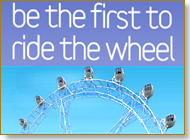 Be the first to ride the Wheel - a ride to remember!
Win a ride to remember on Waterfront City's stunning 120m high Southern Star Observation Wheel.
Scheduled for completion in late 2008, the winners will also receive two guided tours throughout 2008 to see the construction progress, a commemorative gift and invitations to the official VIP launch!
Competition Ends 30th of June 2008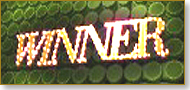 $12,000 Cash Bonanza!
Here's your chance to share in a $12,000 CASH BONANZA, courtesy of Financial Services Online! Apply free online for any comparative quote & you automatically qualify for free entry into their monthly prize draw of $1,000!
For More Competitions Visit Here
Dining & Drink
Wining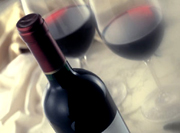 Cleanskins.com
sell premium Australian wines direct to the public at up to 50% off retail prices, offering Free Home Delivery and a 100% Money Back Guarantee.
Perfect for all lovers of wine, their impressive range of wines and service were recommended on Channel 7's
Today Tonight
and Channel 9's
A Current Affair
.
Dining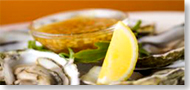 Bistro 1
is one of Melbourne's most desirable dining destinations. With superb French and Italian cuisine and a national award winning wine list, the warm lamp lighting and attentive service create a special feeling for couples in the mood for romance.
Special Dining Offer
Melbourne offers a splendid range of food styles to enjoy. Here are just a few classic food styles to choose from..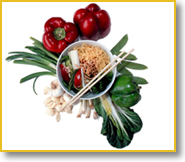 For more restaurants...
Check out
onlyMelbourne's Restaurant Directory
Or you can
View & Book a Table @ MenuLog
Dining In
Menulog Home Delivery
is a great chance to eat fine cuisine at home! With over 300 of the best restaurants on offer, you're sure to find something to suit any taste or occasion. To find fast and easy delivery in your area,
Visit Here
.
Sporting Events
AFL - Round 3
This week sees Round 3 play out with 4 AFL matches held in Melbourne!
Friday at Telstra Dome
Western Bulldogs v St Kilda at 7.40pm

Saturday at Telstra Dome
Kangaroos v Hawthorn at 2.10pm
Saturday at The MCG
Essendon v Carlton at 7.10pm

Sunday at The MCG
Richmond v Collingwood at 2.10pm


www.afl.com.au - AFL League


AFL Tour Package
Aussie Rules Football - Live with a Local Host!
Experience the unique Australian game of football with a local host to explain the rules, bumps and brawls. Your package includes meeting your host near the ground before the match, for a welcome drink.
Your host will explain the rules and involve you in the game using competitions and awarding prizes. You will also receive a show bag of Aussie Rules goodies!
Tour Includes:

Reserved Undercover Seating


Souvenir Program


Footy Record & Club Song Sheets


Meat Pie & Sauce - with beer or soft drink!
Markets, Fetes and Fairs
Veg Out Garden Market
, held on the first Saturday of each month, offers organic, chemical free produce, grown in St Kilda's 140-plot community garden. The Market is located behind Veg Out at the Peanut Farm Reserve in Chaucer Street.
Annual Lions Club of Castlemaine Swap Meet
With over 600 sites available, the annual Lions Club of Castlemaine Swap Meet is one of the largest swap meets in the Southern Hemisphere, catering for car enthusiasts with collectibles, display cars and more!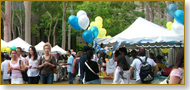 Berwick Giant Garage Sale
- The Casey Choir members are banding together to bring you a Giant Garage Sale with a huge swag of bargains! Held at Berwick's Masonic Hall, the sale has something for everyone and includes a Sausage Sizzle.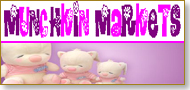 Munchkin Markets
offer quality used baby and kids clothes, toys, prams, cots, nursery furniture and anything to do with babies and children! All at a fraction of the price you would pay for brand new! It takes place Sunday in Mitcham.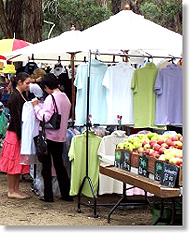 Melbourne Market Guide
1st Weekend of Month
Make the most of the sunny days and head to one of Melbourne's many excellent markets, fetes and fairs for a bargain! An increasing number of food and produce markets including wine are always popping up around the suburbs. And don't forget garage sales!
Computer Swap Meets
- Bundoora Sports Centre - Saturday, 9am
- Undercroft, Flemington Racecourse - Sunday, 9am
- Malvern Town Hall - Sunday, 9am
- Bendigo Y.M.C.A - Sunday, 9.30am
For More Details Visit Here
Melbourne For Kids
Game On
, a special exhibition held at ACMI, almost literally features the A-Z of video and computer gaming history with an extensive collection of artwork, playable games, footage and more! With gaming consoles on display from the earliest era of arcade games through to modern consoles like the Playstation 3 and WII, the exhibition also shows the future of games and where the next adrenaline rush lies!
Friends of Thomas at Maldon Station
- See Friends of Thomas, and enjoy first class family railway fun on the 5th & 6th of April at Maldon Railway station with 4 train rides scheduled for each day. See the Model Train Display, enjoy the 'Thomas' jumping castle and more!
Dorothy the Dinosaur @ Melbourne Aquarium
Dive into Melbourne Aquarium these school holidays for exciting adventure with FREE live shows and appearances by superstars Dorothy the Dinosaur, Captain Feathersword and Henry the Octopus.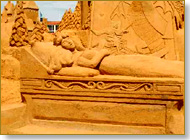 Sand Sculpting Australia
- In 2008, after seven years on the Rye foreshore, Sand Sculpting Australia will be relocating to an exciting new venue - the 'Frankston Waterfront'! The area will be transformed as 3,500 tonnes of sand are meticulously carved into scenes from your favourite childhood 'Fairytales and Fables'. Integrated with the sand sculptures will be regular activities to keep the whole family entertained!
School Holiday Guide - Kids' activities between March 21 and April 6.



Circus Shows
Circus Ringbarkus - Walkies on the Wild Side!
Circus Ringbarkus, Australia's Funniest Travelling Dog Show, offer perfect School Holiday fun for the whole family! Circus Ringbarkus will be performing at South Yarra's Randall Theatre between March 31 and April 4.



Melbourne Tours

Smartvisit Card is the best way to see the sights of Melbourne, whether you're visiting Melbourne for business, a vacation, or even if you're a local wanting to find Melbourne's hidden treasures!

The Smartvisit Card includes entry to attractions such as Melbourne Zoo, Melbourne Aquarium, Old Melbourne Gaol, Telstra Dome, Cook's Cottage, Melbourne River Cruises, and many more of Melbourne's TOP venues!


Free entry to over 60 top attractions..
Visit great venues like Zoos, museums & more across Melbourne & Victoria!
Over $800 of entry fees for ONE low price..
Plus special offers & discounts!
Visit just 2 Attractions a day & you'll save!
FREE 128 page guidebook..
Tailored to local knowledge on what to see & do!
Cash free entry..
Show your card & you're in, no need for cash!
All year-round Attractions..
Whatever time of year you visit - rain or shine!
Learn more about Smartvisit Card
Puffing Billy Tour
- take a tour the whole family can enjoy with a ride on Puffing Billy, Australia's best-loved steam train! Winding its way through lush ferns and towering timbers, this fantastic tour offers may treats, including wine tasting for the adults and also a trip to Healesville Sanctuary that kids will love!
What's On for March
Community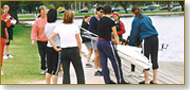 Come & Try Rowing Day
- The Y Rowing Centre, located in beautiful Albert Park Lake, invites you to try your hand at rowing. Held on the first Sunday of each month, these sessions are open to participants of all ages. Just turn up and have fun!
Cost: $10 - Booking not required.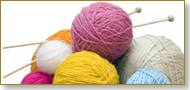 Learn to Knit at Prahran Library
- Every Wednesday at Prahran Library there is a free one-hour knitting class for people of all ages and experience. A great way to make friends and be creative, the classes begin at 1:30pm - needles and wool can be provided.
You Can Help
There are many social causes that are relevant to people from all walks of life, many of which rely on public support to better the community or assist those who are less fortunate. This week we ask you to consider the following..
Oxfam Walk Against Want - Sunday April 20
Support people in need across 29 countries with the annual Oxfam Walk Against Want on Sunday 20th April 2008 with walks starting at Williamstown and Blackburn. Oxfam is Australia's leading agency working with communities around the world for solutions to poverty and social injustice. Refreshments provided en route and a free sausage sizzle at the end of the walk.
OnlyMelbourne Welcomes..
Advertising
your Business or Event at OnlyMelbourne is not only easy, but best of all it's
FREE!!
-
Get Listed..
- don't forget to tell your friends!
Each week we highlight five of the latest additions to OnlyMelbourne's ever growing guide to services, businesses and information sites for your community.
This week we suggest the following:
View More of the Latest Listings at OnlyMelbourne!
To find out how
you
can join Melbourne's largest online community
Visit Here!
Puzzles
Anagram-orama!
We've rearranged the letters of three of the attractions featured in this week's newsletter.. See if you can figure them out!
Rare Byte Throttles Spice


Knave Tagged Our Term


A Silent Baggage Air Wreck
Answers in
Next Week's Newsletter...
Spot The Difference
There are 5 Differences between these two pictures of the Oceanarium at Melbourne Aquarium... See if you can spot them!
Read More about Melbourne Aquarium
|
Learn More about Melbourne!
Answers in
Next Week's Newsletter
Last Week's Answers
Anagram-orama!
His Fastest Clever Rave - CERES Harvest Festival
Emery Row Width - The Merry Widow
Money Shore Belt Rut - The Melbourne Story
Spot The Difference
Here are the 5 Differences in last week's picture of
ACCA
, the Australian Centre for Contemporary Art...
Newsletter | #064 | What's On this Week [Last Week]
Melbourne Trivia
The Plots Thicken...
The site of the popular Queen Victoria Market, which first opened in 1878, was once a cemetery. To this day there are still roughly 9,000 people buried under the sheds and car park of the market.
There is a memorial that honours the people buried at the site on the corner of Queen Street and Therry Street.
More about Queen Victoria Market..
|
Read Melbourne Trivia...
World FIRSTS for Melbourne
The first modern furniture castor was designed by Melbourne oil engineer George Shepherd in 1939.
Hardly surprising, as Melbourne has
more
than its fair-share of
World Firsts...
❊ Address & Contact ❊
⊜ Newsletter | #065 | What's On this Week Melbourne |
Map
❊ Web Links ❊
→
Newsletter | #065 | What's On this Week
→
Subscribe to OnlyMelbourne - Get your copy of What's On this Week!
→
List Your Business or Event - It's FREE!
→
What's On In Melbourne in March
→
What's On In Melbourne in April
→
Easter & Autumn School Holiday Guide 2008
→
Melbourne Guide | Accommodation, Travel & Tours
→
Melbourne for Children | Kids
→
Competitions | Fun & Games
→
onlyMelbourne Newsletters Archive
→
Newsletter | #064 | What's On this Week
❊ COVID-19 Notice ❊
Many locations have gone into lockdown as the state takes action to stop the spread of the deadly coronavirus (COVID-19).
→
Disclaimer
: Check with the operator before making plans
...
Trending HOT

Drive-In Movie Club
Drive-In Immersive Cinema Nights Are Coming to Melbourne Put together by our friends at Hot Tub Cinema, a string of family-friendly, social distancing-safe, drive-in ..

Things to see, hear & do this weekend
Make the most of your weekend in Melbourne with these fabulous events. No city does it better than Melbourne, so get out and discover the very best shows, festivals, ..
---
Update Page