Newsletter | #050 | What's On this Week

Welcome to this week's Melbourne events, exhibitions, sports and community guide for December 17 - December 23, 2007.
This week there's a special screening of Up For Grabs to support Animals Australia, special Christmas thrills with Walk Through Bethlehem, and Melbourne meets India in a stunning performance with Le Carnaval Spirituel! Federation Square presents its Advent Calendar with free performances every night! For the kids there's also Scuba Santa at Melbourne Aquarium!
With just one week to Christmas get a head start with guides to Christmas Party Planning and Christmas Light displays, and plan your summer fun with the School Holiday Guide, and what's happening on New Year's Eve!
There is sport details, special dining offers and info on upcoming events and highlights in beautiful Melbourne, so read on and enjoy!
Not receiving our newsletter?
Get your copy
of What's On this Week!
Major Events Guide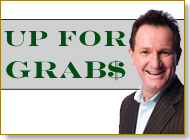 Up For Grabs
, directed by
Tadhg Taylor
, is a na´ve art gangster movie with digressions. It stars Pedros Coulloupas, Russell Gilbert, Josie Parrelli from Channel 31's The Shambles and nigh on eighty actors, comedians, singers, mates of the director and passers by! Shot on digital video in twelve days, it premiers at Treasury Theatre on Tuesday.
Entry by gold coin donation to Animals Australia.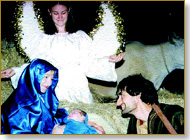 Walk Through Bethlehem
, beginning Sunday and running till Christmas Eve in Thornbury, is a living display of life in a small town at the time of the birth of Jesus. Bethlehem, in Thornbury, is populated by spinners, weavers, blacksmiths, carpenters, potters, bakers and people of other ancient crafts and trades. The focal point of the production is the stable, with Mary, Joseph and their baby, Jesus.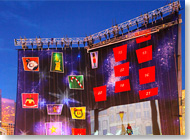 Advent Calendar @ Fed Square
- Celebrate the spirit of Christmas as the East Shard at Federation Square is transformed into a magical Advent Calendar - 24 days, 25 windows, 25 performances! Talented aerialists will perform in front of a magical animation, unveiling each day's window on the side of a three-storey building. There will be a free performance at 9pm every night in December with a finale on Christmas Eve!
School Holiday Guide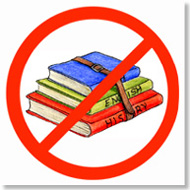 Check out our
School Holiday Guide
for a head start on things to do with the kids during the school holidays in December 2007 to January, 2008.
Updated Weekly with all the Latest Events!!
The guide is updated weekly to highlight the best things to do over the holiday period for the young and young at heart, to help you find perfect ways to enjoy the holidays with events, tours and holiday care programs.. all in marvellous Melbourne!
Visit School Holiday Guide
Christmas Lights | Melbourne's BEST
Melbourne's Christmas Lights
- Wondering where the best Christmas light displays are in Melbourne?
Pack the kids into the car and head out for a fun nights entertainment. Many owners have been decorating their homes for years and produce fantastic moving displays that will thrill the whole family.
Christmas Planner Guide
Make Xmas easy with ideas for Food, Gifts, Decorations & more!
New Year's Eve in Melbourne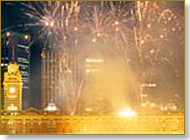 New Year's Eve
- Everyone get outs for Melbourne's biggest night of the year, so here is our guide how to count down the New Year into 2008..
New Year's Eve Dining Specials
Exhibitions - Art | Festival | Show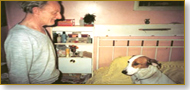 People, Places, Animals
is a major survey of work by acclaimed British artist
, whose real-life photos of his family became a notorious part of the 1997 Saatchi exhibition Sensation. It begins December 20 at the Australian Centre for Contemporary Art.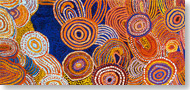 Power and Beauty - Indigenous Art Now, is showing at the Heide Museum of Modern Art. With works from contemporary Aboriginal and Torres Strait Islander artists in all areas of Australia, the exhibits attest to the artists' resilience in holding on to their culture.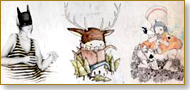 Ink Advance is an exhibition where three street artists and illustrators come together at the Green-Wood Gallery. Ghostpatrol, Miso and Acorn have created an installation of contemporary street art, including illustration and soft sculpture of a four-metre squid!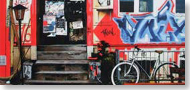 Once Upon a Space, held at Brunswick Street Gallery, is an exhibition by Ben Howe that showcases paintings made while living in Hamburg, where he refined a critical vision of the modern city as a recent migrant, exploring Hamburg's forgotten cultural centre.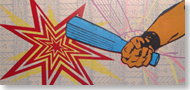 The Octopus & The Rat features new works by Samuel Tupou, who immigrated to Australia at the age of 10 and joined an artist cooperative in his teens where he learned street art and print based techniques. The exhibition will be at MARS Gallery until December 21.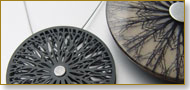 Contemporary Silver & Metalwork Award 2007
This exhibition features work by contemporary Australian artists as part of this year's Buda Contemporary Australian Silver & Metalwork Award, which attracts artists from across the nation.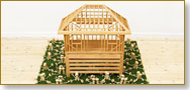 Artefact is an exhibition in which thirteen contemporary artists have woven small-scale works through historical artefacts, putting a new twist on the traditional forms of display at City Museum's Making Melbourne Galleries.

See what's on @ Melbourne Convention and Exhibition Centre this week!




Arts & Theatre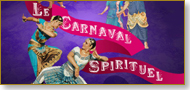 Le Carnaval Spirituel is a vivid and colourful tapestry of artistic performances presented in a contemporary setting, bringing forth the timeless spiritual wisdom of ancient India's Vedic culture. It runs from December 21 to 23 at Lower Melbourne Town Hall.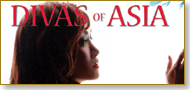 Divas of Asia, beginning Saturday at the Opium Den in Abbotsford, is a one-hour drag show will showcase the fabulous costumes, movements and career highlights of Asia's leading songbirds, through the illusions of Chelsey Mikimoto and Aneeta Mooi.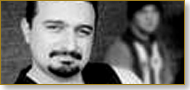 A Very Woggy Xmas - For the 7th consecutive year, the Comic's Lounge goes ethnic again for the stand up comedy spectacular 'A Very Woggy Xmas'. The 2007 show stars Rob Shehadie from the popular SBS cult hit 'Fat Pizza' along with Gabriel Rossi (pictured).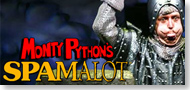 Monty Python's SPAMALOT, the smash hit Broadway and West End musical, has finally hit Melbourne, playing at Her Majesty's Theatre. Directed by Mike Nichols, the play is based on one of the Pythons' best-loved films, Monty Python and the Holy Grail.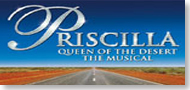 Priscilla, Queen of the Desert, based on the popular Oscar-winning film, the play is fun, daring, over-the-top and unforgettable! Experience the beauty of the outback on stage with over 20 full-scale production numbers that will take your breath away!




Entertainment & Nightlife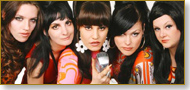 Sixties Christmas Spectacular is a once-off opportunity to hear two great '60s inspired bands, Dollsquad (pictured) and The Substitutes. Performing this Sunday, their show celebrates the explosive sounds of the period like you've never heard before!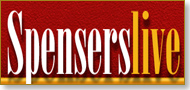 Spensers Live presents superb entertainment and quality food in a relaxed and comfortable environment.

Every Tuesday night you'll find Jazz with the Michael Jordan Trio, featuring Steve Magnussen.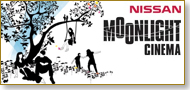 Nissan Moonlight Cinema is Australia's favourite summer outdoor cinema screening latest release, classic and contemporary films in the Royal Botanic Gardens' stunning parklands! This Saturday they'll be screening the musical hit, Hairspray.


For Moonlight Cinema's Full Program Visit Here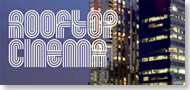 The Rooftop Cinema at Curtin House flickers into action during Summer, with films screening Tuesday to Sunday. Enjoy the night lights, classic cinema and the rooftop bar! This week's program includes the cult teen film Breakfast Club, screening Friday.


For Rooftop Cinema's Full Program Visit Here



Live Music Guide Melbourne Venues and Gig guide.





Competitions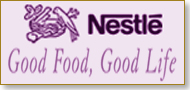 WIN $6,000 with Nestle - By taking part in the Nestle Lifestyle Survey you not only go in the draw for $5,000 plus an extra $1,000, but you also recieve their online magazine, PLENTY! - full of yummy recipes, competitions and more!


Competition Ends December 21st 2007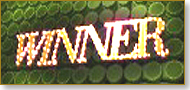 $12,000 Cash Bonanza! Here's your chance to share in a $12,000 CASH BONANZA, courtesy of Financial Services Online! Apply free online for any comparative quote & you automatically qualify for free entry into their monthly prize draw of $1,000!


For More Competitions Visit Here





Dining & Drink
Special New Year's Dining Offers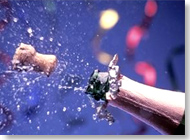 Menulog
is the easiest way to avoid the New Year's Rush & book a table at one of Melbourne's many splendid restaurants! There are many Melbourne restaurants that are currently offering special deals for New Year's Eve so you can save money and have a great night out in Melbourne! Restaurants found at Menulog offer everything from New Year's special menus, a la carte banquets, and more!

Visit here for BOOKING DETAILS @ Menulog
Wining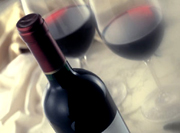 Cleanskins.com sell premium Australian wines direct to the public at up to 50% off retail prices, offering Free Home Delivery and a 100% Money Back Guarantee.

Perfect for all lovers of wine, their impressive range of wines and service were recommended on Channel 7's Today Tonight and Channel 9's A Current Affair.




Dining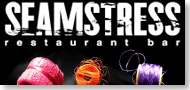 Seamstress Restaurant & Bar is one of Melbourne's newest and most anticipated venues. Seamstress provides the ultimate dining experience where patrons can enjoy Cantonese cuisine, before finishing off with a cocktail upstairs, overlooking Chinatown.


Melbourne offers a splendid range of food styles to enjoy. Here are just a few classic food styles to choose from..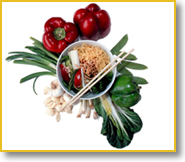 For more restaurants...
Check out onlyMelbourne's Restaurant Directory
Or you can View & Book a Table @ MenuLog
Dining In

Menulog Home Delivery is a great chance to eat fine cuisine at home! With over 300 of the best restaurants on offer, you're sure to find something to suit any taste or occasion. To find fast and easy delivery in your area, Visit Here.



Sporting Events
Cycling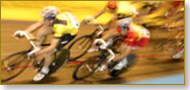 Cycling Revolution has sent a buzz within Melbourne's track cycling aficionados because Track really is Back! This Wednesday, Vodafone Arena hosts Revolution 2, the latest in a series of cycling events that includes the 77th Melbourne Cup on Wheels!



Cricket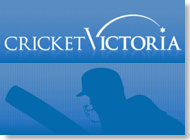 Tour Match - VIC vs INDIA
Thursday December 20
St Kilda Cricket Ground (Junction Oval)
Tickets available at gate:
$5 adults; $2 child U16 & consession; $10 family (x4)
Markets, Fetes and Fairs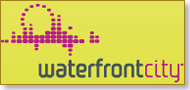 Waterfront City Market, taking place Friday December 21, features live entertainment and over 100 stalls offering top quality Australian designed and owned products. Savour the original and unique while enjoying the relaxed atmosphere by the harbour!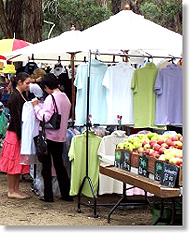 Melbourne Market Guide - 4th Week of this Month
Make the most of the sunny days and hop along to one of Melbourne's many excellent markets, fetes and fairs this weekend for a bargain! An increasing number of food and produce markets including wine are always popping up around the suburbs. And don't forget garage sales!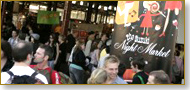 The Suzuki Night Market has returned for summer at Queen Victoria Market, running Wednesday nights weekly through to February. Now a summer tradition, the Suzuki Night Market offers a great mix of unusual products, great food and atmosphere!

Queen Victoria Market this week:

The Carol Kings
Two very large personalities, vocals, trombone, baritone sax and the punters favourite the James Brown ukulele! The Carol Kings are specialists in audience interaction, and they have quickly become extremely popular at office parties, retail promotions and silly season celebrations - 10am to 12pm



The Sirens
This quintet of musicians, singers and songwriters with a huge diversity in musical experience and influence are creating music that is enjoyed and loved by many! - 12pm to 2pm
Melbourne For Kids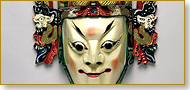 Masks of China at the Immigration Museum features handmade masks from China, some which are over 200 years old. With free entry for children the exhibition includes fun kids activity trail with the chance to sketch and colour-in their own mask!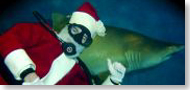 Scuba Santa - From 1 to 25 December, Melbourne Aquarium's very own Scuba Santa will be making special visits in the world famous Fish Bowl, spreading Christmas cheer for all - even the sharks! Scuba Santa will dive into the Oceanarium each day at 11.15am.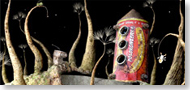 The Independent Games Festival Exhibition is an interactive showcase of selected winners and nominees of the Independent Games Festival. The exhibition features a stunning selection of work such as Samarost 2 (pictured).




Family Tours
Puffing Billy Tour - take a tour the whole family can enjoy with a ride on Puffing Billy, Australia's best-loved steam train! Winding its way through lush ferns and towering timbers, this fantastic tour offers may treats, including wine tasting for the adults and also a trip to Healesville Sanctuary that kids will love!

What's On for December




Community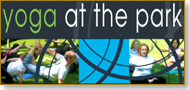 Yoga at the Park is an initiative of The Health and Yoga Council of Australia, presenting Yoga classes in some of Victoria's most beautiful parks and gardens. Set in a relaxed environment, classes are designed to suit many age groups and levels of experience.



You Can Help

There are many social causes that are relevant to people from all walks of life, many of which rely on public support to better the community or assist those who are less fortunate. This week we ask you to consider the following..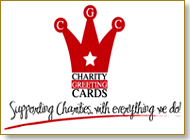 Charity Greeting Cards is a wholesale publisher of Greetings Cards which support Australian Charities. In the Calendar year of 2006, they were able to donate in excess of $192,000 to charity, and are now offering a new service where from as little as 50 cards, you can personalise your cards online in full colour, and support 1 of the 40 available charities! They can even arrange help to support your favourite charity if unlisted!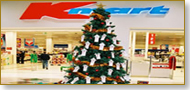 The Kmart Wishing Tree Appeal is Australia's largest Christmas gift appeal. The Wishing Tree supports some of Australia's largest welfare organisations and Trees can be found nationally in Kmart stores, with gifts collected up until Christmas Eve.



OnlyMelbourne Welcomes..

Advertising your Business or Event at OnlyMelbourne is not only easy, but best of all it's FREE!! - Get Listed.. - don't forget to tell your friends!

Each week we highlight five of the latest additions to OnlyMelbourne's ever growing guide to services, businesses and information sites for your community.

This week we suggest the following:
View More of the Latest Listings at OnlyMelbourne!

To find out how you can join Melbourne's largest online community Visit Here!


Puzzles
Anagram-orama!

We've rearranged the letters of three of the attractions featured in this week's newsletter.. See if you can figure them out!
A Frog Burps


So Vary My Egg Wax


Revolting Coin Lucy
Answers in Next Week's Newsletter...


Spot The Difference
There are 5 Differences between these two pictures of the Emu Bottom Homestead in Sunbury... See if you can spot them!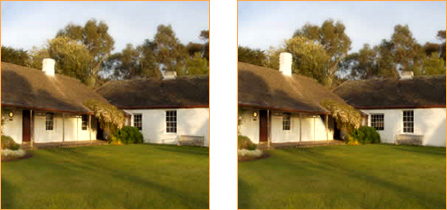 More about Emy Bottom Homestead | Learn More about Melbourne's Treasures!

Answers in Next Week's Newsletter


Last Week's Answers
Anagram-orama!
Pace Up No Oceans - Once Upon A Space
Hot Wafer Tolls - Follow The Star
Goggle Pesto Whip - Pop Go The Wiggles

Spot The Difference
Here are the 5 Differences in last week's picture of McClelland Gallery & Sculpture Park in Langwarrin...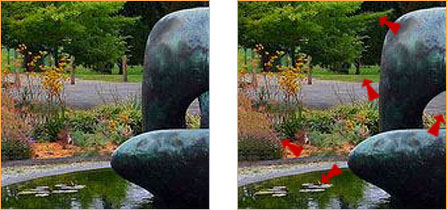 Newsletter | #049 | What's On this Week [Last Week]
Melbourne Trivia
Shedding Candlelight on the Matter..

Carols by Candlelight was begun in Melbourne in 1938 by Norman Banks, a radio announcer then with Melbourne radio station 3KZ. Whilst walking home from his night-time radio shift on Christmas Eve in 1937, he passed a window and saw inside an elderly woman sitting up in bed, listening to Away in a Manger being played on the radio and singing along, with her face being lit by candlelight.

Wondering how many others spent Christmas alone, he had the idea to gather a large group of people to all sing Christmas carols together by candlelight, and the first such event was held in the Alexandra Gardens the following Christmas. This first event had 10,000 people attend.

Read more about Carols By Candlelight | Read Melbourne Trivia...


❊ Address & Contact ❊

⊜ Newsletter | #050 | What's On this Week Melbourne | Map


❊ Web Links ❊

→ Newsletter | #050 | What's On this Week

→ Subscribe to OnlyMelbourne - Get your copy of What's On this Week!

→ List Your Business or Event - It's FREE!

→ What's On In Melbourne in December

→ Christmas Guide - Gifts, Food, Xmas Party Ideas & More

→ What's On In Melbourne - New Year's Eve

→ New Year's Eve Planning Guide

→ Melbourne for Children | Kids

→ Summer School Holiday Guide

→ Competitions | Fun & Games

→ onlyMelbourne Newsletters Archive

→ Newsletter | #049 | What's On this Week





❊ COVID-19 Notice ❊
Many locations have gone into lockdown as the state takes action to stop the spread of the deadly coronavirus (COVID-19).

→ Disclaimer: Check with the operator before making plans...





Trending HOT

Things to see, hear & do this weekend
Make the most of your weekend in Melbourne with these fabulous events. No city does it better than Melbourne, so get out and discover the very best shows, festivals, ..
---
Update Page