Newsletter | #047 | What's On this Week

Welcome to this week's Melbourne events, exhibitions, sports and community guide for November 26 - December 2, 2007.
This week the Human Rights Arts and Film Festival begins, ABC 774 presents Day of Love at Fed Square, Maribyrnong's biennial Big West Festival continues, and help support the Royal Children's Hospital with a concert by Melbourne Sinfonia. There's a taste of Mexico with the Hola Mexico Film Festival and cinema fans are also treated to the ongoing Festival of Jewish Cinema.
And get a head start on Christmas and the new year celebrations with a New Year's Eve Guide!
There is NBL and sport details, special dining offers and info on upcoming events and highlights in beautiful Melbourne, so read on and enjoy!
Subscribe to OnlyMelbourne Newsletter
- Get your copy of What's On this Week!
Major Events Guide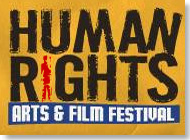 The Human Rights Arts and Film Festival
, running from November 29 to December 15, features 4 days of award-winning films and discussion salons exploring the weird and wonderful world of human rights, as well as a 2-week art exhibition. Inspired by similar festivals held in New York, London and Johannesburg, the first-ever Australian Human Rights Arts and Film Festival is about to take off in Melbourne!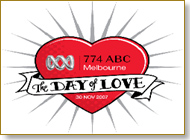 Day Of Love
- Come and hug
Juan Mann
from the 'Free Hugs' campaign and join
774 ABC
on Friday, November 30th at Federation Square for a whole Day Of Love! Presented by 774 ABC, The Day of Love is all about giving - but it's not about money. Sometimes the smallest act of kindness can make the biggest difference to someone else. Come down to Federation Square to find out what you can do to share the love!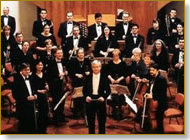 The Melbourne Sinfonia
, one of Melbourne's best non-professional symphony orchestras and the resident orchestra of the Royal Children's Hospital, will be performing this Friday at Melba Hall. The orchestra will be performing Rossini Thieving Magpie Overture, Nielsen Flute Concerto and Dvorak Symphony No.5, by booking tickets for the concert you will be supporting the
Royal Children's Hospital
.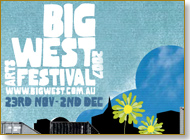 The Big West Festival
is a biennial arts and cultural festival that runs over 10 days with special attractions and performances taking place throughout the West Melbourne suburbs of Maribyrnong. The Festival runs until December 2, with highlights including a series of contemporary art, multicultural and community events designed to reflect, engage, energise and excite those participating in or attending the Festival.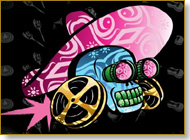 The Hola Mexico Film Festival
is currently running for it's second year at the Palace Westgarth in Northcote, offering special screenings until November 28. With something for everyone, the festival features everything from comedies to documentaries, with all films selected from this years Guadalajara Film Festival and the Mexico City Film Festival to ensure you see the newest and best films.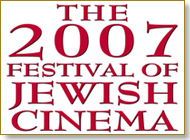 The 2007 Festival of Jewish Cinema
is now running at
ACMI
, showcasing contemporary films from around the world on Jewish themes. Featuring a stunning collection of films, the festival includes screenings of newly restored archive prints, once thought lost to cinema audiences. These little-known Yiddish classics represent a hitherto forgotten chapter in world cinema. The Festival runs until November 28.
Also on this Week..
Hardlines Reading Program - Melbourne Theatre Company presents its finest..

More Details in ARTS & THEATRE...

New Year's Eve in Melbourne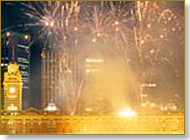 New Year's Eve
- Don't get out when the biggest night of the year hits Melbourne! For everything you need to know about celebrating the New Year have a look at the following..
New Year's Eve Dining Specials
Exhibitions - Art | Festival | Show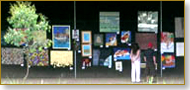 Art at Burnley Harbour
, held this weekend on the North Bank of Yarra River, is Melbourne's unique outdoor and undercover art exhibition. Organised by the Contemporary Art Society of Victoria this year's exhibition will feature over 450 artworks and a cafe!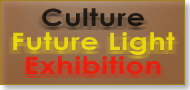 Culture Future Light
is the the inaugural external exhibition of the Chisholm Institute's Indigenous Programs & Services. Held at the Drum Theatre in Dandenong Town Hall from November 27 to December 6, it includes work by 2007's
Lin Onus Award
winner.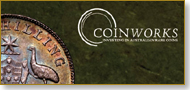 Dollars & Dumps
, presented by
Coinworks
, is your chance to see Australia's first coin, the
1788 Holey Dollar
, and the famous
Proof 1930 Penny
, now valued at one million dollars! They will be will be on display with other rare coins for four days only from November 27.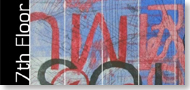 Seventh Floor
is an exhibition of major works by
Council of Adult Education
Diploma students. Featuring paintings, prints, sculpture and works on paper.
It begins November 27 at Abbotsford Convent.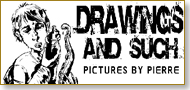 Drawings And Such By Pierre
is an exhibition held at Brunswick's 696 gallery. An amazingly talented illustrator, Pierre will transform 696's second room into a world of sketches and imagination. The exhibition will be open until December 5.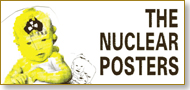 The Nuclear Poster Exhibition
invites you to step up and celebrate creative dissent with an exhibition of provocative and affecting political posters, all of which were chosen for Breakdown Press' 3rd Poster Series, debating Australia's role in the nuclear cycle.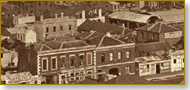 History Begins at Home
is the current exhibition on show at the
Royal Historic Society of Victoria
. Illustrating the history of the area around the Society's building in A'Beckett Street, the exhibition is drawn from the Society's rich collection of maps, photos and drawings.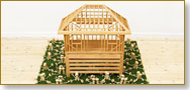 Artefact
is an exhibition in which thirteen contemporary artists have woven small-scale works through historical artefacts, putting a new twist on the traditional forms of display at City Museum's Making Melbourne Galleries.
See what's on @
Melbourne Convention and Exhibition Centre
this week!
Arts & Theatre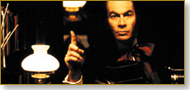 A Large Attendance in the Antechamber
Take the stairs to the Tower Theatre and step inside the cultured and cluttered study of Sir Francis Galton.
The play runs until December 9 at Malthouse Theatre.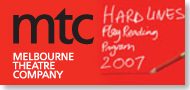 The Hard Lines Reading Program
, held on November 27 & 28, will present selections of four plays showcasing the work of four Melbourne Theatre Company affiliate writers. This year's program will be performed at VCA's Grant Street theatre.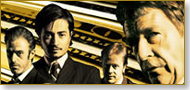 Glengarry Glen Ross
, the award-winning comedy by David Mamet, will be performed at Chapel Off Chapel from November 29 to December 16. Presented by Human Sacrifice Theatre, the play is renowned for its colourful language as much for its compelling drama.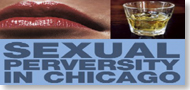 Sexual Perversity in Chicago
is another play by
David Mamet
which begins this week at The Toff In Town, with performances running until December 5. One of American theatre's most provocative and controversial comedies, centres around '70's swinging singles scene.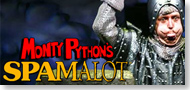 Monty Python's SPAMALOT
, the smash hit Broadway and West End musical, has finally hit Melbourne, playing at Her Majesty's Theatre. Directed by
Mike Nichols
, the play is based on one of the Pythons' best-loved films,
Monty Python and the Holy Grail
.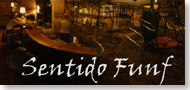 Sentido Funf
offer two entertaining performances in November with
Both Sides of the Bar
- a comical love triangle with a twist, and
The Fellatio Monologues
- a performance that is both amusing and confronting as it explores the differences between men and woman.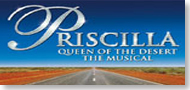 Priscilla, Queen of the Desert
, based on the popular Oscar-winning film, the play is fun, daring, over-the-top and unforgettable! Experience the beauty of the outback on stage with over 20 full-scale production numbers that will take your breath away!
Entertainment & Nightlife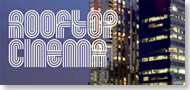 The Rooftop Cinema
at Curtin House flickers into action during Summer, with films screening Tuesday to Sunday. Enjoy the night lights, classic cinema and the rooftop bar! This week's program includes the hit film
Lost in Translation
, screening this Saturday.
For Rooftop Cinema's Full Program Visit Here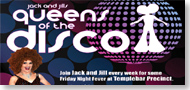 Queens of the Disco
- Join Jackie Stevens, Jillette Jones and DJ Claire with the Hair every Friday night at Collingwood's
Temple Bar Precinct
for The Jack and Jill Drag Show as the girls take to the stage as only drag queens can!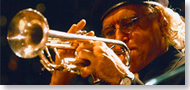 The John Montesante Quintet
brings a hint of New York Be-Bop to town, offering timeless Jazz Standards and improvisations by some of Melbourne's finest Jazz players. They perform every Thursday at
The Commune Cafe Bar
and every Friday at
Commuters Cafe Bar
.
Live Music Guide Melbourne Venues and Gig guide.
Competitions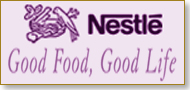 WIN $6,000 with Nestle
- By taking part in the
Nestle Lifestyle Survey
you not only go in the draw for $5,000 plus an extra $1,000, but you also recieve their online magazine,
PLENTY!
- full of yummy recipes, competitions and more!
Competition Ends December 21st 2007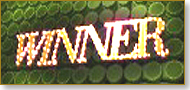 $12,000 Cash Bonanza!
Here's your chance to share in a $12,000 CASH BONANZA, courtesy of Financial Services Online! Apply free online for any comparative quote & you automatically qualify for free entry into their monthly prize draw of $1,000!
For More Competitions Visit Here
Dining & Drink
Special New Year's Dining Offers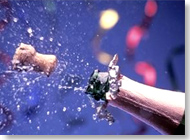 Menulog
is the easiest way to avoid the New Year's Rush & book a table at one of Melbourne's many splendid restaurants! There are many Melbourne restaurants that are currently offering special deals for New Year's Eve so you can save money and have a great night out in Melbourne! Restaurants found at Menulog offer everything from New Year's special menus, a la carte banquets, and more!
Visit here for BOOKING DETAILS @ Menulog
Wining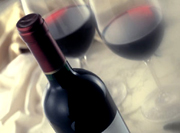 Cleanskins.com
sell premium Australian wines direct to the public at up to 50% off retail prices, offering Free Home Delivery and a 100% Money Back Guarantee.
Perfect for all lovers of wine, their impressive range of wines and service were recommended on Channel 7's
Today Tonight
and Channel 9's
A Current Affair
.
Dining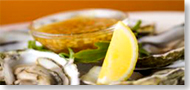 Bistro 1
is one of Melbourne's most desirable dining destinations. With superb French and Italian cuisine and a national award winning wine list, the warm lamp lighting and attentive service create a special feeling for couples in the mood for romance.
Special Dining Offer
Melbourne offers a splendid range of food styles to enjoy. Here are just a few classic food styles to choose from..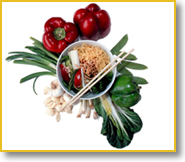 For more restaurants...
Check out
onlyMelbourne's Restaurant Directory
Or you can
View & Book a Table @ MenuLog
Dining In
Menulog Home Delivery
is a great chance to eat fine cuisine at home! With over 300 of the best restaurants on offer, you're sure to find something to suit any taste or occasion. To find fast and easy delivery in your area,
Visit Here
.
Sporting Events
Cricket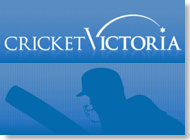 Ford Ranger Cup - VIC vs NSW
Wed November 28 - MCG
Tickets available at gate on match day.
(Broadcast live on Foxtel)
Pura Cup Match - VIC vs NSW
Fri November 30 - MCG
Tickets available at gate on match day.
Markets, Fetes and Fairs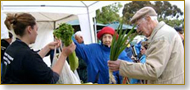 The Kingston Farmers Market
is held on the first Saturday of each month at
Sir William Fry Reserve
. With stalls offering breads, cheeses, meats, dips, vegies, pasta and more, the $2 entrance donation goes towards Chelsea Rotary community charities.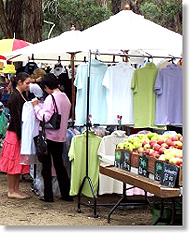 Shake off those winter blues and
Spring
along to one of Melbourne's many excellent markets, fetes and fairs this weekend for a bargain!
An increasing number of food and produce markets including wine are always popping up around the suburbs. And don't forget garage sales!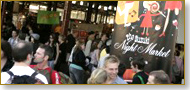 The Suzuki Night Market
returns this week at
Queen Victoria Market
, beginning Wednesday night and running weekly through to February. Now a summer tradition, the Suzuki Night Market offers a great mix of unusual products, great food and atmosphere!
Queen Victoria Market this week:
Sam and the Circle Cycle
Sometimes gentle and tranquil, sometimes wild and raw. But what shines through is the strength of Sam Fletcher's songs; freshness and originality. Lyrically abstract, the lines created are inspired from a liquid world of sun, sand and surf.

Within the sound lies mystery and depth fusing elements of rock, jazz, blues, western and beyond with light warm overtones. Performing this Sunday at the Queen Street Marquee - 12 noon to 2pm
Melbourne For Kids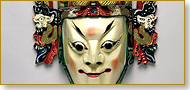 Masks of China
at the Immigration Museum features handmade masks from China, some which are over 200 years old. With free entry for children the exhibition includes fun kids activity trail with the chance to sketch and colour-in their own mask!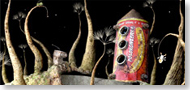 The Independent Games Festival Exhibition
is an interactive showcase of selected winners and nominees of the Independent Games Festival. The exhibition features a stunning selection of work such as
Samarost 2
(pictured).
Family Tours
Puffing Billy Tour
- take a tour the whole family can enjoy with a ride on Puffing Billy, Australia's best-loved steam train! Winding its way through lush ferns and towering timbers, this fantastic tour offers may treats, including wine tasting for the adults and also a trip to Healesville Sanctuary that kids will love!
Circus Shows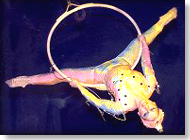 Circus Royale
is a totally professional traditional circus staged in a luxury tent featuring International circus stars.
Performances will begin November 29 in Bacchus Marsh at Clifton Park Estate - Located on corner of Clifton Drive & Gisborne Road.
What's On for November
|
What's On for December
Community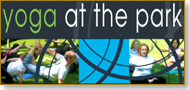 Yoga at the Park
is an initiative of The Health and Yoga Council of Australia, presenting Yoga classes in some of Victoria's most beautiful parks and gardens. Set in a relaxed environment, classes are designed to suit many age groups and levels of experience.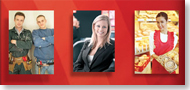 The Partnerships for World Graduates Conference
, beginning November 28 at Sofitel Melbourne, aims to bring together academia, industry and community to look at how the demands of our globalising society can be met preparing world graduates for the future.
You Can Help
There are many social causes that are relevant to people from all walks of life, many of which rely on public support to better the community or assist those who are less fortunate. This week we ask you to consider the following..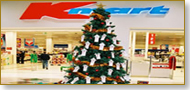 The Kmart Wishing Tree Appeal
is Australia's largest Christmas gift appeal. The Wishing Tree supports some of Australia's largest welfare organisations and Trees can be found nationally in Kmart stores, with gifts collected up until Christmas Eve.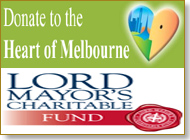 The Heart of Melbourne Appeal
is the annual
Lord Mayor's Charitable Fund
appeal to support charities providing essentials such as accommodation, food and clothing for people who are homeless.
23,000 people are homeless in Victoria every night
14,000 of them in metropolitan Melbourne
For more information on how you can help
Visit Here
OnlyMelbourne Welcomes..
Advertising
your Business or Event at OnlyMelbourne is not only easy, but best of all it's
FREE!!
-
Get Listed..
- don't forget to tell your friends!
Each week we highlight five of the latest additions to OnlyMelbourne's ever growing guide to services, businesses and information sites for your community.
This week we suggest the following:
View More of the Latest Listings at OnlyMelbourne!
To find out how
you
can join Melbourne's largest online community
Visit Here!
Puzzles
Anagram-orama!
We've rearranged the letters of three of the attractions featured in this week's newsletter.. See if you can figure them out!
Take A Hog Party


ASIO Mole In Fern Bun


Flesh On Voter
Answers in
Next Week's Newsletter...
Spot The Difference
There are 5 Differences between these two pictures of Melbourne's Scienceworks Museum located in Spotswood... See if you can spot them!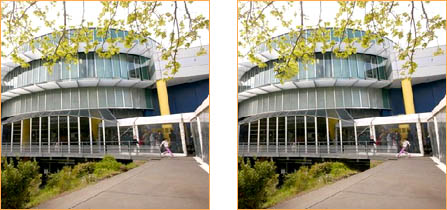 Answers in
Next Week's Newsletter
Last Week's Answers
Anagram-orama!
Vaults Naming Fame - Manna Gum Festival
Nay Hammy Plots Stop Not - Monty Python's Spamalot
I Go Dodgy Tuba - Big Dog Day Out
Spot The Difference
Here are the 5 Differences in last week's picture of Melbourne's
Federation Bells
found at Birrarung Marr..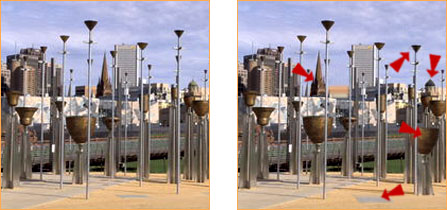 Newsletter | #046 | What's On this Week [Last Week]
Melbourne Trivia
A Taxing Trivia Titbit
Melbourne was the home of the Australian parliament for 26 years. The opening of the parliament was held at the Royal Exhibition Building in Carlton Gardens in May 1901.
After the opening, the federal parliament met in Spring Street and the Victorian State Parliament moved into the Exhibition Building. This continued until the parliament moved to its new home in Canberra in 1927.
Read more about Government
|
Read Melbourne Trivia...
❊ Address & Contact ❊
⊜ Newsletter | #047 | What's On this Week Melbourne |
Map
❊ Web Links ❊
→
Newsletter | #047 | What's On this Week
→
Subscribe to OnlyMelbourne - Get your copy of What's On this Week!
→
List Your Business or Event - It's FREE!
→
What's On In Melbourne in November
→
What's On In Melbourne in December
→
What's On In Melbourne - New Year's Eve
→
New Year's Eve Planning Guide
→
Melbourne for Children | Kids
→
Competitions | Fun & Games
→
onlyMelbourne Newsletters Archive
→
Newsletter | #046 | What's On this Week [Last Week]
→
Disclaimer
: Check with the venue before making plans
...
Trending HOT

Drive-In Movie Club
Drive-In Immersive Cinema Nights Are Coming to Melbourne Put together by our friends at Hot Tub Cinema, a string of family-friendly, social distancing-safe, drive-in ..

Things to see, hear & do this weekend
Make the most of your weekend in Melbourne with these fabulous events. No city does it better than Melbourne, so get out and discover the very best shows, festivals, ..
---
Update Page