Newsletter | #026 | What's On this Week

Welcome to this week's
OnlyMelbourne
newsletter guide to Melbourne events, exhibitions, sports and community - July 2 - July 8, 2007.
This Week.. the Gasworks Cabaret Festival, the Melbourne Design Festival, Winter Wonderland at Docklands, and be sure to check out our School Holiday Guide featuring Free Events at shopping centres, Exhibitions & Theatre for kids, and much more to entertain the kids!
We also have AFL match details and much more info on many upcoming events and highlights in beautiful Melbourne, so read on and enjoy!
Subscribe to OnlyMelbourne
- Get your copy of What's On this Week!
Finding Nemo Competition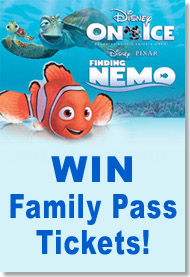 Finding Nemo dives down under!
You all loved the movie, and now's your chance to see Nemo and friends live on ice, when Disney On Ice presents Disney/Pixar's
Finding Nemo!
We recently offered a family pass of four tickets to give-away for the Melbourne show on Friday 6th July at 7pm courtesy of Optus.
Competition Closed
Winner (see bottom of page)
Many people wrote in to tell us in 20 words their favourite character in the film Finding Nemo. Last entry was taken on 30th June 2007. Winner announced at bottom of this page.
Visit Here for More Details & Tour Dates
School Holiday Guide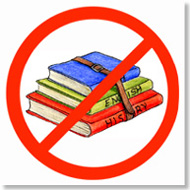 School Holidays
begin this week when the school term ends on Friday, so it's time to put the books away and start having fun!
Highlighting the best events and exhibitions on offer for the young and young at heart, our guide will help you find perfect ways to enjoy the holidays with events, tours and holiday care programs.. all in marvellous Melbourne!
Visit here for School Holidays Guide
Major Events Guide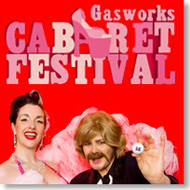 Gasworks Cabaret Festival
begins July 4, presenting 4 nights of music, dance, sideshow and burlesque at Gasworks Arts Park.
With several performers appearing during the festival until July 7, the Festival also includes nightly performances by ReWorks: Altered Music Theatre, boasting songs from a diverse range of musicals including
Wicked, West Side Story, Les Miserables
and
Rent
for musical theatre lovers who crave a little variation!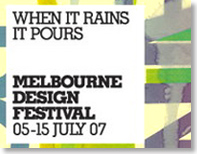 Melbourne Design Festival
is a Ten Day Celebration of Design, taking place between July 5 and July 15. Presented by the National Design Centre, over 50 events will take place across all disciplines of design.
The Festival features many events from exhibitions to forums, workshops to design tours and many other events including the hugely popular, Melbourne Design Market on Sunday.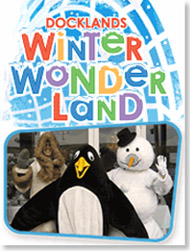 Docklands Winter Wonderland
is back in 2007 to bring ice skating, snow and family fun to the city throughout the winter school holidays!
A highlight of the holidays, this winter extravaganza will run until Sunday 15 July. The Winter Wonderland will be brought to life within the specially themed white marquee, The Snow Dome at Waterfront City.
Winter Wonderland will feature a large ice-skating rink and a host of wintry themed activities.
With entertainment, surprises and fun for all the family, the Docklands Winter Wonderland is the perfect winter school holidays outing!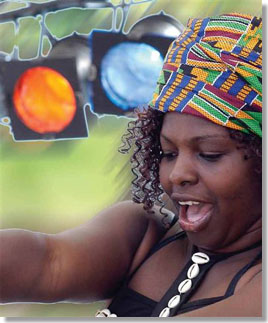 Emerge Festival
continues this week, celebrating Victoria's many diverse refugee and emerging cultures in a series of exciting events around Melbourne.
With shows running up until July 22, this dynamic arts festival commemorates the United Nations World Refugee Day and this year will officially launch Refugee Week in Victoria this Sunday.
Showcasing cultures from Africa to the Far East, the traditional to the contemporary, music, dance, theatre, visual arts, cultural foods, crafts and ceremonies - the Emerge Festival has something for everyone!
National Ride To Work Day
takes place in October, but this month's your chance to win a double pass for a
5-day Grape Escapade - Taste of the Hunter Valley
cycling holiday!
With over 2500 workplaces already registered to host their own breakfasts after the ride, make sure YOUR workplace shares in the fun!
Register by
31 July
to be part of Australia's biggest active workplace event
and
go into the Prize Draw!
Giant Sky Wheel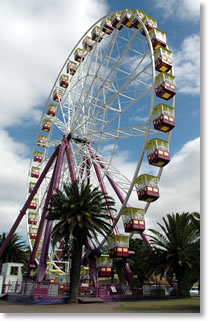 The Giant Sky Wheel
at Birrarung Marr offers stunning panoramic views of Melbourne's city that are simply breathtaking!
The Giant Sky Wheel offers a view that just shouldn't be missed.
Come ride the largest travelling ferris wheel in the southern hemisphere at Birrarung Marr from 11th April to 7th October 2007.
Birrarung Marr is located adjacent to Federation Square easily accessed from Swanston Street and Flinders Street.
Read more about
Giant Sky Wheel...
Melbourne Accommodation
Melbourne has a splendid range of hotels on offer, perfect for those visiting Melbourne for special events, a show or that special luxurious weekend away from the home!
OnlyMelbourne recommends the following:
Hotel Sophia is a very stylish new 49 room boutique hotel conveniently located in the heart of Melbourne.

It is the ideal choice for the price conscious traveller who desires modern and comfortable surrounds. Hotel Sofia is set in a central city location, close to all the latest events!
Also on this Week..
School Holiday Program - See what's happening at Gasworks these holidays!

More Details in FOR MELBOURNE KIDS..


Sacred Soccer Tournament - Soccer fundraiser for Sacred Heart Mission..
More Details in SPORTS..
Exhibitions - Art | Festival | Show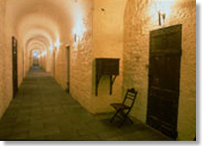 Spooks: Stories Of Haunted Melbourne
is an exhibition at City Museum at Old Treasury, beginning July 4.
Presenting documentary evidence of ghosts, the exhibition combines contemporary art and historical artefacts to bring to life Melbourne's supernatural heritage in an ethereal shroud of mystery!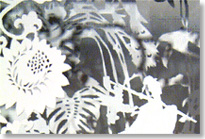 Winter Garden @ Fed Square
- Escape the dreary weather and enter into a winter garden wonder world at the Atrium.
Created by artist, Emma van Leest, Winter Garden is a three dimensional installation of massive proportions, on display until August 21.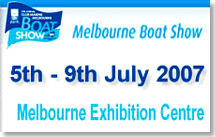 The Melbourne Boat Show
is on again this year at the Melbourne Exhibition Centre from July 5 to 9.
Helmed ably by the larger-than-life Coxy of
Coxy's Big Break
fame, this year's Boat Show promises to be bigger, better and more interactive than ever before with over 120 exhibitors!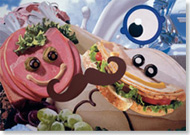 The Guggenheim Collection: 1940s to Now
is the long-awaited exhibition in the NGV's Melbourne Winter Masterpieces series, on show till October 7.
This remarkable exhibition features iconic artworks from renowned artists such as Willem de Kooning, Roy Lichtenstein, Gilbert & George, and Jeff Koons with his work,
Sandwiches
(pictured).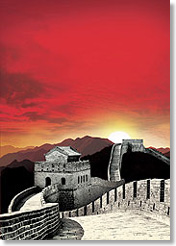 Great Wall of China Exhibition
One of the world's great wonders is now a major international exhibition. The epic story of the Great Wall of China comes to life through an extraordinary collection of treasures never before seen outside China.
National treasures including majestic robes, the armour of emperors and ancient warriors' weapons all tell a 2,000 year old story - the building of the walls across China.
Breathtaking 12 metre wide panoramas create an immersive experience of the Great Wall, snaking its way across China, from remote deserts to the sea.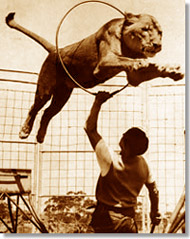 The Circus Diaries
is a photographic exhibition that celebrates the living tradition of Australian family circuses.
Telling the history with a series of portraits - old and new - the exhibition also features family movies, oral histories and tales of life on the circus road.
The exhibition is an intimate portrait of the many people and families who have contributed to circus tradition in Australia over the past 170 years.
Now showing at The George Adams Gallery, Arts Centre, until July 15.
Arts & Theatre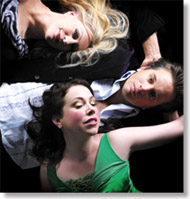 Sleeping Beauty
is a performance where goth-punk meets classical elegance while gospel collides with glam. Beginning July 6 at the Malthouse's Merlyn Theatre, Sleeping Beauty delivers the power and the passion of the great song-writers of our time, including Nick Cave, Elvis Costello and David Bowie.
Sleeping Beauty is a blood-pulsing, dream-scouring take on one of the great stories of our collective consciousness where fear and desire are as interchangeable as twin blades.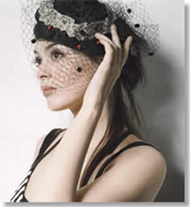 So French So Chic
features two of France's most successful artists,
Nouvelle Vague
and
Emilie Simon
, as featured on the top selling unofficial soundtrack to the French Film Festival.
Geniuses of reinterpretation, Nouvelle Vague, have achieved worldwide fame for their rearrangements of 80s post-punk tracks.
Featuring percussion, acoustic guitars and sensual feminine voices, the performance on July 6, at Hamer Hall, includes free activities and displays.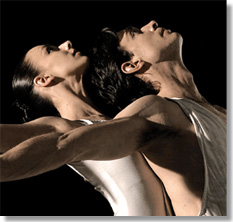 New Romantics
is a lyrical triple bill with all the beauty of classical ballet yet holding a contemporary edge.
The Melbourne performances of New Romantics will finish this week on July 3 at the Arts Centre.
A treat for dance and music lovers alike, New Romantics features wonderful and diverse musical scores by
Stravinsky, Tchaikovsky
and
Pärt
, performed by Orchestra Victoria.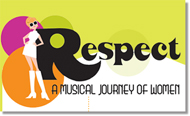 Respect
is an exuberant and funny look at the lives of women, as told through your favourite Top-40 songs.
Starring
Rhonda Burchmore
, Respect is playing at
The Palms
, Crown Casino. Running until July 15, this entertaining show features a stunning array of much loved songs!
Restaurants, Clubs & Bars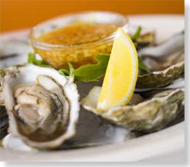 Bistro 1
is one of Melbourne's most desirable dining destinations. Conveniently located in the heart of the city's financial and theatre district. The warm lamp lighting and attentive service create a special feeling for couples in the mood for romance.
Bistro 1 offers superb French and Italian cuisine, a national award winning wine list, beautiful surroundings and attentive service, making it so popular with the locals.
Special Dining Offer
Melbourne offers a splendid range of food styles to enjoy. Here are just a few classic food styles to choose from..
For more restaurants...
Check out
onlyMelbourne's Restaurant Directory
Or you can
View & Book a Table @ MenuLog
Sporting Events
AFL - Round 14
Kick off the school holidays with the kids this weekend as Melbourne sees 5 games taking place this weekend in Round 14..
Friday at Telstra Dome
Essendon v Geelong at 7:40 PM

Saturday at The MCG
Collingwood v St Kilda at 2:10 PM
Saturday at Telstra Dome
Western Bulldogs v Port Adelaide at 2:10 PM

Sunday at The MCG
Carlton v Melbourne at 2:10 PM
Sunday at Telstra Dome
Richmond v Kangaroos at 5:10 PM


www.afl.com.au - AFL League


AFL Tour
Aussie Rules Football - Live with a Local Host!
Experience the unique Australian game of football with a local host to explain the rules, bumps and brawls. Your package includes meeting your host near the ground before the match, for a welcome drink.
Your host will explain the rules and involve you in the game using competitions and awarding prizes. You will also receive a show bag of Aussie Rules goodies!
Tour Includes:
Reserved Undercover Seating


Souvenir Program


Footy Record & Club Song Sheets


Aussie Footy Food - Meat Pie and Sauce (with beer or soft drink) at Quarter Time!
Sacred Soccer Tournament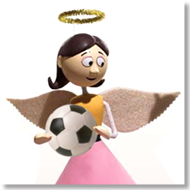 The Sacred Soccer Tournament
, presented by
The Elephant and Wheelbarrow
in St Kilda and the
Sacred Heart Mission
is a kicker of a fundraising event!
Five-a-side teams will play a knockout tournament until there can only be one winning team, the winning team will receive an office party valued at $750.
The event will take place on Sunday 8th July 2007, with all the action kicking off at 12pm at Albert Park Indoor Sports Centre.
Entertainment & Nightlife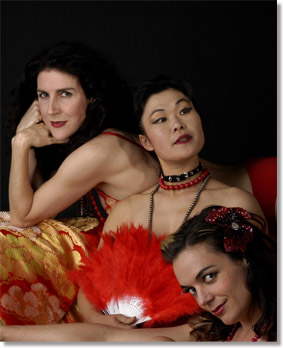 Burlesque Hour MORE!!
is the smash hit sell-out success of festivals everywhere, returning to Melbourne at last! The shows, held at
fortyfivedownstairs
, will continue until July 15.
The multi award winning show is a mind-cracking mixture of shock cabaret, brand new acts, and luminous guest stars!
Internationally acclaimed Queen of Cabaret Bizarre,
Moira Finucane
is joined by burlesque star,
Azaria Universe
and Japanese butoh dancer,
Yumi Umiumare
to shake, stir and shock your sensibilities in a whole new way!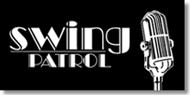 Swing Rave
- Watch Prahran's Chapel Off Chapel come to life this Saturday, as hundreds of dancers let down their hair with a complimentary swing lesson and a live jazz performance by the fabulous Paul Williamson Hammond Combo!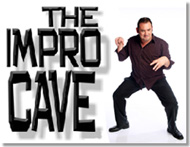 The Impro Cave
is back to light up your Sunday nights with its monstrously funny collection of formats and shows-different every week!
With shows running until August 26, you can eliminate your winter blues every Sunday as Impro Melbourne's indomitable league of improvisers materialise from the shadows to light up the stage!
Live Music Guide Melbourne Venues and Gig guide.
Art & Craft Markets Fetes and Fairs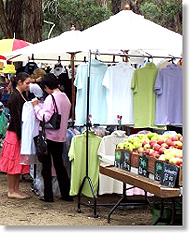 With winter already here and that 'much-needed rain' on the way, be sure to get out to grab a bargain in the sun while you can at one of Melbourne's excellent markets, fetes and fairs.
An increasing number of food and produce markets including wine are always popping up around the suburbs. And don't forget garage sales!
Queen Victoria Market this week:
Jai Larkan - Solo
Hear Jai Larkan from the Wishing Well perform a variety of easy listening contemporary folk numbers. This Sunday 12 - 2 pm.



The Astronauts - Roving Performers
Playful, hilarious and with arms that extend 3 metres - kids will love The Astronauts! This quirky duo will delight crowds with their mime, dance and puppetry antics. This Sunday 11am - 1 pm.
Queen Victoria Market Holiday Events
- Queen Victoria Market will be hosting special activities and events these school holidays, including an Animal Farmyard, art activities, cooking classes for kids and live music!
More Details Here
For Melbourne Kids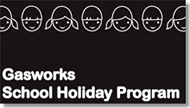 Gasworks School Holiday Program
- Situated in Albert Park, Gasworks offers a range of varied and interesting school holiday programs running from July 2 to July 15. Visit the website to download a brochure of the full program, which includes Photography Classes, Sword Fighting, Badge Making and more!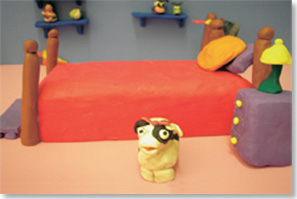 Claymation Workshop @ ACMI
- Do you have you a school-aged Spielberg? Send them to ACMI for an unforgettable hands-on filmmaking experience.
This dynamic claymation program for children, aged 8 - 12, will be held on July 4th and 5th and includes all materials and use of equipment.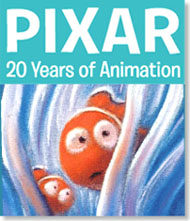 Pixar - 20 Years of Animation
is the international exhibition that takes you behind the scenes of the studio that created
Finding Nemo, Monsters, Inc., Toy Story, Cars
and
The Incredibles
.
Through hundreds of concept sketches, drawings, and sculptures, the fascinating processes behind Pixar's animation art are revealed.
Opening Thursday 28 June at ACMI, this magnificent collection includes iconic artefacts from Pixar's award-winning masterpieces including the upcoming release,
Ratatouille
!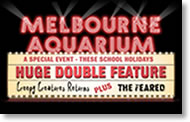 The Feared at Melbourne Aquarium
begins June 30, exposing the most feared creatures of the sea and uncovers which fears are real and which are merely imagined.. With free activities, special presentations, arts & crafts and more, be BRAVE and visit The Feared at Melbourne Aquarium these school holidays!
Family Tours
Puffing Billy Tour
- take a tour the whole family can enjoy with a ride on Puffing Billy, Australia's best-loved steam train!
Winding its way through lush ferns and towering timbers, this fantastic tour includes wine tasting for the adults and also a trip to Healesville Sanctuary!
Circus Shows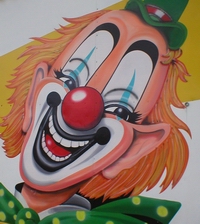 Circus Oz
returns to Melbourne, with performances from June 20 to July 15. They will be performing Under the Big Top at Birrarung Marr, situated near Federation square.
Circus Royale
is an unforgettable 2 hour show featuring high wire walkers, swing trapeze, comedy, acrobats and more!
Circus Royale will be performing from June 27 to July 15 in Airport West at Westfield Shopping Centre, located on Westfield Drive.
For more ideas about what to do this week check out the
What's On for July
.
Community
YMCA Vacation Care Programs
are suitable for Primary School aged children, with 50 locations across the state.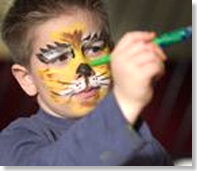 With a commitment to family friendly facilities and programs, you'll be sure to find something to keep everyone happy - and that includes mums and dads!
Activities include films, swimming, water sports, arts and crafts, excursions and sporting activities, all supervised by fully qualified YMCA staff. Costs range from $32 to $44 a day (less with child care rebate benefits), with hours usually from 8am to 6pm.
School Holidays Guide
Shopping Centre Events
- Check out the wide range of activities and free events at a shopping centre near you these School Holidays!
Many shopping centres offer special events ranging from craft workshops for kids to celebrity appearances and live shows, you're sure to find something special these holidays!
OnlyMelbourne Welcomes..
Each week we highlight five of the latest additions to OnlyMelbourne's ever growing guide to services, businesses and information sites for your community.
This week we suggest the following:
View More of the Latest Listings at OnlyMelbourne!
Puzzles
Anagram-orama!
We've rearranged the letters of three of the attractions featured in this week's newsletter.. See if you can figure them out!
Gran Views


Blue Pig Eyes Ant


Had Holy Cool Disguise
Answers in
Next Week's Newsletter...
Spot The Difference
There are 5 Differences between these two pictures of Federation Square... See if you can spot them!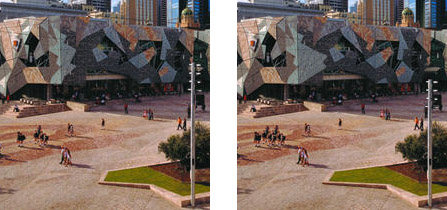 Answers in
Next Week's Newsletter
Last Week's Answers
Anagram-orama!
Cold Blue Pies - Bledisloe Cup
A High Castle - A Slight Ache
I Slim My Toffee - Times of My Life
Melbourne Shuffle
The three Melbourne Venues within the picture were:

Vodafone Arena


Melbourne Sports & Aquatic Centre


Telstra Dome
Newsletter | #025 | What's On this Week [Last Week]
Melbourne Trivia
smellbourne
Melbourne has had many names but the one it didn't like was SMELLmellbourne.
Read Melbourne Trivia...
Finding Nemo Winner!
Thank you for all the marvellous entries...
Without doubt, the most loved character was Dory...
:: My favourite is Dory, I loved her, I laughed so much how she always forgot who she met and things. She was a nice character.
:: My favourite character in 'Finding Nemo' is Dory because like chocolate, she's sweet, a bit nutty and everybody loves her!
:: I absolutely adore, er, what's her name? That frightfully forgetful fish, um, in the story, oh dear, yes...it's Dory!
We received nominations for Nemo, Marlin (Dad) and even Bruce (shark)..
A late run of entries showed Crush (turtle) was also very popular..
Congratulations, the winning entry goes to...
Ally Falconer
Starfish is my favourite character. He saved the day by telling Nemo how to get out of the bad place.
❊ Address & Contact ❊
⊜ Newsletter | #026 | What's On this Week Melbourne |
Map
❊ Web Links ❊
→
Newsletter | #026 | What's On this Week
→
What's On In Melbourne in July
→
onlyMelbourne School Holiday Guide
→
Melbourne for Children | Kids
→
onlyMelbourne Newsletters Archive
→
Newsletter | #025 | What's On this Week [Last Week]
→
Subscribe to OnlyMelbourne - Get your copy of What's On this Week!
❊ COVID-19 Notice ❊
Many locations have gone into lockdown as the state takes action to stop the spread of the deadly coronavirus (COVID-19).
→
Disclaimer
: Check with the operator before making plans
...
Trending HOT

Drive-In Movie Club
Drive-In Immersive Cinema Nights Are Coming to Melbourne Put together by our friends at Hot Tub Cinema, a string of family-friendly, social distancing-safe, drive-in ..

Things to see, hear & do this weekend
Make the most of your weekend in Melbourne with these fabulous events. No city does it better than Melbourne, so get out and discover the very best shows, festivals, ..
---
Update Page