Newsletter | #024 | What's On this Week

Welcome to the
OnlyMelbourne
Newsletter & Guide to Melbourne Events, Exhibitions, Sports and Community - June 18 - June 24, 2007.
This Week.. Melbourne Storm celebrates 10 years, the Melbourne International Animation Festival begins, and don't miss out on our Finding Nemo - Disney on Ice competition with a Family Pass up for grabs!
We also have AFL match details (all
one
of them!) and much more info on many upcoming events and highlights in beautiful Melbourne, so read on and enjoy!
Finding Nemo Competition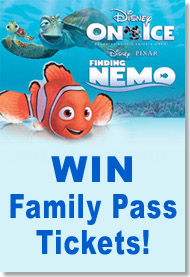 Finding Nemo dives down under!
You all loved the movie, and now's your chance to see Nemo and friends live on ice, when Disney On Ice presents Disney/Pixar's
Finding Nemo!
We have a family pass of four tickets to give-away for the Melbourne show on Friday 6th July at 7pm courtesy of Optus.
How to win
-
Winner (see bottom of page)
Click on the Finding Nemo picture (right > ) and tell us in 20 words your favourite character in the film Finding Nemo? Last entry 30th June 2007. Winner announced on this page on 2nd July 2007.
Visit Here for More Details & Tour Dates
Major Events Guide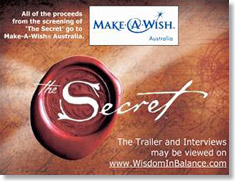 The Secret - Make-A-Wish Fundraiser
- On Friday, 22 June, 7:30pm at the Geelong Performing Arts Centre, there will be a public screening of multi-million dollar cinematic extravaganza The Secret.
100% of all the proceeds will go to Make-A-Wish Australia, bringing magic and joy to children and young people with a life-threatening illness, by granting their most cherished wishes.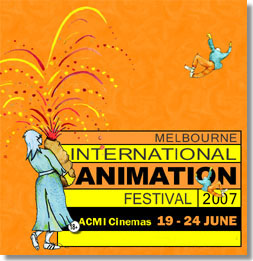 Melbourne International Animation Festival
begins this Tuesday, June 19 and runs until June 24.
Now an annual event, the festival is Australia's largest celebration of animation from all over the world.
With over 300 films on show, the Festival brings the best of the world's animation to the heart of Melbourne, offering an exciting, intriguing, inspiring, and sometimes controversial, thoroughly comprehensive collection of animation!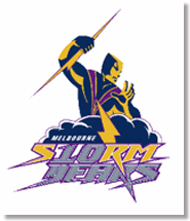 Melbourne Storm 10 Year Commemorative Dinner
Join Melbourne Storm at the Official 10 Year Commemorative Dinner and celebrate Melbourne Storm's triumphant 10 Years in the National Rugby League.
The celebration will pay tribute to Club Legends past and present and guests will witness first hand the highly anticipated announcement of
Storm's Team of the Decade
The Commemorative Dinner will be taking place at The Great Hall, NGV International, on Friday June 22.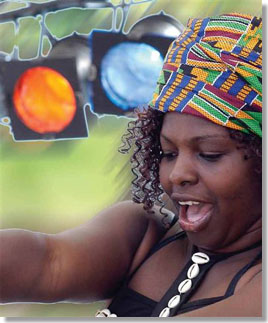 Emerge Festival
continues this week, celebrating Victoria's many diverse refugee and emerging cultures in a series of exciting events around Melbourne.
With shows running up until July 22, this dynamic arts festival commemorates the United Nations World Refugee Day and this year will officially launch Refugee Week in Victoria this Sunday.
From Africa to the Far East, the traditional to the contemporary, music, dance, theatre, visual arts, cultural foods, crafts and ceremonies - there is something for everyone!
Varekai - Cirque du Soleil - Final Week!
Cirque du Soleil ends their tour in Melbourne this week on June 24 at The Oval at Melbourne Park. Their production pays tribute to the nomadic soul, to the spirit and art of the circus tradition.
This is the last week to catch the impressive show so get tickets while you can!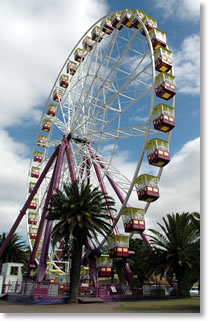 The Giant Sky Wheel
is still open at Birrarung Marr with panoramic views of the city that are simply breathtaking!
With the lights illuminating the skyline at night there is no better way to spend your day or evening than on top of the Giant Sky Wheel.
Situated on the edge of the Yarra River in the gardens of Birrarung Marr, come along and check out the fantastic views of Melbourne Skyline or stroll down during the evening to see the spectacular light show.
With so many fantastic events taking place in Melbourne, the Sky Wheel is the perfect way to end the night!
Accommodation
Melbourne has a splendid range of hotels on offer, perfect for those visiting Melbourne for Special Events, or even just for that special luxurious weekend away from the home!
OnlyMelbourne recommends the following:
Hotel Sophia is a very stylish new 49 room boutique hotel conveniently located in the heart of Melbourne.

It is the ideal choice for the price conscious traveller who desires modern and comfortable surrounds. Hotel Sofia is set in a central city location, close to all the latest events!
Also on this Week..
Alpaca Fest - Free festival for Kids this weekend!


Independent Games Exhibition - Free exhibition at ACMI for kids and big kids at heart!

More Details in FOR MELBOURNE KIDS..


National Social Cohesion Symposium - Addressing social integration..
More Details in COMMUNITY..
Exhibitions - Art | Festival | Show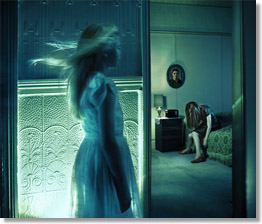 Childhood Fears
is the latest photographic series by
Samantha Everton
, expressing the universalities that span cultural and social divides and connect us all in a common thread of humanity.
In reawakening our perception of these fears, Samantha Everton offers all children a sense of validation with these images that are both hauntingly beautiful and deeply compelling.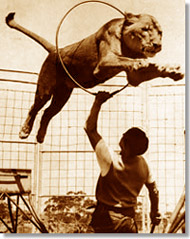 The Circus Diaries
is a photographic exhibition that celebrates the living tradition of Australian family circuses.
Telling the history with a series of portraits - old and new - the exhibition also features family movies, oral histories and tales of life on the circus road.
The exhibition is an intimate portrait of the many people and families who have contributed to circus tradition in Australia over the past 170 years.
Now showing at The George Adams Gallery, Arts Centre, until July 15.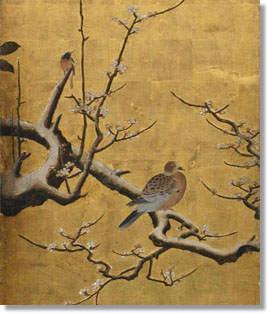 Golden Screens
is an exhibition that presents Japanese screens, dating from the 17th to the 19th century.
The exhibition features screens that are lavishly decorated with colourful paintings, produced from the late sixteenth through the nineteenth centuries
Offering a beautiful glimpse into Japan's rich history, the exhibition is not to be missed.
The exhibition runs until early September at NGV National. Be sure to catch it while you can!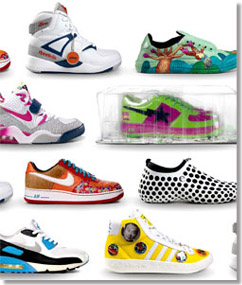 Sneakers - Classics to Customs
explores a number of themes which reflect the evolution of sneakers from functional sportswear to cult fashion.
The exhibition displays over 300 pairs of the most style worthy sneakers, featuring works that have been sourced from private loans, mostly Melbourne and Sydney collectors.
Featuring music and animation, the exhibition also highlights some of the music, dance and sports subcultures that are linked have inspired particular sneaker fads over recent decades.
Arts & Theatre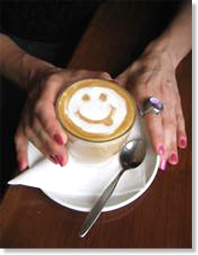 Miss (you) Melbourne
is a comedic tribute to our fine city, from the backyard joys of the outer suburbs to the funky inner-city vibe.
With shows running from June 19 to June 30, Miss (you) Melbourne is an evening of comedy from some of Australia's best known and hottest new female comics.
Comics included in the Miss (you) Melbourne shows include Judith Lucy, Denise Scott, Rachel Berger, Sue-Ann Post, Corrine Grant and many more guests!
If you Love Melbourne and love having a good laugh, this is an evening not to be missed!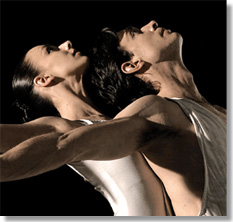 New Romantics
is a lyrical triple bill with all the beauty of classical ballet yet holding a contemporary edge.
The Melbourne season of New Romantics will run at the Arts Centre from June 22 to July 3.
A treat for dance and music lovers alike, New Romantics features wonderful and diverse musical scores by
Stravinsky, Tchaikovsky
and
Pärt
, performed by Orchestra Victoria.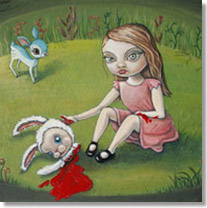 eigenSinn
is the first full-length solo of the young dancer and choreographer Antje Pfundtner.
The title,
eigenSinn
, is a pun on "wilfulness"and "one's own sense/sensuality", based on the The Grimm brothers' tale of The Wilful Child, in which a little girl pays bitterly for insisting on having her own way.
The performance is a metaphor for the desire to experience oneself sensually and to have one's own identity accepted by others.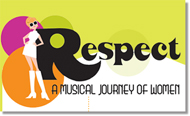 Respect
is an exuberant and funny look at the lives of women, as told through your favourite Top-40 songs.
Starring
Rhonda Burchmore
, Respect is playing at
The Palms
, Crown Casino, until June 24 - an entertaining show with a fabulous, feel-good climax and a stunning array of much loved songs!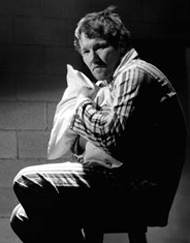 The Pillowman
is the viciously funny and seriously disturbing tale of a writer in an unnamed totalitarian state who is interrogated about the gruesome content of his short stories and their similarities to a number of child-murders occurring in his town.
The play's creator,
Martin McDonagh
has filled theatres around the world, been showered with accolades, and electrified audiences with his cunningly crafted and outrageous tragicomedies.
The Pillowman stars Richard Bligh, Joel Edgerton, Kim Gyngell, Rima Hadchiti, Natasha Herbert, Greg Stone, Dan Wyllie, and is directed By Simon Phillips.
The Archibald Prize
, Australia's oldest, most popular and prestigious art prize, will be on show until July 1st 2007 to the grand art deco
Mural Hall at Myer
on Bourke Street. The exhibition is FREE and open to the public daily during trading hours and visitors have the opportunity to vote for their favourite painting as part of the
Myer People's Choice Award
.
Restaurants, Clubs & Bars
Sapore Ristorante
is situated at the beach end of Fitzroy Street in St.Kilda.
St.Kilda has long been recognised as Melbourne's hot spot for locals and tourists alike whilst being one of the country's most cosmopolitan suburbs with a strong sense of local community.
Striking interiors designed by one of Melbourne's leading architects with awe-inspiring panoramic views across Catani Gardens and St.Kilda beach. Sapore is a fantastic restaurant for your next dining experience.
Special Dining Offer
Melbourne offers a splendid range of food styles to enjoy. Here are just a few classic food styles to choose from..
For more restaurants...
Check out
onlyMelbourne's Restaurant Directory
Or you can
View & Book a Table @ MenuLog
Sporting Events
AFL - Round 12
Melbourne gets only one game this week as Round 12 continues.. But next week we're treated to 4 - so warm your cockles with that thought!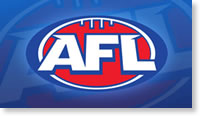 Friday at The MCG
Richmond v Melbourne at 7:40 PM


www.afl.com.au - AFL League


AFL Tour
Aussie Rules Football - Live with a Local Host!
Experience the unique Australian game of football with a local host to explain the rules, bumps and brawls. Your package includes meeting your host near the ground before the match, for a welcome drink.
Your host will explain the rules and involve you in the game using competitions and awarding prizes. You will also receive a show bag of Aussie Rules goodies!
Tour Includes:
Reserved Undercover Seating


Souvenir Program


Footy Record & Club Song Sheets


Aussie Footy Food - Meat Pie and Sauce (with beer or soft drink) at Quarter Time!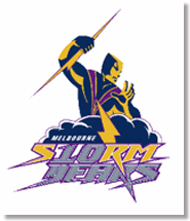 Melbourne Storm Home Game
Melbourne Storm
welcomes your support as they commence their 2007 Premiership campaign! With Minor Premiers honours and a Grand Final appearance behind them, the Storm are looking to take it one step further this season!
Sunday June 24 at Olympic Park
Melbourne Storm vs Dragons - 3pm
Entertainment & Nightlife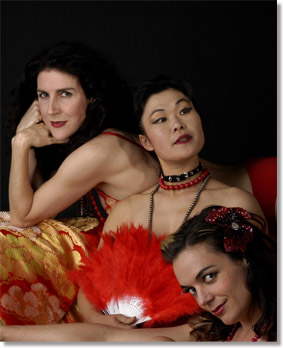 Burlesque Hour MORE!!
is the smash hit sell-out success of festivals everywhere, returning to Melbourne at last! The shows begin June 21 at
fortyfivedownstairs
, and will continue until July 15.
The multi award winning show is a mind-cracking mixture of shock cabaret, brand new acts, and luminous guest stars!
Internationally acclaimed Queen of Cabaret Bizarre,
Moira Finucane
is joined by burlesque star,
Azaria Universe
and Japanese butoh dancer,
Yumi Umiumare
to shake, stir and shock your sensibilities in a whole new way!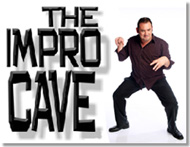 The Impro Cave
returns this week to light up your Sunday nights with its monstrously funny collection of formats and shows-different every week!
Beginning June 17 through to August 26, you can eliminate your winter blues every Sunday as Impro Melbourne's indomitable league of improvisers materialise from the shadows to light up the stage!
Art & Craft Markets Fetes and Fairs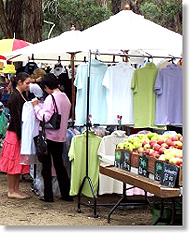 With winter already here and that 'much-needed rain' on the way, be sure to get out to grab a bargain in the sun while you can at one of Melbourne's excellent markets, fetes and fairs.
An increasing number of food and produce markets including wine are always popping up around the suburbs. And don't forget garage sales!
Queen Victoria Market this week:
'Code One' - Victoria Police Band
This six piece band plays every popular style of music from early 50's rock-'n'-roll through to jazz, soul, disco, Motown and current top 40.

Playing everything from the Black Eyed Peas to Santana, James Brown to Tom Jones, Ricky Martin to Stevie Wonder...'Code One' really knows how to rock! This Sunday 12 - 2 pm.
For Melbourne Kids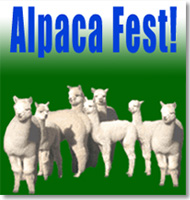 Alpaca Fest
is held in Werribee Park this weekend - June 23 & 24 - featuring more than 200 alpacas from Victoria and interstate on show.
Alpaca Fest provides an opportunity to get up close and personal with an Alpaca judging competition, and demonstrations of felting, spinning and weaving with alpaca wool.
Entry to Alpaca Fest is free - so bring the family along, say 'hello' to these special animals, and find out why they have become so popular!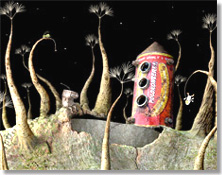 Independent Games Festival Exhibition
- ACMI is currently hosting an exhibition of selected winners and nominees of the Independent Games Festival, the
'Sundance'
Festival of the computer gaming industry.
The exhibition is free and features a stunning and sensational selection of work such as
Samarost 2
(pictured) by Amanita Design who took the prize for best Web-Browser Game.
How to Make a Monster
is an exhibition at Scienceworks Museum that showcases the Art and Technology of Animatronics - mechanical puppetry used in films and theatre.
With creatures on display from creators such as the
John Cox Creature Workshop
(pictured) the exhibition is a delight for children and people of all ages.
Family Tours
Puffing Billy Tour
- take a tour the whole family can enjoy with a ride on Puffing Billy, Australia's best-loved steam train!
Winding its way through lush ferns and towering timbers, this fantastic tour includes wine tasting for the adults and also a trip to Healesville Sanctuary!
Circus Shows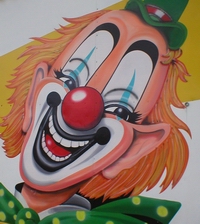 Circus Oz
returns to Melbourne, with performances from June 20 to July 15.
They will be performing Under the Big Top at Birrarung Marr, situated near Federation square.
Circus Royale
is an unforgettable 2 hour show featuring high wire walkers, swing trapeze, comedy, acrobats and more!
Circus Royale will be performing from June 20 to 24 in Deer Park at Station Road, next to Brimbank Central Shopping Centre.
For more ideas about what to do this week check out the
What's On for June
.
Community
Here's a look at what's happening in Melbourne's community this week...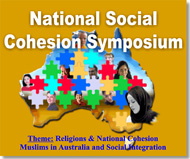 The National Social Cohesion Symposium
, taking place on June 22 at Monash University - Caulfield Campus, addresses important matters regarding our nation and the future of social harmony.
By avoiding ideological differences and stereotyping, the symposium highlights realistic social policies in relation to the integration of Muslims, within the context of social cohesion and intercultural harmony.
OnlyMelbourne Welcomes..
Each week we'll be highlighting five of the latest additions to OnlyMelbourne's ever growing guide to services, businesses and more in your community.
This week we suggest the following:
View More of the Latest Listings at OnlyMelbourne!
Puzzles
Anagram-orama!
We've rearranged the letters of three of the attractions featured in this week's newsletter.. See if you can figure them out!
Seen In Gin


Heard Of His Cold


Face Pa Last
Answers in
Next Week's Newsletter...
Melbourne Shuffle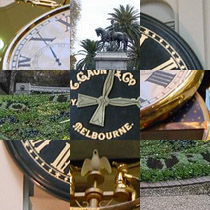 There are 3 overlaying pictures of well-known Melbourne Clocks here, but parts of each picture have been removed.
Match the pieces and see if you can guess what the 3 Clocks are...
One of them is fairly obvious, but if the other's leave you
standing around
, staring blankly, then you're in good company!
Answers in
Next Week's Newsletter
Last Week's Answers
Anagram-orama!
Chair Cries Duties - The Circus Diaries
Fergie Met Slave - Emerge Festival
Proactive Hem - The Impro Cave
Melbourne Shuffle
The three Melbourne Buildings within the picture were:

St Kilda Pier Kiosk


Yarra Footbridge


Port Melbourne Lighthouse
Newsletter | #023 | What's On this Week [Last Week]
Finding Nemo Winner
Thank you for all the marvellous entries...
Without doubt, the most loved character was Dory...
:: My favourite is Dory, I loved her, I laughed so much how she always forgot who she met and things. She was a nice character.
:: My favourite character in 'Finding Nemo' is Dory because like chocolate, she's sweet, a bit nutty and everybody loves her!
:: I absolutely adore, er, what's her name? That frightfully forgetful fish, um, in the story, oh dear, yes...it's Dory!
We received nominations for Nemo, Marlin (Dad) and even Bruce (shark)..
A late run of entries showed Crush (turtle) was also very popular..
Congratulations, the winning entry goes to... Ally Falconer
Starfish is my favourite character. He saved the day by telling Nemo how to get out of the bad place.
❊ Address & Contact ❊
⊜ Newsletter | #024 | What's On this Week Melbourne |
Map
❊ Web Links ❊
→
Newsletter | #024 | What's On this Week
→
What's On In Melbourne in June
→
Buy Tickets for Concerts and Shows at Ticketmaster
→
Melbourne for Children | Kids
→
OnlyMelbourne Newsletters
→
Newsletter | #023 | What's On this Week [Last Week]
❊ COVID-19 Notice ❊
Many locations have gone into lockdown as the state takes action to stop the spread of the deadly coronavirus (COVID-19).
→
Disclaimer
: Check with the operator before making plans
...
Trending HOT

Drive-In Movie Club
Drive-In Immersive Cinema Nights Are Coming to Melbourne Put together by our friends at Hot Tub Cinema, a string of family-friendly, social distancing-safe, drive-in ..

Things to see, hear & do this weekend
Make the most of your weekend in Melbourne with these fabulous events. No city does it better than Melbourne, so get out and discover the very best shows, festivals, ..
---
Update Page