Newsletter | #023 | What's On this Week

Welcome to the
OnlyMelbourne
Newsletter & Guide to Melbourne Events, Exhibitions, Sports and Community - June 11 - June 17, 2007.
This Week.. The Age Run to the G kicks off on Sunday, the Bayside Film Festival, and don't miss Emerge, a festival that celebrates Melbourne's ever growing diverse culture!
We also have AFL match details (all
one
of them!) and much more info on many upcoming events and highlights in beautiful Melbourne, so read on and enjoy!
Major Events Guide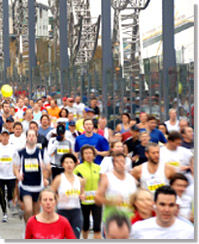 The Age Run to the G
will take place on Sunday 17 June 2007 and is expected to attract more than 12,000 fun run and walk enthusiasts.
Now in its 14th year The Age Run to the G continues to grow and dominate the fun run/walk calendar as one of Australia's largest participation events. This year The Age Run to the G participants have the opportunity to help Oxfam Australia 'Stamp out Poverty.'
Oxfam Australia is the nominated charity for the event and is encouraging all participants to raise vital funds for their project work, supporting people in developing communities around the world.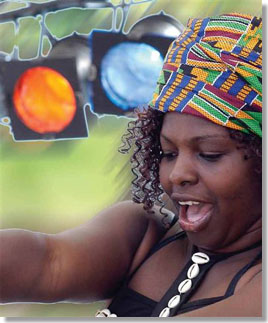 Emerge Festival
begins this Sunday, celebrating Victoria's many diverse refugee and emerging cultures in a series of exciting events around Melbourne.
Running from June 17 until July 22, this dynamic arts festival commemorates the United Nations World Refugee Day and this year will officially launch Refugee Week in Victoria this Sunday.
From Africa to the Far East, the traditional to the contemporary, music, dance, theatre, visual arts, cultural foods, crafts and ceremonies - there is something for everyone!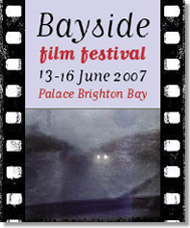 The Bayside Film Festival
begins June 13 at The Palace, Brighton Bay, featuring award winning Australian and International short films, and showcasing work of up and coming filmmakers.
The festival also includes a workshop series featuring writer/director Paul Cox (Innocence, Exile, Man of Flowers) and writer/ actor, Adam Zwar (The Wedge, Wilfred) who give valuable insights into their craft.
The festival puts the spotlight on the Academy Awards in a panel discussion with director/producer Anthony Lucas.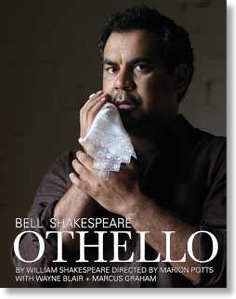 Othello by Bell Shakespeare
is a groundbreaking production, continuing until June 16, which is a powerful and unnerving examination of power, politics and personal tragedy.
Shakespeare's classic tale is a politically poignant story that strikes to our own culture's dark heart of racism and righteous entitlement.
Telling the story of Othello's downfall into suspicion and self-doubt, this well known play is more riveting and relevant than ever in today's climate of racial fear and cultural division.
Varekai - Cirque du Soleil
will be performing in Melbourne until June 24 at The Oval at Melbourne Park.
This production pays tribute to the nomadic soul, to the spirit and art of the circus tradition, and to the infinite passion of those whose quest takes them along the path that leads to Varekai, meaning
Wherever
in the Romany language of the gypsies.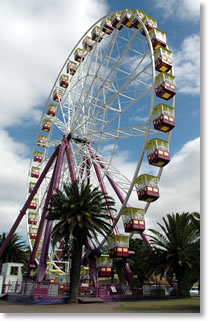 The Giant Sky Wheel
is still open at Birrarung Marr with panoramic views of the city that are simply breathtaking!
With the lights illuminating the skyline at night there is no better way to spend your day or evening than on top of the Giant Sky Wheel.
Situated on the edge of the Yarra River in the gardens of Birrarung Marr, come along and check out the fantastic views of Melbourne Skyline or stroll down during the evening to see the spectacular light show.
With so many fantastic events taking place in Melbourne, the Sky Wheel is the perfect way to end the night!
Accommodation
Melbourne has a splendid range of hotels on offer, perfect for those visiting Melbourne for Special Events, or even just for that special luxurious weekend away from the home!
OnlyMelbourne recommends the following:
Hotel Sophia is a very stylish new 49 room boutique hotel conveniently located in the heart of Melbourne.

It is the ideal choice for the price conscious traveller who desires modern and comfortable surrounds. Hotel Sofia is set in a central city location, close to all the latest events!
Also on this Week..
Queen's Birthday Long Weekend - Some ideas on what to do & see before it's back to business on Tuesday!



Barbie Fairytopia - Free Screening for Kids, last day Monday!


Independent Games Exhibition - Free exhibition at ACMI for kids and big kids at heart!

More Details in FOR MELBOURNE KIDS..


Sustainability Street - Make the most of your community and environment!
More Details in COMMUNITY..
Exhibitions - Art | Festival | Show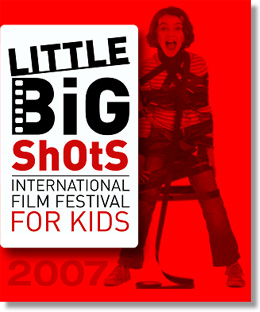 The Little Big Shots Festival
is Australia's major annual and travelling children's film festival.
The Victorian leg of the festival finishes Monday June 11 and will then move to other Victorian venues.
The featured films inspire discussion of world cultures and human values, but are also guaranteed to make kids laugh, whoop, think and create.
So go on, grab some popcorn and make the most of the public holiday by joining in for a juicy bunch of screen adventures for kids before it ends!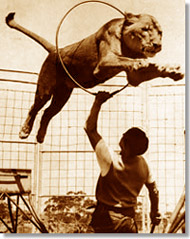 The Circus Diaries
is a photographic exhibition that celebrates the living tradition of Australian family circuses.
Telling the history with a series of portraits - old and new - the exhibition also features family movies, oral histories and tales of life on the circus road.
The exhibition is an intimate portrait of the many people and families who have contributed to circus tradition in Australia over the past 170 years.
Now showing at The George Adams Gallery, Arts Centre, until July 15.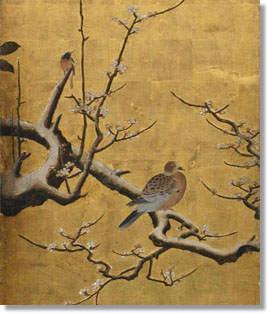 Golden Screens
is an exhibition that presents Japanese screens, dating from the 17th to the 19th century.
The exhibition features screens that are lavishly decorated with colourful paintings, produced from the late sixteenth through the nineteenth centuries
Offering a beautiful glimpse into Japan's rich history, the exhibition is not to be missed.
The exhibition runs until early September at NGV National. Be sure to catch it while you can!
Small Worlds
is an exhibition that shows how the invention of photography in the mid-nineteenth century dramatically altered the ways in which people perceived the world around them.
On display at NGV National until September, the exhibition brings together a range of nineteenth century photographs and albums that document far-ranging travels popularised in the West.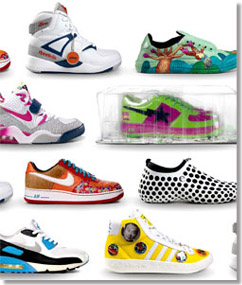 Sneakers - Classics to Customs
explores a number of themes which reflect the evolution of sneakers from functional sportswear to cult fashion.
The exhibition displays over 300 pairs of the most style worthy sneakers. All works are sourced from private loans, mostly Melbourne and Sydney collectors.
Featuring music and animation, the exhibition also highlights some of the music, dance and sports subcultures that are linked have inspired particular sneaker fads over recent decades.
Arts & Theatre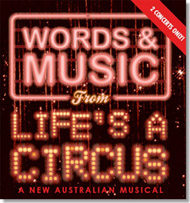 Life's A Circus
returns to Chapel Off Chapel for one night only this Sunday, when Anthony Costanzo and some of Australia's finest musical talent will take you on the ride of your life!
Life's A Circus follows the intricate relationship triangle between three rising stars as they tour the world in an Oriental Circus.
There will be two performances held at 5pm & 8:30pm with all proceeds funding the future workshop of 'Life's A Circus'.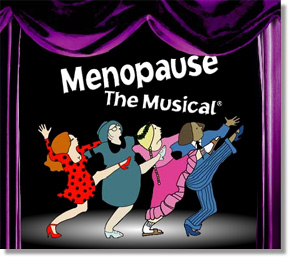 Menopause The Musical
has earned a massive following and long seasons wherever it has opened, from New York to London and now finally Australia!
Featuring songs that everyone grew up with -
The Great Pretender
,
Only You
,
Stand by Your Man
, and more - all sung with gusto and all with their 'new' lyrics, the show offers a mix of comedy, musical parody and the
hot
topic of menopause.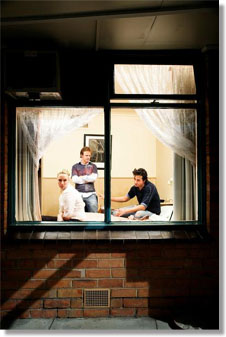 TAPE
, presented by
Human Sacrifice Theatre
at Chapel Off Chapel, is a play that raises many grim questions as its story cleverly unfolds.
Set in a Michigan motel room, Vincent has made the trip to catch up with Jon, an old high school pal he hasn't seen in 10 years.
As the two reminisce about past times, the unresolved issue comes up about Vince's ex-high school girlfriend Amy - who is now a district attorney.
A play about honesty, and the repercussions it brings, TAPE is a dark and compelling tale that examines how the passage of time can distort memories and how no two perceptions of the same event are ever identical.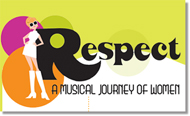 Respect
is an exuberant and funny look at the lives of women, as told through your favourite Top-40 songs.
Starring
Rhonda Burchmore
,
Lucy Durack
,
Belinda Wollaston
and introducing
Elenoa Rokobario
, Respect tells the story of Dodi Calhoun, an ex Broadway star, who has been given the task of producing a musical.
Playing at
The Palms
, Crown Casino, until June 24, Respect is an entertaining show with a fabulous, feel-good climax and a stunning array of much loved songs!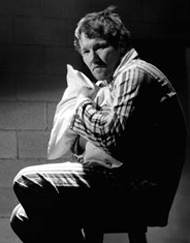 The Pillowman
is the viciously funny and seriously disturbing tale of a writer in an unnamed totalitarian state who is interrogated about the gruesome content of his short stories and their similarities to a number of child-murders occurring in his town.
The play's creator,
Martin McDonagh
has filled theatres around the world, been showered with accolades, and electrified audiences with his cunningly crafted and outrageous tragicomedies.
The Pillowman stars Richard Bligh, Joel Edgerton, Kim Gyngell, Rima Hadchiti, Natasha Herbert, Greg Stone, Dan Wyllie, and is directed By Simon Phillips.
The Archibald Prize
, Australia's oldest, most popular and prestigious art prize, will be on show until July 1st 2007 to the grand art deco
Mural Hall at Myer
on Bourke Street. The exhibition is FREE and open to the public daily during trading hours and visitors have the opportunity to vote for their favourite painting as part of the
Myer People's Choice Award
.
Restaurants, Clubs & Bars
Sapore Ristorante
is situated at the beach end of Fitzroy Street in St.Kilda.
St.Kilda has long been recognised as Melbourne's hot spot for locals and tourists alike whilst being one of the country's most cosmopolitan suburbs with a strong sense of local community.
Striking interiors designed by one of Melbourne's leading architects with awe-inspiring panoramic views across Catani Gardens and St.Kilda beach. Sapore is a fantastic restaurant for your next dining experience.
Special Dining Offer
Melbourne offers a splendid range of food styles to enjoy. Here are just a few classic food styles to choose from..
For more restaurants...
Check out
Only Melbourne's Restaurant Directory
Or you can
View & Book a Table @ MenuLog
Sporting Events
AFL - Round 12
Melbourne gets only one game this week, with another measly one game next week when Round 12 continues..
'Please Sir, can I have some more..?'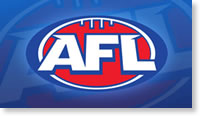 Friday at Telstra Dome
Carlton v Hawthorn at 7:40 PM


www.afl.com.au - AFL League


AFL Tour
Aussie Rules Football - Live with a Local Host!
Experience the unique Australian game of football with a local host to explain the rules, bumps and brawls. Your package includes meeting your host near the ground before the match, for a welcome drink.
Your host will explain the rules and involve you in the game using competitions and awarding prizes. You will also receive a show bag of Aussie Rules goodies!
Tour Includes:
Reserved Undercover Seating


Souvenir Program


Footy Record & Club Song Sheets


Aussie Footy Food - Meat Pie and Sauce (with beer or soft drink) at Quarter Time!
Entertainment & Nightlife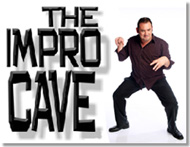 The Impro Cave
returns this week to light up your Sunday nights with its monstrously funny collection of formats and shows-different every week!
Beginning June 17 through to August 26, you can eliminate your winter blues every Sunday as Impro Melbourne's indomitable league of improvisers materialise from the shadows to light up the stage in The Impro Cave!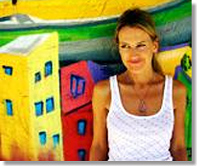 Abby Dobson - Live at Manchester Lane
- On the brink of releasing her first solo album, come see Abby and her brand new band on Wednesday June 13th.
Described by England's
The Independent
as "A mega watt powerful voice which conjures melancholy, romance and sex, seemingly out of the ether", Abby will be performing at 8:30pm.
Art & Craft Markets Fetes and Fairs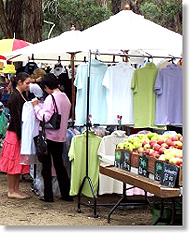 With winter already here and that 'much-needed rain' on the way, be sure to get out to grab a bargain in the sun while you can at one of Melbourne's excellent markets, fetes and fairs.
An increasing number of food and produce markets including wine are always popping up around the suburbs. And don't forget garage sales!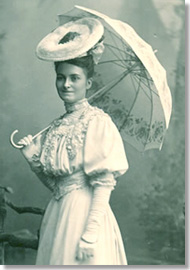 The Way We Wear Fairs
are truly fashionable events, providing a feast of collectable and wearable clothing from 1800 to 1970s and later designer wear.
In June The Way We Wear Melbourne Fairs presents
The Dedicated Follower of Fashion
at Williamstown Town Hall.
The fairs are truly fashionable events, providing a feast of collectable and wearable clothing from 1800 to 1970s and later designer wear.
The fair features fashion parades, the 'Dedicated Follower of Fashion Corner' where you can record your memories or impressions of this fabulous era, and clothing from 200 years of fashion to buy!
Queen Victoria Market this week:
Bossa Negra
This band's repertoire includes styles of samba, fevo, maracatu, forro, Brazilian pop as well as the famous bossa nova...OLE! This Sunday 12 - 2 pm.
For Melbourne Kids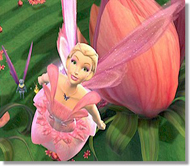 Barbie Fairytopia - Free Screening for Kids!
Ending this Monday, there will be Free Screenings of the movie
Barbie Fairytopia, Magic of the Rainbow
.
Screenings take place at 10:30am and 1pm daily, and will be held outside
Baby Target
at Northland Shopping Centre in Preston. There'll also be magical fairy activities for the children, giveaways, and photo opportunities with Barbie!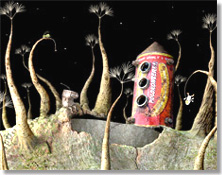 Independent Games Festival Exhibition
- ACMI is currently hosting an exhibition of selected winners and nominees of the Independent Games Festival, the
'Sundance'
Festival of the computer gaming industry.
The exhibition is free and features a stunning and sensational selection of work such as
Samarost 2
(pictured) by Amanita Design who took the prize for best Web-Browser Game.
How to Make a Monster
is an exhibition at Scienceworks Museum that showcases the Art and Technology of Animatronics - mechanical puppetry used in films and theatre.
With remarkable creatures on display from creators such as the
John Cox Creature Workshop
(pictured) the exhibition is a delight for children and people of all ages.
Puffing Billy Tour
- take a tour the whole family can enjoy with a ride on Puffing Billy, Australia's best-loved steam train!
Stroll amongst koalas, kangaroos, platypus, kookaburras, dingoes and more!
Winding its way through lush ferns and towering timbers, this fantastic tour includes wine tasting for the adults and also a trip to Healesville Sanctuary.
Silvers Grand Magic Circus
- As seen on Channel 9 in Celebrity Circus, Silvers Grand Magic Circus is a Melbourne tradition. This week they will be performing in Sunshine, located at 80 Harvester Road.
For more ideas about what to do this week check out the
What's On for June
.
Community
Here's a look at what's happening in Melbourne's community this week...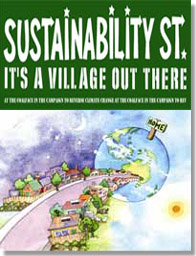 Sustainability Street
is a community program that helps residents create a healthier, safer and more environmentally sustainable place in which to live locally.
To be involved, you only need to be a resident, business or community group located in the City of Melbourne and have the desire to create a better future for your neighbourhood.
The program aims not only to develop environmentally sustainable ideas but create new social links between participants and existing community groups as they work together to benefit their neighbourhood and improve the quality of their local area.
OnlyMelbourne Welcomes..
Each week we'll be highlighting five of the latest additions to OnlyMelbourne's ever growing guide to services, businesses and more in your community.
This week we suggest the following:
View More of the Latest Listings at OnlyMelbourne!
Puzzles
Anagram-orama!
We've rearranged the letters of three of the attractions featured in this week's newsletter.. See if you can figure them out!
Chair Cries Duties


Fergie Met Slave


Proactive Hem
Answers in
Next Week's Newsletter...
Melbourne Shuffle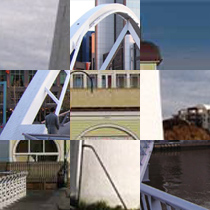 There are 3 overlaying pictures of well-known Melbourne Landmarks here, but parts of each picture have been removed.
Match the pieces and see if you can guess what the 3 Landmarks are... You'd find each one close to water.
If you're
hungry
for one of the answers, try shedding
light
on one of the other answers first!
Answers in
Next Week's Newsletter
Last Week's Answers
Anagram-orama!
Frugal At Potatoes - A Taste of Portugal
Creole Mat - Electroma
Lean Gong Fuse Meter - Rules of Engagement
Melbourne Shuffle
The three Melbourne Buildings within the picture were:

Her Majesty's Theatre


Royal Melbourne Hospital


RMIT (Royal Melbourne Institute of Technology)
Newsletter | #022 | What's On this Week [Last Week]
❊ Address & Contact ❊
⊜ Newsletter | #023 | What's On this Week Melbourne |
Map
❊ Web Links ❊
→
Newsletter | #023 | What's On this Week
→
What's On In Melbourne in June
→
Buy Tickets for Concerts and Shows at Ticketmaster
→
OnlyMelbourne Newsletters
→
Newsletter | #022 | What's On this Week [Last Week]
Trending HOT

Things to see, hear & do this weekend
Make the most of your weekend in Melbourne with these fabulous events. No city does it better than Melbourne, so get out and discover the very best shows, festivals, ..
---
Update Page Request