Newsletter | #022 | What's On this Week

Welcome to the
OnlyMelbourne
Newsletter & Guide to Melbourne Events, Exhibitions, Sports and Community - June 4 - June 10, 2007.
This Week.. The Dalai Lama visits Melbourne, the Mind Body Spirit Festival, and don't miss A Taste of Portugal, a festival that's great for the whole family!
We also have AFL match details and much more info on many upcoming events and highlights in beautiful Melbourne, so read on and enjoy!
Major Events Guide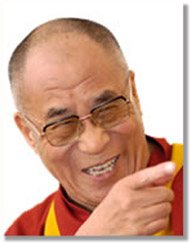 The 14th Dalai Lama
is coming to Australia in June to spread his message of peace and unity, beginning in Melbourne with an appearance at Cartlon's Princes Oark Stadium on Saturday, June 9.
In today's hectic world, his is a voice that speaks out for peace and unity. In a world where power and privilege dominate, the Dalai Lama is a man who is revered for his humility, kindness and wisdom.
Come and hear this Nobel Peace Laureate and great leader of our time at a range of events across the country.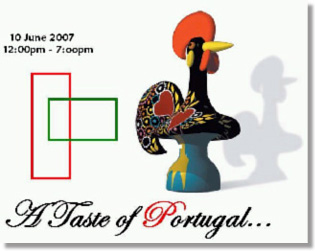 A Taste of Portugal
is a festival taking place on Sunday June 10th, featuring traditional Portuguese food, folk dancing and music, as well as music and dance from East Timor and Brazil.
Held in previous years with great success, this year's festival at Waterfront City is shaping up to be one of the biggest with arts and crafts displays, activities for children, and more!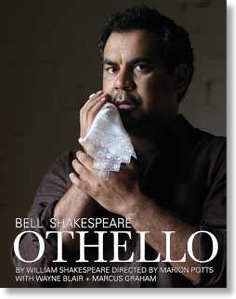 Othello by Bell Shakespeare
is a groundbreaking production, continuing until June 16, which is a powerful and unnerving examination of power, politics and personal tragedy.
Shakespeare's classic tale is a politically poignant story that strikes to our own culture's dark heart of racism and righteous entitlement.
Telling the story of Othello's downfall into suspicion and self-doubt, this well known play is more riveting and relevant than ever in today's climate of racial fear and cultural division.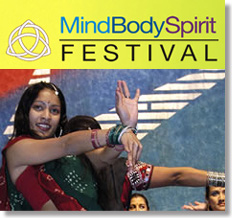 The Mind Body Spirit Festivals
are the original and most successful exhibitions of their kind, bringing together the expertise of best selling authors and leading organisations in the areas of health and well-being.
Taking place this long weekend at the Melbourne Exhibition & Convention Centre, the festival is Australia's longest running and most respected of new age events.
Varekai - Cirque du Soleil
will be performing in Melbourne until June 24 at The Oval at Melbourne Park.
This production pays tribute to the nomadic soul, to the spirit and art of the circus tradition, and to the infinite passion of those whose quest takes them along the path that leads to Varekai, meaning
Wherever
in the Romany language of the gypsies.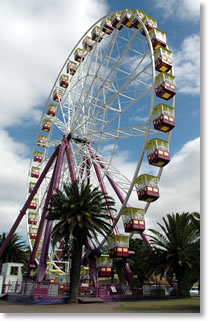 The Giant Sky Wheel
is still open at Birrarung Marr with panoramic views of the city that are simply breathtaking!
With the lights illuminating the skyline at night there is no better way to spend your day or evening than on top of the Giant Sky Wheel.
Situated on the edge of the Yarra River in the gardens of Birrarung Marr, come along and check out the fantastic views of Melbourne Skyline or stroll down during the evening to see the spectacular light show.
With so many fantastic events taking place in Melbourne, the Sky Wheel is the perfect way to end the night!
Accommodation
Melbourne has a splendid range of hotels on offer, perfect for those visiting Melbourne for Special Events, or even just for that special luxurious weekend away from the home!
OnlyMelbourne recommends the following:
Hotel Sophia is a very stylish new 49 room boutique hotel conveniently located in the heart of Melbourne.

It is the ideal choice for the price conscious traveller who desires modern and comfortable surrounds. Hotel Sofia is set in a central city location, close to all the latest events!
Also on this Week..
Queen's Birthday Long Weekend - Ideas on what to do & see this Long Weekend before it's back to business as usual!



Barbie Fairytopia - Free Screening for Kids!

More Details in FOR MELBOURNE KIDS..


Worming Our Way to Environment Day! - Free Event at Fed Square!
More Details in COMMUNITY..
Exhibitions - Art | Festival | Show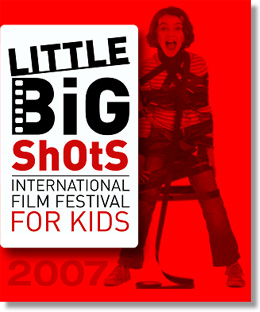 The Little Big Shots Festival
is Australia's major annual and travelling children's film festival. The Victorian leg of its tour begins at ACMI June 6, continuing until June 11 when it will then move to other Victorian venues.
The featured films inspire discussion of world cultures and human values, but are also guaranteed to make kids laugh, whoop, think and create.
So go on, grab some popcorn and join in for a juicy bunch of screen adventures for kids, by kids, about kids, to amaze and delight kids at Little Big Shots!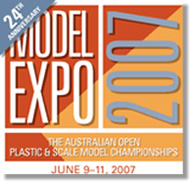 Model Expo 2007
is a showcase of everything that encompasses plastic modelling.
Offering a large range of models, sure to fascinate people of all ages, kit distributors and retailers will show the latest releases along with model club displays.
Taking place at the Sandown Entertainment Centre this long weekend, the expo also offers a huge Swap and Sell meet with many bargains to be had!
The Melbourne Italian Festival
is continuing until 10 June, and sees a wide range of attractions taking place throughout Melbourne.
The Festival includes everything from music and films to poetry, arts and theatre, celebrating Italian culture with many events for people of all ages.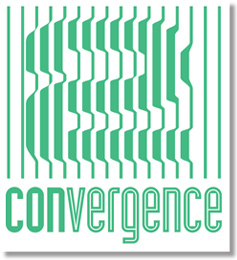 Convergence 2
, The Australian National Sci-Fi Convention, returns to Melbourne this year on 8th June at Rydges Hotel.
Spanning 4 days, the convention features a fantastic line-up of guest speakers including fantasy author Isobelle Carmody and highly respected Star Trek scriptwriter Melinda Snodgrass.
Find inspiration and entertainment while exploring over 100 sessions across 4 days of guest speeches, panel discussions, workshops and more!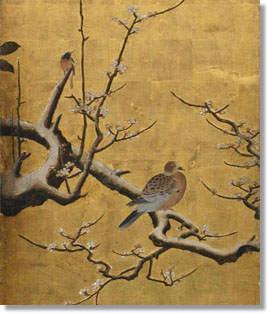 Golden Screens
is an exhibition that presents Japanese screens, dating from the 17th to the 19th century.
The exhibition features screens that are lavishly decorated with colourful paintings, produced from the late sixteenth through the nineteenth centuries, offering a beautiful glimpse into Japan's rich history, the exhibition is not to be missed!
The exhibition runs until early September at NGV National. Be sure to catch it while you can!
Arts & Theatre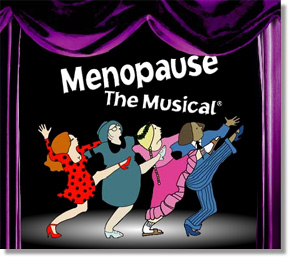 Menopause The Musical
has earned a massive following and long seasons wherever it has opened, from New York to London and now finally Australia!
Featuring songs that everyone grew up with -
The Great Pretender
,
Only You
,
Stand by Your Man
, and more - all sung with gusto and all with their 'new' lyrics, the show offers a mix of comedy, musical parody and the
hot
topic of menopause.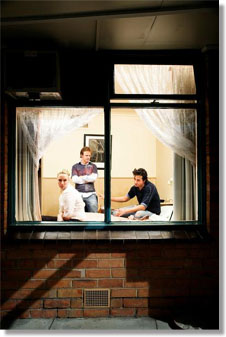 TAPE
, presented by
Human Sacrifice Theatre
at Chapel Off Chapel, is a play that raises many grim questions as its story cleverly unfolds.
Set in a Michigan motel room, Vincent has made the trip to catch up with Jon, an old high school pal he hasn't seen in 10 years.
As the two reminisce about past times, the unresolved issue comes up about Vince's ex-high school girlfriend Amy - who is now a district attorney.
A play about honesty, and the repercussions it brings, TAPE is a dark and compelling tale that examines how the passage of time can distort memories and how no two perceptions of the same event are ever identical.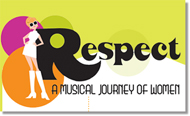 Respect
is an exuberant and funny look at the lives of women, as told through your favourite Top-40 songs.
Starring
Rhonda Burchmore
,
Lucy Durack
,
Belinda Wollaston
and introducing
Elenoa Rokobario
, Respect tells the story of Dodi Calhoun, an ex Broadway star, who has been given the task of producing a musical.
Playing at
The Palms
, Crown Casino, until June 24, Respect is an entertaining show with a fabulous, feel-good climax and a stunning array of much loved songs!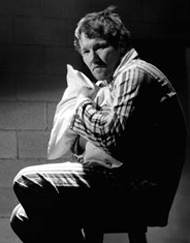 The Pillowman
is the viciously funny and seriously disturbing tale of a writer in an unnamed totalitarian state who is interrogated about the gruesome content of his short stories and their similarities to a number of child-murders occurring in his town.
The play's creator,
Martin McDonagh
has filled theatres around the world, been showered with accolades, and electrified audiences with his cunningly crafted and outrageous tragicomedies.
The Pillowman stars Richard Bligh, Joel Edgerton, Kim Gyngell, Rima Hadchiti, Natasha Herbert, Greg Stone, Dan Wyllie, and is directed By Simon Phillips.
Rules of Engagement
features as part of the
Making Space
series of exhibitions, and is a provocative visual art exhibition examining relationships, power and exchange within the art system.
The exhibition includes the infamous work by Australian artist Danius Kesminas,
Post-traumatic Origami
, 2002 (pictured) which involves the compressed car wreckage of esteemed art critic Robert Hughes' accident in 1999.
The Archibald Prize
, Australia's oldest, most popular and prestigious art prize, will be on show until July 1st 2007 to the grand art deco
Mural Hall at Myer
on Bourke Street. The exhibition is FREE and open to the public daily during trading hours and visitors have the opportunity to vote for their favourite painting as part of the
Myer People's Choice Award
.
Restaurants, Clubs & Bars
Sapore Ristorante
is situated at the beach end of Fitzroy Street in St.Kilda.
St.Kilda has long been recognised as Melbourne's hot spot for locals and tourists alike whilst being one of the country's most cosmopolitan suburbs with a strong sense of local community.
Striking interiors designed by one of Melbourne's leading architects with awe-inspiring panoramic views across Catani Gardens and St.Kilda beach. Sapore is a fantastic restaurant for your next dining experience.
Special Dining Offer
Melbourne offers a splendid range of food styles to enjoy. Here are just a few classic food styles to choose from..
For more restaurants...
Check out
Only Melbourne's Restaurant Directory
Or you can
View & Book a Table @ MenuLog
Sporting Events
AFL - Round 11
Melbourne will be treated this week to
FIVE
games playing in our own lovely backyard.. Make the most of them, because next week we only get
one
!
Friday at Telstra Dome
Essendon v West Coast at 7:40 PM

Saturday at the MCG
Hawthorn v Sydney at 2:10 PM
Saturday at Telstra Dome
Carlton v Port Adelaide at 7:10 PM

Sunday at Telstra Dome
St Kilda v Kangaroos at 2:10 PM

Monday at The MCG
Melbourne v Collingwood at 2:10 PM


www.afl.com.au - AFL League


AFL Tour
Aussie Rules Football - Live with a Local Host!
Experience the unique Australian game of football with a local host to explain the rules, bumps and brawls. Your package includes meeting your host near the ground before the match, for a welcome drink.
Your host will explain the rules and involve you in the game using competitions and awarding prizes. You will also receive a show bag of Aussie Rules goodies!
Tour Includes:
Reserved Undercover Seating


Souvenir Program


Footy Record & Club Song Sheets


Aussie Footy Food - Meat Pie and Sauce (with beer or soft drink) at Quarter Time!
Entertainment & Nightlife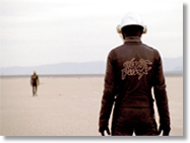 Electroma
, Daft Punk's sci-fi cum road movie, is a surreal visual feast that's backed with a truly stellar soundtrack. Set against the stark Californian desert, two robots embark on a journey to become human that leads to an earth-shattering conclusion.
Screening at ACMI from June 7 to June10, Electroma is an unforgettable and wryly comic odyssey!
Armin Van Buuren's White Party
will be an event of truly epic proportions, with over 6 hours of revelling in the delights of this inspiring DJ, adored worldwide!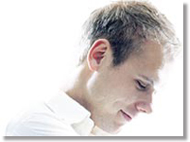 With spectacular visual performers, a sophisticated sound and video production installation, the event features decor beyond your wildest dreams - and thousands of party people all dressed in
white
!
At Vodafone Arena, Sunday June 10, Armin joins Mark James and Steve Strangis for this very special event that's not to be missed.
Art & Craft Markets Fetes and Fairs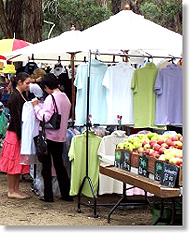 With winter already here and that 'much-needed rain' on the way, be sure to get out to grab a bargain in the sun while you can at one of Melbourne's excellent markets, fetes and fairs.
An increasing number of food and produce markets including wine are always popping up around the suburbs. And don't forget garage sales!
The Esplanade Market - St Kilda
- Every Sunday since 1970, The Esplanade Market St Kilda has been the destination for those searching for something special, somewhere special.
Established as an outlet for local artists, there are now nearly 200 of Victoria's best artists and craftspeople displaying and selling their work direct to the public.
The Esplanade Market is open 10:00am to 5:00pm every Sunday.
Queen Victoria Market this week:
Bossa Negra
This band's repertoire includes styles of samba, fevo, maracatu, forro, Brazilian pop as well as the famous bossa nova...OLE! This Sunday 12 - 2 pm.
For Melbourne Kids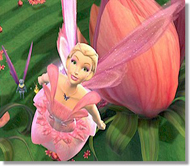 Barbie Fairytopia - Free Screening for Kids!
This long weekend, from Saturday to Monday, there will be Free Screenings of the movie
Barbie Fairytopia, Magic of the Rainbow
.
Screenings take place at 10:30am and 1pm daily, and will be held outside
Baby Target
at Northland Shopping Centre in Preston. There'll also be magical fairy activities for the children, giveaways, and photo opportunities with Barbie!
How to Make a Monster
is an exhibition at Scienceworks Museum that showcases the Art and Technology of Animatronics - mechanical puppetry used in films and theatre.
With remarkable creatures on display from creators such as the
John Cox Creature Workshop
(pictured) the exhibition is a delight for children and people of all ages.
The exhibition takes the audience on a journey of monster creation from the original concept, storyboarding process and how the maquettes are made, through to how the full size pieces are sculpted, moulded and finished.
Puffing Billy Tour
- take a tour the whole family can enjoy with a ride on Puffing Billy, Australia's best-loved steam train!
Stroll amongst koalas, kangaroos, platypus, kookaburras, dingoes and more!
Winding its way through lush ferns and towering timbers, this fantastic tour includes wine tasting for the adults and also a trip to Healesville Sanctuary.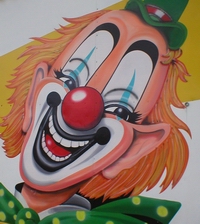 Silvers Grand Magic Circus
- As seen on Channel 9 in Celebrity Circus, Silvers Grand Magic Circus is a Melbourne tradition, it's located in Sunshine this week at 80 Harvester Road.
Established in 1976, Silvers Circus has grown from strength to strength. In 1987 a new concept was developed and Silvers Grand Magic Circus was born. A procenium arch stage larger than many theatres was placed behind the sawdust ring and the inside of the bigtop was transformed into something the world had never seen before.
For more ideas about what to do this week check out the
What's On for June
.
Community
Here's a look at what's happening in Melbourne's community this week...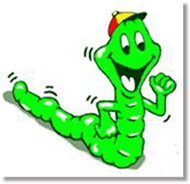 Worming Our Way to Environment Day
- the Gould Group are delighted to present a free celebration at Federation Square at 11am this Monday June 4.
Held in preparation for World Environment Day 2007, this event features many free activities for children!
The special day offers the chance to not only have fun but also learn valuable information about the environment and how precious it is!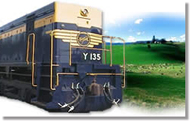 Queens Birthday Rail Extravaganza
- To celebrate the Queens Birthday long weekend, the South Gippsland Tourist Railway is running a special timetable rail extravaganza.
Saturday 9th June, the
Wizard Train
will feature 2 ½ hours of magic, train trip and lunch for only $25 per head! Booking Essential.
On Sunday there will also be Extra Services running for those spending time in Gippsland this long weekend.
More Details Here
OnlyMelbourne Welcomes..
Each week we'll be highlighting five of the latest additions to OnlyMelbourne's ever growing guide to services, businesses and more in your community.
This week we suggest the following:
View More of the Latest Listings at OnlyMelbourne!
Puzzles
Anagram-orama!
We've rearranged the letters of three of the attractions featured in this week's newsletter.. See if you can figure them out!
Frugal At Potatoes


Creole Mat


Lean Gong Fuse Meter
Answers in
Next Week's Newsletter...
Melbourne Shuffle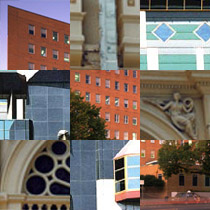 There are 3 overlaying pictures of well-known Melbourne Buildings here, but parts of each picture have been removed.
Match the pieces and see if you can guess what the 3 Buildings are... In line with the coming Long Weekend, each one has a regal air to its name.
Don't make a big
production
of it if you can't
learn
all the answers!
Answers in
Next Week's Newsletter
Last Week's Answers
Anagram-orama!
Hamlet Won Lip - The Pillowman
Net Rail Once - Intolerance
Mow In Jig Rod - Jim Woodring
Melbourne Shuffle
The three Melbourne Landmarks within the picture were:

The Portable Iron Houses


Polly Woodside


The Chinese Museum
Newsletter | #021 | What's On this Week [Last Week]
❊ Address & Contact ❊
⊜ Newsletter | #022 | What's On this Week Melbourne |
Map
❊ Web Links ❊
→
Newsletter | #022 | What's On this Week
→
What's On In Melbourne in June
→
Queen's Birthday Long Weekend - June 9 to 11
→
Buy Tickets for Concerts and Shows at Ticketmaster
→
OnlyMelbourne Newsletters
→
Newsletter | #021 | What's On this Week [Last Week]
→
Disclaimer
: Check with the venue before making plans
...
Trending HOT

Drive-In Movie Club
Drive-In Immersive Cinema Nights Are Coming to Melbourne Put together by our friends at Hot Tub Cinema, a string of family-friendly, social distancing-safe, drive-in ..

Things to see, hear & do this weekend
Make the most of your weekend in Melbourne with these fabulous events. No city does it better than Melbourne, so get out and discover the very best shows, festivals, ..
---
Update Page