Melbourne | 2017 World's Most Liveable City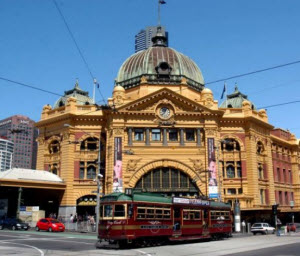 Melbourne has been named the world's most liveable city for the 7th year in a row (2017) achieving a near perfect score on the Economist Intelligence Unit's (EIU) liveability survey of 140 cities.
The survey rated cities out of 100 in the areas of health care, education, stability, culture and environment and infrastructure.
Sydney in Australia is another city that has seen a decline in its ranking, reflecting growing concerns over possible terror attacks in the past three years. Sydney now ranks outside the top ten most liveable cities, at number 11, down from seventh place just over a year ago, the EIU said in its report.
Adelaide was rated equal fifth, tied with Calgary, Canada, and Perth was in seventh place. Brisbane was in 16th place. All five Australian cities included in the survey feature in the top 20.
Melbourne Lord Mayor Robert Doyle described the result as an 'amazing feat that all Melburnians should be proud of.
Melbourne ranked world's most liveable city
1. Melbourne - 97.5 out of 100
2. Vienna - 97.4
3. Vancouver - 97.3
4. Toronto - 97.2
5. Adelaide/ Calgary - 96.6
7. Perth - 95.9
8. Auckland - 95.7
9. Helsinki - 95.6
10. Hamburg - 95.0.
Source:
Economist Intelligence Unit
❊ Web Links ❊
→
Melbourne | 2017 World's Most Liveable City
→
www.wikipedia.org/World_most_livable_cities
→
www.abc.net.au
❊ Also See... ❊
→
Melbourne | 2018 Happiest City in the World
→
Melbourne | Australia's Most Romantic City
Reader Interest
---
→
Page Editor