Melbourne Escape Rooms Guide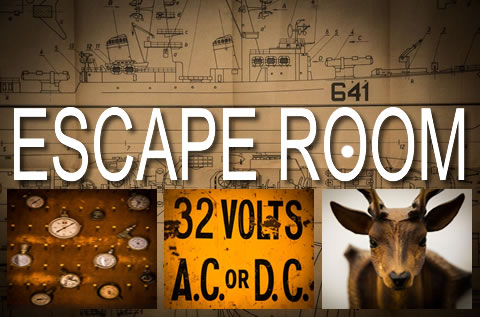 There is no escaping Escape Rooms. Well, it would be a "great escape"if you did given there are over 10 escape rooms operating in Melbourne.
Escape Rooms are fabulous fun and entertaining for you and your friends.
TripAdvisor ranks Escape Room Melbourne as the #1 BEST activity in Melbourne.
--> Escape Room Melbourne | Ranked #1 of 210 attractions in Melbourne
--> Orz Escape | Ranked #16 of 210 attractions in Melbourne
See further down the page for more reviews.
What Is An Escape Room?
You step inside a room, leaving everything (phone, worries, cares) behind. As the door shuts and locks you in the dark, your job is to escape.
You have 60+ minutes to unravel the mysteries in the room, working as a team to solve a variety of quirky and inventive puzzles before you can escape.
Once all challenges are complete, only then can you "escape"the room.
Melbourne Escape Rooms
Orz Escape
This is a real life game experience, concept originated from Asia. With limited time, you have to solve the puzzles in a locked room. So you think you can escape? Slaught ..
Escape Room Melbourne
Escape Room Melbourne is Melbourne's original live puzzle game. You have 70 minutes to unravel the mystery of a hidden room, working as a team of 2-6 to solve a variety of quirky a ..
Escapism at Strike
It's a challenging, fun & interactive way to spend 50 minutes. Great for team building outings, hen's and buck's nights or just gathering the gang together and seeing who's the sma ..
Escape Hunt Melbourne
See yourself as some what of a detective? Put your skills to the test with Melbourne's Escape Hunt Experience! With a selection of different rooms, you could see yourself solvi ..
TRAPT Bar & Escape Rooms
TRAPT is the first bar and escape room venue located in the heart of Melbourne's CBD. Our themed multi-room escape adventures will transport you to worlds you could previously only ..
Rush Escape Game
Rush Escape in South Yarra is Melbourne's top destination for escape room. Our goal for every player of the game is to feel the RUSH of escaping - others would refer to this exp ..
LXM Escape Rooms
INNOCENT LIVES ARE AT STAKE AND TIME IS RUNNING OUT.. UNCOVER THE MYSTERIES AND ESCAPE SOLVE THE WATSON CONSPIRACY OR SURVIVE THE MASON KIDNAPPING WHAT IS AN ESCAPE ROOM? ..
Lost in Melbourne | Escape Rooms
Truly The Most Thrilling Escape Room in Melbourne The path to escape has never been so terrifying! LOST in Melbourne offers a full-on immersive horror experience with authen ..
→
Melbourne Escape Rooms Guide
❊ Also See... ❊
→
Alchemy at Home | Escape Room @ TRAPT
→
Deep Space | Escape Room
→
Escape Hunt Melbourne | Review
→
Escape Room Melbourne
→
Escapism at Strike
→
Lost in Melbourne | Escape Rooms
→
LXM Escape Rooms
→
Omescape | VR Escape Rooms
→
Orz Escape
→
Rush Escape Game
→
The Mystery Rooms
→
TRAPT Bar & Escape Rooms
→
Ukiyo Melbourne | Escape Room
→
VR | Melbourne Virtual Reality Guide
---
Update Page