Maneki Neko Cat Rescue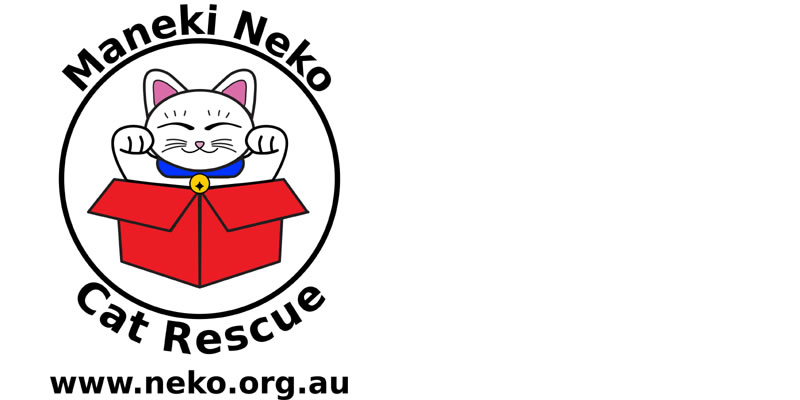 Maneki Neko Cat Rescue is a registered charity operating in Victoria, Australia.
Maneki Neko Cat Rescue was established in 2012 after many years of informal rescue.
Maneki Neko is specifically focused on working collaboratively with the community, community groups, business's and local councils to improve the welfare of cats and kittens, reducing euthanasia rates; increasing reclaiming rates, and increasing re-homing rates by finding loving homes for healthy de-sexed cats and kittens, promoting micro-chipping and de-sexing of all pets and engaging like-minded community volunteers to further our work.
All donations over $2 are tax deductible and are utilised to improve the health and wellbeing of rescued cats and kittens as well as to support our animal welfare programs.
Neko HQ
The Cat Lounge at Neko HQ is a luxurious space to relax and enjoy the company of cats. No cages, just spaces for cats and kittens to be the most curious, cutest and engaging creatures that they are, where you can be a part of their world.
Neko HQ
is the first of its kind in Victoria where you can spend time getting your cat fix or meeting your purrfect match.
❊ Web Links ❊
→
Maneki Neko Cat Rescue
❊ Also See... ❊
→
Neko HQ | Cat Lounge
Trending HOT..
---
→
Page Editor