The Best Books about Melbourne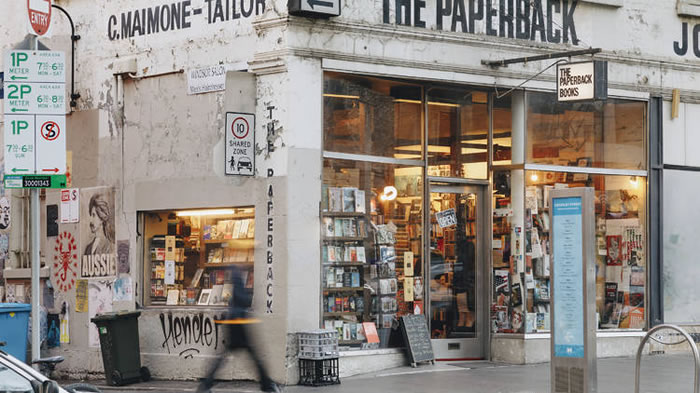 Two articles about the best books about Melbourne

The 14 best books about Melbourne by Stephen A Russell

The best books about Melbourne by Tim Martin.
The Mystery of a Hansom Cab by Fergus Hume featured in both articles while books by Christos Tsiolkas and Helen Garner featured in both articles.
---
14 best books about Melbourne
We asked the staff at some of Melbourne's coolest indie bookstores to share their favourite reads about the inimitable city of literature
While we while away forever indoors, the joy of reading is one tried and tested way to keep your mind and spirit buzzing. A magic portal into other lives and far more exciting places, they can take us far, far away from everyday cares.
Though we might not be able to make the most of glorious Melbourne right now, for the time being at least, we can still see her sights and hear her voices by diving headlong into a good book.
To that end, we spoke to the teams at some of our favourite independent bookstores and asked them to share their favourite reads about the Victorian capital.
Monkey Grip
Monkey Grip by Helen Garner
Anna MacDonald at Bourke Street stalwart The Paperback Bookshop says we're spoilt for choice when it comes to fiction set in and around Melbourne, but it's hard to go past Helen Garner's classic novel Monkey Grip. "First published in 1977, the city it describes is still immediately recognisable. Reading this book, you can feel the summer sun on your skin, hear the sounds of Lygon St, North Melbourne and the Victoria Market, and follow Nora as she treads (or cycles) the inner-city streets."
Buy booktopia.com.au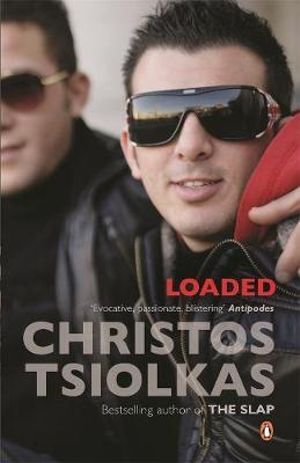 Loaded
Loaded by Christos Tsiolkas
Crusader Hillis, co-owner of Fitzroy's queer bookshop Hares & Hyenas, says Christos Tsiolkas' fast-paced debut novel Loaded is a gripping ride around every corner of Melbourne. "For 19-year-old Ari, each direction has a recognisable set of conventions," he says. "Different cultures, different drugs, different ways of hooking up for sex, different ways of excluding people like Ari from belonging there. Alienated from his Greek culture, and angry at being used, patronised and disposed of by the comparably affluent gay Anglo culture. Melbourne is seen from the perspective of early '90s share houses, gay male privilege, Greek community life, hallucinogenic dancefloors, police cells and toilet beats."
Buy booktopia.com.au
A Couple of Things Before the End
Christine Gordon at Readings' Carlton HQ said she would make no apologies for bigging up their own bookseller Sean O'Beirne's A Couple of Things Before the End: Stories. "His short stories not only take you to the far corners of Melbourne's suburbs but also give you a brand new road map to discovering how us Melbournians look and act and are in a variety of situations," she says. "It's not all good news friends, but it's ours. And praise the Lord, it will make you laugh."
Buy booktopia.com.au
The Mystery of a Hansom Cab
The Mystery of a Hansom Cab by Fergus Hume
The inimitable Kay Craddock, proprietor of Melbourne's most famous antiquarian bookstore, couldn't go past Fergus Hume's 1886 classic The Mystery of a Hansom Cab. "It sold over half a million copies worldwide, and was Australia's first international best-seller," she says. "It has been filmed several times, the first in 1911, and most recently in 2012. In 2015, Text Publishing reissued the novel, prompting me to reread it. I am blessed with the ability to forget both 'what happened' and 'who did it' in crime novels, so my pleasure in a murder mystery set amongst the streets of colonial Melbourne was as fresh as the first time I read it."
Buy booktopia.com.au
The Sea and Us
The Sea and Us by Catherine de Saint Phalle
Susie Arambasic, owner of Sydney Road's Brunswick Bound, went hyper-local, picking Catherine de Saint Phalle's The Sea and Us. "It doesn't just evoke the streetscape of our favourite suburb, but also the personalities that you will meet here," she says. "It's a beautiful character study about coming home and what home means when you've always been an outsider."
Buy booktopia.com.au
And Then I Found Me
And then I Found Me by Noel Tovey
Crusader Hillis at Hares & Hyenas said Aboriginal artist and writer Noel Tovey, born in 1930, was a refined and urbane writer with prodigious cultural knowledge. "His memoir Little Black Bastard tells of childhood poverty, rough sleeping, appalling sustained sexual abuse, a trumped-up criminal conviction for buggery and imprisonment at Pentridge at aged 17, and parallel release into dance, performance, the stage and an international theatre and gallery career," he says. "His latest book continues and deepens his investigation of these themes against the backdrop of inner-city slums, bohemian city life, gay South Yarra parties and quieter life in Hawthorn where Noel still lives by himself."
Buy booktopia.com.au
Resurrection Bay
Resurrection Bay by Emma Viskic
Anna at The Paperback Bookshop said that if crime is your beat, Emma Viskic is their go-to local mystery writer. "Her series of Caleb Zelic novels, beginning with Resurrection Bay which moves between inner-city Melbourne and the imagined regional town of the title, is criminally good," she says. "Caleb is a flawed and extremely appealing PI who reads people and situations in novel ways. In this series - the third of which, Darkness for Light, was released in 2019 - Viskic gives us an Australian detective to rival Peter Temple's Jack Irish."
Buy booktopia.com.au
Invented Lives
Invented Lives by Andrea Goldsmith
Crusader at Hares & Hyenas recommends diving into mid-80s Melbourne with Andrea Goldsmith's captivating, evocative and satisfying book about memory and belonging. "A novel of exile, from country and one's own true self, stay-at-home wives jostle with want-it-all feminists and AIDS threatens the sexual freedom of everyone," he says. "Across the globe the Soviet bloc is in turmoil, and 24-year-old book illustrator Galina Kogan immigrates to Melbourne, but she's unprepared for the jostling of conflicting values she encounters."
Buy booktopia.com.au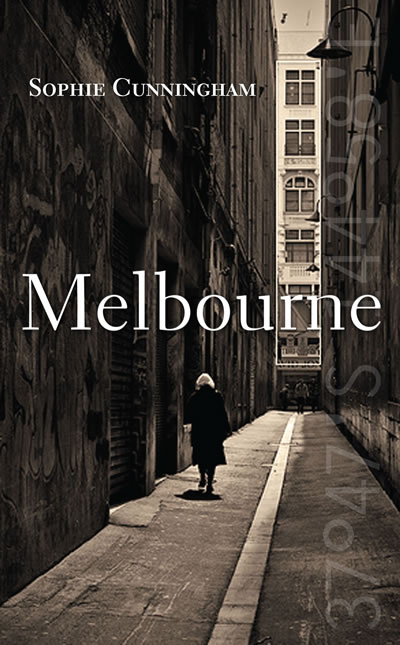 Melbourne
Melbourne by Sophie Cunningham
You can't get much more Melbourne than book called Melbourne. Christine Gordon at Readings Carlton suggests taking an imaginary stroll with author Sophie Cunningham. "Her book Melbourne takes you firmly by the hand and leads you through years and streets so that your knowledge of our great literary city increases even while curled up on the couch, wine in hand. It reads like an enthralling gossip session."
Buy amazon.com.au
A Constant Hum
A Constant Hum by Alice Bishop
If your attention span is a bit scatty at the mo, Anna at The Paperback Bookshop suggests Alice Bishop's captivating collection of short stories A Constant Hum. "They beautifully capture the relationship between Melbourne and country Victoria in the aftermath of the Black Saturday fires."
Buy amazon.com.au
Relatively Famous
Relatively Famous by Roger Averill
Cheerleading for their beloved local suburb, Susie Arambasic at Brunswick Bound also loves Relatively Famous by Roger Averill. "It's the story of a middle-aged man coming to terms with his mediocrity in the shadow of a celebrated literary father and self-contained mother," she says. "It is funny, maddening and deftly real."
Buy booktopia.com.au
Blood Guilt
Blood Guilt by Lindy Cameron
Crime lovers should acquaint themselves with Lindy Cameron, who has both written lesbian crime fiction and publishes it through Clan Destine Press, Crusader at Hares & Hyenas says. "Blood Guilt is the first in her best-known Kit O'Malley series and it brings Melbourne to life in all its gritty charm, laying bare the environs of the wealthy and the desperate equally," he says. "Kicking off with a heatwave, when a body is found floating in an ornamental fish pond. After the discovery of another body and a near-miss with a homicidal driver, Kit realizes she's getting close to something, even if the truth seems to be that everyone has a secret."
Buy booktopia.com.au
Shadowboxing
Shadowboxing by Tony Birch
Anna at The Paperback Bookshop rates Tony Birch's short story collection Shadowboxing. "It's a wonderful evocation of Fitzroy in the 1960s," she says. "It captures a time of great change in this inner-city suburb when so-called slums are being demolished, people are being evicted from their homes and teenage boys like Michael are coming of age and trying to find their way."
Buy booktopia.com.au
Cairo
Cairo by Chris Wormsley
Don't be fooled by the name, the final pick from Christine at Readings Carlton is all about Melbourne. If you're gripped by conspiracy theories in a time of crisis, Chris Wormsley's Cairo is the perfect pick, she says. "Remember when that Picasso painting was stolen from the National Art Gallery? Remember that no one to this day knows who did it? And do you know that wonderful apartment building opposite the Melbourne Museum on Nicholson Street called Cairo? Pop all of these elements together and you have the most delicious, mysterious read, all set in our wonderful northern streets."
Buy amazon.com.au
Source:
The 14 best books about Melbourne
By Stephen A Russell |
timeout.com
Posted: Wednesday April 1 2020
---
The best books about Melbourne
Australia's second-biggest city and its environs have long been a breeding ground for literary talent, producing authors including Peter Carey and Helen Garner
If you're reading Australian fiction, sooner or later someone is going to suggest you stick Peter Carey's work at the top of your list: intensely clever, tormentingly piss-taking, linguistically chewy, often funny and often mad, his novels stretch in their preoccupations from Dickensian London to the Malayan jungle to the imaginary far-future archipelagoes of Efica and Voorstand. But many of them circle back, sooner or later, to Melbourne and Bacchus Marsh, the suburb 33 miles from central Melbourne where Peter Carey grew up and which flickers in and out of the background of most of his novels. Whether this is because Bacchus Marsh has something deep to say about the Australian psyche or, as Carey has suggested, because "my sister gets a kick out of seeing our unglamorous quotidian place names (Parwan, Maddingley, Lerderderg St) in works of literature", is for you, reader, to decide.
Where to start? The most obvious jumping-off point is Carey's recent novel, "A Long Way From Home", which begins in Bacchus Marsh in the 1950s before whizzing its protagonists, a car-crazy married couple and a local schoolteacher, off on a continent-wide automotive endurance test and into the path of several unpleasant truths about Australia's genocidal history. You might also look at his big outlaw, novel "The True History of the Kelly Gang" (starts outside Melbourne and ends there, won Carey one of his two Bookers), or "My Life as a Fake", which is rooted in a famous literary hoax from the 1940s and chases its protagonists from the literary haunts and courtrooms of Melbourne to the colonies of south-east Asia. Whichever you pick up, you'll probably have a good time.
If you are Careyed out, however, here are some more suggestions for a Melbourne visit.
Power Without Glory
Power Without Glory by Frank Hardy
Another book where historical interest outpaces dramatic quality - but hold on. Published in 1950 by Frank Hardy, a Communist journalist (who grew up in Bacchus Marsh), "Power Without Glory" was less a novel than a vast and comprehensive work of investigative journalism. The protagonist is "John West", a thinly veiled analogue for John Wren, a notorious underworld figure from Melbourne, whose past Hardy had spent several years digging into. West rises via a campaign of threat, manipulation, bribery and crime from a betting-shop fixer to the power behind several political and ecclesiastical thrones. It's a fascinating anatomy of the period's crime and politics, self-published and circulated as samizdat by Hardy and his Communist Party associates, that landed its author in court for a protracted, and extremely high-profile, libel case. (He won.) Get past the snail-like pace of the writing, which is patiently journalistic, earnestly political and, in passages, frighteningly dull, and it's a perversely thrilling book.
Buy booktopia.com.au
The Spare Room
The Spare Room by Helen Garner
Helen Garner writes short books that make people intensely uncomfortable. That's the thesis behind her luminously perfect novel "The Spare Room", about a middle-aged woman whose terminally ill friend turns up on her doorstep. Closely based on Garner's own experience of looking after a friend with cancer, it's flinty, morally testing and ducks none of the difficult emotional questions it raises. You might say the same of her earlier book "The Children's Bach", a challenging novella that presents, in rigorous counterpoint, the intersecting love-lives of two very different families in 1980s Melbourne. And you would definitely say it - probably in combination with a rather fretful defence or some furious expletives - of "The First Stone" (1995), a non-fiction book that is difficult to read today. Unapologetic and deliberately partisan, it presents the author's view of a sexual-harassment suit brought against the master of Ormond College, at the University of Melbourne, by two of his students. The reason for the book's controversy? Garner doesn't interview the victims and sympathises with the accused man, opening her book by writing him a sympathy letter from all the "feminists nearing fifty" who disagree with the victims' interpretation of events. It's an extraordinarily disturbing account of the collision between different notions of feminism, and even more compelling to consider in light of #MeToo.
Buy booktopia.com.au
Buy amazon.com.au
The Engagement
The Engagement by Chloe Hooper
Set in contemporary Melbourne and in a creepy old pile in the countryside, this efficient Gothic novel has a lot to say, in its sidelong way, about Australian connections to the land and relationships between the sexes. An English architect, in her mid-30s and directionless, has moved to Melbourne and is working as an estate-agent. She decides, for no apparent reason, to seduce one of her clients and pretend to be a prostitute. Soon the action shifts to his remote fortress-like castle of Warrowill, which becomes a "Gaslight"-style nightmare of dead swans, poison-pen letters and half-glimpsed ghosts of previous times. You may finish this stylish novel with more questions than you started with, but it's an unsettling ride all the way.
Buy booktopia.com.au
The Slap
The Slap by Christos Tsiolkas
You couldn't get away from this novel when it came out in 2009. Longlisted for the Man Booker Prize and the subject of various op-eds, it was almost guaranteed to have offended or delighted someone you knew. It kicks off with a man slapping a friend's child at a barbecue in suburban Melbourne - but it soon becomes clear that Tsiolkas is after bigger game than a simple wozzee-right-wozzee-wrong debate. This is a hectic portrait of a city almost totally populated by the second- and third-generation children of minorities - Greek, Iranian, Vietnamese, Indian and Aboriginal. Grimly confrontational and relentlessly analytic, it touches on heavy subjects including masculinity, misogyny, race and sexual politics. I found it extraordinarily gripping on first encounter, although a reread suggested Tsiolkas was rather unfairly stacking the deck against the woolly-liberal straw-characters in his narrative. Still, one to argue over.
Buy booktopia.com.au
On the Beach
On the Beach by Nevil Shute
A book like no other (except perhaps Raymond Briggs's "When the Wind Blows") in its vision of a stiff-upper-lip apocalypse. Published in 1957, towards the apex of nuclear hysteria, it imagines a world in which the bombs have dropped, most of the world is a reeking radioactive mess, and the inhabitants of Melbourne are living the last moments of their so-called-normal lives before death reaches down the hemisphere to swallow them. It's the end of the world as a slow-burn bummer, written in functional prose and with a rather frightening lack of emotional affect, and all this - quite naturally - makes it infinitely more horrible than any quantity of the cannibalistic/pyrotechnic/murderous/thrilling post-apocalypses we've come to expect these days. All the scarier to read now, for obvious reasons. Happy holidays!
Buy booktopia.com.au
Source:
The best books about Melbourne
By Tim Martin |
1843magazine.com
Posted: DECEMBER 18TH 2018
---
and finally... my favourite books about Melbourne...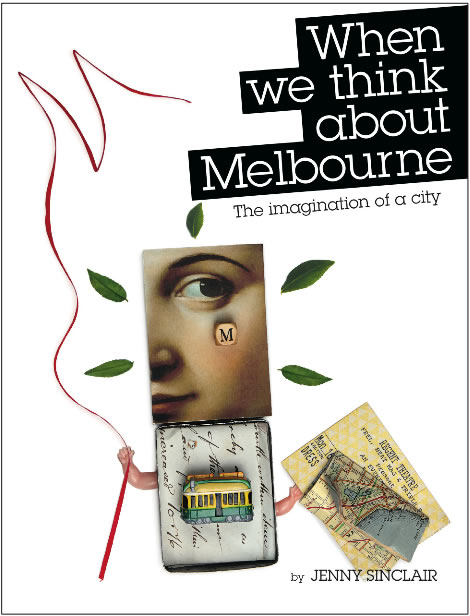 When We Think About Melbourne
When We Think About Melbourne
the imagination of a city
Jenny Sinclair
Easily the best book ever written about Melbourne by a Melburnian for Melburnians. So, for anyone who doesn't understand.. why Melbourne, or why Melburnians love Melbourne, or just don't get it then read this book.
Buy fishpond.com.au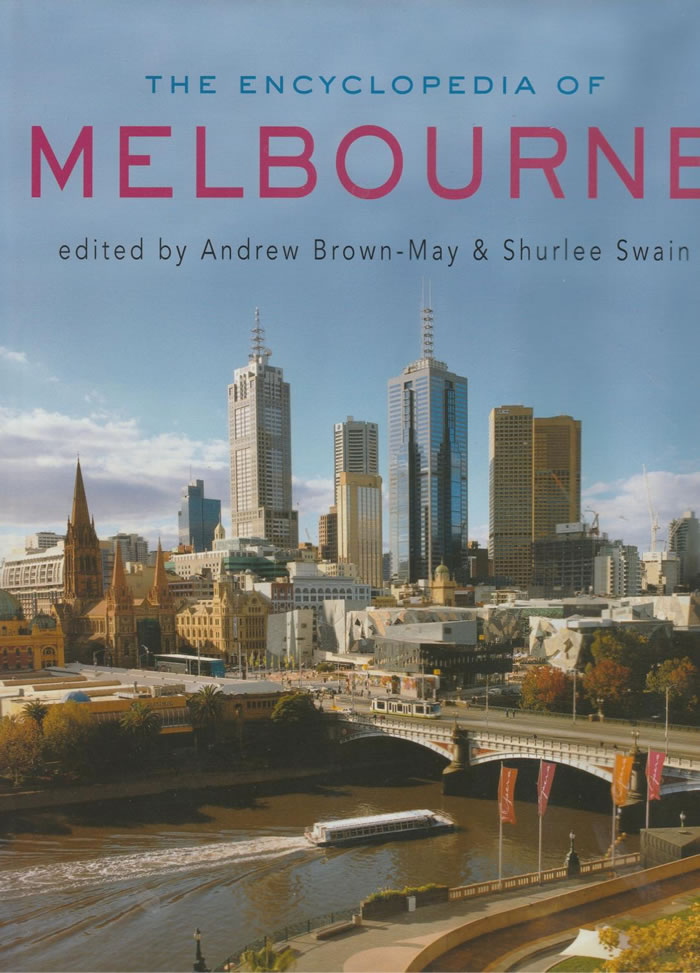 The Encyclopedia of Melbourne
The Encyclopedia of Melbourne
The Encyclopedia of Melbourne reflects and encompasses the city's historical position as one of the world's pre-eminent nineteenth century metropolises, and as one of the twenty-first century's most liveable cities.
Buy booktopia.com.au
Buy amazon.com.au
❊ Web Links ❊
→
The Best Books about Melbourne
→
Stephen A Russell: twitter.com
→
Aussie Readers discussion: Best Books set in Melbourne
→
The best books about Melbourne: 1843magazine.com
→
The 14 best books about Melbourne: timeout.com
→
Novels set in Melbourne
| Wikipedia
❊ COVID-19 Notice ❊
Many locations have gone into lockdown as the state takes action to stop the spread of the deadly coronavirus (COVID-19).
→
Disclaimer
: Check with the operator before making plans
...
Trending HOT

Things to see, hear & do this weekend
Make the most of your weekend in Melbourne with these fabulous events. No city does it better than Melbourne, so get out and discover the very best shows, festivals, ..
---
Update Page