MoMo Fest - Nepalese Dumpling & Holi Festival 2018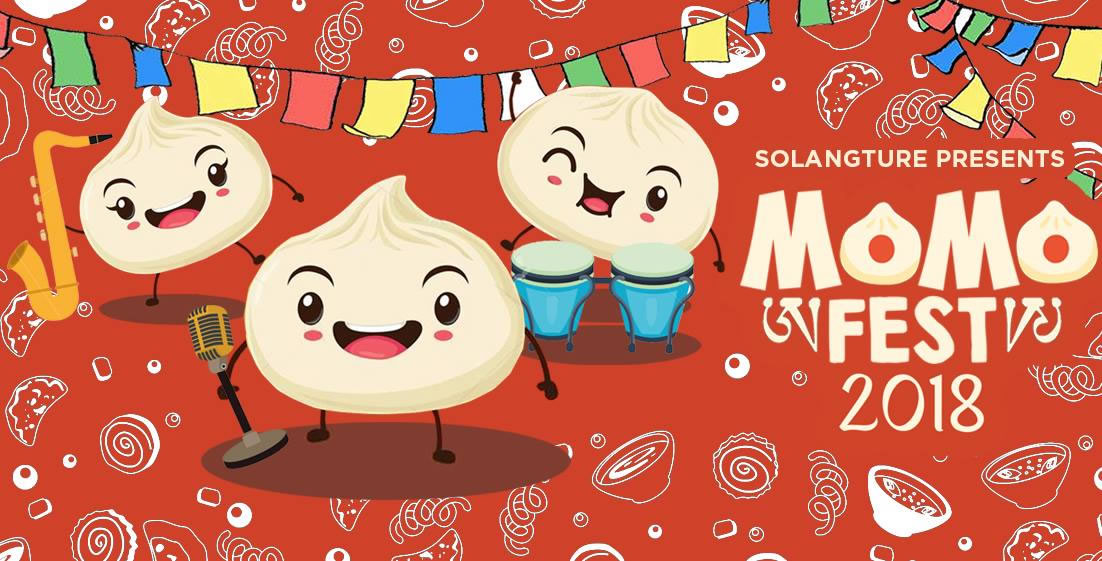 Free ENTRY
M Festival - a free Nepalese Dumpling Festival of Colour and Love.
Prepare for a mouthwatering weekend of festivities featuring 30+ varieties of MOMO, live bands, djs, Nepalese and Multicultural stage performances, market stalls and side shows.
This Year, M Festival will run for 3 days.
Friday 23 Mar, 5pm-10pm : Momo Dinner with Movies
Saturday 24 Mar, 12noon to 9pm : Main Festival Day with Momo, Music and More
Sunday 25 Mar, 11am to 5pm : Momo Brunch
MOMO is a type of South Asian dumpling; native to Tibet, Nepal, Bhutan, Sikkim state and Darjeeling district of India. It is similar to Chinese baozi and jiaozi, Mongolian buuz, Japanese gyoza and Korean mandu.
The Velodrome will encompass over 20 unique Dumpling marquees boasting different Momo styles, wrapping techniques, recipes and flavours.
With entertainment over two stages, you can expect a full spectrum of the most unique eastern influenced entertainment and urban grooves our city has to offer. Under a rainbow sky of colour, the aroma of dumplings and the hustle and bustle of food trucks, M Festival is the ultimate love letter goodbye to another lazy Melbourne summer.
HOLI (pronunciation: /ˈhoʊliː/; Sanskrit: होली Holī) is the Hindu spring festival in India and Nepal, also known as the "festival of colours" or the "festival of love'.
M Festival is a gold coin donation event, with all proceeds raised going to the charity in Nepal.
MOMO HIGHLIGHTS
- 20+ Nepalese dumpling stall featuring unique recipes and styles.
- Momo Masterchef competition with Melbourne's best dumpling chefs.
- Mr and Mrs Momo - dumpling wrapping contest.
- Momo King and Queen - dumpling eating contest.
STAGE & ROVING DANCERS
- Nepalese Cultural Dance
- Chinese Lion Dance
- Indigenous Dance Group
- Bhangra Performances
- Nepalese Lakhey Dance
- Brazilian Dance
CHARITY
All funds collected from this festival will go towards a charity in Nepal.
When & Where
Dates: -
Times: Friday 5pm-10pm Saturday 12noon to 9pm Sunday 11am to 5pm
Venue | Location
Coburg Velodrome
[
show
]
⊜
30 Charles St
Coburg North
|
Map
✆
Event: +614 2582 2776 | Venue: 0425 822 776
→ Venue Calendar:
View 2 Events
Web Links
→
MoMo Fest - Nepalese Dumpling & Holi Festival 2018

→
www.facebook.com/events

→
Suitcase Rummage | Coburg
→
Disclaimer
: Advertising details can change at any time. Check with the advertiser (contact information above) before making planbs, booking or proceeding.
Reader Interest

Magic Show - Make Your Parents Disappear
After blowing away the nation in the grand final of Australia's Got Talent, Alex and Luke are back with a truckload of brand new trickery to fool your parents! Would |
Read On..
---
→
Page Editor