❊❊ INACTIVE PAGE ❊❊
The date for this event has passed.
Enquire Here
or see below for advertisers' details.
---
Resurrection | Dracula's Cabaret Dinner & Show
NOW AT DRACULA'S MELBOURNE THEATRE AND RESTAURANT

Resurrection plays like a greatest hits on scratched vinyl. It brings together the most requested acts of the past decade, revamped with slap-face costumes, retro-now songs, mesmerising special effects and serrated edge comedy. Dracula's continues to ride the blood wave of reinvention, as the goth punk craze of the '80s has transmuted from sulky trash to subversive vamp chic.

Dracula's is rated MA15+. You will experience: loud live music, partial nudity, unrestrained comedy, wild staff and supernatural themes.

Now playing Tuesday to Saturday from 7PM.


Tickets

A Reserve

Experience Dracula's as only a vampire can! VIP tickets include a Ghost Train ride, three course meal and our current show. Also included is Premium Seating, Priority Entrance Queue, Dracula's VIP Necklace, Gourmet Finger Food, discount on merchandise at the Shop of Horror, and a complimentary glass of Champagne and complimentary Tea and Coffee.

Arrival Time: 7:00pm

Tickets from $105 per person | Buy Online

Cabaret Seating

Standard ticket for the full Dracula's experience. Tickets include a Ghost Train ride, three course meal and our current show.

Arrival Time: 7:30pm - 8:00pm

Tickets from $85 per person | Buy Online

Group Bookings

Dracula's is the perfect venue for a large group function, providing a unique and memorable outing for your friends, family, social club or staff. Where else can you get a full night of entertainment - including a quality meal, cocktail bar and amazing live production - under the one roof?

We can also cater for private venue hire. Please contact our sales team, to tailor a group package to suit your needs.

November/December Group Bookings

Dracula's is the perfect venue to celebrate your work or social club Christmas party! We know how hard it is to organise group bookings, so simply make a $5 per head deposit on your booking (over 10 people) and we'll hold the tickets for you up to 8 weeks before the show. The deposit is non-refundable though it does go towards the final balance. Numbers can be adjusted up until the confirmation due date. We are also happy to customise bar, merchandise and photo tabs for your party.

Tickets from $95 per person | Buy Online

Group discount available for 12 or more people, Tuesday to Thursday, for Cabaret Seating only.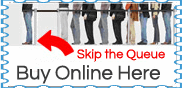 Dracula's to close - 23 December 2017

To our loyal customers and fans of our Dracula's Melbourne venue - after an astoundingly successful 37 years, our final curtain call will be on December 23rd.

Our Gold Coast theatre will remain open. We want to thank each and every person that has been a part of our madcap theatre restaurant and hope that you can visit us one last time before our final show!

Customers with bookings after December 23, 2017 will either get a booking transfer or a full refund.
Source: facebook.com
Web Link:
Resurrection | Dracula's Cabaret Dinner & Show

---
❊ UPDATE PAGE ❊
This event can be reactivated with updated information with the UPDATE function.
Select the button below and follow the instructions.

---
Advertising
Page Editor
Upgrade Advertising