CoGround Coffee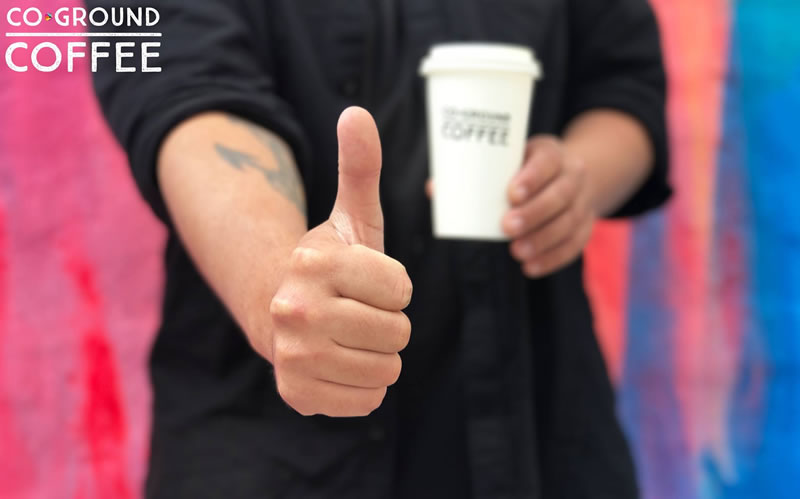 100 per cent of our profits from this cafe supports our education and livelihood partnership programs across the developing world.
Here at Co-Ground, we fuel our life-changing programs through sustainable, ethical and impactful social enterprise. We believe that consumers not only want the products they buy to be great quality, they want them to change the world, and we're a believer in the power of ethical consumer decisions.
Our social enterprises are a tool for that empowerment, for education and for connection.
For empowering young people to drive projects and upskill, for creating community and bringing the world closer together.
That's why we are introducing Co-Ground Coffee, a mobile cafe with 100 per cent of profits fuelling our life-changing projects in the Asia-Pacific region. Our stylish coffee caravan is volunteer-powered, and put together thanks to the support of everyone who donated to our 2016 crowdfunding campaign!
We've had some key partners including Five Senses Coffee, La Marzocco and Calmer Sutra Tea.
Thanks to a collaboration with Peregrine Projects, we'll be on the corner of Black Street and Brunswick Rd in Brunswick for six months. Peregrine has partnered with Co-Ground to provide free rent and utilities, and an office space in the former Bridie O'Reilly's hotel, meaning more funding can go directly to the cause! We'll be having monthly artists markets too. We are so grateful to be working with them on this collaboration!
Co-Ground Coffee is open Wednesday - Sunday, 7am - 3pm. Come down and treat yourself to a delicious toastie, a luscious latte and the knowledge that 100 per cent of the profits from your purchase goes to make a positive difference in the world.
If you are interested in hiring our coffee caravan, please get in touch with our friendly volunteers, we'd love to hear from you.
Time:
6pm - 11pm
❊ Address & Map ❊
⊜
29 Sydney Rd
Brunswick
|
Map
✆
0406 426 762
❊ Web Links ❊
→
CoGround Coffee
→
www.co-ground.org
❊ Also See... ❊
→
Bridie O'Reilly's | Brunswick
Reader Interest
---
→
Page Editor