Biography Search - Melbourne - IMdb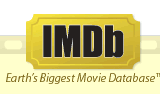 IMbd - Earth's biggest movie database listing of actors, actress and directors with an association with Melbourne.
The associations includes born (birth) or died (death)... in Melbourne.
This page used to show a manageable list that has now blown out to over 900 names.

Popular People Born In "Melbourne"
Melbourne, Victoria, Australia
Top 50
1. Emily Browning Emily Browning
Actress, Sucker Punch
Emily Browning is an Australian actress and singer. She made her film debut in the Australian television film The Echo of Thunder (1998). Browning is also known for her roles in the horror film The Uninvited (2009), the action film Sucker Punch (2011), the independent drama Sleeping Beauty (2011), The Host (2013), Pompeii (2014) and Legend (2015).
2. Cate Blanchett Cate Blanchett
Actress, The Curious Case of Benjamin Button
Cate Blanchett was born on May 14, 1969 in Melbourne, Victoria, Australia, to June (Gamble), an Australian teacher and property developer, and Robert DeWitt Blanchett, Jr., an American advertising executive, originally from Texas. She has an older brother and a younger sister. When she was ten years old...
3. Chris Hemsworth Chris Hemsworth
Actor, Thor
Chris Hemsworth was born in Melbourne, Australia, to Leonie (van Os), a teacher of English, and Craig Hemsworth, a social-services counselor. His brothers are actors Liam Hemsworth and Luke Hemsworth. He is of Dutch (from his immigrant maternal grandfather), Irish, English, Scottish, and German ancestry. His uncle, by marriage, was Rod Ansell, the bushman who inspired the film Crocodile Dundee...
4. Eliza Taylor Eliza Taylor
Actress, The 100
Eliza Jane Taylor (born on 24 October 1989 in Melbourne, Australia) is an Australian actress who is perhaps best known for her regular role as "Janae Timmins"on the Australian television series Neighbours. Eliza has just finished the feature film Patrick, alongside Rachel Griffiths, and nabbed the lead in the CW pilot The 100. "The 100"is Taylor's first American production.
5. Ben Mendelsohn Ben Mendelsohn
Actor, Rogue One
Despite his prominence in Hollywood as a character actor known for playing villains and criminals, Ben Mendelsohn has been a leading man in Australia since starting acting as a teenager. Paul Benjamin Mendelsohn was born in Melbourne, Australia, to Carole Ann (Ferguson), a nurse, and Frederick Arthur Oscar Mendelsohn...
6. Mallory Jansen Mallory Jansen
Actress, Galavant
Mallory Jansen is an Australian actress, born and raised in Melbourne. Mallory studied drama in New York in 2011, being coached by some of the world's best acting, accent, analysis, method and film teachers at some of the most renowned schools such as Stella Adler and T. Schreiber Studios. After completing her studies...
7. Liam Hemsworth Liam Hemsworth
Actor, The Hunger Games: Catching Fire
Liam Hemsworth was born on January 13, 1990, in Melbourne, Australia, and is the younger brother of actors Chris Hemsworth and Luke Hemsworth. He is the son of Leonie (van Os), a teacher of English, and Craig Hemsworth, a social-services counselor. He is of Dutch (from his immigrant maternal grandfather)...
8. Isabel Lucas Isabel Lucas
Actress, Transformers: Revenge of the Fallen
Isabel was born in Melbourne, Australia. Her father is Australian and her mother is Swiss. When she was age 6, her family moved to Switzerland for a year. They moved back to Melbourne for a while before moving to a very small mining town in the Northern Territory (population 1,000). Along with her sister, she attended the Jabiru Area School, which included both white and Aboriginal children...
9. Eric Bana Eric Bana
Actor, Munich
Eric Bana was born Eric Banadinovic on August 9, 1968, in Melbourne, Victoria, Australia. He is the younger of two brothers. His father, named Ivan Banadinovic, came from Zagreb, Croatia, and worked as a manager for Caterpillar Inc. His mother, named Eleanor Banadinovic, came from a German family and was a hairdresser...
10. Flea Flea
Actor, The Big Lebowski
Michael Peter Balzary was born on the sixteenth of October 1962, in Melbourne, Australia. When he was four, his parents divorced and Michael, his sister Karen and his mother Patricia headed for New York; they didn't stay long and soon ended up in L.A. (in 1972), where his step-father, a jazz musician named Walter Urban Jr....
11. Caitlin Stasey Caitlin Stasey
Actress, Neighbours
Caitlin Jean Stasey is an Australian actress who is well known for her roles as Francesca Thomas in The Sleepover Club, Rachel Kinski in Neighbours and Ellie Linton in the film adaptation of John Marsden's best seller 'Tomorrow When the War Began' Caitlin is from Victoria, Australia, She began taking an interest in acting/performing when she was about six years of age...
12. Abbey Lee Abbey Lee
Actress, Mad Max: Fury Road
Abbey Lee is known for her work as a fashion model and actress. She appeared in two Victoria's Secret Fashion shows (in 2008 and 2009). She has appeared on the cover or has been featured in many international fashion magazines, including Vogue, Numero, Muse, Dazed and Confused, V and W. She has been in campaigns for Calvin Klein...
13. Radha Mitchell Radha Mitchell
Actress, Silent Hill
Radha Mitchell (born 12 November 1973) is an Australian actress. She started her career acting in various Australian TV series and movies, and later became known for her appearance in Hollywood films. Mitchell, a native of Melbourne, began acting when she was still in high school and had her professional debut on the popular Australian soap...
14. Bella Heathcote Bella Heathcote
Actress, Dark Shadows
Born Isabella, "Bella"Heathcote is an actress from Australia. Her first roles include playing "Amanda Fowler"on the Australian television soap opera, Neighbours, for which she is best known. She was a recipient of a Heath Ledger Scholarship in May 2010. Tim Burton cast Heathcote as "Victoria Winters"in his film adaptation of Dark Shadows in February 2011...
15. Rachel Griffiths Rachel Griffiths
Actress, Blow
Her mother, Anna Griffiths, is an art consultant. Her uncle is a Jesuit priest. Has two older brothers. One brother, Ben, is a ski instructor. Lived on the Gold Coast, Queensland until age five, then moved to Melbourne. Attended Star of the Sea Catholic Girls' College, did well at school and learned ballet...
16. Sullivan Stapleton Sullivan Stapleton
Actor, 300: Rise of an Empire
17. Anna Torv Anna Torv
Actress, Fringe
Anna Torv (born 7 June 1979) is an Australian actress known for her role as FBI agent Olivia Dunham on the Fox television series Fringe (2008-2013). Torv was born in Melbourne, Victoria, the daughter of Susan (nee Carmichael) and Hans Torv, also grew up in Gold Coast, Queensland. Her father is of Estonian descent, but was born in Stirling, Scotland.[4] Her mother is of Scottish descent.
18. Georgina Haig Georgina Haig
Actress, Road Train
19. Jesse Spencer Jesse Spencer
Actor, House M.D.
20. Ed Oxenbould Ed Oxenbould
Actor, The Visit
21. Asher Keddie Asher Keddie
Actress, Offspring
22. Kylie Minogue Kylie Minogue
Actress, Moulin Rouge!
Kylie Ann Minogue was born on 28 May, 1968. The eldest of three children, Kylie's acting career began early, but it was her role as "Charlene"in the Australian soap, Neighbours, which established Kylie as an international star. Her singing career began, purely by accident, when a record company executive heard Kylie's rendition of Little Eva's 1962 hit...
23. Emma Hamilton Emma Hamilton
Actress, Last Cab to Darwin
24. Nadine Garner Nadine Garner
Actress, City Homicide
25. Holly Valance Holly Valance
Actress, Taken
Holly Rachel Valance was born on 11th May 1983 in Melbourne, to parents Rachel and Ryko. Holly's mother is from Southampton, England and her father hails from Yugoslavia. Both her parents were fashion models and her father is a pianist and guitarist. Her parents live in Melbourne with Holly's two younger sisters...
26. David Lyons David Lyons
Actor, Safe Haven
27. Ryan Corr Ryan Corr
Actor, Where the Wild Things Are
In 2011, Ryan was the recipient of the prestigious Australians in Film 'Heath Ledger Scholarship' and in 2010 he won the IF 'Out of the Box' award. He has also received Logie nominations in the categories of Most Outstanding New Talent and Most Popular New Male Talent. With several main cast TV credits already to his name...
28. Costas Mandylor Costas Mandylor
Actor, Saw IV
29. Dan Spielman Dan Spielman
Actor, One Perfect Day
30. Brett Tucker Brett Tucker
Actor, Neighbours
31. Louis Mandylor Louis Mandylor
Actor, My Big Fat Greek Wedding
Recently reprising his role in, my big Fat Greek Wedding 2, the 400 million dollar- grossing history-making comedy sequel, Mandylor's latest movies / Daylights End playing Lance Hendrickson's son in a Post apocalypse zombie infested world/ Mandylor also leads his expendable type crew through a high Octane action drama Titled HUNTED"...
32. Leigh Whannell Leigh Whannell
Actor, Saw
Leigh Whannell grew up in Melbourne, Australia, where, at the age of four, he developed an obsession with telling stories. Whether it be through acting, writing or filmmaking, his primary love was getting a reaction from an audience. In 1995, at the age of 18, he was accepted into the Royal Melbourne Institute of Technology's prestigious Media Arts course...
33. Barry Humphries Barry Humphries
Actor, Finding Nemo
His father was an affluent construction manager. Barry was a very intelligent boy who attended Melbourne University. There, he began in revues and doing some impersonations. He moved to London around 1960 and began his TV career. He has created numerous characters, including Dame Edna Everidge and Sir Les Patterson.
34. Bernard Curry Bernard Curry
Actor, Wentworth
35. Thomas M. Wright Thomas M. Wright
Actor, Everest
36. Lara Robinson Lara Robinson
Actress, Upper Middle Bogan
37. Andrew Lees Andrew Lees
Actor, Rescue Special Ops
38. Kick Gurry Kick Gurry
Actor, Edge of Tomorrow
39. Marco Leonardi Marco Leonardi
Actor, Cinema Paradiso
With his starring roles in two of the most popular foreign films of all time, Italian native Marco Leonardi has become one of Hollywood's most sought-after young actors. Leonardi most recently completed production on two feature films that showcase his diversity as an actor. In Once Upon a Time in Mexico, Leonardi stars as a drunken bandito with Antonio Banderas and Johnny Depp...
40. Cameron Daddo Cameron Daddo
Actor, F/X: The Series
41. Libby Tanner Libby Tanner
Actress, All Saints
42. Hamish Michael Hamish Michael
Actor, Janet King
43. Pippa Black Pippa Black
Actress, Neighbours
Pippa Black (born 16 October 1982) is an Australian actress. From 2005 to 2009, Black played Elle Robinson in the soap opera Neighbours. Black played Tonya in the NBC series Outsourced from 2010 to 2011. Black made small appearances in Australian television shows, student films and children's theatre before playing Elle Robinson in soap opera Neighbours for four years...
44. Rupert Murdoch Rupert Murdoch
Self, THS Investigates: Online Nightmares
45. Marny Kennedy Marny Kennedy
Actress, Mortified
Marny Kennedy is an Australian actress, singer, and dancer. Her first major role was as Taylor Fry in the Australian children's television series "Mortified", which debuted on the Nine Network in 2006, the ABC Network in 2008 and The Disney Channel. As well as showing in Australia, Mortified aired internationally; winning various awards...
46. Kerry Armstrong Kerry Armstrong
Actress, Lantana
47. Mahesh Jadu Mahesh Jadu
Actor, Marco Polo
48. Curtis Stone Curtis Stone
Self, Top Chef Masters
Curtis Stone began cooking at The Savoy Hotel, in his hometown of Melbourne Australia, at the age of 18. After completing his qualifications as a Chef, he took on his next challenge and set off to Europe seeing what Italy, France and Spain had to offer before finally arriving in London. In London, he started cooking alongside Marco Pierre White...
49. Helen Reddy Helen Reddy
Soundtrack, My Best Friend's Wedding
The #1 Grammy-winning "I Am Woman"became not only THE anthem of the feminist movement during the radical 1970s, but also the signature song for its crop-haired composer and singer Helen Reddy. Three decades later this is the hit people still remember her for, despite the fact she had an abundance of other "top ten"records over the course of her long career...
50. Richard Norton Richard Norton
Actor, Mad Max: Fury Road
Richard Norton's big screen appeal was undeniable when he debuted as the menacing assassin Kyo in "The Octagon"(1980), even though the character remained cloaked by a ninja mask. In the recent "Under a Red Moon"(2008), the Melbourne native plays a hardline judge who unravels when his son succumbs to drug addiction...
❊ Web Links ❊
→
Biography Search - Melbourne - IMdb
→
IMdb - Biography Search - melbourne, victoria, australia
→
www.imdb.com
→
Famous inFamous and other Melbourne born Melburnians...
❊ COVID-19 Notice ❊
Many locations have gone into lockdown as the state takes action to stop the spread of the deadly coronavirus (COVID-19).
→
Disclaimer
: Check with the operator before making plans
...
Trending HOT

Drive-In Movie Club
Drive-In Immersive Cinema Nights Are Coming to Melbourne Put together by our friends at Hot Tub Cinema, a string of family-friendly, social distancing-safe, drive-in ..

Things to see, hear & do this weekend
Make the most of your weekend in Melbourne with these fabulous events. No city does it better than Melbourne, so get out and discover the very best shows, festivals, ..
---
Update Page