Ben Mendelsohn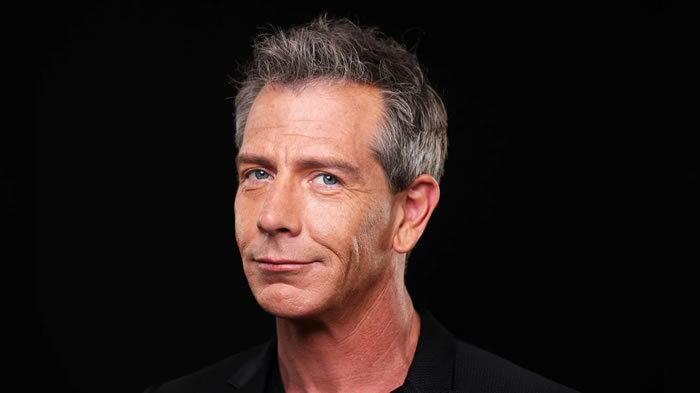 Paul Benjamin Mendelsohn born in Melbourne is a well known character actor known for playing villains and criminals.
Paul Benjamin Mendelsohn was born in Melbourne, 3 April 1969 to Carole Ann (Ferguson), a nurse, and Frederick Arthur Oscar Mendelsohn, a medical researcher. He attended Heidelberg Primary School and Eltham High and Banyule High schools. He took drama because he thought it was an easy class. Mendelsohn was the only one of his friends to follow up with an audition for Crawford Productions that was being advertised.
Getting his start in television, including The Henderson Kids and the long running soap opera Neighbours, Mendelsohn broke out with his performance as an ill-fated juvenile delinquent in the acclaimed coming of age film The Year My Voice Broke. Mendelsohn won the best supporting actor award from the Australian Film Institute, his first of eight nominations.
Mendelsohn went onto to become one of the most popular teen/young adult stars in Australia cinema, often rivaling other emerging talents of his generation, including Russell Crowe, Noah Taylor, and Guy Pearce, leading the Australian tabloid to nickname them "the Mouse Pack"in reference to the Rat Pack in America and Brit Pack in the UK, emerging at the same time. Among his peers, Mendelsohn seemed to corner the market on troubled, angry young men, thanks to his roles in Idiot Box, Metal Skin, and Nirvana Street Murder. But Mendelsohn also proved he was capable of being a romantic lead, starring in the comedies The Big Steal, Cosi, Spotswood, and Amy.
In the 1990s, Mendelsohn appeared in just one "Hollywood"film, the action film Vertical Limit, as one of two daredevil climbers on a rescue mission, often providing the film's comic relief. The film failed to find an audience and Mendelsohn returned to Australia, where he primarily worked in theater and television, despite earning best actor nominations from the Australian Film Institute and Australian Film Critics Circle for the drama Mullet, as a prodigal son returning to his small town. He also took steps to work in more international films such as The New World, Knowing and Australia. Mendelsohn has acknowledged that there was a period of almost two years that he had so little work, he considered leaving the acting profession entirely.
In 2009, Mendelsohn experienced a bit of a comeback with the role in the independent Australian films Beautiful Kate, as troubled man forced to reunite with his dying father and come to terms with the death of his twin sister, with whom he had a complicated relationship. He was nominated for Australian Film Institute and Australian Film Critics Circle Best Actor in 2009. A year later, he appeared as Pope in Animal Kingdom, the most terrifying and violent member of a crime family. In 2010, he won Best Actor from the Australian Film Institute, Independent Film Award, and Australian Film Critics Circle.
Since 2010, Mendelsohn has become a major player in Hollywood as a character actor in both blockbuster films (The Dark Knight Rises) and critically acclaimed films such as Killing Them Softly and Place Beyond the Pines. In 2013 he appeared in the UK Starred Up, which earned him a Best Supporting Actor Award from the British Independent Film Awards. He received high praise for his performance as gambling addict in 2015's Mississippi Grind (earning an independent spirit award nomination for best actor). The same year he began a two season run on Netflix's Bloodline as Danny Rayburn, the black sheep in a well respected family in the Florida Keys (he was considered a guest actor in the third and final season). In 2016 his career took another leap forward, appearing as the main villain. In the Rogie One (A Star Wars Story) and winning the Emmy for Outstanding Supporting Actor in a Drama Series. He missed the ceremony, as he was filming Steven Spielberg's Ready Player One.
The Herald Sun Digital Edition: The art of EVIL
Hollywood's villain of choice Ben Mendelsohn is continuing his reign of nastiness on film by facing off against Robin Hood, writes James Wigney
MELBOURNE actor Ben Mendelsohn is heading for a big birthday next year - he'll hit the dreaded 5-0 in April.
But unlike previous milestones - turning 30 and 40 were 'a big deal' - the Aussie Alister says he won't be doing too much soul-searching about it.
'The 5-0 is a big one,' he concedes over the phone from his adopted home of Los Angeles. 'But I don't know if something happens in your 40s where you are like 'whatever' . You know it's coming, you know it's a big one but I think by the time you're in the later part of your 40s ... you have done most of the head miles or reflecting about it before it happens. I feel like I have already done a bunch of that anyway. But yeah, it's a big birthday.'
Unsurprisingly, any reflecting he has done about his career over the last decade has only brought him smiles. Ten years ago he was just starting to come out of a career slump that at one point had him washing dishes at a restaurant in Sydney's Bondi and working at a Brumby's Bakery.
Now, thanks in no small part to his role as the insidious, deadeyed gangster, Pope, in David Michod's 2010 Aussie crime thriller Animal Kingdom, he's carved out a lucrative niche as Hollywood's villain of choice. In the last six years, he has broken bad for Christopher Nolan in The Dark Knight Rises, Ridley Scott in Exodus: Gods and Men and Steven Spielberg in Ready Player One, as well as embracing nefarious roles in Star Wars: Rogue One and next year's Marvel Cinematic Universe chapter, Captain Marvel.
'It's been extraordinary,' he says of his career renaissance. 'But that's what has been very sweet about it - you don't expect that in this business. And also with the kind of career that I have had - such as it is - and having that success, you just don't expect it. I think as an actor you expect that some time in your 20s is going to be your prime period of acting so I am still grateful and taken aback by how it's gone.'
For his next movie, the umpteenth version of Robin Hood, he's returning to the very beginning of his long involvement with the silver screen. The Disney animated version of the much loved 'steals from the rich and gives to the poor' rebel was the first film he ever saw at the cinema as a child living in Germany. And true to recent form, he's not on the side of the underdog outlaw, but rather is playing the violent, bullying , corrupt antagonist, the Sheriff of Nottingham.
Finding something new in a role that has been played so many times is no mean feat - and Mendelsohn was a didn't want to try to emulate what he considers the greatest of them all, the late Alan Rickman's towering performance that well and truly stole 1991's Robin Hood: Prince Of Thieves away from its A-list star, Kevin Costner .
'He is absolutely the gold standard ,' says Mendelsohn . 'One thing I said from the very utset was that is an untouchable performance . You can't outdo or top that. '
Instead , after talking to director Otto Bathurst about the new high-octane version that would see Taron Egerton's Robin shooting arrows like a machine gun and moving like he was in some kind of Middle Ages Matrix, Mendelsohn resolved to make his Sheriff a 'brutish kind of survivor' , the victim of an abusive childhood who rises to power and influence through a potent blend of cunning, toadying and ol 'I think that he is someone who is born into a rough place and time, and obviously there is that descriptor of all sorts of unseeming stuff that you would go through at a young age. I think he is that kind of example of someone that decides that if you can't beat them, join them - but get on top of them, as it were .' While Aussie audiences have known about 'Full Mendo ' - a term coined by comedian Mick Molly to describe his menacefilled intensity - for years, his nickname is starting to go global. Compatriot Cate Blanchett was on the same episode of Jimmy Kimmel recently and remarked that she had just seen Mendo backstage in his trackie dacks, leaving the talk show host utterly perplexed. 'It's very flattering to be part of the culture like that ,' Mendelsohn says. 'I love being part of the country. It's an honour. And it's an irreverent country - that's important to us. I have been away for a good while but I kind of love that about us.' He's similarly grateful about the Aussie affection for the disreputable outsider. Not only does the country that embraces Ned Kelly as a folk hero love to hate the bad guys Mendelsohn brings to life on screen, but it also seems to be happy to look past his darker, more selfdestructive days. 'I think we are more tolerant and less black and white about those things,' he muses. 'I mean the whole loveable larrikin thing, which was an earlier reading of who I was. A bit poorly behaved, not pernicious , a bit dodgy . We're OK with that stuff and that's a good thing. Australia throws up more than its fair share of genuine characters
- interesting, fun, cheeky people.' As a long-time comic book and video game fan, Mendelsohn says he was thrilled to join the MCU for Captain Marvel, opening in March . But at the very mention of the superhero blockbuster in which he plays a greenskinned , power-hungry alien called Talos, the Marvel cone of silence comes down and he chooses his words carefully. 'I can tell you that he's nasty and very green, and not a lot else. I can confirm that he's not there to do good.'
Did you know...
He is still a card-carrying Melbourne Storm fanatic. "I can never go against my home city," who grew up and began acting in Eltham before he relocated to Sydney, where he fell in love with rugby league, and then moved Los Angeles, his home since Animal Kingdom made him an international star a decade ago.
"I carry Cameron Smith's footy card in my wallet and I have done ever since I pulled it out of a pack of footy cards about 10 years ago."
❊ Web Links ❊
→
Ben Mendelsohn
→
www.wikipedia.org/wiki/Ben_Mendelsohn
❊ COVID-19 Notice ❊
Many locations have gone into lockdown as the state takes action to stop the spread of the deadly coronavirus (COVID-19).
→
Disclaimer
: Check with the operator before making plans
...
Trending HOT

Things to see, hear & do this weekend
Make the most of your weekend in Melbourne with these fabulous events. No city does it better than Melbourne, so get out and discover the very best shows, festivals, ..
---
Update Page