0958733155
Australia  /  eng
Bike Rides Around Melbourne - Blunden, Julia.
Open Spaces Publishing (2002)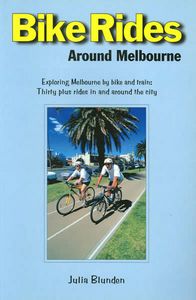 Reference, Travel Guide
Dewey
796.64099451
Format
Softcover
Edition
1st ed.
Nr of Pages
176
Height x Width
210 mm

Store
eBay
Purchase Date
21/10/2007
"Exploring Melbourne by bike and train : thirty plus rides in and around the city" - cover.