Update Listing Information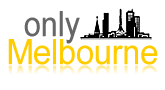 This page is used to make changes to all content including edits, modify, reactivate or cancel.

The update listing process is free, quick and easy!

Follow the 'advice' below which sends a request to an editor who will action the instructions.


--> Update Advice <--

Left click the 'UPDATE' button (below) and explain the changes in the pop-up message window.

It can be used to change the description, address, telephone, dates, times, image* and links.

The request will be completed and confirmed within 24 hours.

Before sending, please check the instructions are complete, so there isn't.. one more thing.





Frequently Asked Questions

Answers to commonly asked questions.

Description | Avoid detailed changes by providing a completely new description that can be copy and pasted in one action.

*Image | We prefer to link to an image hosted by you.



Tell us the URL of the new image OR request image change (above) and then Upload Image Here.

Cancellation | Request cancellation and please provide the reason.

Security | There are no logins, passwords or registrations.

Proof of Ownership | If required, we will contact you.

Telephone | Featured Advertisers may call during business hours.

Featured Advertising | View Options Here - send advice (above) or use the Upgrade Listing link (under content).

Update Cost | One complimentary update per listing. Additional updates: $75.00 an hour (+GST)

If a question has not been answered see Advertising F.A.Q..