Top 10 Web Sites About MELBOURNE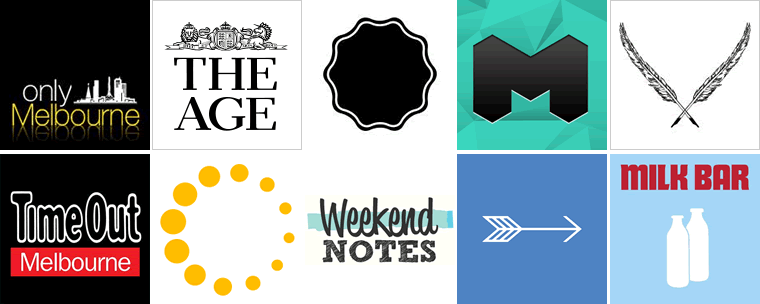 It's All About Melbourne
Melburnians must be the luckiest people on earth. Not only do we get to live in the world's most liveable city but we also enjoy some of the most interesting websites in the world.
Not a day seems to pass when another website pops up about our marvellous city. Whether it be about food, drink, venues, what's on, architecture, Melbourne has it all with passionate Melburnians proud to tell the world about their fine city.
Our view of the best websites about the city of Melbourne.
Top 10 Web Sites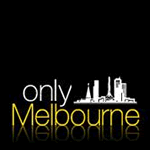 #1 OnlyMelbourne.com.au
OK, we're biased, OnlyMelbourne is the go-to website about Melbourne. OnlyMelbourne publishes articles on all things Melbourne in a trusted and friendly environment.
Over 500 events a day including markets, festivals, gigs, shows, exhibitions as well as local interests like fetes, community fundraisers and charity events.
The team understand Melbourne, presenting content about its people (Melburnians), Past (History), Community and Guides.
OnlyMelbourne for everything to do, see and play in marvellous Melbourne. The very best of Melbourne today, tomorrow and the future.. love Melbourne!

About OnlyMelbourne
|
onlymelbourne.com.au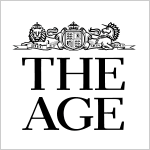 #2 TheAge.com.au
Fairfax Media's theage.com.au is a huge web site. As well as Latest & Breaking News, it presents articles, pictures and content covering Sport, Business, Politics, Tech, Entertainment, Lifestyle, Travel, Cars and Property.
You can lose yourself on theage.com.au web site for hours. Local, national and world news, video, comments, supported by the best app of the newspapers. Melbourne's premier daily newspaper for over 100 years (1854) has moved from print to a spectacular web site and iPad version. TheAge.com.au is also the top "Melbourne"web site based on Unique Visitor Metrics by alexa.com.
As Victoria's premier broadsheet newspaper with its team of experienced journalists, international correspondents and high-profile commentators, The Age remains committed to providing compelling quality journalism that continues to attract an influential and discerning readership.

the-age
|
theage.com.au
#3 Broadsheet
We like the Broadsheet web site, a lot. Trendy, sassy, very easy of the eye and always damn good content.
The web site has clean lines and presents easy to read well written content. Simple links: Food & Drink, Nightlife, Fashion & Shopping, Art & Design, Entertainment, Things To Do and a Directory. Article titles that make you want to read more, interesting graphics, all spaced out cleanly with advertising.
Only a Melburnian with a passion for this city could (or would) write an article about the uniquely Melbourne
Hot-Jam Doughnut
. As Molly would say, do yourself a favour!
Broadsheet is Melbourne's leading online magazine covering food and drink, nightlife, fashion, art, design and entertainment.

A guide for people who love to go out and get involved in city life, Broadsheet will keep you in the know about the best of what Melbourne has to offer - we don't waste your time with anything you don't need to know.

Broadsheet
|
broadsheet.com.au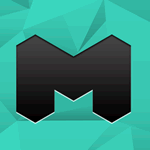 #4 That's Melbourne
A very good web site managed by the City of Melbourne for events, activities and information in Melbourne CBD, Docklands and Southbank.
Covering What's On topics including Events, Eat & drink, See & do and Shopping. Activities including Arts & culture, Comedy, Kids & family, Markets, Music, Rooftop bars and Theatre & shows.
Visitor Information includes Visitor services, Transport, Maps, Tours and Travel tips.
Step into the city you know, discover the city you don't. Hidden in the gaps and cracks of Melbourne, you'll find incredible things that will amaze and inspire. So, step into the city you know and discover the city you don't.

City of Melbourne - What's On
|
whatson.melbourne.vic.gov.au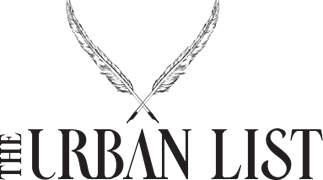 #5 The Urban List
The Urban List is a guide for everything worth tasting, trying, booking and buying presented in a very appealing web site, excellent photography and good writing.
This is very modern, social, light and easy on the eye. Unobtrusive advertising covering Restaurants, Cafes, Bars & Pubs, Shopping, Health and Beauty with an A List and Directory
We deliver daily inspiration, providing recommendations founded on integrity, authenticity and trust; creating content that drives decisions.

The Urban List is a curated guide to your life in the city - trusted recommendations that connect our readers with businesses and brands we love. We have built an influential, discerning audience passionate about food, fashion, travel, design, beauty, fitness, and epic experiences.

The Urban List
|
theurbanlist.com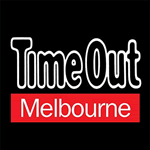 #6 Time Out
The mammoth that is TimeOut worldwide does not diminish what it presents for Melbourne. Sitting alongside it's printed monthly edition, the web site is simple, clear and concise showing What's Happening in Melbourne.
Fashionably broadsheet colours (black, white and red), convenient search with easy navigation to Food & Drink, Things to do, Arts & Entertainment, Music & Nightlife, Shopping, Area Guides and Travel.
Well written reviews, extensive "top"lists of things to do, see, eat and drink right around Melbourne. Handy "You might also like", "Other venues nearby", Readers' comments, reviews and hints, TimeOut Melbourne is the capital of things to do, events and entertainment in Melbourne.
Within Time Out Melbourne website, you'll find everything you need to know about where to go and what to do in Melbourne.

Time Out
|
timeout.com
#7 AroundYou
AroundYou went the way of the dodo in 2018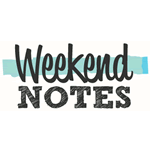 #8 Weekend Notes
Written by independent local writers about their favourite events and places, WeekendNotes publishes interesting articles and information aimed at local readers.
With topics and articles suited to every interest, WeekendNotes web site is plain and simple bringing unique content that highlights Melbourne's wide social spectrum.
Things to do, Events, and What's on in Melbourne.

weekendnotes-melbourne
|
weekendnotes.com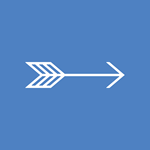 #9 ThreeThousand
I really like ThreeThousand although its way too hip and cool for my taste. Its content is current, relative and written by people that care about the city.
Displayed with titles I rarely understand, the articles are well versed with all the required details and links. It could be described as all substance with little fanfare.
Made with love by The Thousands and a friendly band of writers and collaborators.

ThreeThousand is a weekly snapshot of Melbourne's subculture, fired by email into the loving arms of people who realise that the best things in life are often hard to find.

It is compiled by an amorphous gaggle of writers, stylists, designers, photographers, sub-cultural attaches and a large troupe of monkeys who enjoy working for peanuts.

ThreeThousand
|
thethousands.com.au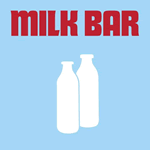 #10 Milk Bar Mag
How could it fail with such an iconic Melbourne name! Milk Bar Mag is your daily delivery of culture in an e-magazine format of articles, reviews and imagery.
Well laid out, simple to follow tabs to Food and Drink, Entertainment, Art & Design and Photo & Video and no advertising (wow).
The Milk Bar is an independent guide to the best of Melbourne. Updated daily and covering everything from food and freebies to art and architecture, the Milk Bar is your cultural and creative guide to the city.

Milk Bar Mag
|
milkbarmag.com
---
Top "Melbourne"Sites
by traffic by
alexa.com
# | Australian Rank | URL

#1 - 45 -
vic.gov.au

#2 - 47 -
bom.gov.au

#3 - 58 -
whirlpool.net.au

#4 - 67 -
afl.com.au

#5 - 70 -
9news.com.au

#6 - 79 -
heraldsun.com.au

#7 - 131 -
unimelb.edu.au

#8 - 189 -
vic.edu.au

#9 - 226 -
graysonline.com

#10 - 243 -
myer.com.au
In 2015, onlymelbourne.com.au rank 2,052 in Australia.
Honourable Mentions

eventfinder.com.au

eventful.com

visitvictoria.com

theworldlovesmelbourne.com

reallymelbourne.com.au

liveguide.com.au

alphabetstreet.com.au

concreteplayground.com

whitehat.com.au

milkbarmag.com

niteguide.com.au

my247.com.au

heraldsun.com.au

If we just missed one, please let us know (button below).
September 2015 (Updated Dec 2018) |
MelB
Contact Us
❊ Web Links ❊
→
Top 10 Web Sites About MELBOURNE
❊ Also See... ❊
→
Melbourne's Best on the Web
→
Tags
: Top 10 website melbourne review
Trending HOT

Things to see, hear & do this weekend
Make the most of your weekend in Melbourne with these fabulous events. No city does it better than Melbourne, so get out and discover the very best shows, festivals, ..

Australian Open 2020
Melbourne in January means only one thing - the Australian Open. With the world's top tennis players fighting it out for the first Grand Slam title of the year, there's ..
---
Update Page Request