❊❊ INACTIVE PAGE ❊❊
The date for this event has passed.
Enquire Here
or see below for advertisers' details.
---
School Holidays: Sea Life Melbourne
Snap on your snow-shoes, Ice Age is coming to Sea Life Melbourne Aquarium these school holidays!

Full of action-packed adventures including special live shows and immersive activities set to delight young visitors.

Ice Age Live Shows

The 30 minute performances are based on the blockbuster movie franchise Ice Age and feature much loved characters: Sid the sloth, Scrat the squirrel, and a saber'toothed tiger named Diego.

In their mammoth live show, The Hunt for the Honeycomb Caves, Sid, Scrat and Diego will excite their audience as they negotiate their way in a calamitous journey across the icy lands to safety in the Honeycomb Caves.

Scrat's epic pursuit of the elusive acorn catapults him into the universe where he accidentally set off a series of cosmic events that transform and threaten the Ice Age World. To save themselves, Sid, Scrat and Diego embark on a quest of comedy and adventure.

Young guests will be able to continue the Ice Age experience in the Collision Course Immersive Zone with Crash & Eddie's Air Hockey interactive game (for the uninitiated, Crash and Eddie are two cheeky prehistoric possums), and Scrat's Acorn Challenge (an acorn tossing game ' think arcade tossing game for the ice ages).

Let's hope Scrat's chaotic acorn adventures don't go too astray! While Sea Life's penguins will be at home with the winter-white conditions, the rest of the aquarium's thousands of creatures including sharks, rays and turtles, will remain safely in their temperate waters for the wonder of all visitors.

The Ice Age live shows are an extension of Sea Life Melbourne's immersive activities program including two Ice Age 4D films (No Time For Nuts, and Dawn of the Dinosaurs), that screen daily.

'Ice Age is a great way to inspire kids to start thinking about all the amazing creatures in the world and the impact our environment has in making homes for snow life and sea life,' says Sarah-Jane Tilbury, General Manager, Sea Life Melbourne. 'We're looking forward to welcoming all children to experience live shows with Sid, Scrat and Diego to perform at Sea Life during these school holidays.'

The Ice Age live shows and Ice Age Zone activities are free with all Sea Life Melbourne entry tickets from 22 September ' 7 October.


Tickets

Skip the Line: Tickets includes Admission to SEA LIFE Melbourne Aquarium animal feedings presentations shows and talks.

Online Bookings | experienceoz.com.au
Adult > $42.00
Child (4-15yrs) > $28.00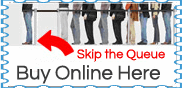 Web Link:
School Holidays: Sea Life Melbourne

---
❊ UPDATE PAGE ❊
This event can be reactivated with updated information with the UPDATE function.
Select the button below and follow the instructions.

---
Advertising
Update (Edit) Page
Upgrade Page Advertising
Advertising (Home) Central