❊❊ INACTIVE PAGE ❊❊
The date for this event has passed.
Enquire Here
or see below for advertisers' details.
---
The National Geographic Photo Ark
This winter in an Australian-first, National Geographic Photo Ark is coming to Melbourne Zoo. This exclusive photo exhibition is using the power of photography to inspire people to save animals before it's too late.

For many of Earth's creatures, time is running out. Species are disappearing at an alarming rate. The National Geographic Photo Ark is pursuing the ambitious goal of photographing every species in the world's zoos and wildlife sanctuaries, to inspire action through education, and help save wildlife by supporting on-the-ground conservation projects.

This multi-year effort with National Geographic Fellow and photographer Joel Sartore will create intimate portraits of an estimated 12,000 species of birds, fish, mammals, reptiles, amphibians, and invertebrates. Once completed, the National Geographic Photo Ark will serve as an important record of these animals' existence and a powerful testament to the importance of saving them.

Joel Sartore has visited 40 countries in his quest to create this photo archive of global biodiversity and the exhibition features images taken at Melbourne Zoo and Healesville Sanctuary. To date, he has completed intimate portraits of more than 6,000 species. Opening in July, Melbourne Zoo will host a curated photographic exhibition showcasing these incredible portraits of animals on the brink.

Location:Leopard Lodge

The photo exhibition will be open from 1 July - 1 October and is included with general admission to Melbourne Zoo.

Save time and Book Online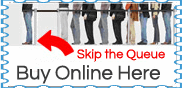 Web Link:
The National Geographic Photo Ark

---
❊ UPDATE PAGE ❊
This event can be reactivated with updated information with the UPDATE function.
Select the button below and follow the instructions.

---
Advertising
Update (Edit) Page
Upgrade Page Advertising
Advertising (Home) Central