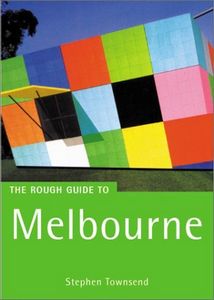 Travel Guide
INTRODUCTION
Australia's second-largest city and capital of the state of Victoria, Melbourne prides itself on being a place that knows how to live well. Although it lags behind Sydney in terms of population, prestige and sheer kinetic energy, its less brazen charms offer a quality of life which other Australian cities find difficult to match. Magnificent landscaped gardens and parklands have made the city one of the greenest in the world, while beneath the skyscrapers of the arresting Central Business District, an understorey of elegant Victorian-era facades presents Melbourne on an agreeably human scale. This is a cosmopolitan and sophisticated city - one that is undeniably a good place to live, and enjoyable to visit too. Residents and visitors alike can take pleasure in its successful mix of ethnically diverse people; the revitalized city-centre laneways and arcades, which now house some of Australia's coolest cafés and bars with interesting and affordable cuisine; and in its leading role in Australian cultural and sporting life.
There's a staid and even boorish side to Melbourne too, as you might expect from a city that had - in comparison to Sydney's incontrovertibly brutal origins - relatively genteel beginnings, when the discovery of gold brought sudden wealth to the infant settlement. Reminders of the old conservatism linger on in the city's uniform layout and relentless suburbanization, and in the way that locals like bragging about inconsequential things like the possibility of having the world's tallest building - the A$500 million Eureka Tower set smack in the middle of the Southgate complex, which is destined to out-monster Manhattan's Trump Tower - or fussing over nothing, such as when visiting American comedian Jerry Seinfeld remarked that Melbourne was "the anus of the world".
That the city has been able to shake off the cultural slough which haunted it for years is largely the result of postwar immigration, which, since 1945, has brought the world to Melbourne, shaking up the city's Anglo-Celtic mindset for good. Whole villages have arrived from Lebanon, Turkey and Greece, many from Vietnam and China, and more recently from Eastern Europe - immigrants who have enriched and energized Melbourne's formerly inward-looking and parochial character.
Over the last decade, Melbourne has also undergone an amazing economic transformation in a huge variety of fields - multimedia, architectural design, fashion, food, drinking and gambling among them - partly thanks to successive, forward-thinking state governments which have spent billions of dollars on infrastructure and major sporting and cultural events. Development has come at a cost - older city and suburban buildings have been demolished, eroding much of Melbourne's past, and wealth is now more unevenly distributed, with increasing numbers of homeless people and drug addicts on the streets. But despite these growing pains, this new Melbourne for the second millennium is today humming with vigour, increasingly comfortable with its mantle of Australia's second city, and looking forward to a confident and prosperous future.
Outside Melbourne, and easily accessible by public transport or car, are a host of rewarding day-trips. Nearby on the coast is Phillip Island, with its famous Little Penguins, and the bucolic backdrops and beach resorts of the Bellarine and Mornington peninsulas. Inland on the city's doorstep the scenic Dandenong Ranges and the prestigious wineries of the Yarra Valley present convenient escapes from the pace of city life, while, slightly further afield, the salubrious spa towns of Daylesford and Hepburn Springs and the grandiose architecture of the former goldmining town of Ballarat - Victoria's largest inland city - offer reminders of the area's nineteenth-century heritage. Heading westwards along the coast, the magnificent Great Ocean Road winds 300km through some of Australia's most spectacular coastal scenery.
Format
Softcover
Cover Price
$11.95
Nr of Pages
317
Height x Width
145 x 104 mm

Store
eBay
Purchase Date
16/04/2007
Links
Amazon US