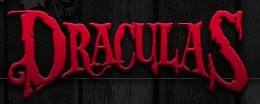 Dracula's Cabaret Restaurants are widely recognised as the longest running and most popular Cabaret Restaurants in the whole of Australia.

Dracula's is Australia's longest-running and most successful theatre restaurant, having entertained over 3 million guests over 30 years.

Come out and enjoy a wonderful night of unforgettable entertainment: burlesque, contemporary music, comedy and quality dining – all your needs in one fantastic venue!

That's why our guests truly believe that we are the best dinner theatre in the country. For more information on Draculas Cabaret Restaurants, please visit our website.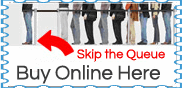 Need help? Call 1300 935 532 or Book Online


Dracula's to close - 23 December 2017

To our loyal customers and fans of our Dracula's Melbourne venue - after an astoundingly successful 37 years, our final curtain call will be on December 23rd.

Our Gold Coast theatre will remain open. We want to thank each and every person that has been a part of our madcap theatre restaurant and hope that you can visit us one last time before our final show!

Customers with bookings after December 23, 2017 will either get a booking transfer or a full refund.
Source: facebook.com