Lindt Chocolate Cafes & Shops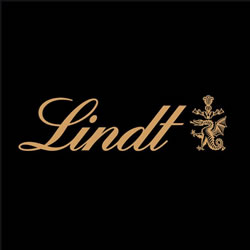 Step into a world of the finest and largest Lindt chocolate collection available anywhere in Australia! The Lindt Chocolate Cafes and Chocolate Shops are a truly unique environment engaging all five of your senses in an unforgettable chocolate experience. With locations in Sydney, Melbourne, Brisbane, Gold Coast, Adelaide and Canberra Lindt Chocolate Cafes and Shops are the perfect place to stock up on all your Lindt chocolate favourites.
Since 1845 LINDT has been dedicated to producing the world's finest chocolate from bean to bar. Our Master Chocolatiers have been driven by their passion for skilfully creating delicate masterpieces and the finest chocolate.
DISCOVER MORE
1. LINDT CHOCOLATE CAFÉ, COLLINS STREET
271 Collins Street
Melbourne VIC 3000 P: 03 9667 0900
2. LINDT CHOCOLATE SHOP, SPENCER OUTLET CENTRE
Spencer Outlet Centre
201 Spencer St
Docklands VIC 3008 P: 0396004799
3. LINDT CHOCOLATE CAFÉ, SOUTHGATE
Ground Level Southgate Retail Precinct
3 Southgate Avenue
Southbank VIC 3006 P: 03 9686 7498
4. LINDT CHOCOLATE SHOP, DFO SOUTH WHARF
Basement Level Opposite Ugg Direct
DFO South Wharf 20 Convention Centre Pl
South Wharf VIC 3006 P: 03 9682 5005
5. LINDT CHOCOLATE CAFÉ, CHAPEL STREET
Jam Factory 500 Chapel Street
South Yarra VIC 3141 P: 03 9090 0009
6. LINDT CHOCOLATE SHOP, DFO ESSENDON
Opposite Royal Doulton DFO Essendon 100 Bulla Rd Essendon Fields VIC 3041 P: 03 9379 5995
7. LINDT CHOCOLATE CAFÉ, CHADSTONE
Lower Ground Level Chadstone Shopping Centre
1341 Dandenong Road
Chadstone VIC 3148 P: 03 9568 2444
8. LINDT CHOCOLATE SHOP, UNI HILL FACTORY OUTLETS
Opposite Cotton On
Uni Hill Factory Outlets 2 Janefield Dr
Bundoora VIC 3083
P: 03 9466 8955
9. LINDT CHOCOLATE SHOP, DFO MOORABBIN
Ground Level Opposite North Foodcourt
DFO Moorabbin 250 Centre Dandenong Road
Moorabbin Airport VIC 3194 P: 03 9585 0062
❊ Web Links ❊
→
Lindt Chocolate Cafes & Shops
→
www.lindt.com.au
Trending HOT..
---
→
Page Editor