Exhibitions @ Brunswick Street Gallery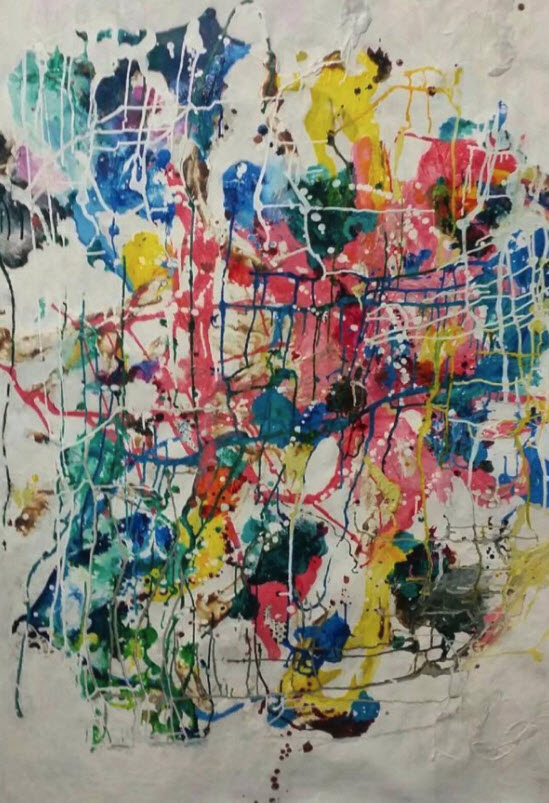 Brunswick Street Gallery presents..
UPCOMING EXHIBITIONS
Stuart Mander: Horror Show
Stuart Mander loves all things horror. This exhibition takes on classic film icons within the genre. Comprising of detail rich paintings Mander utilises comedic elements along with dark underlying narratives to bring the best, and worst, of horror. From Sigourney Weaver in Aliens to the Audrey Two from Little Shop of Horrors, Mander takes on the greats.
Kaitlyn Francis: enskost
enskost is a contemporary photographic exhibition. The abstract portraiture creates a narrative between the difficulty of adolescence and self expression, particularly self expression in rural areas. The work is an observation of the people in the artist's life, and the way that their surroundings impact.
Origins
A group of fibre artists come together to explore the theme of origins; using textiles and rich textures to reflect on the roots of their practice, the materials they choose to bind together and their own place of birth.
Featuring: Gaby Dillon, Heidi Helyard, Gemma Hicks, Natalie Jones, Monika Kalinowska, Rachael Kerwick, Lee Leibrandt, Deborah McArdle, Kiki Newdick, Kate Sylvester, and more.
Australasia Now
This exhibition explores identity constructs in the region, what does it mean to be part of this geographic region in the 21st Century, how we see ourselves no, how have we historically seen ourselves. We delve into political constructs affect relationships, and how our identity is constantly shifting as we become more interconnected. How first nations peoples have always connected and viewed Australasia, how colonial constructs shaped 'white Australia', how increasingly globalisation has re-empowered people, cultures, and communities allowing them to be heard. This is Australasia Now.
Hilary Green: Childlike
Hilary Green is a Melbourne based artist who works with clay, ink and animation. Her work often explores dreamlike, mystical characters who are disillusioned with their own reality as well as a reflection on childhood memories and anxieties.
'Childlike' conjures up the artist's perspective of childhood and filters this over adult experiences. ​
21 July - 2 August.
When & Where
Happens: Tuesday, Wednesday, Thursday, Friday, Saturday
Times: Tuesday - Saturday 10am - 8pm | Sunday 10am - 6pm
Venue | Location
Brunswick Street Gallery
show
⊜
322 Brunswick St
Fitzroy
3065
|
Map
✆
Event: | Venue: 03 99 423 141
Venue Event Calendar

1
Events
Web Links
→
Exhibitions @ Brunswick Street Gallery
→
Disclaimer
: Advertising details can change at any time. Check with the advertiser (contact information above) before making plans, booking or proceeding.
→
Viagogo
: is NOT an official Australian ticket reseller.
Trending HOT..
---
Advertising
Page Editor
Upgrade Advertising