Cultiver | Luxurious Bedding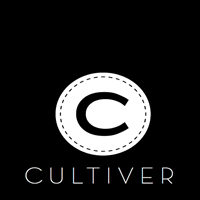 CULTIVER - Luxurious Bedding for an Affordable Price
CULTIVER has become quite known amongst Australians, given the fact that they provide the most luxurious bedding for an affordable price. CULTIVER has an extensive range of products, which includes bed linen, table linen, cushions, throws, loungewear and even gift cards. If you need something for your bedroom or table, CULTIVER will be the place to go!
Great Range of Bedding
Customers who shop at CULTIVER can count on a diverse range of products. The company started with an exclusive range of quality linen bedding, but grew into one of the largest bedding providers in Australia with an astonishing range of vintage silk velvet cushions, Turkish cotton robes, sleepwear and much more.
Always There
When you need luxurious bedding, you can always count on CULTIVER. Customers do not have to leave their home either, because CULTIVER offers their beautiful range of bedding online as well. By doing so, customers can look for their perfect bedding 24/7 and count on a speedy delivery on their doorstep.
Luxurious yet Affordable
Luxurious bedding does not have to cost a tremendous amount of money; this is proven by CULTIVER on a daily basis. Instead of purchasing fake Egyptian cotton for a high price, why not buy real luxurious bedding for an affordable price? For more information about CULTIVER, or the range of bedding, please go to Cultiver's website.
Stockist
NORSU INTERIORS
356 Wattletree Road
Malvern East
Ph: (03) 9886 0457
❊ Web Links ❊
→
Cultiver | Luxurious Bedding
→
www.cultiver.com
Reader Interest
---
→
Page Editor