Advertising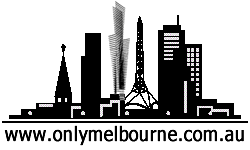 OnlyMelbourne is an online guide with a What's On Calendar, Things To Do Guide, Sports, Business & Shopping Directory presented in device friendly versions including desktop and smart phone.
OnlyMelbourne enjoys over 1 million unique visitors and 2.5 million page views every month.
Celebrating 17 years of digital prowess, OnlyMelbourne is a trusted local resource for Melbourne information.
We present the following advertising options in Melbourne's most popular lifestyle publication.
EVENT ADVERTISING

The difference between a standard (free) and featured (paid) event listing is exposure. Don't be lost in the 82k events published each year.

View Advertising Categories >



Standard Event

$0.00

Unlimited Text

Hyperlinks (2)

Ranked Alphabetically

Event Category (1)

Image (yes)

Featured Event

$65.00 PW

Unlimited Text

Hyperlinks (3)

Ranked Top

Event Category (2)

Image (yes)

Side Bar

Newsletter

Social Media































BUSINESS & ORGANISATION ADVERTISING

Presenting advertising listings for a business / organisation whereas the event listings above are for 'dated' events.

Business Directory
Commercial business listing for retail, trade and services.



Standard Listing | Apply Here < $25.00 | Unlimited Text, Hyperlinks, Ranked alphabetically, Active 12 Months.


Featured Listing | Apply Here < $129.50 | Unlimited Text, Hyperlinks, Ranked Top, Business Directory, Active 12 Months, Side Bar 14 Days, Newsletter and posted across Social Media platforms (Facebook, Twitter & Google+).


Venue
Listing for entertainment spaces, centres, galleries, grounds, parks, reception, halls etc that includes details about the venue, address, contact details and booking links.

Venue operators can also be provided with an Advertiser Login to manage events for their venue. There is no charge. Venue operators do not require a login to apply for event listings. Use the Event Advertising links above.


Request Application < we'll send you a link to a complimentary listing application.


Request Advertiser Login < we'll send you a login and password.
Community | Charity & Not For Profit
Of course we want to hear about you, your organisation and your events.



Organisation Listing | Request Application < to a complimentary application form for a listing about your organisation.


Event Listing | Apply Here < for complimentary event listings.

Have we missed something? Please call (03) 9442 4348 and ask for OnlyMelbourne Sales.