Advertising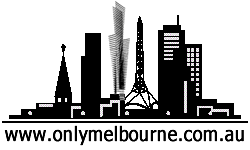 OnlyMelbourne is a web based Magazine, What's On Calendar and Shopping Directory presented in device friendly desktop and smart phone editions.
Targetting local readers, OnlyMelbourne averages over 1 million unique visitors (UV) and 2.5 million page views (PV) a month.
Melburnian's love their city and want to see what's happening around town and plan their day.
Advertising Options: Event Listing, Business Listing, Venue Listing, Organisation Listing, FAQ
* EVENT ADVERTISING *

Advertising dated events (ie sale, festival, show) listed in the What's On calendar.



Standard Event Listing

Free

Title, Description, Image & Links

Calendar

Ranked (Alphabetically)

Featured Event Listing

from $75.00

Title, Description, Image & Links

Calendar, Home & Side Bar

Ranked (Top)

Newsletter & Social Media


























* BUSINESS ADVERTISING *
Business & Shopping Directory
Advertising a business, trade or service listed in the Melbourne Business Directory.

Standard Business Listing
From $35.00
Business Name | Description | Links
Category Rank (Alphabetically)
Business Category (1)
Featured Business Listing
From $129.50
Business Name | Description | Links
Category Rank (Top)
Business Category (2)
ADVERTISING OTHER
Community | Charity & Not For Profit
Of course we want to hear about your organisation and events.



Listing | Request Application < for organisation listing.


Event Listing | Apply Here < for complimentary event listings.
Venue Event Management
Entertainment spaces, centres, galleries, grounds, parks, reception, halls etc.

Venue operators and advertising agencies can request an Advertiser Login to manage event listings for a venue. There is no charge. Alternately, use the options above to submit event listing applications.


Request Advertiser Login < we'll send you a login and password.

Have we missed something? Please call (03) 9442 4348 and ask for OnlyMelbourne Sales.